Description
The Guest House Vienna, a Design Hotel, is located in the heart of Vienna, the Austrian capital. Benefit from an ideal location, it's the perfect place for people who enjoy strolling through the streets of the city. Its geographical location will also allow you to enjoy a magnificent view on the rooftops of Vienna.
The Guest House Vienna offers spacious rooms and suites designed entirely by the British Sir Terrence Conran. Measuring between 25 and 52 square meters, these bright apartments can only conquer you with their design furniture and their incredible city or courtyards views.
Enjoy comfortable rooms in this hotel in the heart of the capital.
For your lunches or dinners do not hesitate to try the Brasserie of the hotel which is open all day from 11 am. This one will offer a selection of dishes inspired by Austrian and French cuisine but always with a touch of originality. For lunch you will also be offered a Business Lunch in 2 or 3 courses.
Stay at the Guest House Vienna for a dynamic holiday in the heart of the capital!
Location
Austria
Vienna
Musée Albertina
A panoramic view on the rooftops of the Austrian capital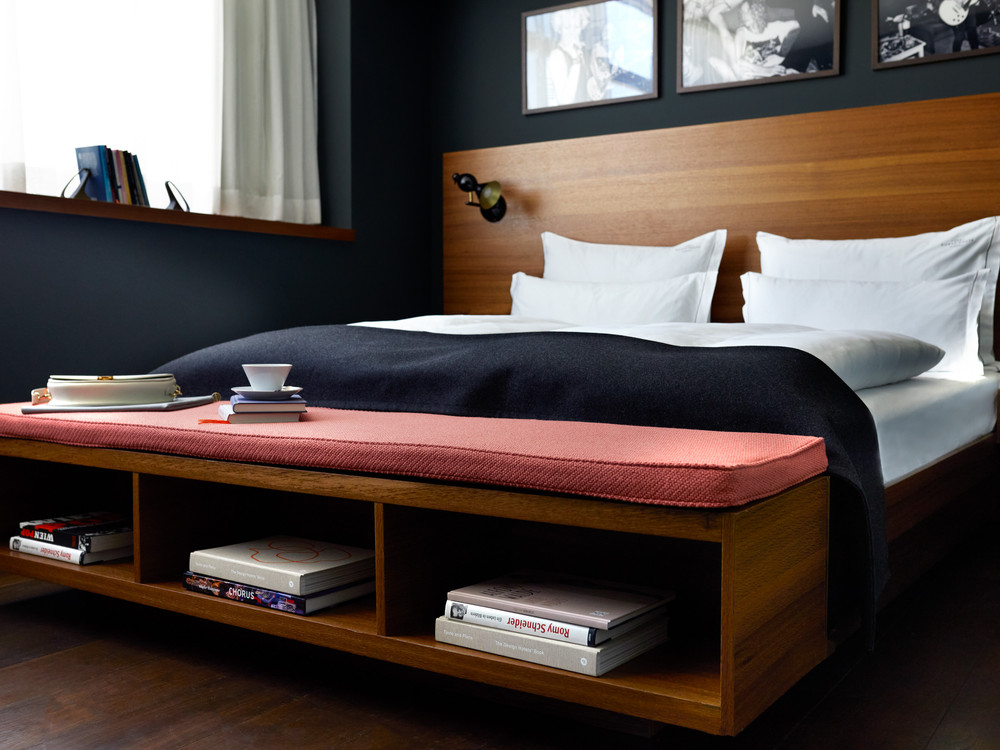 Enjoy design and comfortable furniture whether in your rooms or in the common areas of the establishment, indeed this hotel was entirely designed by the British Sir Terrence Conran: a renowned designer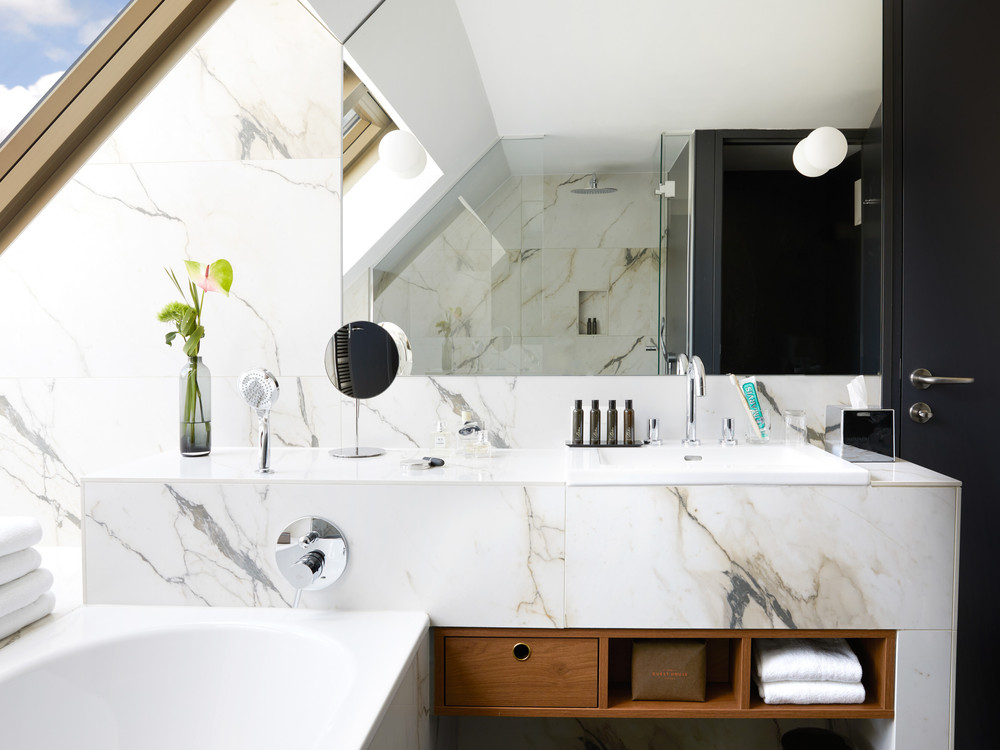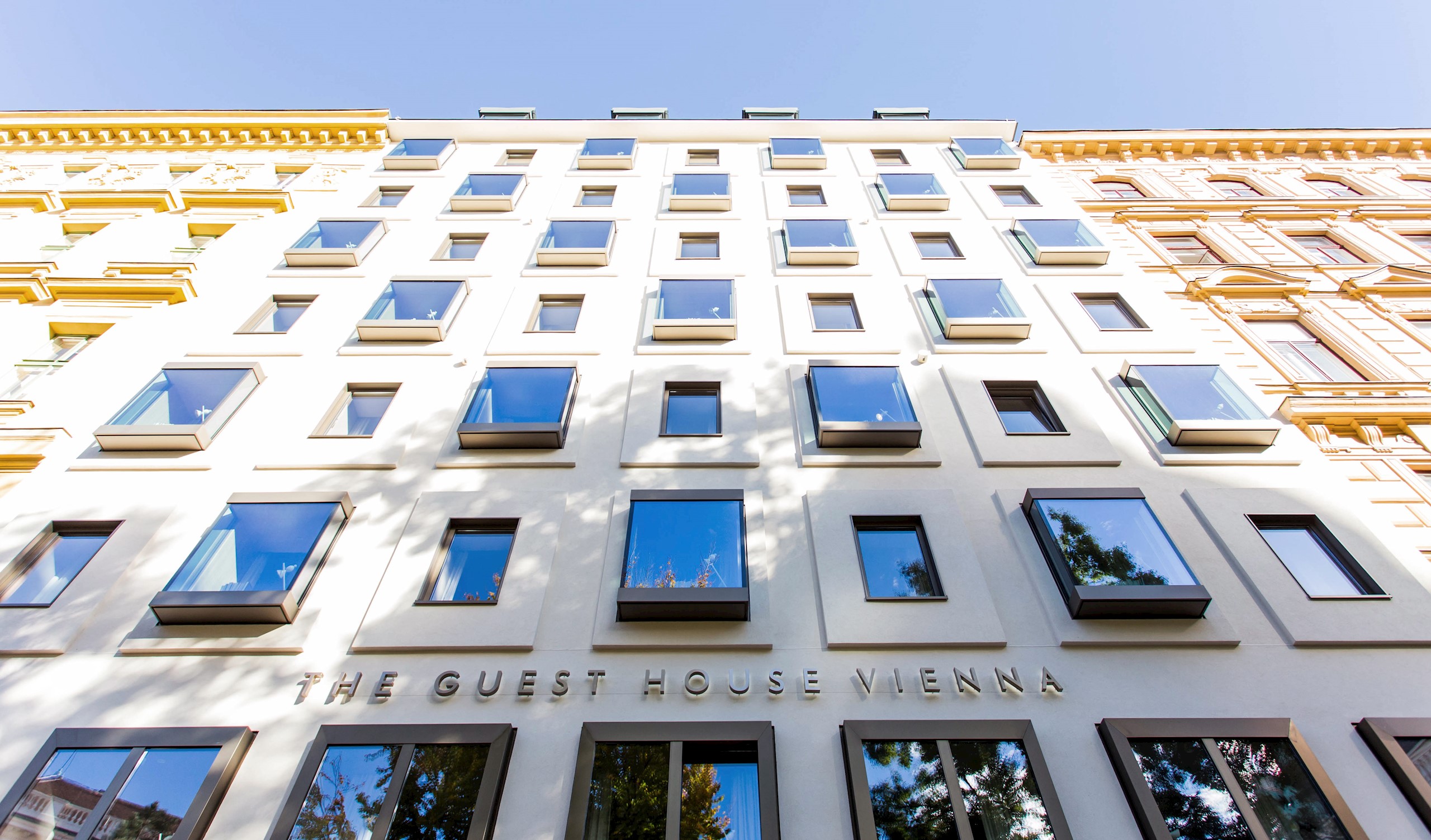 Réservation ( Hotel / Itineraire ) EN