Description
The Marina Bay Sands, Singapore's best-known hotel, is located in the city centre and consists of 3 buildings. Grouped into a rooftop, these buildings are best known for hosting the longest swimming pool in the world, standing above them.
This hotel offers many rooms all more prestigious than each other and can accommodate up to 8 people. These rooms and suites are decorated in a modern way, in a very elegant and luxurious contemporary style. All are sublime and will make you enjoy a magnificent view on the bay, the gardens or the city.
If you're lucky, your room may even have a cinema room, a billiard table, a sauna, a gym and a private office: luxury is at its peak in this establishment.
For more relaxation, do not hesitate to come and enjoy the know-how of the masseuses working in the hotel's Spa. Beauty treatments or massages, they will know how to relax you.
On the contrary, to continue your daily workouts, you can enjoy the hotel's fitness club. This fully equipped gym will also offer you the luxury of a sauna and a hot water pool: nothing better after a long strength training session.
To eat or have a drink, not far from 50 bars and restaurants will welcome you in these sumptuous towers. Chinese, oriental, Indian, Japanese and many others restaurants, whether you prefer to dine on the rooftop or indoors, you will find your happiness. In the evening the discos and bars open their doors and will make you dance all night long.
Stay at Marina Bay Sands and enjoy a luxurious stay in the heart of Singapore's most beautiful buildings.
Location
Asia
Singapore
Marina Bay
A magnificent view on the city and the bay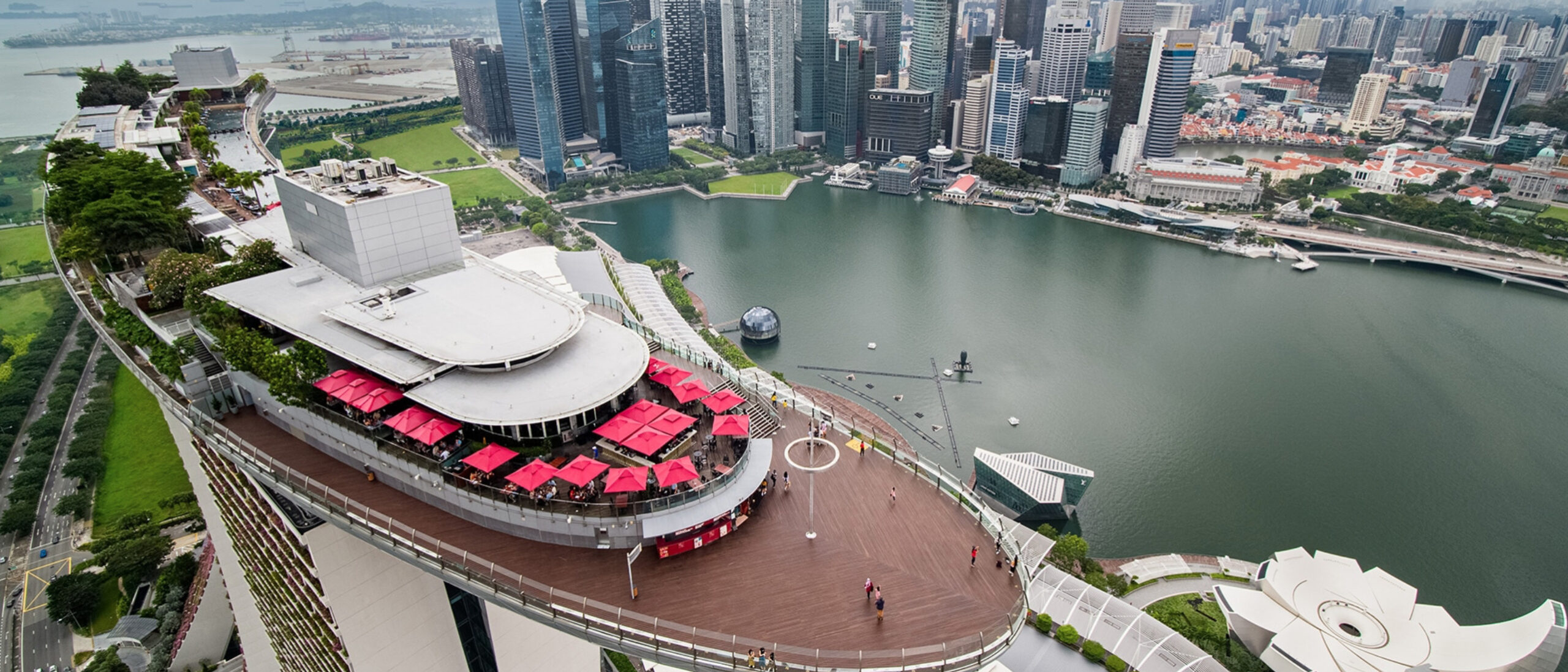 If you are lucky, you can enjoy from your room a cinema room, a gym, a billiard table and a sauna: an incomparable luxury.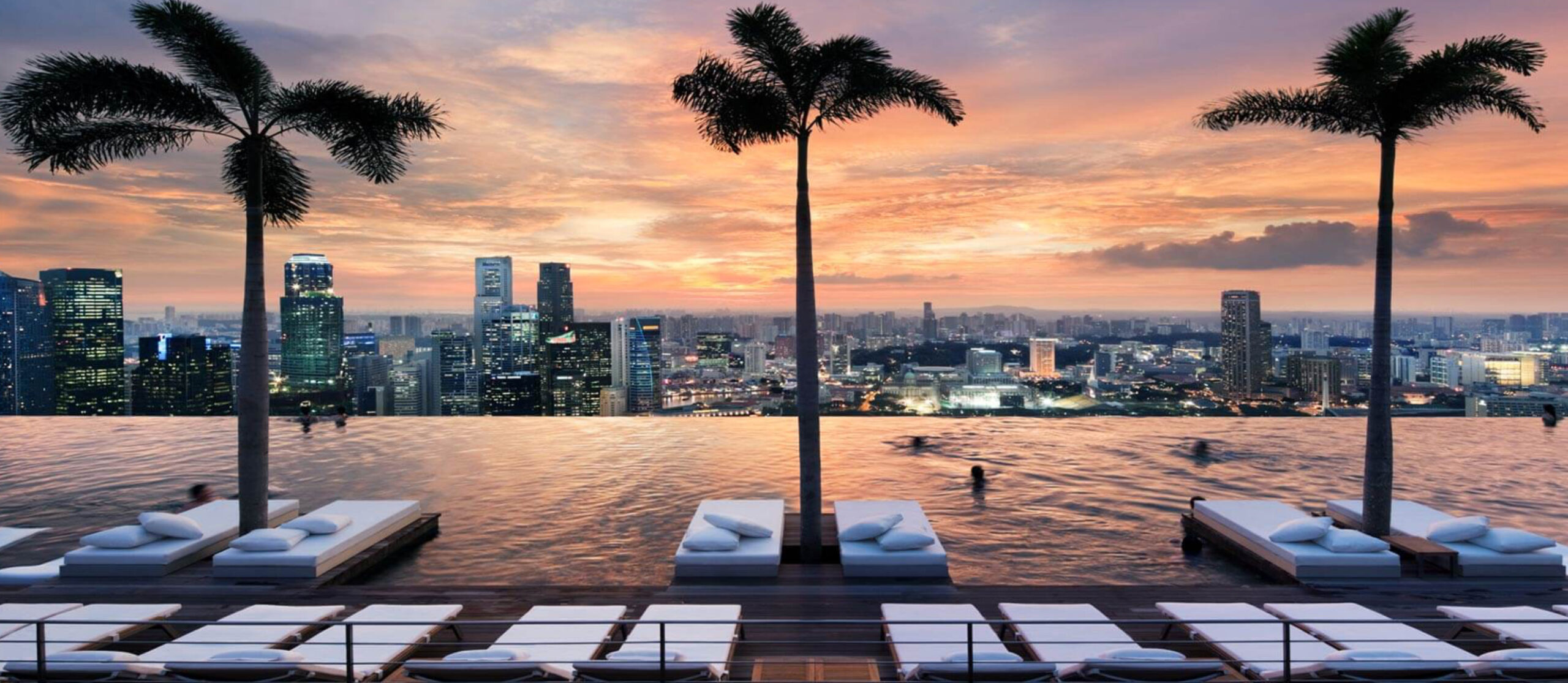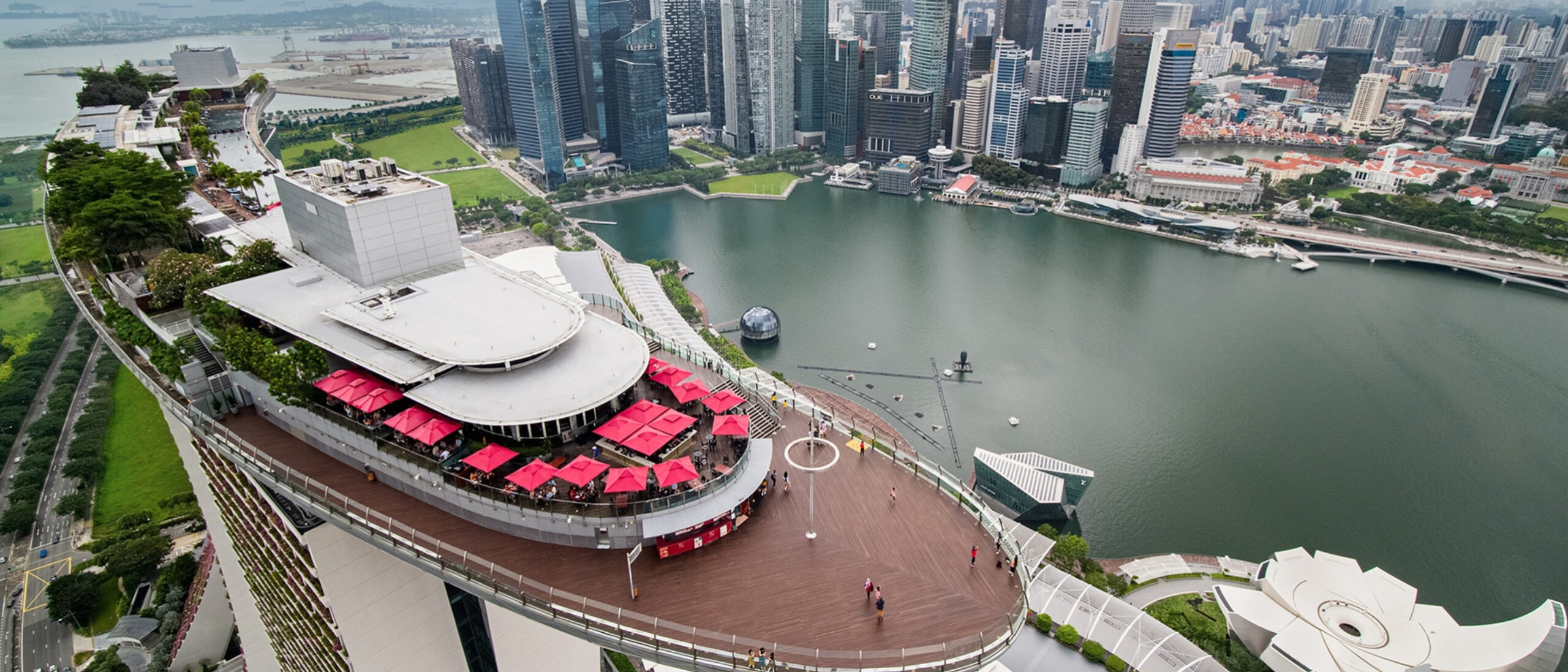 Réservation ( Hotel / Itineraire ) EN