Description
To discover the wonderful medieval city of Fez in Morocco, the 5-star Sahrai Hotel is an ideal place. Just a 10-minute drive from the ancient medina, you are in a peaceful setting overlooking the city.
The view is incredible: during the day, you will discover the whole city and the nature that surrounds it, and at night, all the magic of the lights. The rooms, decorated in shades of grey, mixing traditional and modern styles, are all bright with full height windows and glass bathrooms. Depending on which one you choose, the view varies: former military barracks, city views, pool and garden area or medina.
A French brasserie with a terrace overlooking the city, a gourmet Moroccan restaurant and two bars with spectacular views are available. The Givenchy spa on site promises you all the well-being you could wish for in a refined decor where the mix of textures is a good match: leather, wood, stucco, stone… It has 5 treatment rooms, including a double cabin with a terrace with a view, a jacuzzi and a Givenchy boutique to pamper yourself.
A view of the Medina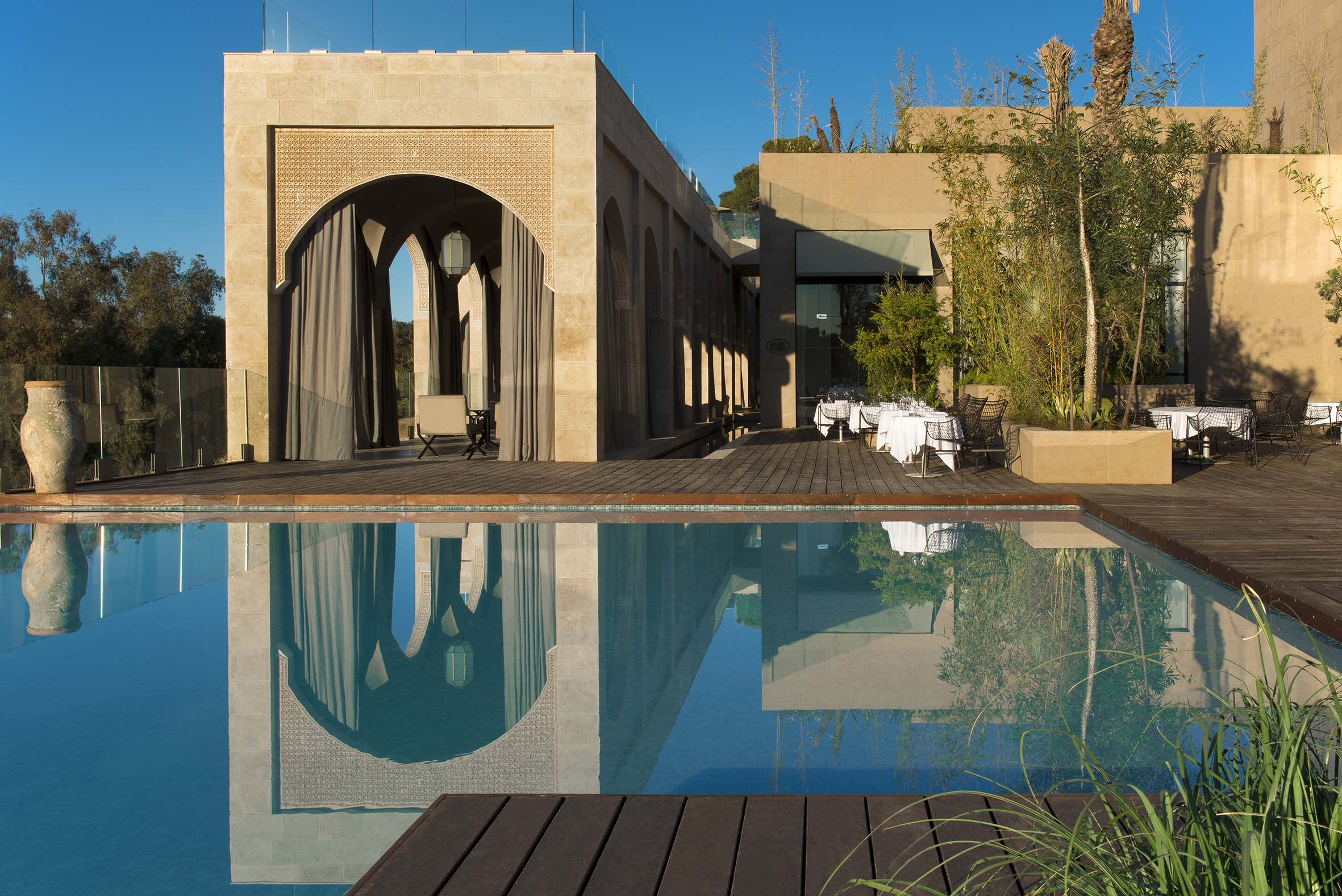 Experience a timeless moment in this luxury hotel: let the sweet scents of the Orient intoxicate you and abandon yourself to the contemplation of the unique landscape of Fez and its surroundings.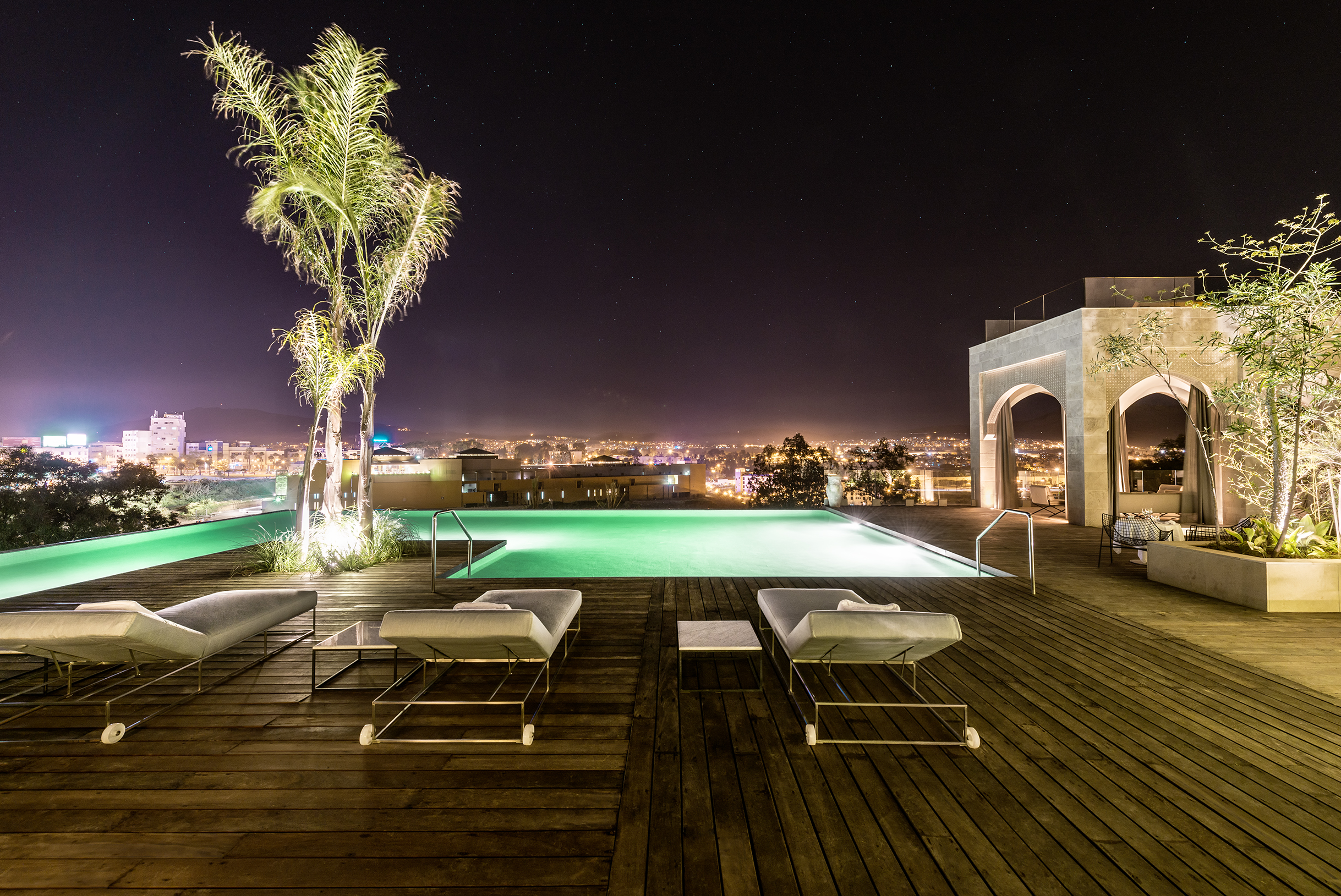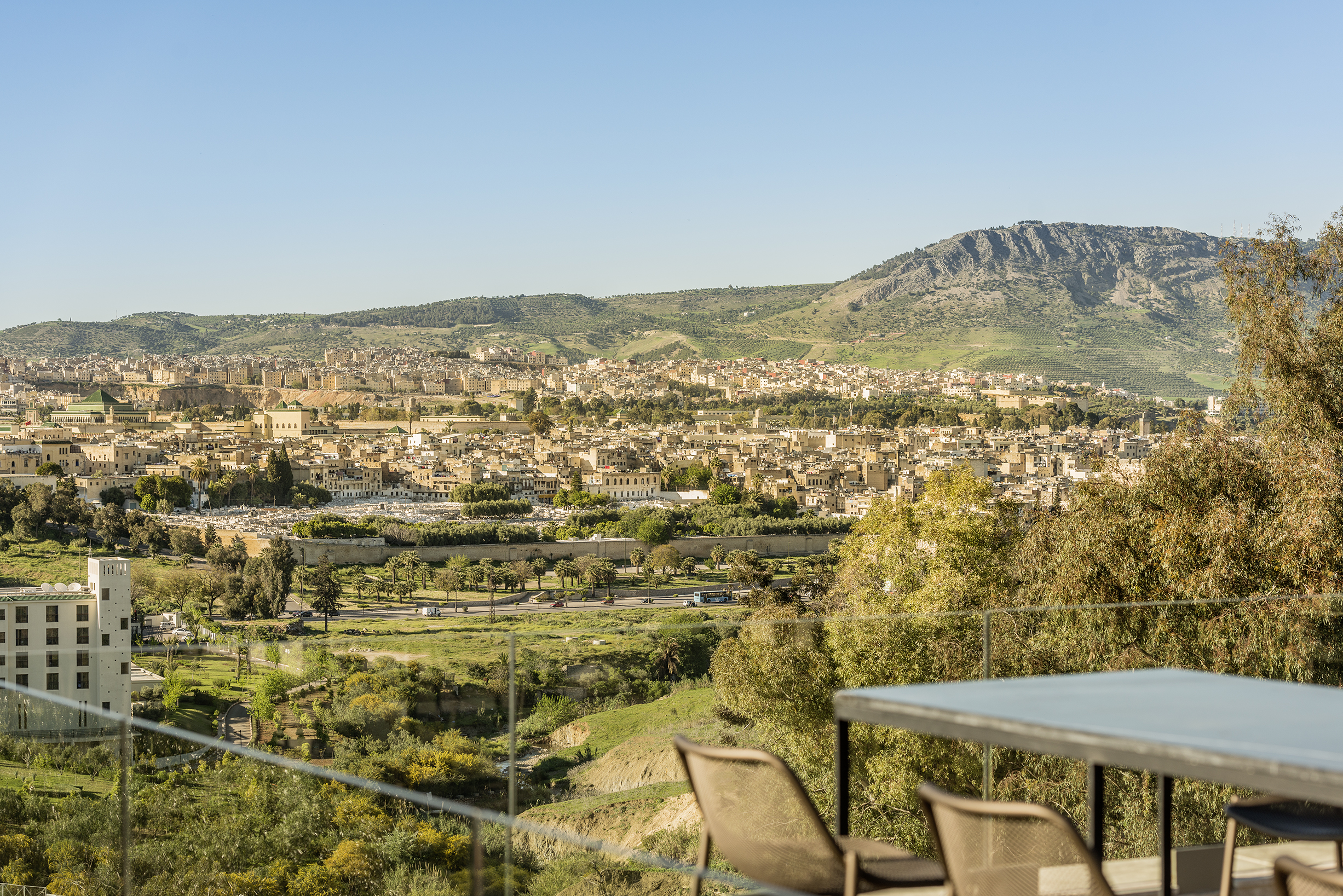 Réservation ( Hotel / Itineraire ) EN