Heidelberg Suites Boutique Hotel
Description
The Heidelberg Suites Boutique Hotel is located in a magnificent turn-of-the-century property on the banks of the Neckar River. The atmosphere is warm with elegant interiors skillfully designed by Florentine architect and designer Michele Bonan. He stylishly incorporated the historic romanticism of Heidelberg into the design of the property.
The many suites that this hotel offers all have a fully equipped and stocked kitchenette according to your convenience and your needs. The rooms are elegant, spacious, with a breathtaking view of the river and nature.
Inside the property, a wellness area with sauna and steam bath, a spectacular roof terrace, a tranquil garden with jacuzzi and superb service make this all-suite hotel an ideal city retreat.
Start by having breakfast in the pleasant dining room before embarking on the Philosopher's Walk which passes behind the hotel. Then, cross the bridge to the old town and stroll down Hauptstrasse, a pedestrianized street with its charming shops and cafes.
The Heidelberg Suites Boutique Hotel is a property of Small Luxury Hotels of the World
Location
Germany
Heidelberg
Neckar
A sumptuous view of the Neckar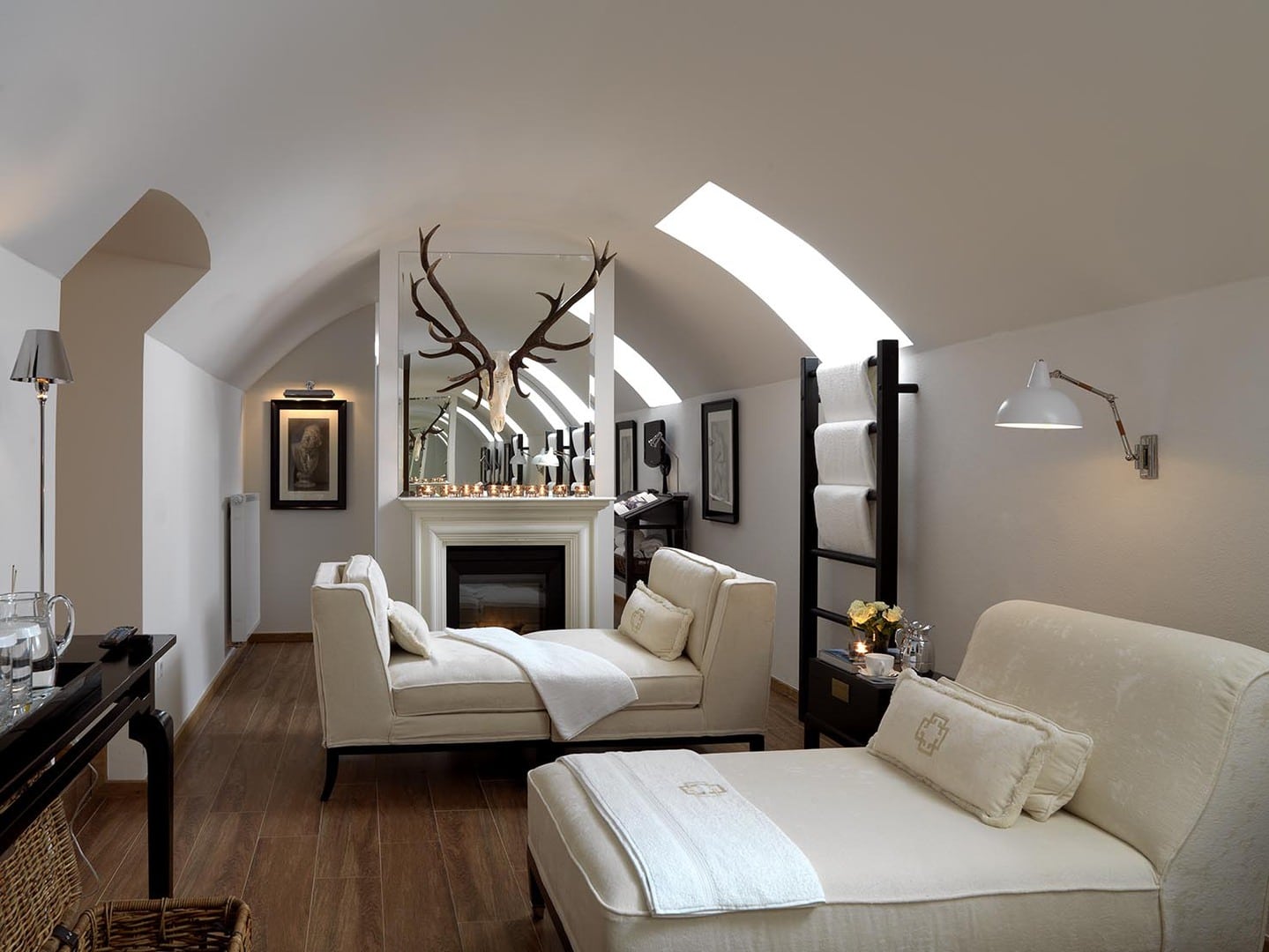 This hotel offers a wellness area with sauna and steam bath as well as a soothing garden with a jacuzzi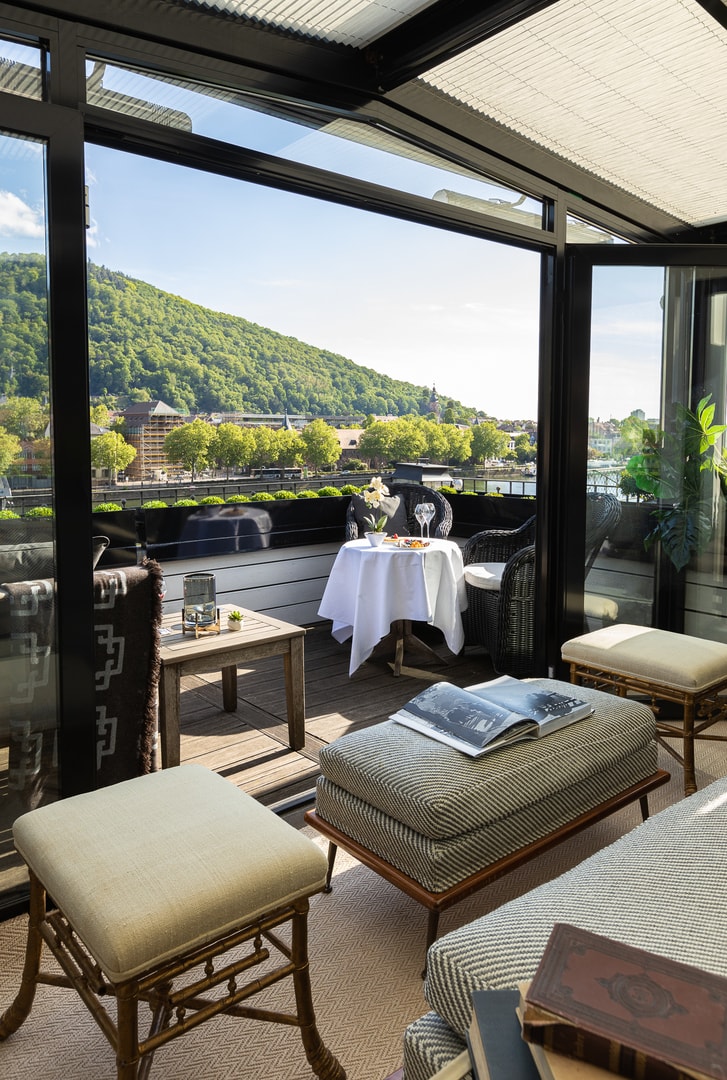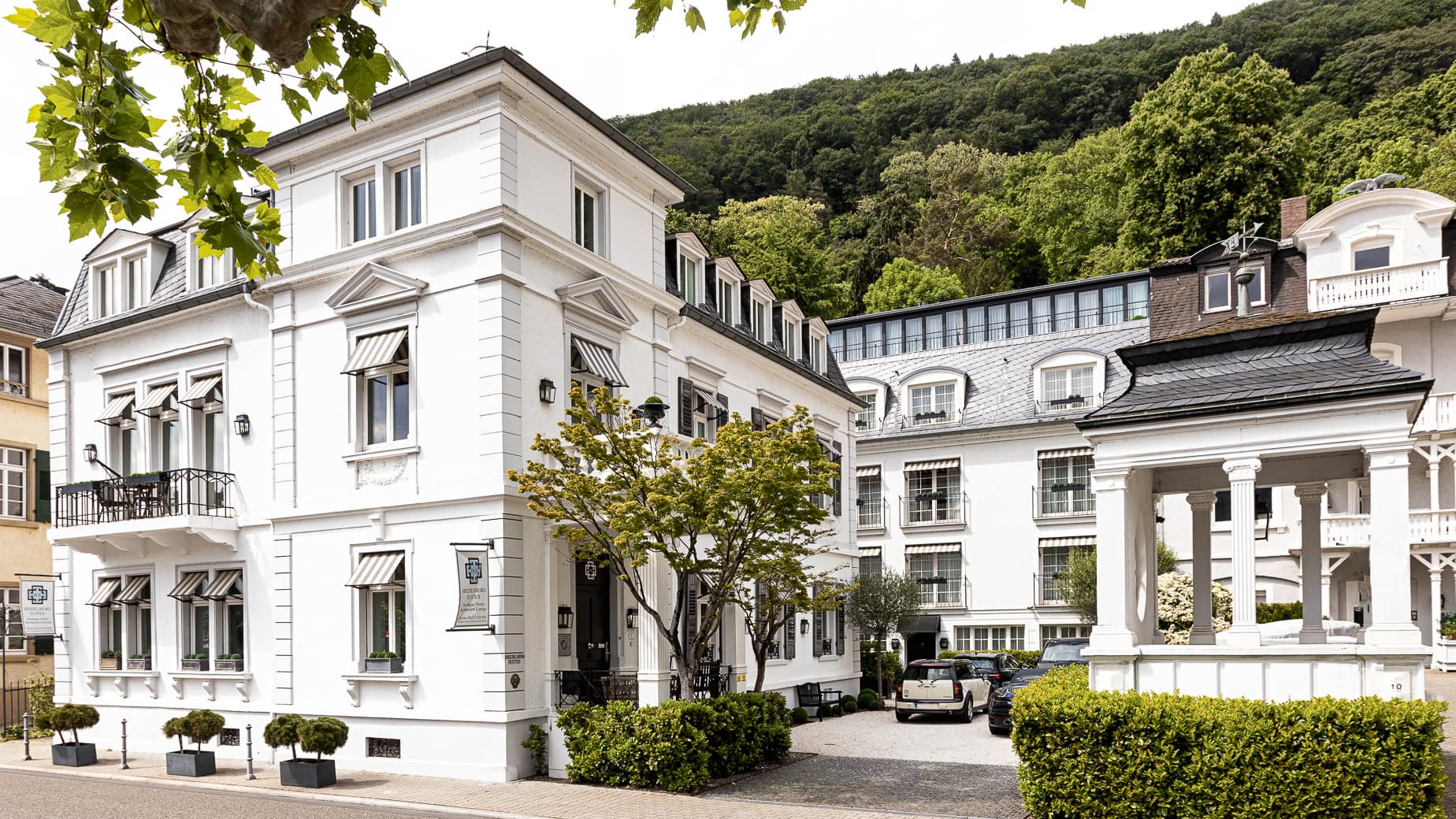 Réservation ( Hotel / Itineraire ) EN