Description
Sri Panwa Phuket is located at the top of Cape Panwa in the Thai province of Phuket. Offering a panoramic view on the south-eastern tip of the island, this incredible resort will offer all the luxury you have come for thanks to its many villas but especially thanks to its incomparable view!
This complex offers 52 villas with contemporary design and touches of decoration reminiscent of the rainforest. They are bright, spacious and above all very luxurious and will offer you the chance to enjoy during your stay, a private pool ocean view! These villas are designed to make you feel at home, they are real Eden.
For your meals, you can enjoy the Baba concept which has 6 pitches. A restaurant offering Thai cuisine in front of the sunset, another of the Italian cuisine to enjoy by the pool or in the games room, following the grills and barbecues through a Chinese restaurant. The Baba Nest offers a multitude of cocktails to sip in front of a breathtaking view. Finally, in the heart of the building, a disco, the Baba88 will be open to you for a few steps of dance.
If you are looking for relaxation, the spa will offer you various treatments and massages, manicures, pedicures and other rituals. You can also take advantage of the hotel's facilities: swimming pool, hammam, private beach, gym, tennis courts or many water sports activities, in any case, you won't be bored here!
Stay at Sri Panwa and enjoy luxurious facilities in the heart of the tropical island of Phuket!
A panoramic view on the turquoise waters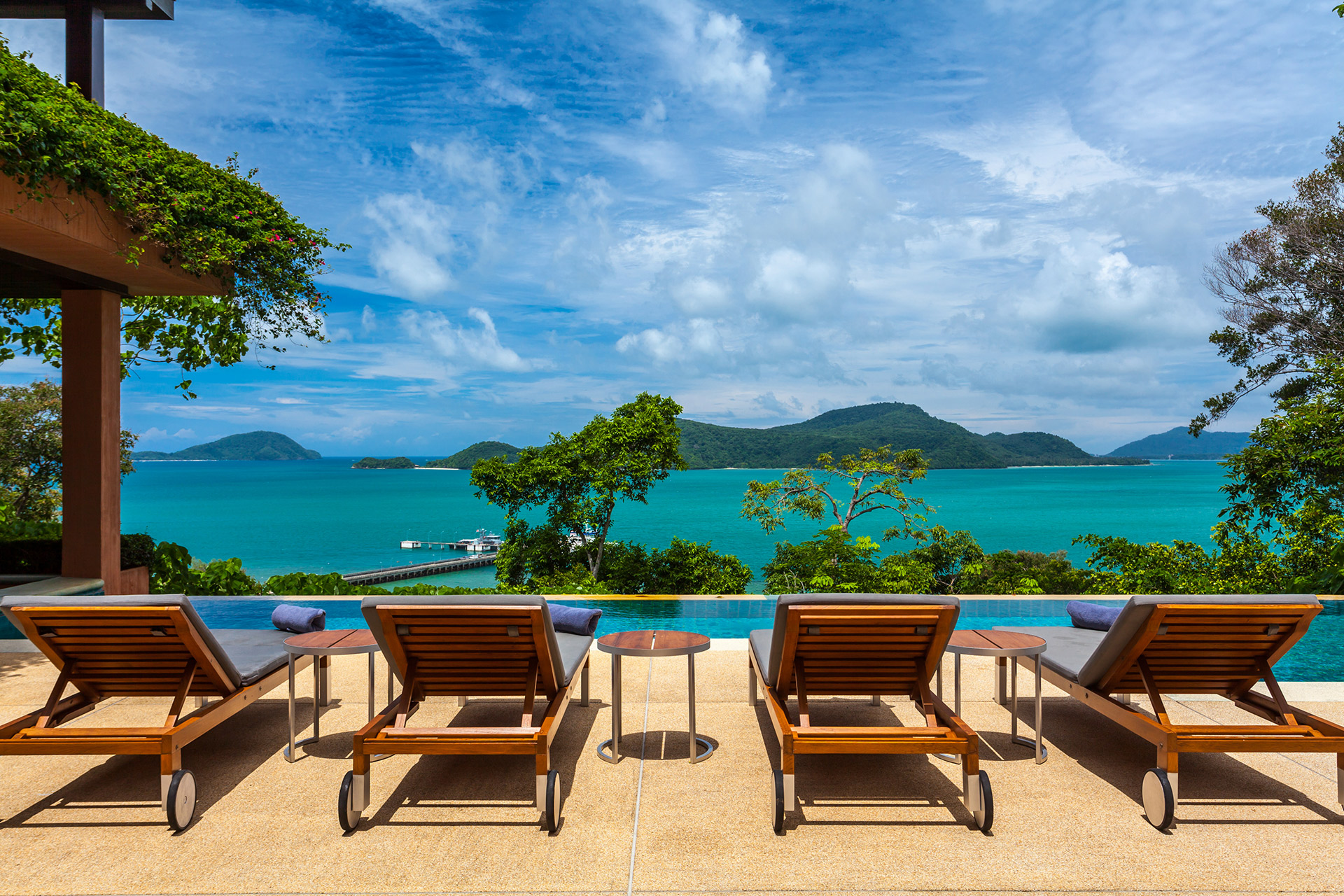 Enjoy all the most luxurious facilities: swimming pools, hammam, private beach, tennis courts or gym...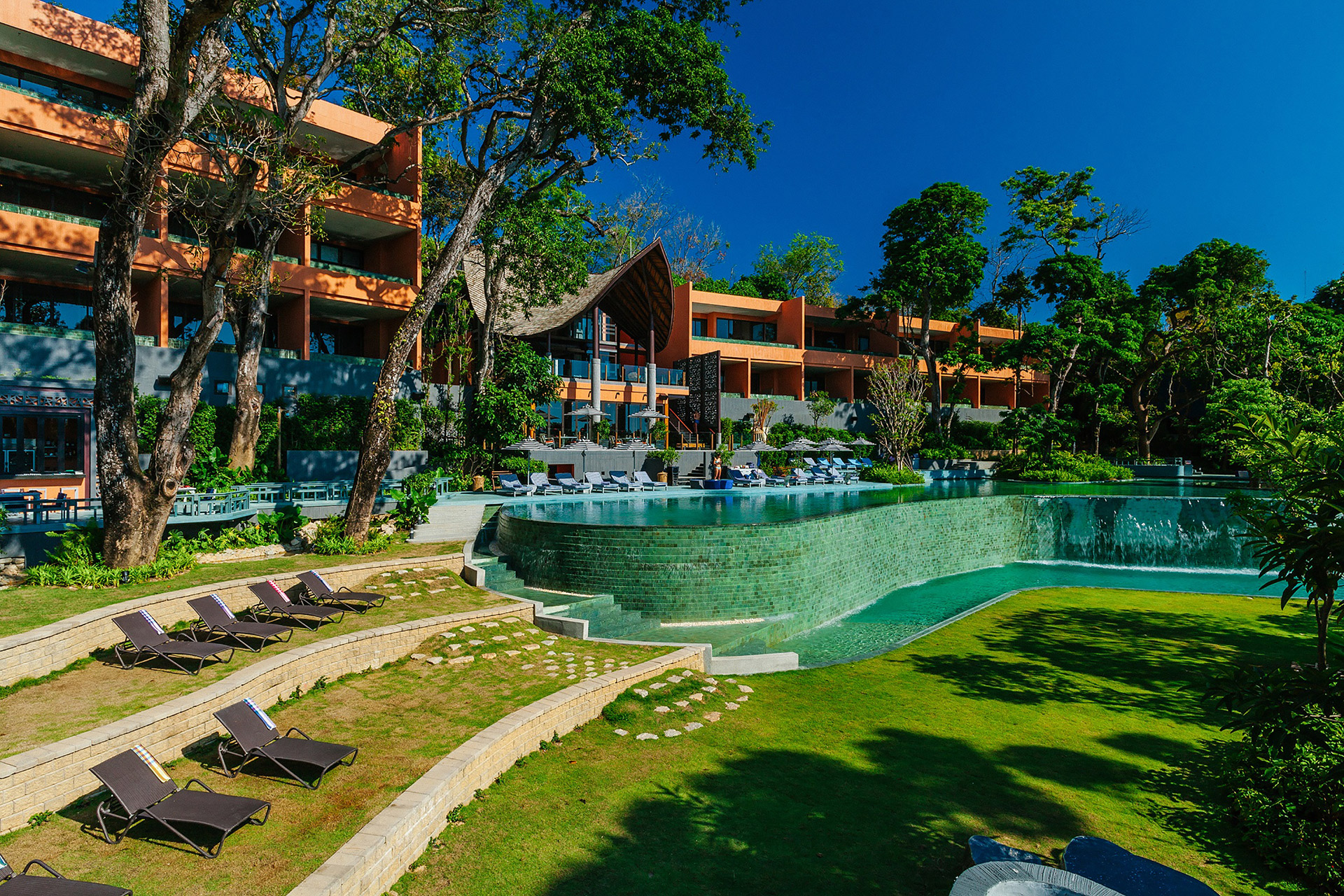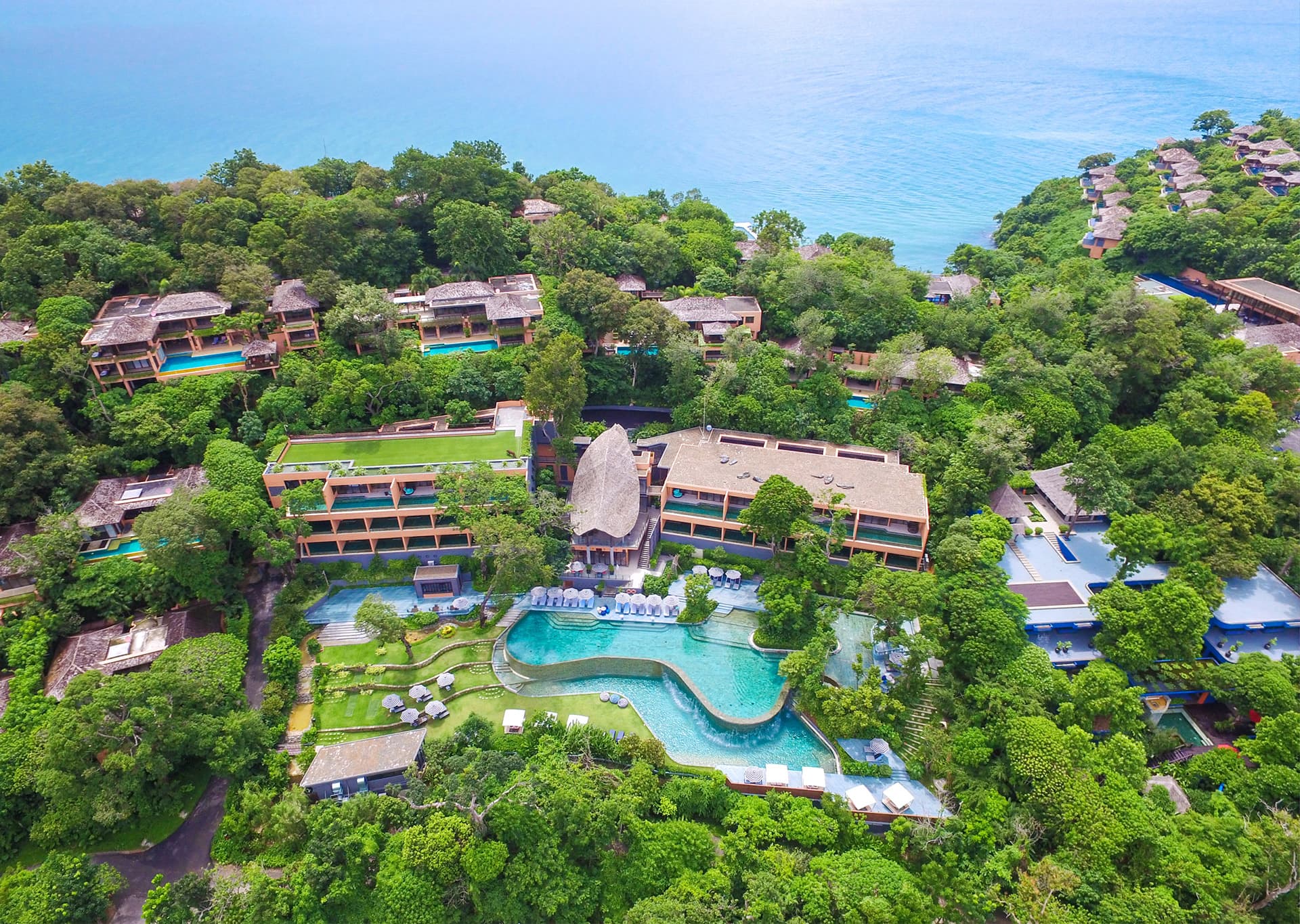 Réservation ( Hotel / Itineraire ) EN