Fairmont Royal Palm Marrakech
Description
Nestled in lush greenery on a park of more than 230 hectares, the 5-star Fairmont Royal Palm Marrakech hotel has a dream stay in store for you.
Located 12 kilometers from the Medina of Marrakech, this luxury hotel offers many services and activities: 2000 m² swimming pool, relaxation area, fitness area, golf and spa, not to mention the children's club for families. It houses 124 rooms and suites whose living spaces of 72 to 126 m² are designed to preserve privacy and relaxation. All open onto a balcony and offer a breathtaking view of the Atlas.
The hotel also rents villas for 4 people with their own swimming pool, garden and hammam. Golf enthusiasts can test their swing on the 18-hole course designed by Cabell B. Robinson, bordered by bougainvillea and oleander.
The spa, designed like a modern riad, invites relaxation and well-being. Whether you prefer international or local specialities, the 4 restaurants and 2 bars will leave you with a wide choice. With a special mention for L'Olivier, with its terrace by the pool and its view of the snow-capped peaks of the Atlas.
Location
Africa
Morocco
Médina de Marrakech
A view on the Atlas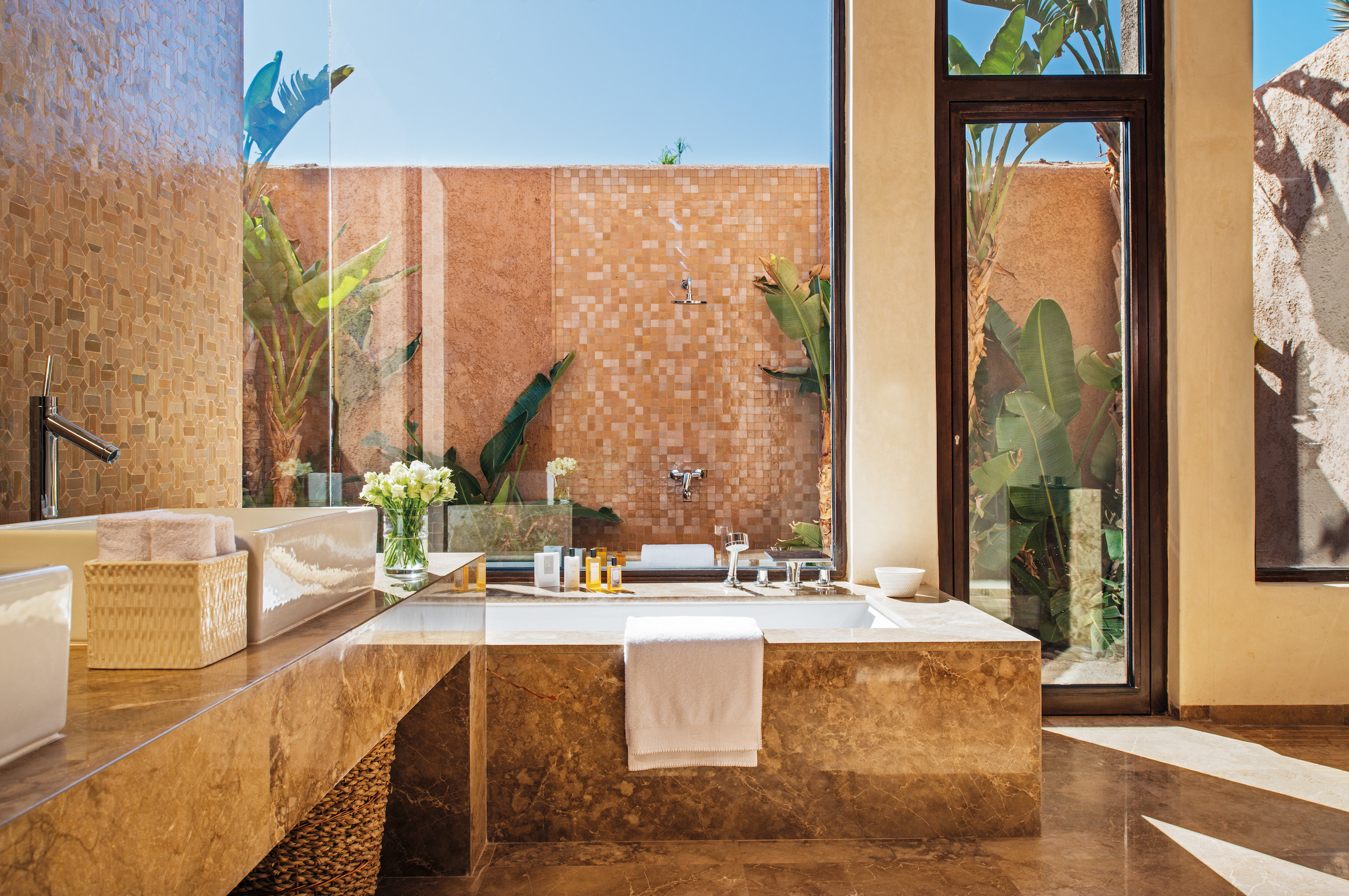 All rooms open onto a balcony and offer stunning views on the Atlas.
The Fairmont Royal Palm Marrakech enjoys a breathtaking view on nature where palm trees, orange trees and olive trees flourish, with the backdrop of this magnificent painting, the Atlas Mountains.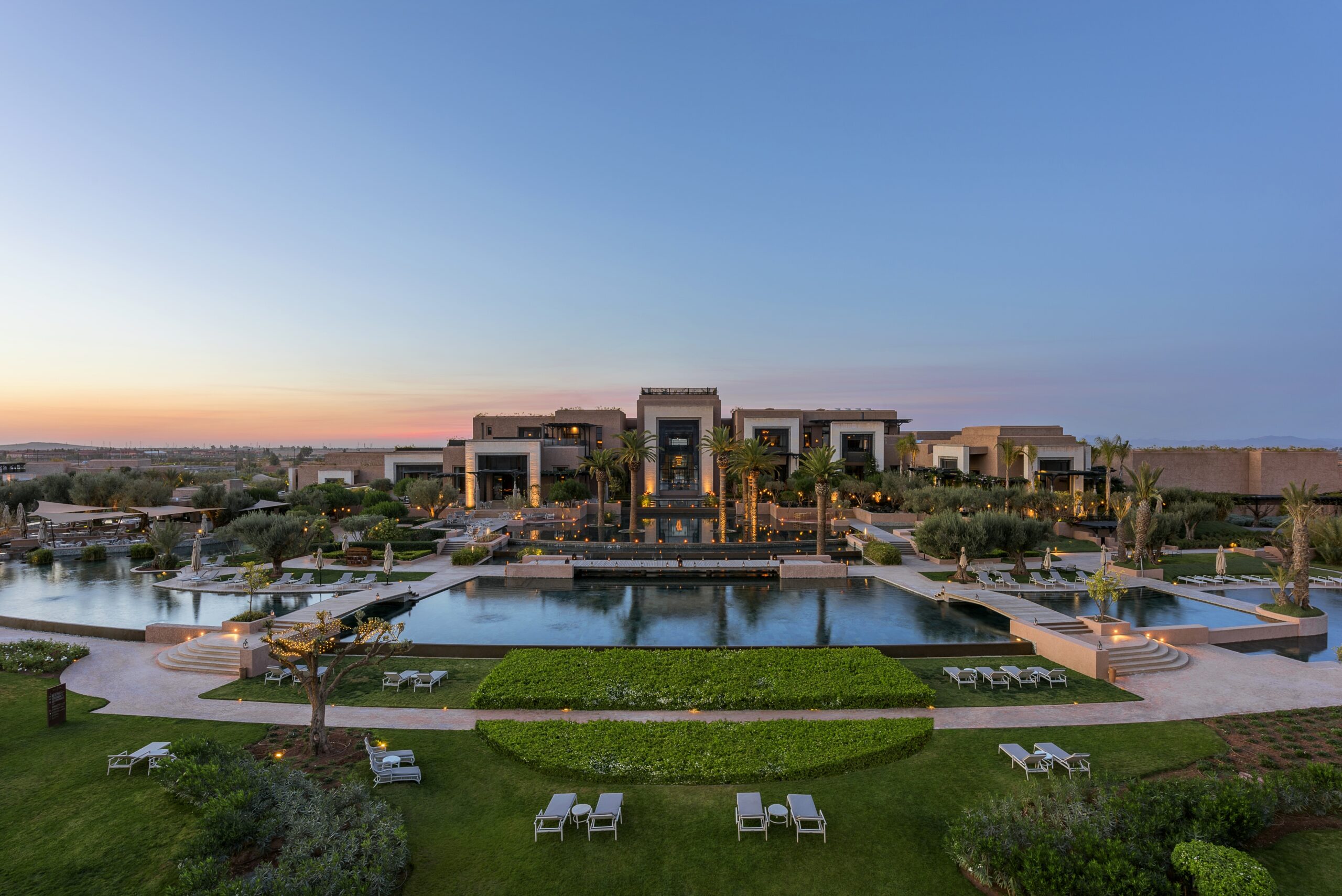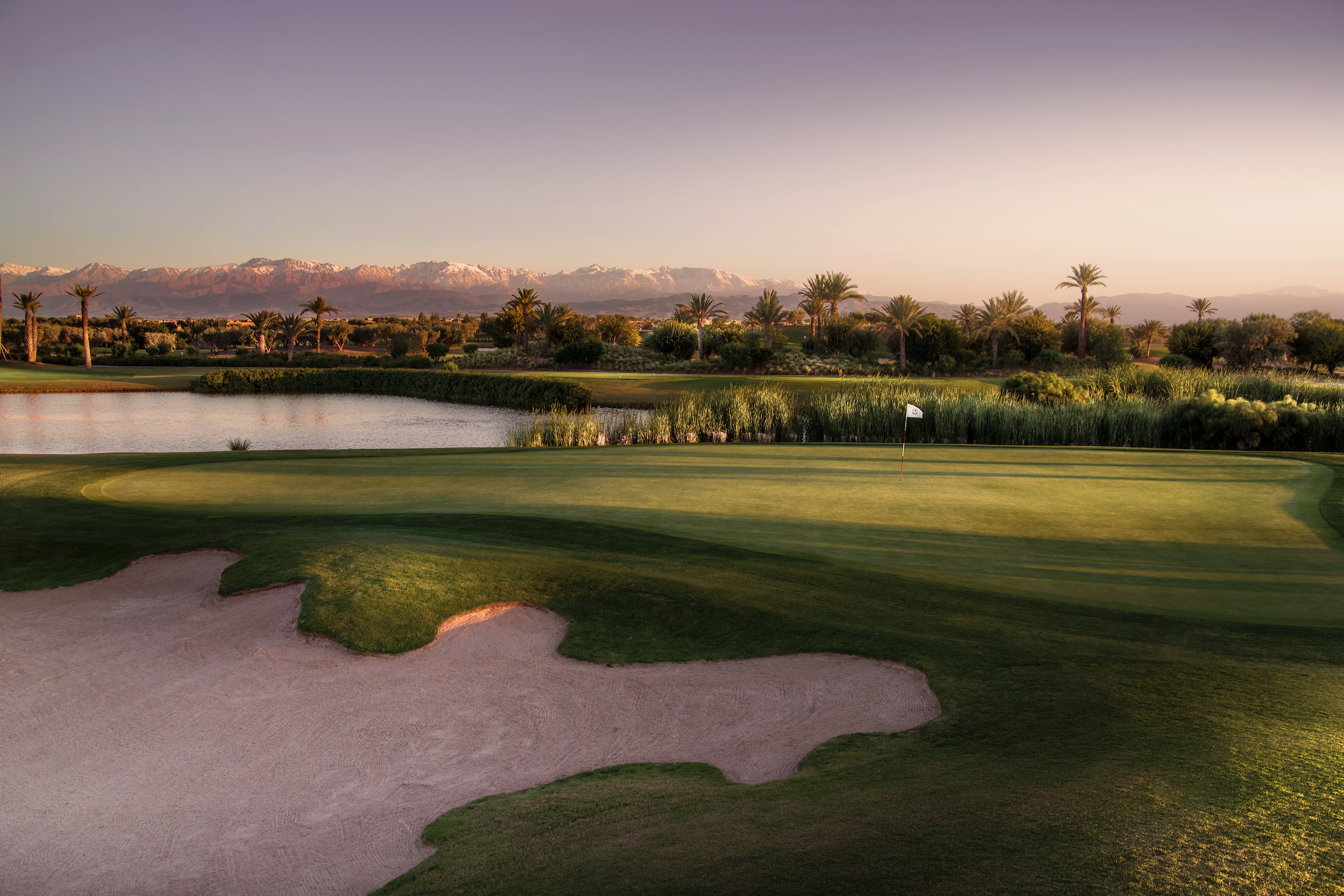 Réservation ( Hotel / Itineraire ) EN