Description
Wapa di Ume Sidemen, 5-star hotel complex, is located opposite the famous Mount Ayung : the volcano constituting the highest point of Bali in Indonesia. Facing many rice fields, this hotel will offer you luxurious services but also and above all an incredible panorama.
This property offers 16 rooms and suites all more comfortable than each other. All are spacious and cosy and are decorated in a style reminiscent of traditional Balinese houses. These rooms and suites all have terraces that will allow you to fully enjoy the view on Mount Ayung and the rice fields that face the hotel. This property also offers you the opportunity to rent a private individual villa with swimming pool that will allow you to enjoy the incredible setting of the hotel in complete privacy.
For more relaxation, the Wapa di Ume offers you to come and try the Kapha Spa which will bring you relaxation and well-being for a few hours thanks to its many baths, massages and treatments but also thanks to its isolated setting which will offer you a sumptuous view. The most sporty of you can indulge in a yoga session under the pavilion, a few hours of sports in the fitness room or a few breaststrokes in the hotel's sublime infinity pool !
After a busy day, nothing better than a good meal, for this you can taste the Indonesian cuisine offered by the Sleeping Gajah Kitchen & Lounge then go for a drink at Barre57 which offers many cocktails and wines…
Stay at the Wapa di Ume Sidemen and recharge your batteries for a few days in the heart of nature.
Incredible views on the rice fields and Mount Ayung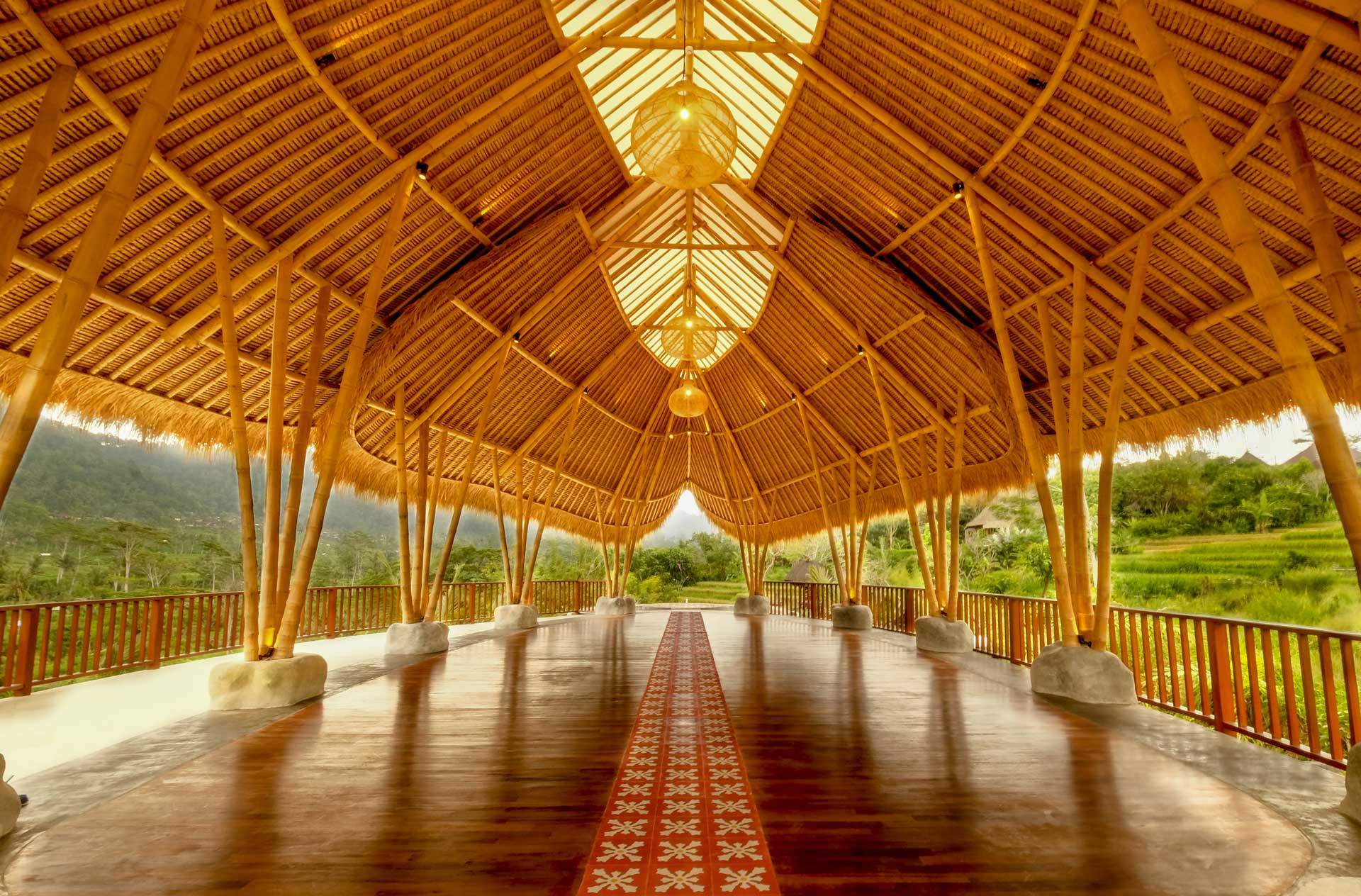 You will have the opportunity for your stay at Wapa di Ume Sidemen to rent a private individual villa with swimming pool that will allow you to enjoy the panoramic view in privacy...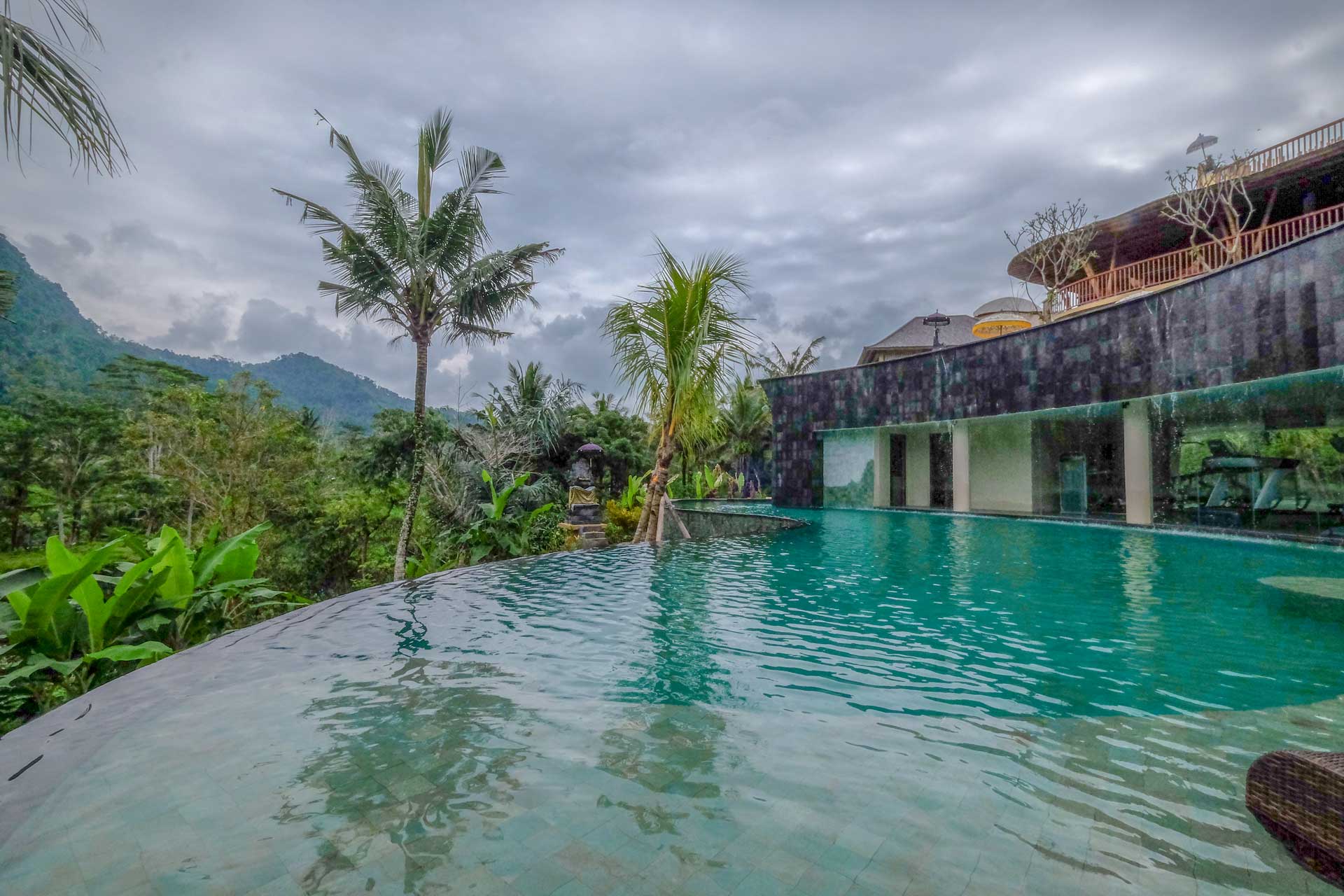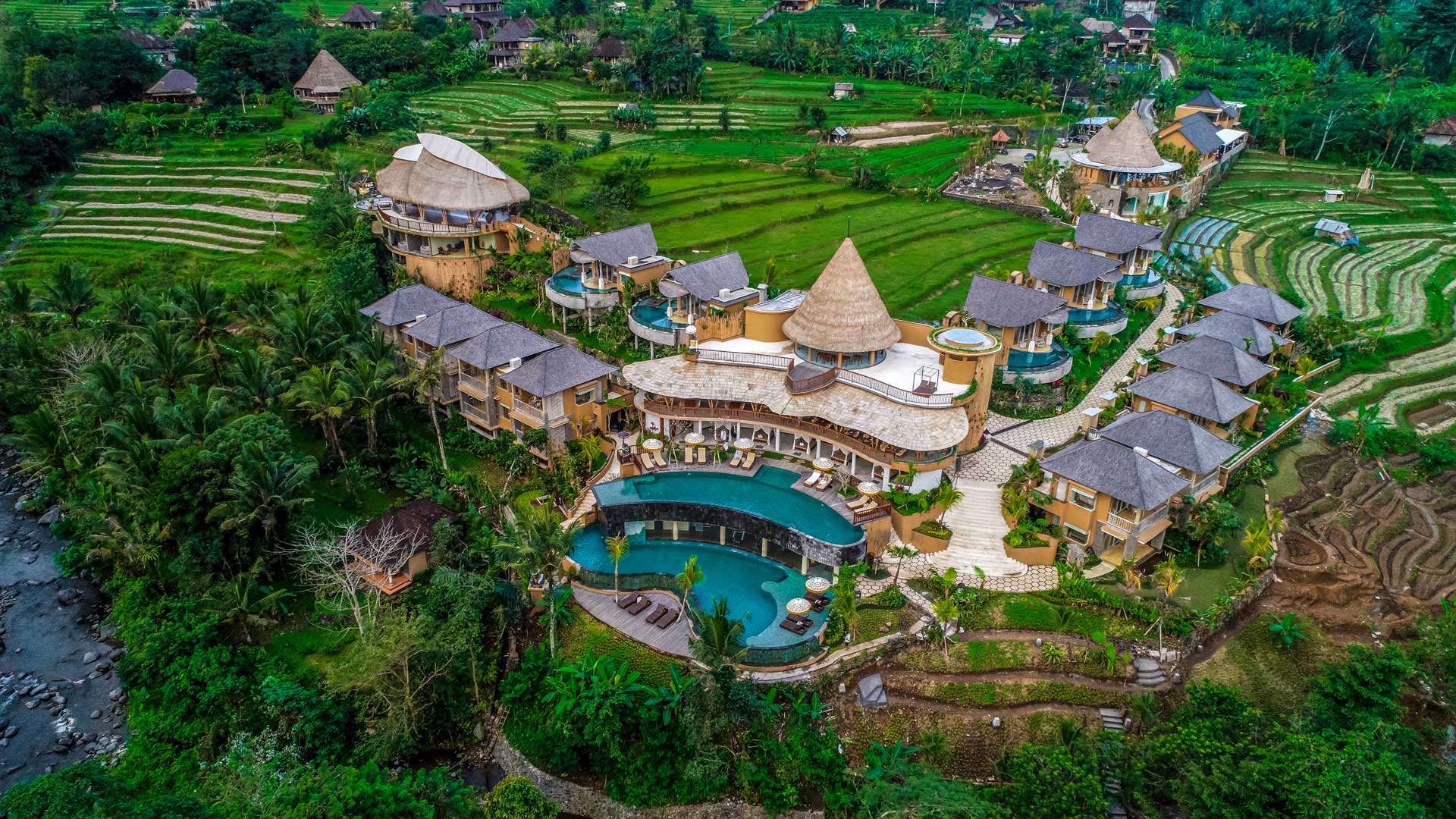 Réservation ( Hotel / Itineraire ) EN