The Pavilions Himalayas Lakeview
Description
The Pavilions Himalayas Lakeview is an eco-friendly property located in the village of Pokhara in Nepal. In the heart of the Himalayas, this resort overlooks Phewa Lake and the surrounding mountains, an incomparable luxury.
This hotel is composed of several suites and villas in the form of tents and thus blending luxury and adventure.
These small pavilions nestled in the heart of nature are completely covered with wood inside and will offer you a sublime view. From your panoramic terraces, admire the beautiful lake, immerse yourself in the sumptuous rice fields that surround the hotel and breathe fresh air.
For your breakfasts but especially to cool off, the pool and restaurant of the complex will be at your disposal and will offer you the time of a few hours, an incredible view.
Stay at The Pavilions Himalayas Lakeview, and enjoy an intimate stay in the heart of Nepalese nature.
Incredible views on Phewa Lake, mountains and rice fields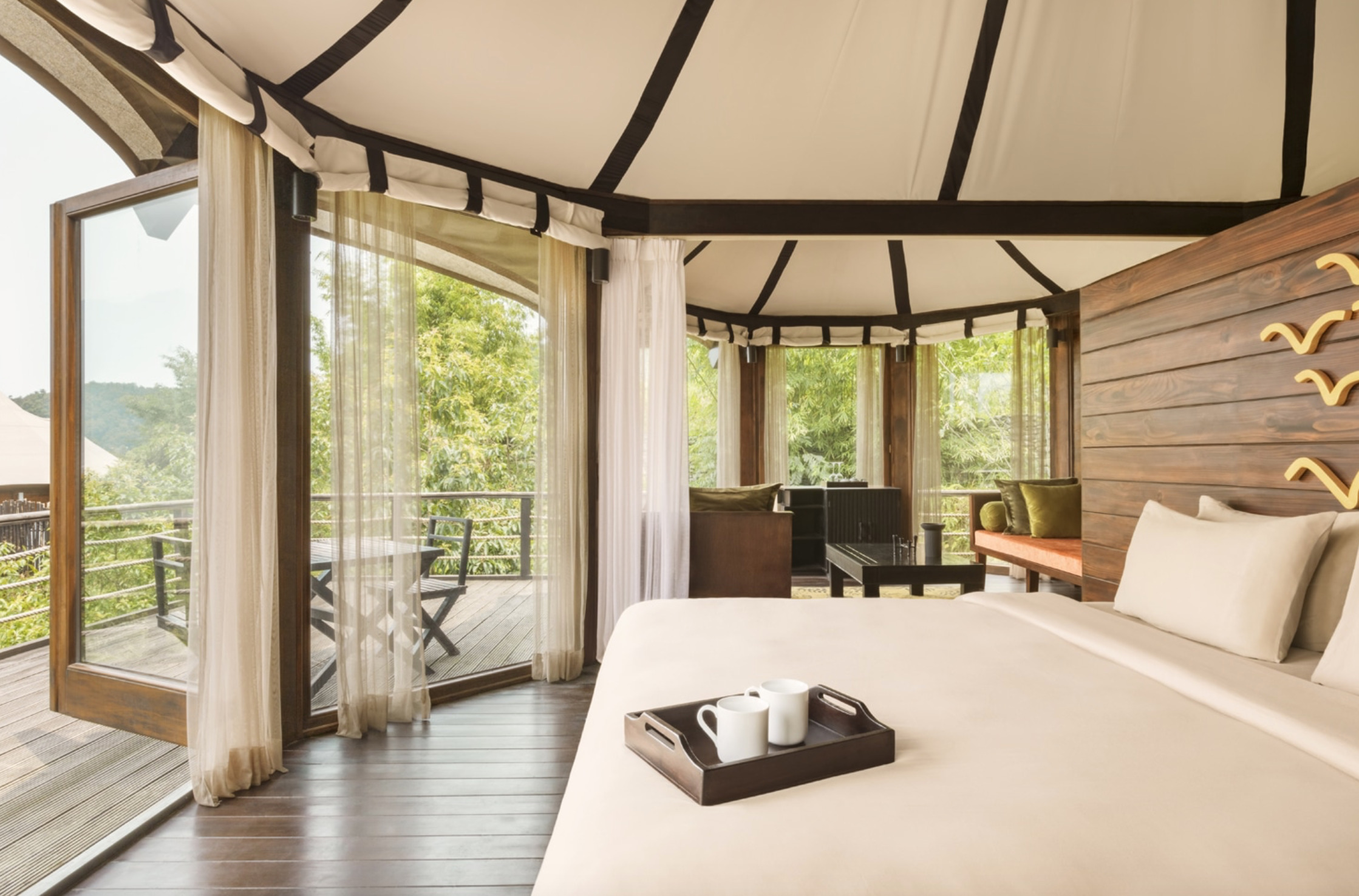 Stay in very charming pavilions in the form of tents.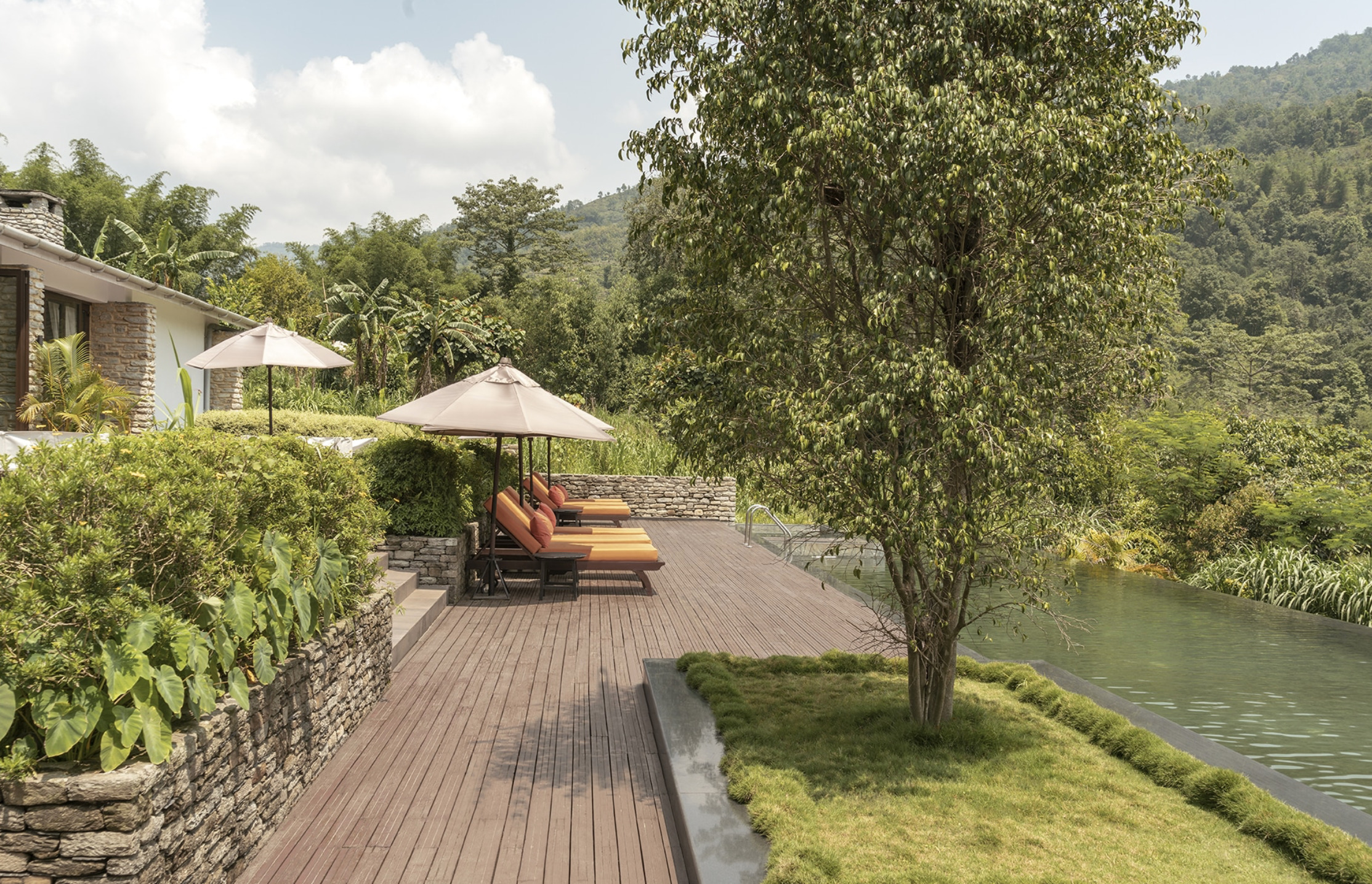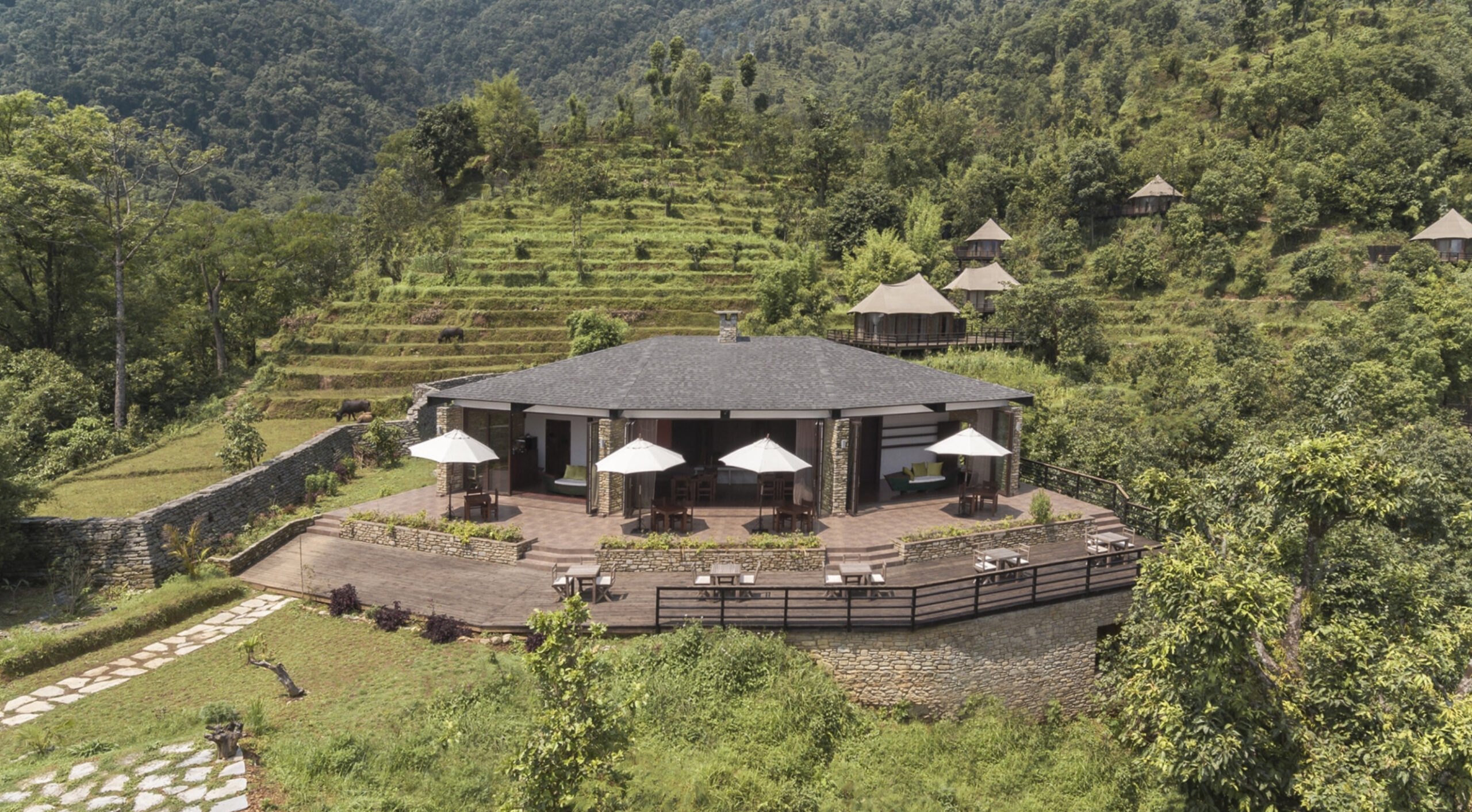 Réservation ( Hotel / Itineraire ) EN