The Europe Hotel and Resort
Description
The 5-star Europe Hotel and Resort is located in Killarney, Ireland, in the beautiful province of Munster, and he has the chance to benefit from the Killarney Lakes that surround the hotel.
With unparalleled views on these stunning lakes, as well as the flamboyant nature of County Kerry, the Europe Hotel and Resort will make you fall for it.
This hotel offers rooms and suites overlooking lakes or golf courses. All rooms are luxurious, bright and fully equipped. Most of these accommodations have balconies or terraces that allow you to fully enjoy the hotel's exteriors and the breathtaking view.
For a few hours of relaxation, the Europe Hotel and Resort offers ESPA, a complete wellness area with many treatments and massages provided by professionals, a superb indoor heated pool offering views on the lakes as well as outdoor pools, a jacuzzi and a superb fitness room with personal coaches!
On the dining side, a selection of choices is offered in this hotel: discover snacks and other simple dishes facing a magnificent panorama in The Brasserie, eat healthy in Riva, have a drink or two at the hotel bar and enjoy an afternoon tea at The Lounge.
You can also, in this magical place, rent some spaces for professional meetings, conferences or private events such as weddings.
Location
Ireland
Munster
Killarney
A panoramic view on Killarney Lakes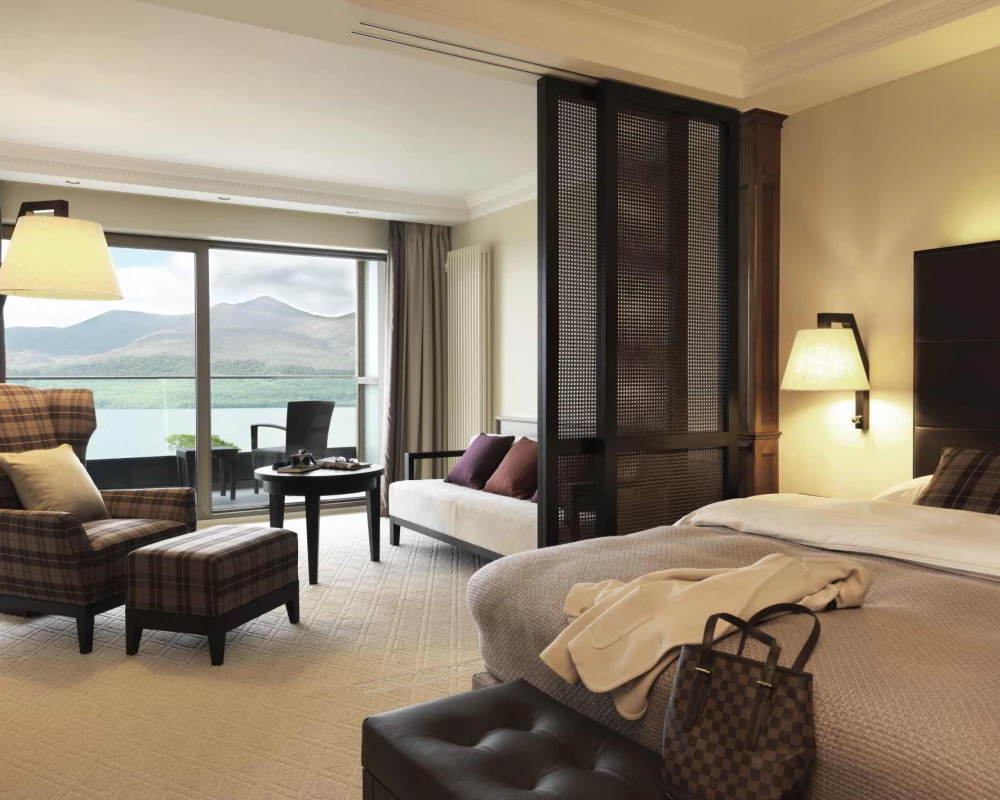 This hotel offers many rental spaces for professional and private events such as meetings, conferences or even weddings. There's nothing better than a place so magical for such a special day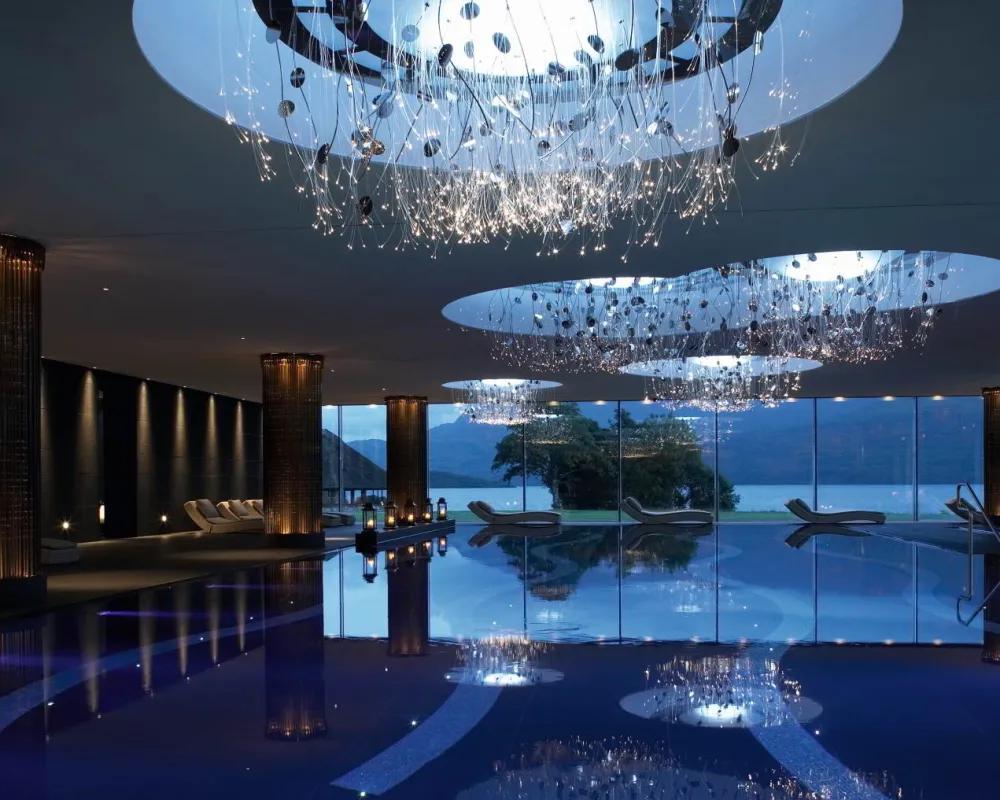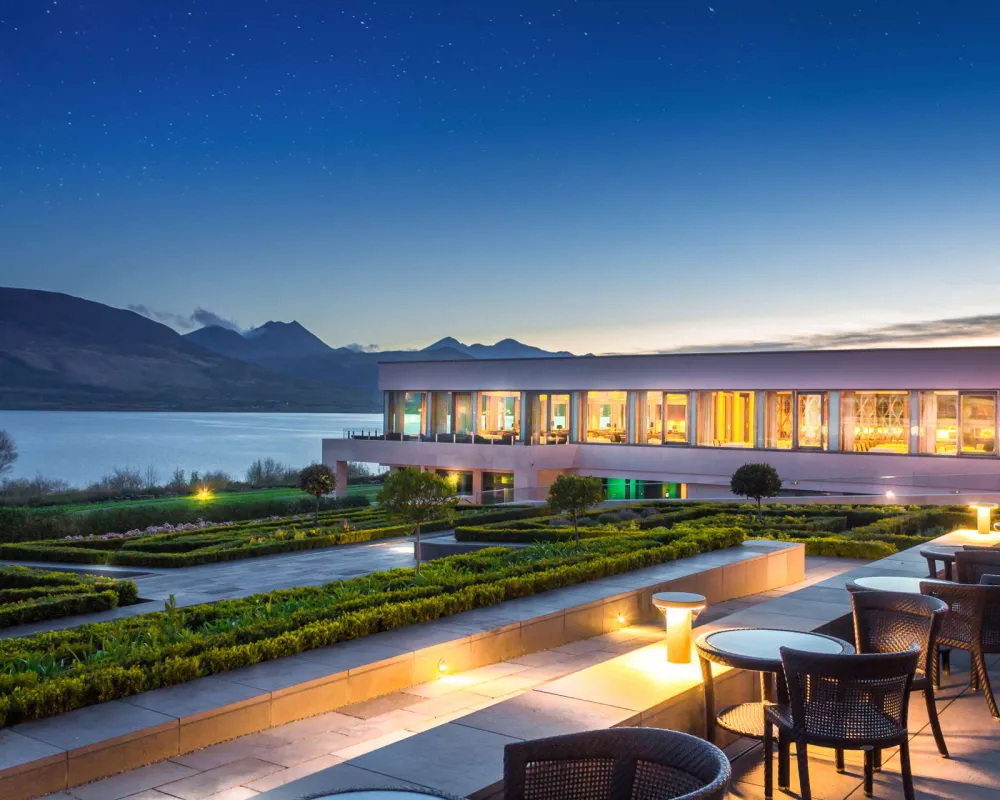 Réservation ( Hotel / Itineraire ) EN