Description
The 5-star Sunrise Palace Merzouga is located in the middle of the desert in Merzouga, Morocco… This luxurious hotel will make you enjoy a sumptuous view on the dunes, but above all, as its name indicates, incomparable sunrises and sunsets!
This hotel offers you sublime and spacious rooms. Decorated in respect of Moroccan traditions and materials, they are colorful and warm and will bring you all the comfort you have come for! Some of these rooms will offer you a terrace that will allow you to fully enjoy the incredible setting of the hotel: magnificent sand dunes that stretch as far as the eye can see!
To keep your vacation days busy, you can try the quad, or camel rides.
And if, on the contrary, you are looking for something more quiet, you can relax by the pool or try one of the many excursions and visits offered by the hotel that will allow you to discover the city, the oasis, the palm grove and many other must-see places throughout the region.
Finally, to eat, the Sunrise Palace Merzouga will give you access to a restaurant offering, throughout the day, Moroccan specialities, as well as a pub, the ideal place to cool off under this blazing sun!
A magnificent view on the sand dunes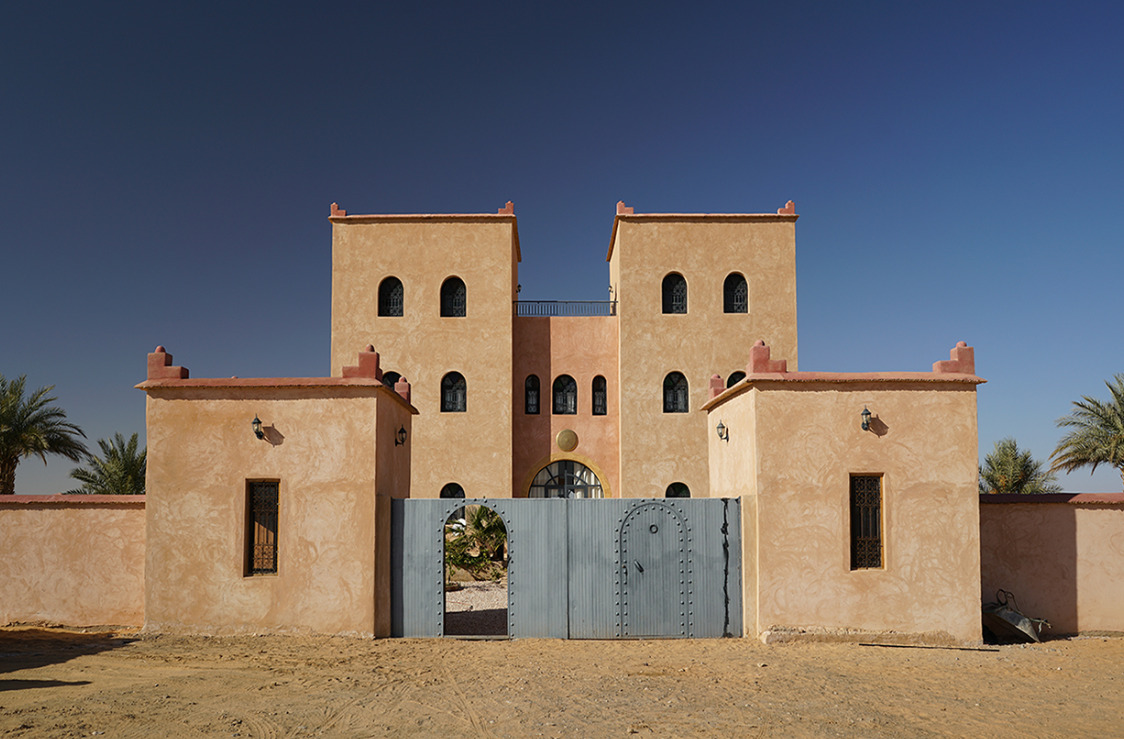 Try a quads or camel rides or try one of the many excursions and tours offered by the hotel that will allow you to discover the city, the oasis, the palm grove and many other unmissable places throughout the region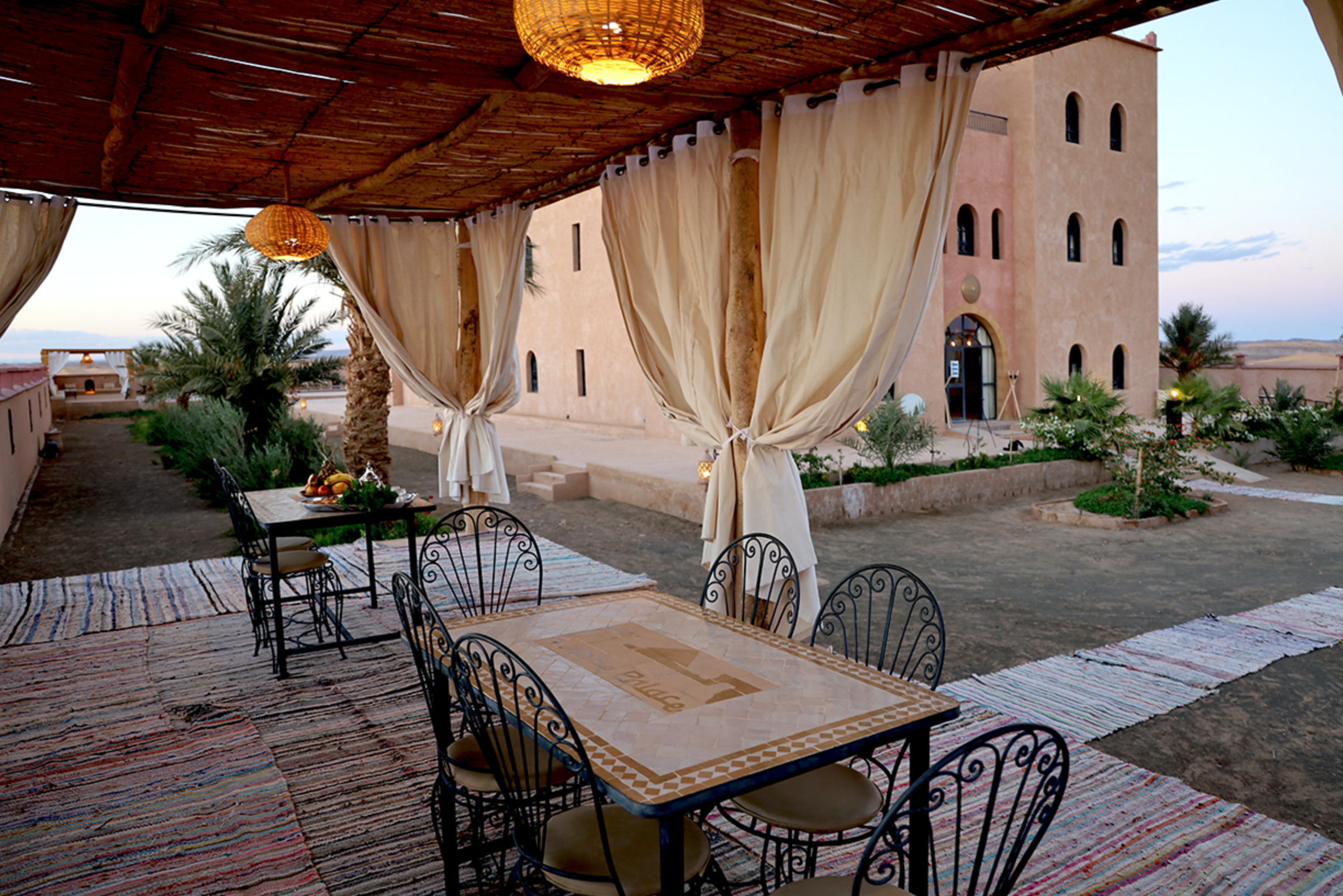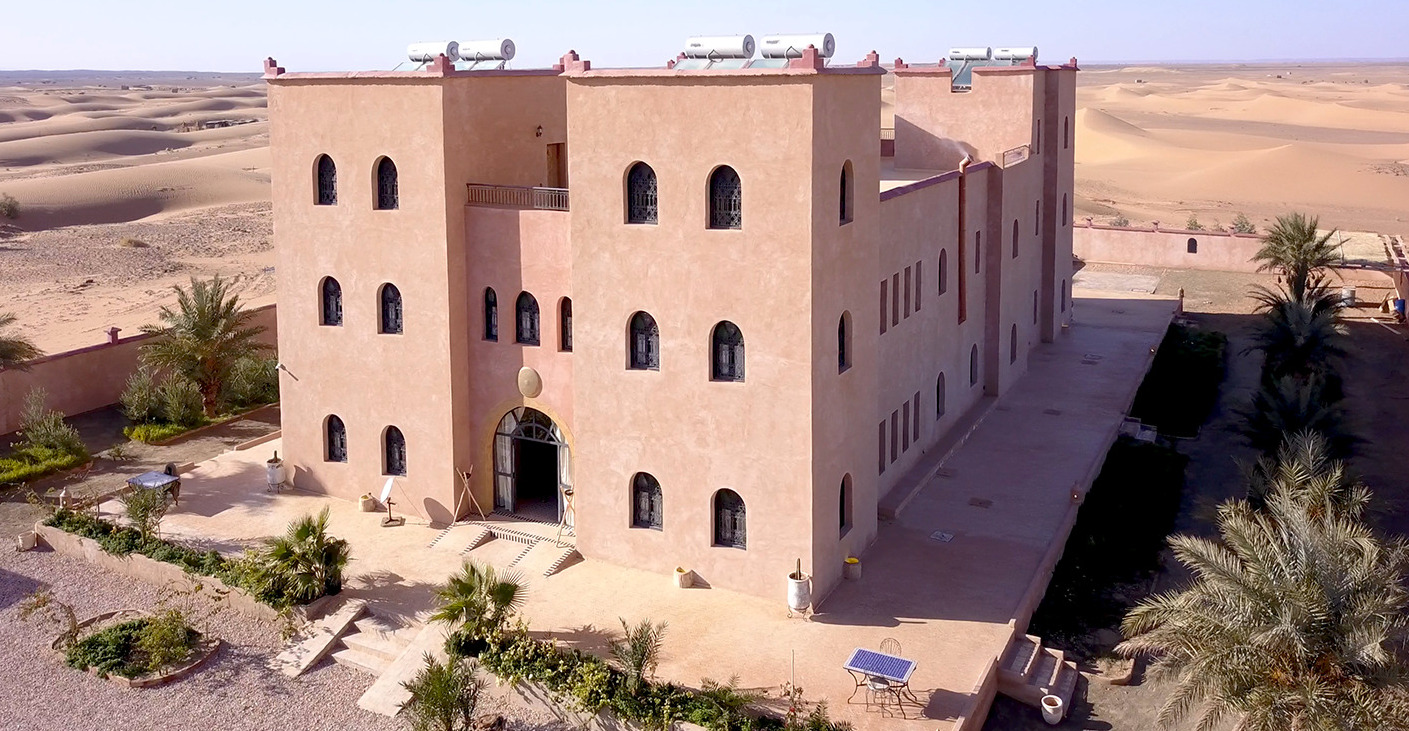 Réservation ( Hotel / Itineraire ) EN