Description
The 5-star SUJÁN Jawai is located in the heart of Rajasthan, India.
Arid region, with wild nature, it will not be uncommon for you to cross leopards and other animals during your hunts outside the camp.
Impressive surroundings, original accommodation and magnificent views, you will not be disappointed by the SUJÁN Jawai.
This establishment offers suites under tents: nothing better to immerse yourself in the local culture.
These are spacious and modern and have their own private terraces that will allow you to fully enjoy the exteriors of your tent. The luckiest of you may even have the opportunity to enjoy a private pool: an incomparable luxury under the blazing sun that hits the region.
For more relaxation, enjoy the hotel's spa: swimming pool, massages, treatments, yoga and meditation sessions, nothing is left to chance in this sublime complex.
For more adventures many activities will be offered within the hotel. Hiking, bike rides, horseback riding, 4×4 safaris to discover wild animals and many others, you will not be bored in this complex, that's for sure.
Finally, for your meals, the hotel restaurant will be delighted to make you discover its delicious and local dishes to enjoy around a campfire or coma: the opportunity to meet new people !
Stay at SUJÁN Jawai and discover unspoilt nature.
A splendid view on the surrounding nature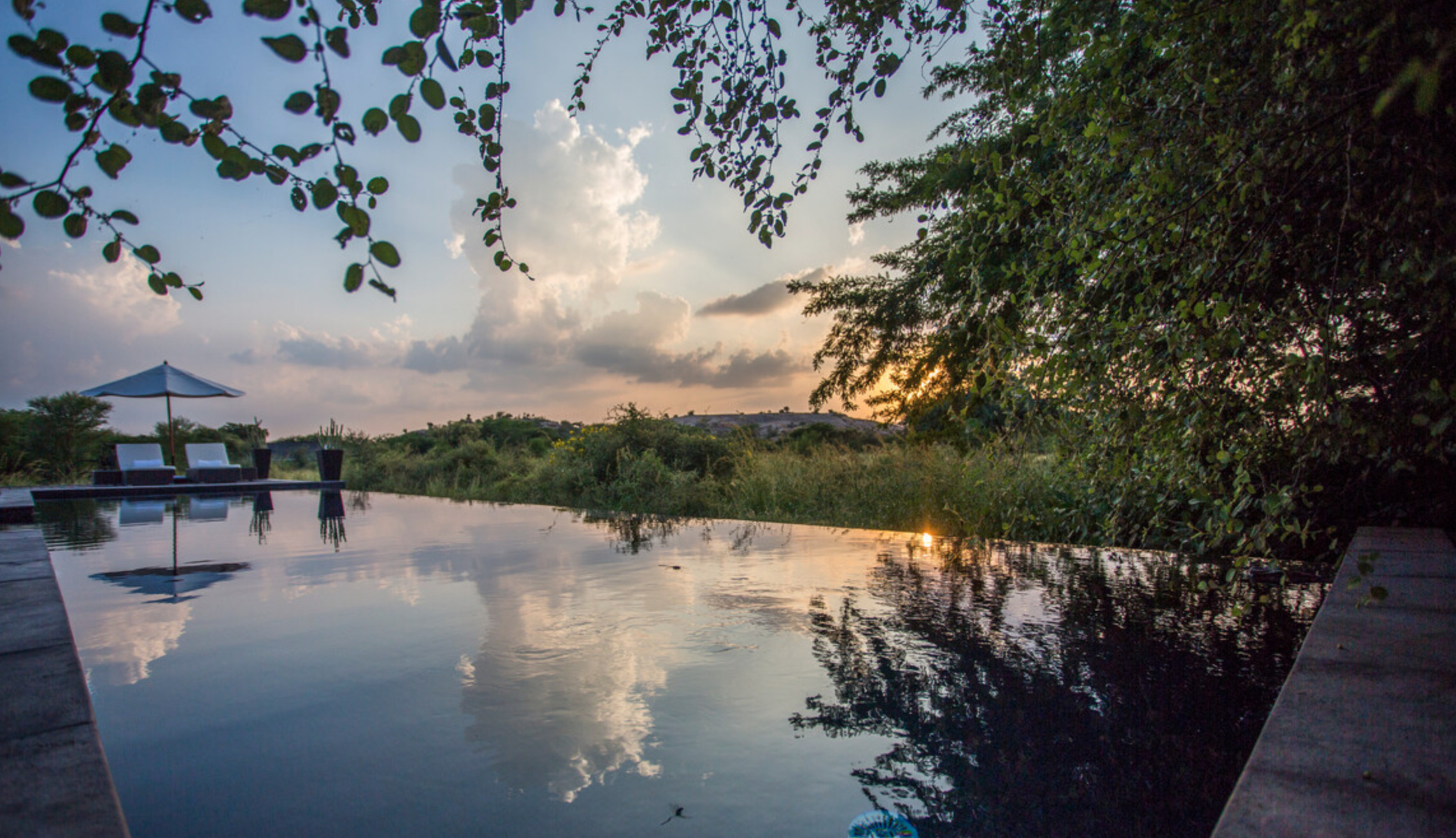 For a few nights, stay in a tent-like suite and immerse yourself in the local culture: this successful blend of luxury and adventure will offer you an unusual and memorable stay.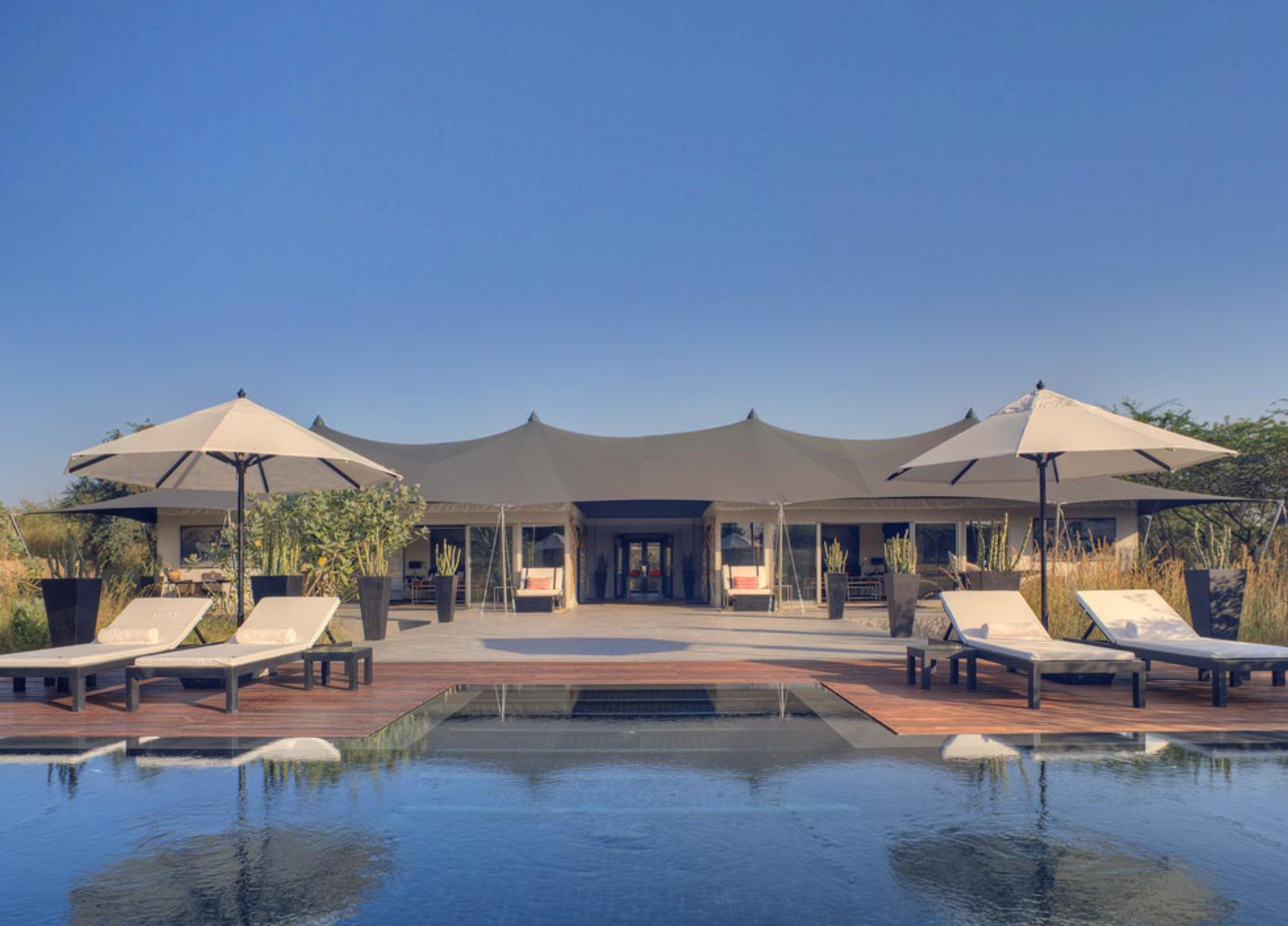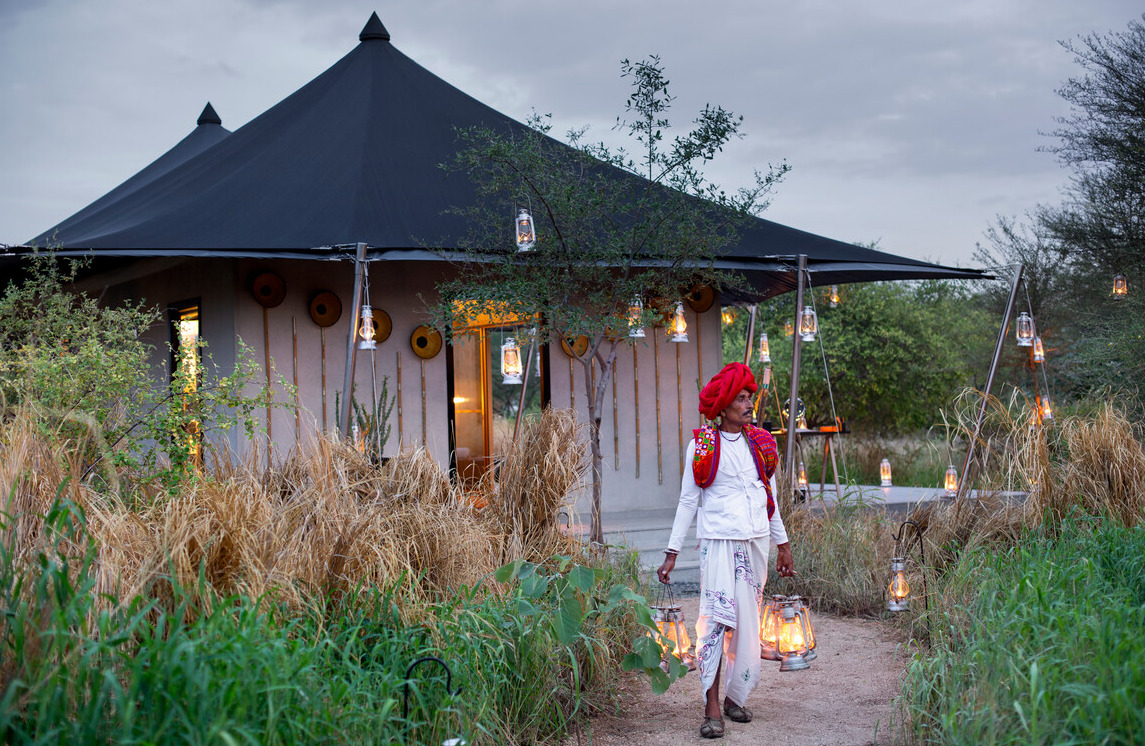 Réservation ( Hotel / Itineraire ) EN