Description
Mihir Garh, a 5-star hotel, is located in Rajasthan, India. In the middle of the desert and surrounded by a very arid nature this establishment evolves in the form of a fort since 2009. Now a true haven of peace, it brings together all the most luxurious services and will offer you an incredible view on the desert that surrounds it.
This property offers 9 suites of 150 square metres each… These luxurious suites will offer you space and light but will above all provide you with services each more prestigious than the other. Jacuzzis or pools, traditional architecture and decoration, balconies, terraces or small gardens: these suites will leave you speechless !
For a few hours of relaxation, let yourself go to a massage, a treatment or a scrub in the heart of the Thar desert then enjoy the sublime infinity pool of Mihir Garh overlooking the arid countryside.
For more sensations you can also visit the typical villages of the desert, walk on horseback, observe birds, take a cooking class or picnic.
Speaking of catering, the hotel's restaurant and bar will also be available for barbecues, cocktails and other refreshing meals or drinks.
Stay at the Mihir Garh and spend a relaxing stay in the middle of the desert.
A sublime view on the arid nature of the Thar desert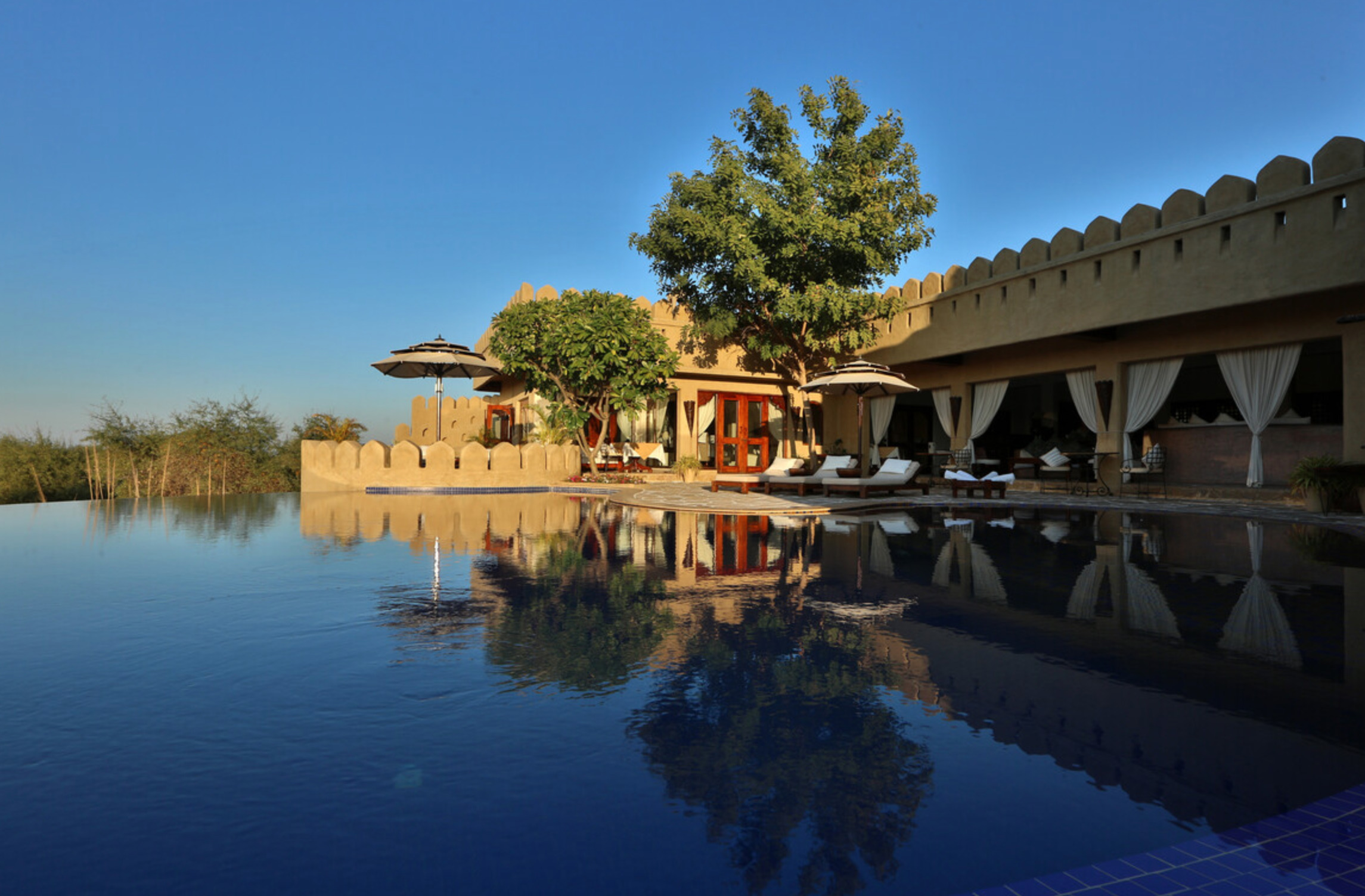 Enjoy a massage, treatment or scrub in the middle of the desert: nothing more invigorating.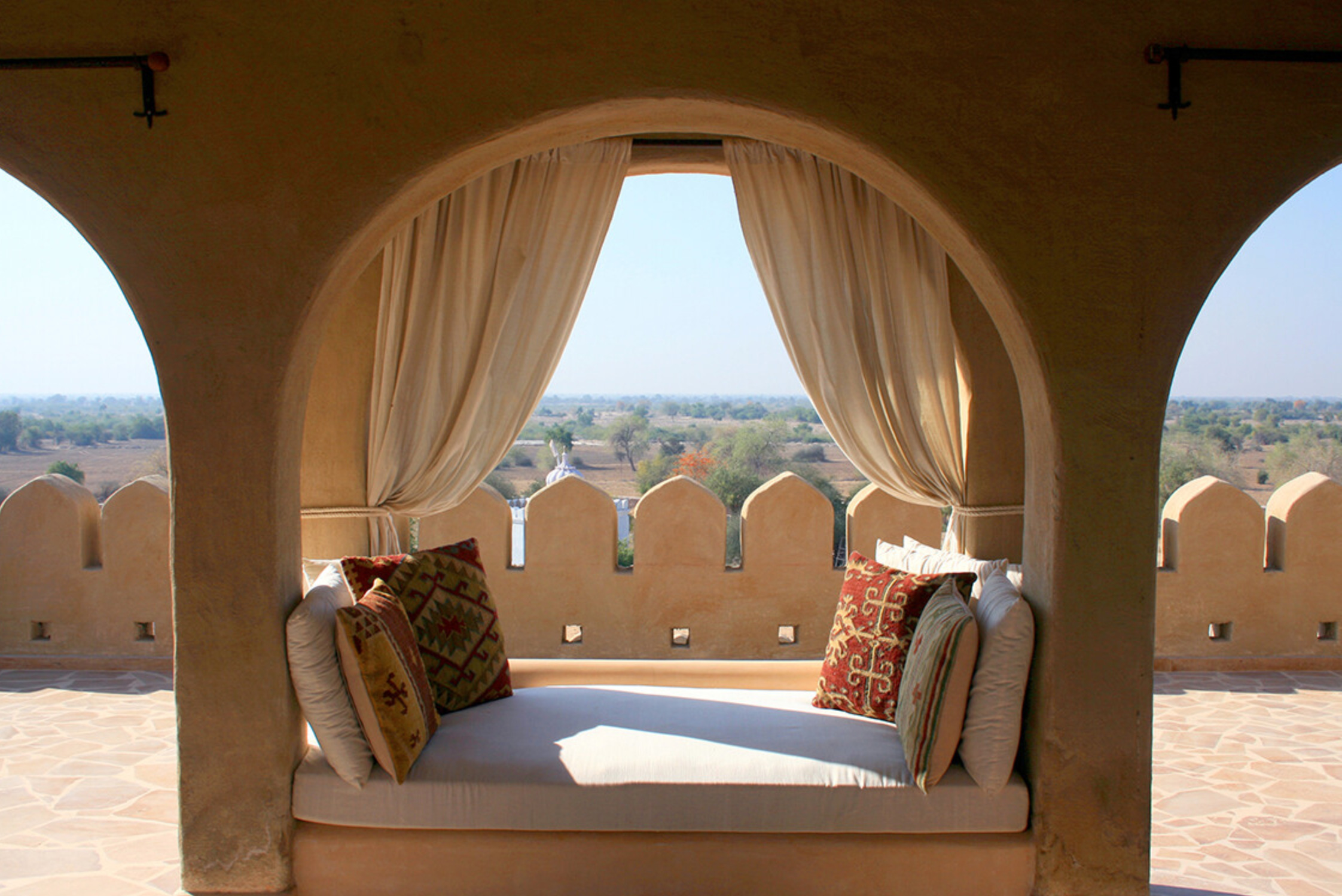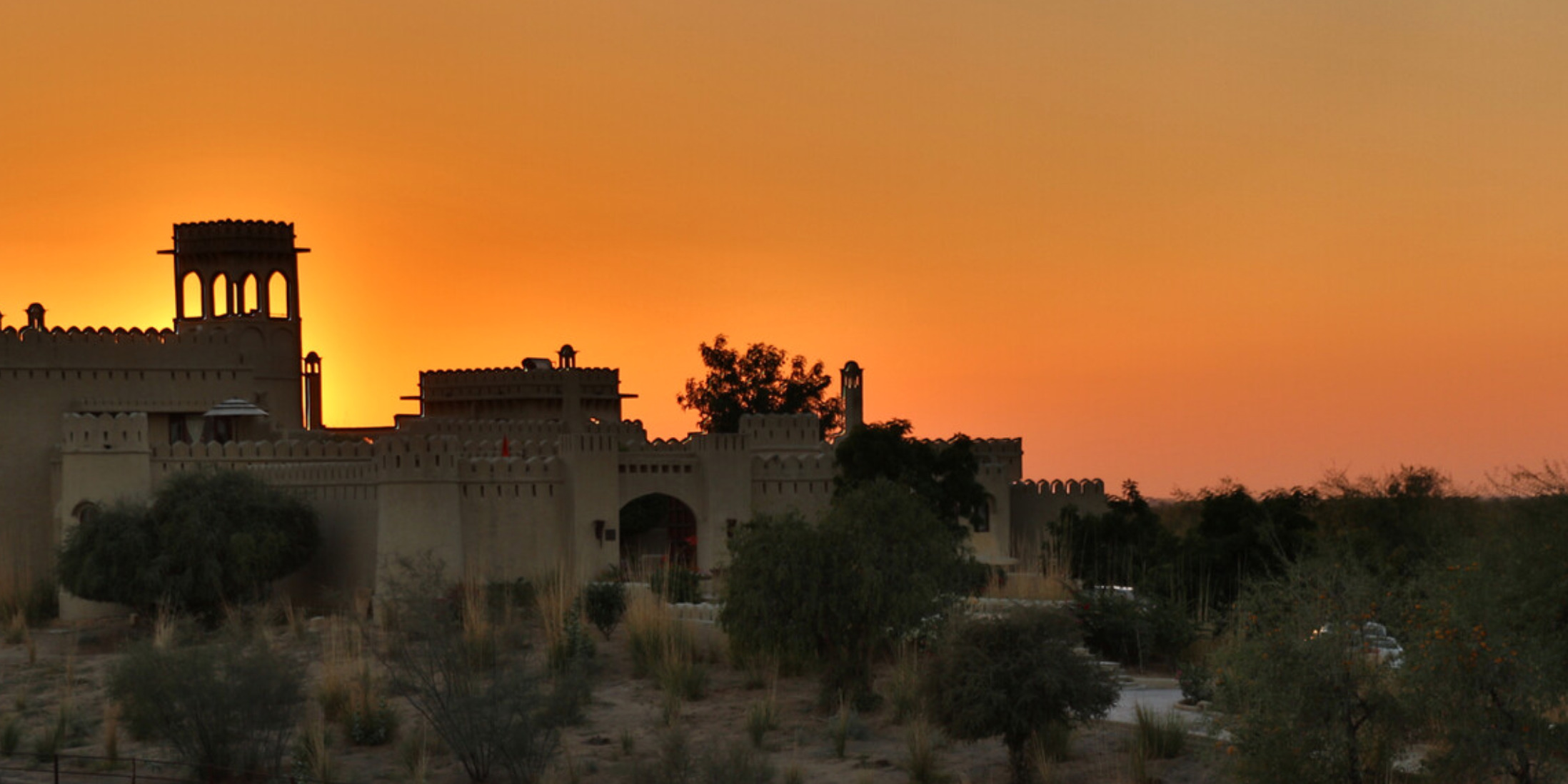 Réservation ( Hotel / Itineraire ) EN