Description
The 4-star SUJÁN The Serai is located in the middle of the Thar Desert in Rajasthan, India. True oasis, this hotel is a relaxing, soothing and ideal place for a few days away from everything. Offering you a different and unique way of life, it will above all offer you an incredible view on the desert and the arid nature that surrounds it.
SUJÁN The Serai offers you many tent suites. Original isn't it ? The simplest suites are charming, luxurious and spacious. The most prestigious ones have their own fenced gardens with outdoor pools and jacuzzis: a real luxury under a blazing sun in the middle of the desert.
To keep you busy in this complex, you can enjoy the wellness area of the hotel which will offer you many treatments, massages, scrubs and other therapies but also daily yoga and meditation sessions.
For more sensations, you can enjoy many walks in the medieval town of Jaisalmer, or enjoy afternoon pottery, sculpture or weaving. You will also be able to admire sumptuous sunsets in the desert, and listen to traditional folk recitals.
To regain strength after all this, do not hesitate to come and taste the occidental and local specialties offered by the hotel restaurant and concocted from local and organic products: a real treat for the taste buds !
Stay at SUJÁN The Serai and enjoy a unique stay in the heart of the desert.
A splendid view on the desert and the arid countryside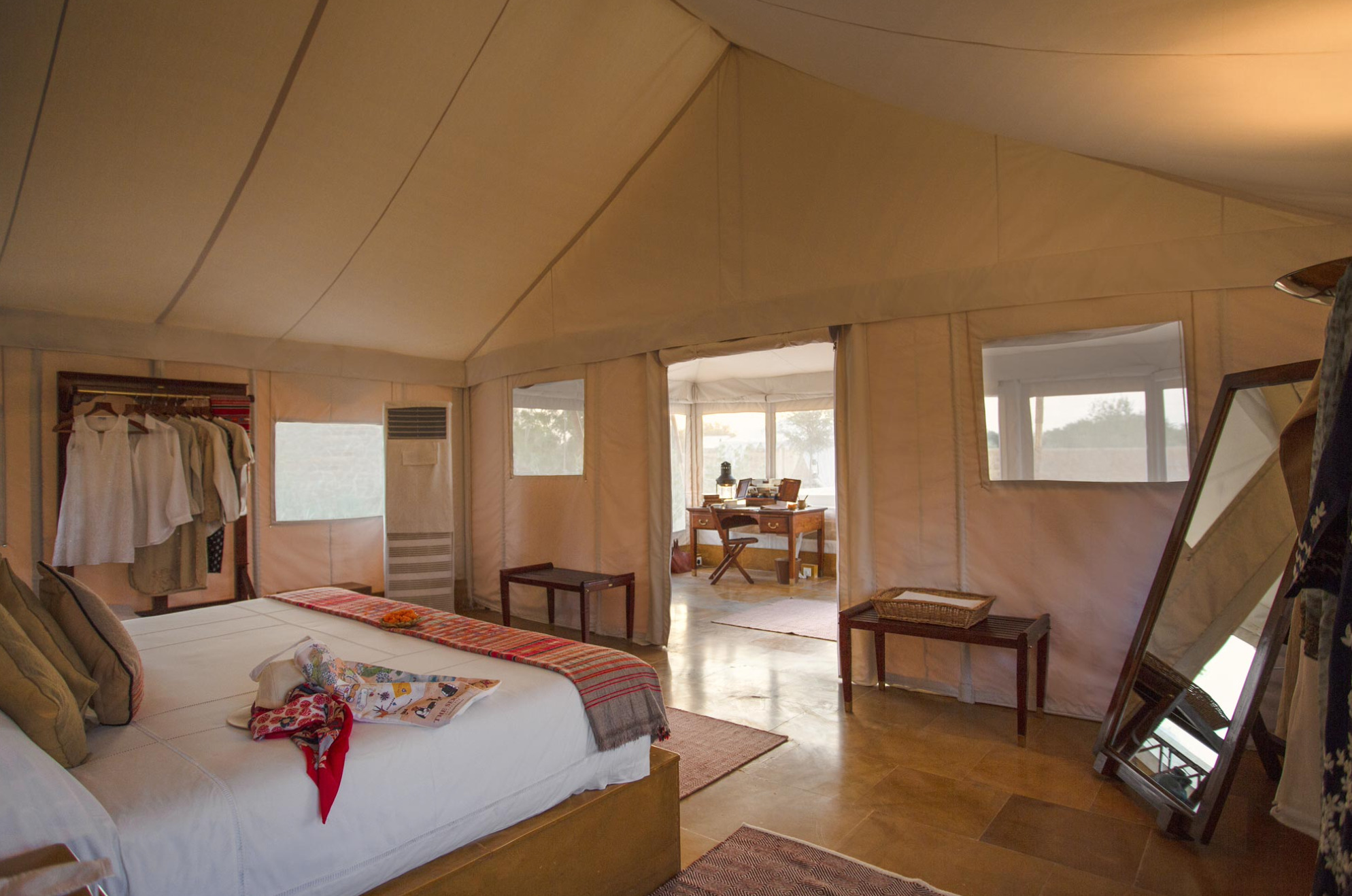 Relax in the wellness area of the hotel: massages, treatments, scrubs, yoga or meditation sessions, everything will be set up so that your stay is as relaxing as possible.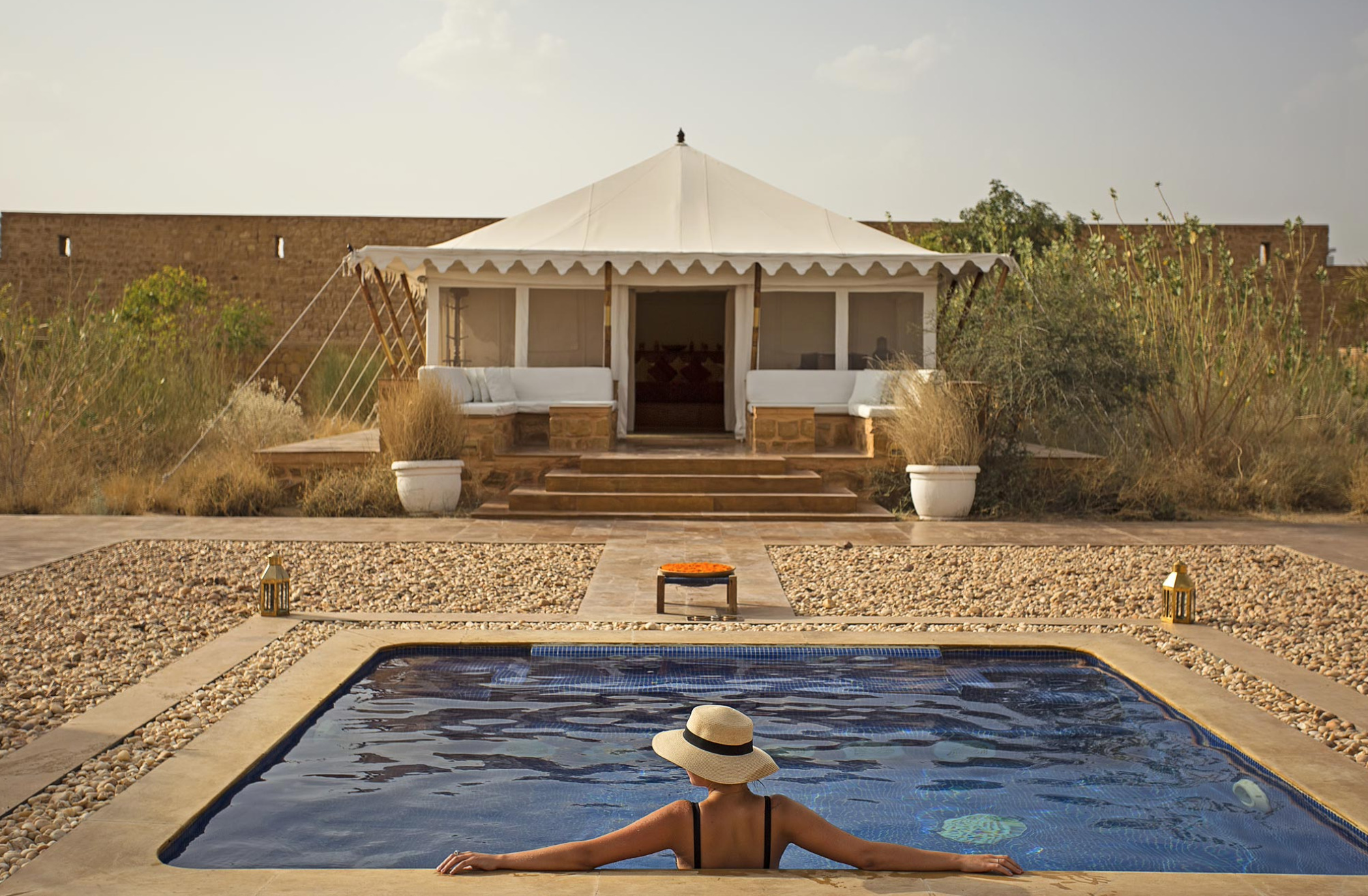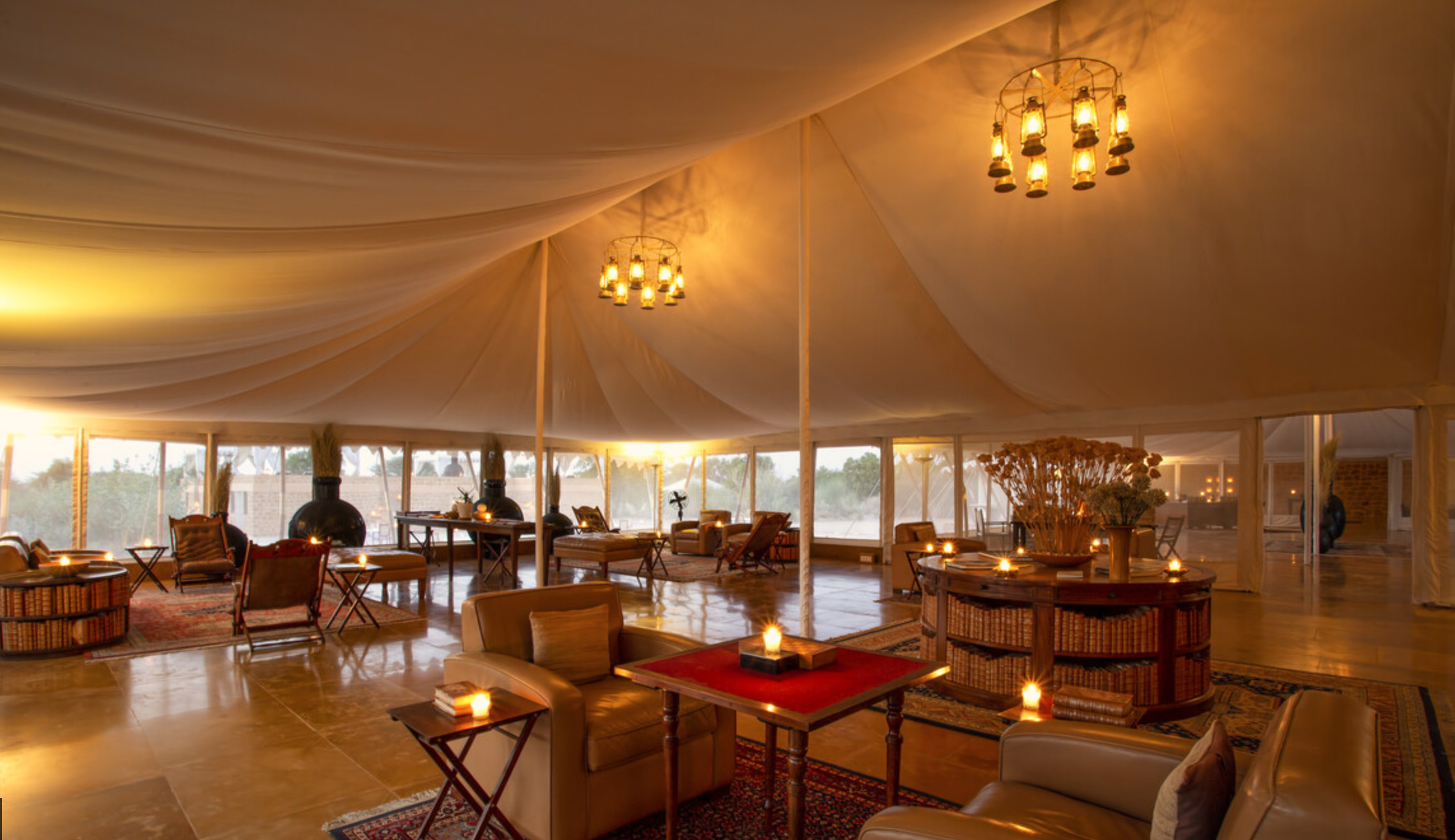 Réservation ( Hotel / Itineraire ) EN