Description
The 5-star The Roseate Hotel is located in New Delhi, the capital of India. This hotel, one of the best in the city, will offer you serenity, luxury and nature in the heart of its 3 hectares domain composed of different water places and greenery.
This design hotel offers 65 rooms and suites. Each room is unique, original and luxurious. These are decorated in a sober way with many touches of wood and other natural materials reminiscent of the preserved space in which the hotel evolves. 11 of them have the chance to enjoy a private terrace that will allow you to enjoy more of the sublime view on the gardens or the few lakes of the domain.
For a few hours of wellness, do not hesitate to go to the Spa of the hotel. Offering treatments, massages, hammams, saunas but also offering a gym and yoga, you can leave this spa only completely relaxed.
After all this, nothing is better than a delicious meal and at Roseate you will have a choice. Each of the hotel's restaurants has its own identity and culinary philosophy. At the Kiyan, you can enjoy world cuisine indoors or a waterfront, at Chi Ni, oriental cuisine under the awning and at the IAH Bar, where you can enjoy delicious cocktails.
Stay in The Roseate and enjoy a relaxing stay in the heart of New Delhi.
A magnificent view on the gardens and lakes of the estate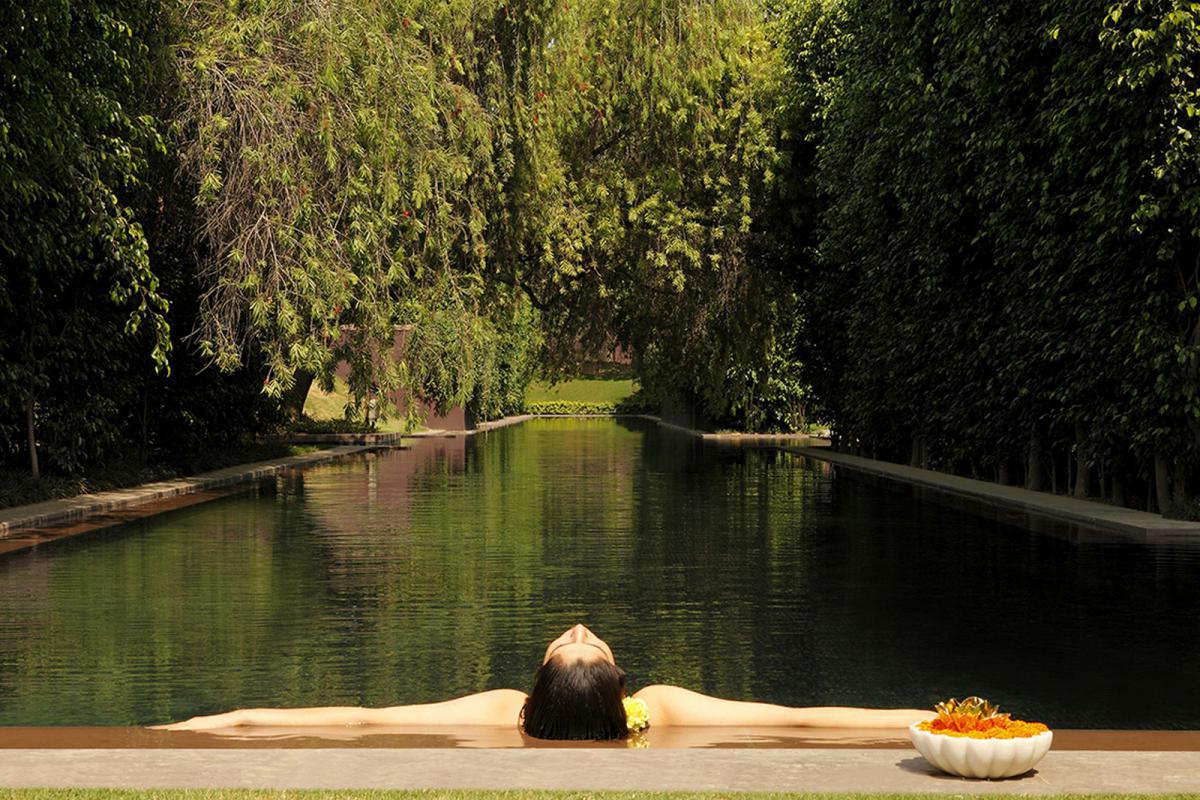 Enjoy an incredible setting for a relaxing stay. Rejuvenate yourself in the heart of this peaceful and green area.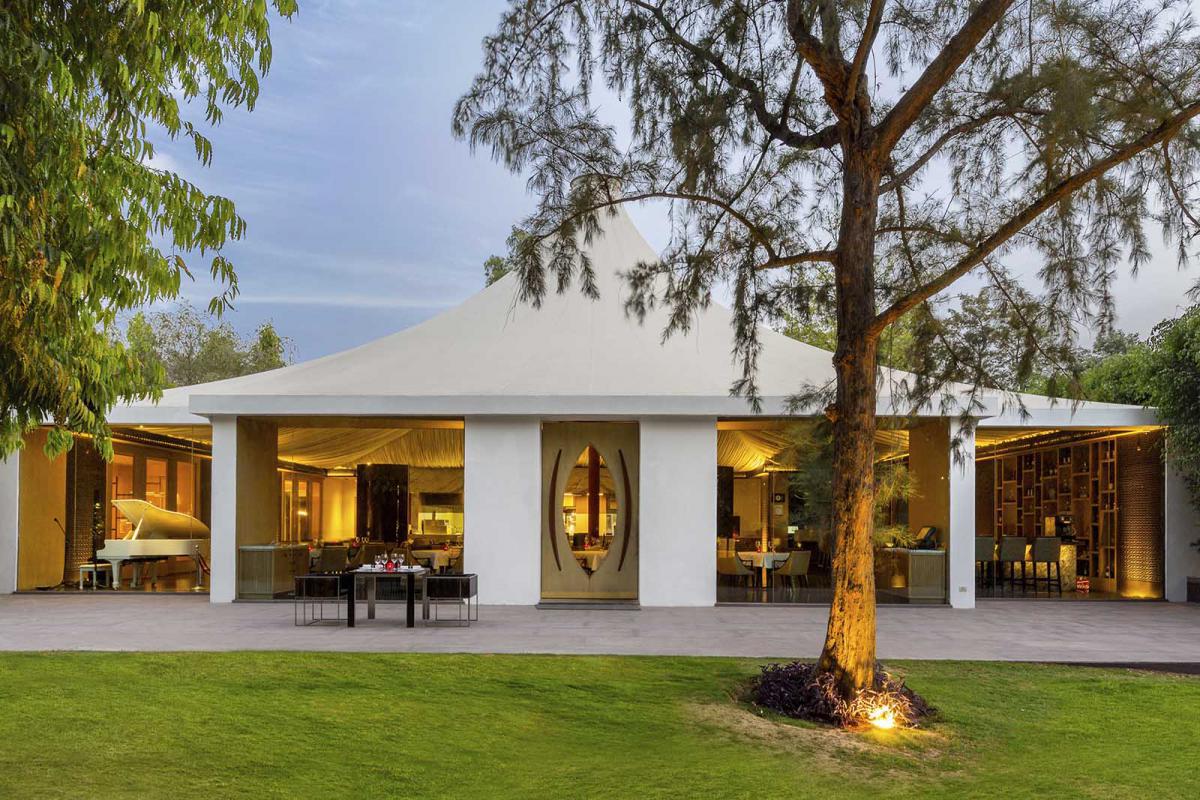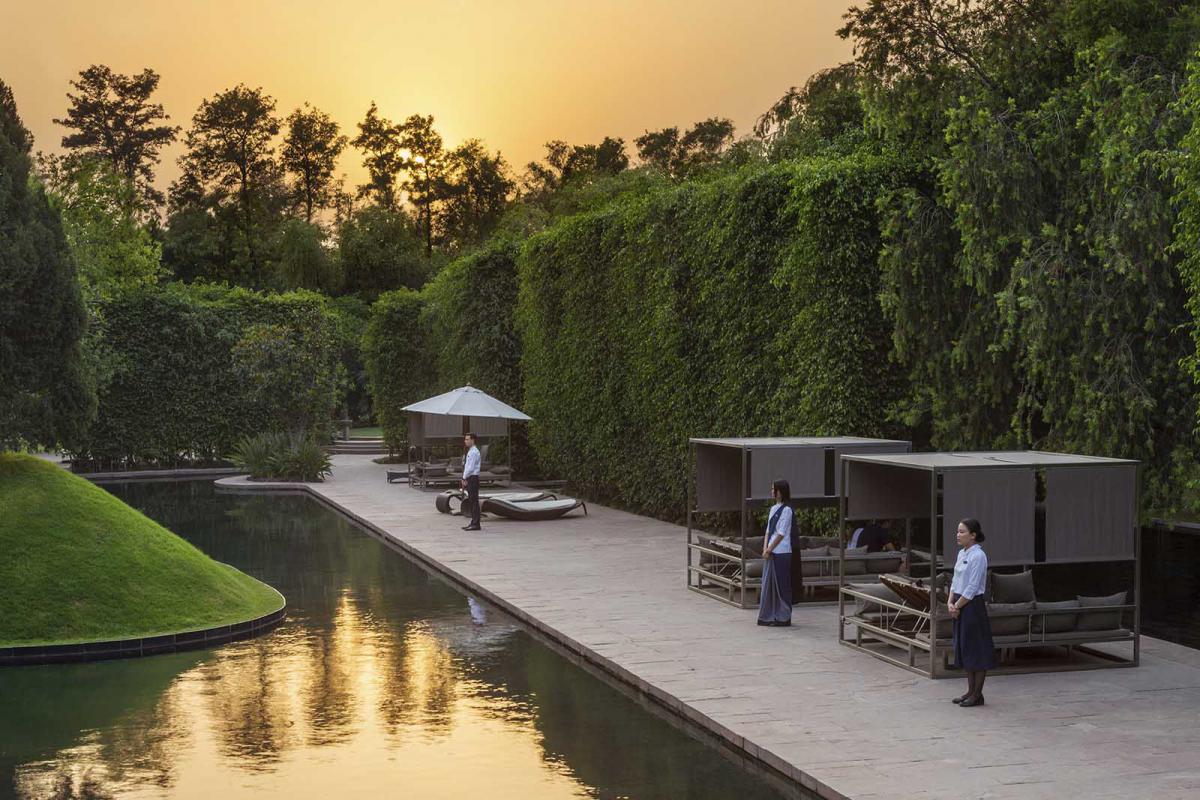 Réservation ( Hotel / Itineraire ) EN