Description
The 5-star RAAS Devigarh is just 45 minutes from Udaipur in India. Nestled in the hills of Aravalli, this hotel evolves in an old 18th century palace. It will offer services all more luxurious than each other but above all a magnificent view on the mountains and the surrounding nature.
This hotel offers 39 majestic suites. Divided into 4 categories these suites will offer you all the luxury you have come for: Italian bathtubs, balconies, terraces, and even private pools for some, you will not be disappointed with your reservation.
The must: large windows or bay windows offer a breathtaking view on the surrounding countryside.
To further relax during your holiday at RAAS Devigarh, the hotel offers many wellness programs supervised by expert consultants. Between yoga, meditation, healthy eating, natural treatments and traditional treatments, you will find nothing more relaxing.
Once relaxed, don't hesitate to visit the hotel's restaurant.
It offers international and local cuisine to enjoy indoors, in the courtyard, the garden, on the panoramic terrace, by the pool or in the very intimate Sheesh Mahal.
Spend a few days in the sublime RAAS Devigarh palace and discover the king's life thanks to its luxurious facilities.
A panoramic view on the surrounding nature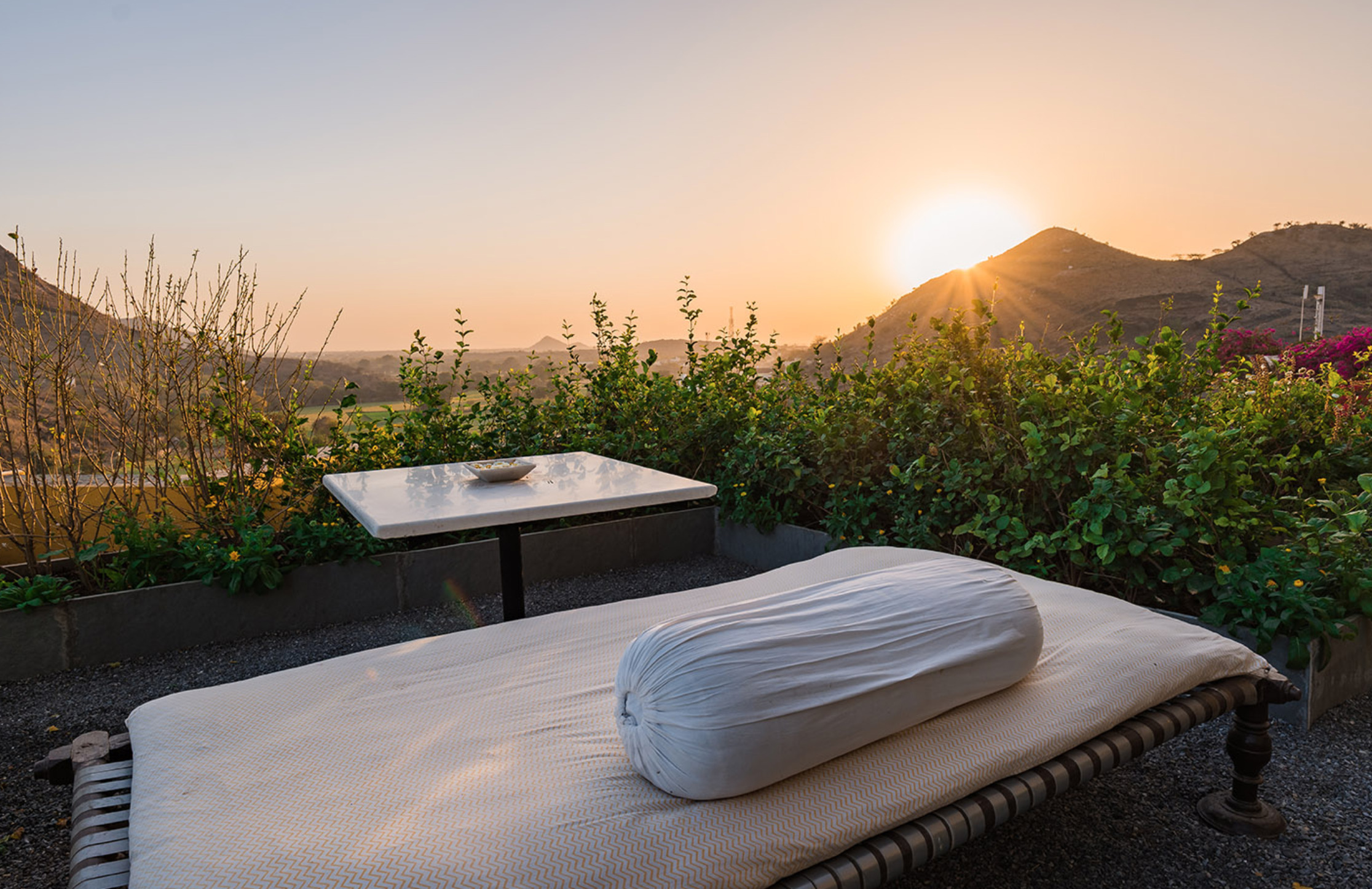 In the many suites offered by the hotel, you may have the chance to enjoy a private pool, an incomparable luxury!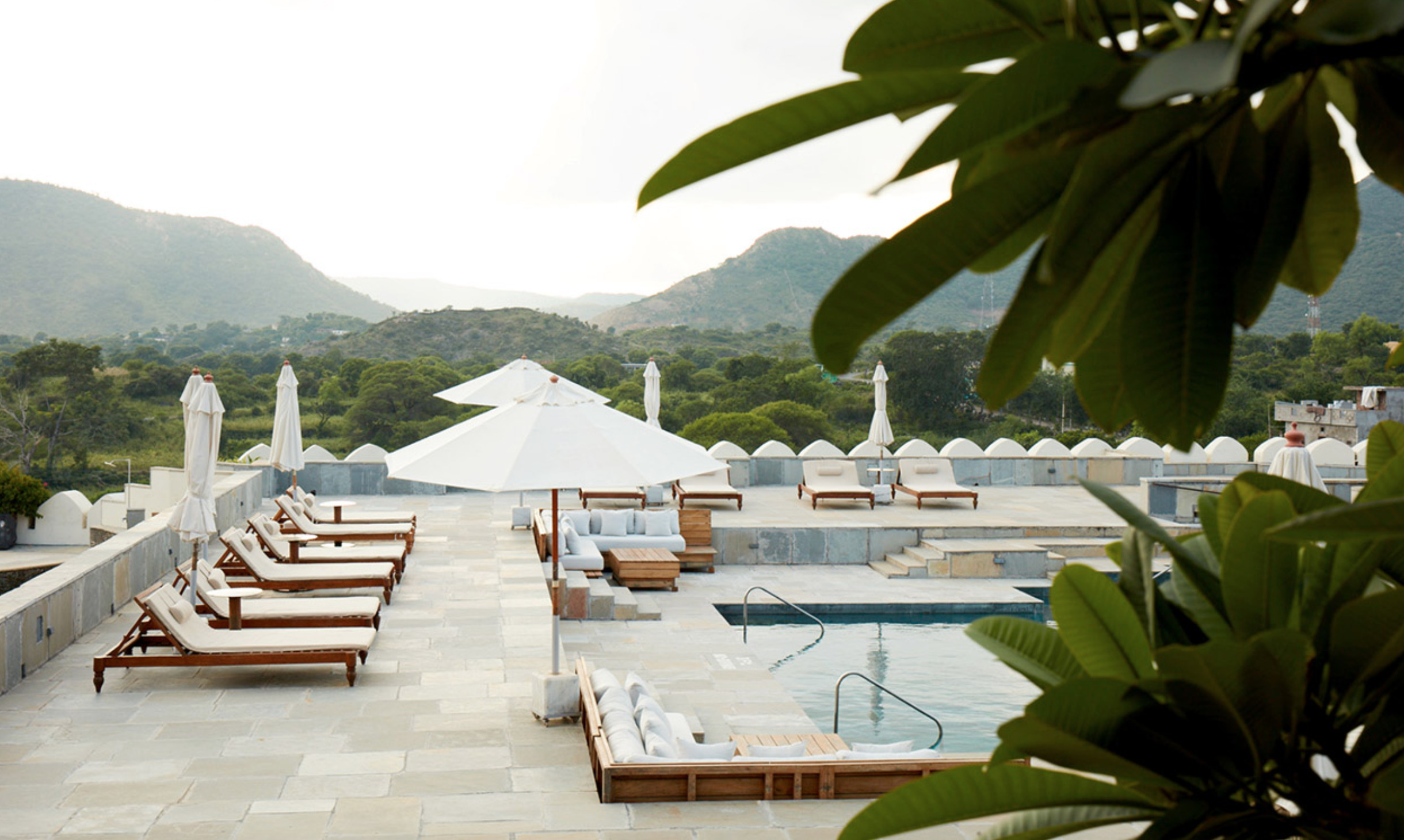 Réservation ( Hotel / Itineraire ) EN