Description
Ohla Barcelona, a 5-star hotel, is an establishment where art reigns. Nestled in the heart of the Gothic Quarter, the establishment observes the city through its thousand-eyed ceramic façade. Its location is ideal because it is only a 3-minute walk from the cathedral and a 5-minute walk from the Ramblas and La Boqueria, which are ideal for a holiday full of cultural discoveries.
The hotel will make your stay unforgettable by the quality of its services, but also thanks to its 74 luxurious rooms and suites with simple decoration and design. The brightness bathes in the rooms and offers a perfect lighting reflecting on the noble materials that compose it. These rooms and suites offer a magnificent view on the rooftops of the city as well as the most beautiful historical monuments that you can admire more from your balcony.
For the catering, chef Romain Fornell is delighted to welcome you in one of his 5 spaces: Le Caelis, which offers contemporary cuisine by revisiting traditional dishes, Le Privé Caelis where private lunches and dinner take place, La Plassohla offers world dishes and tapas for a sensory journey, the breakfast room which is a buffet, and the Rooftop terrace which offers you a magnificent view on the city and which is very pleasant to have a drink with friends.
It is on this same rooftop terrace that there is a swimming pool of 13 meters long, ideal to cool off after a long day of visiting under the Spanish sun. It is around this pool that some dance evenings or projections can be organized.
Ohla Barcelona welcomes you in a luxurious setting for a relaxing stay.
Location
Spain
Barcelona
Cathedral of Barcelona
A sublime view on the rooftops of Barcelona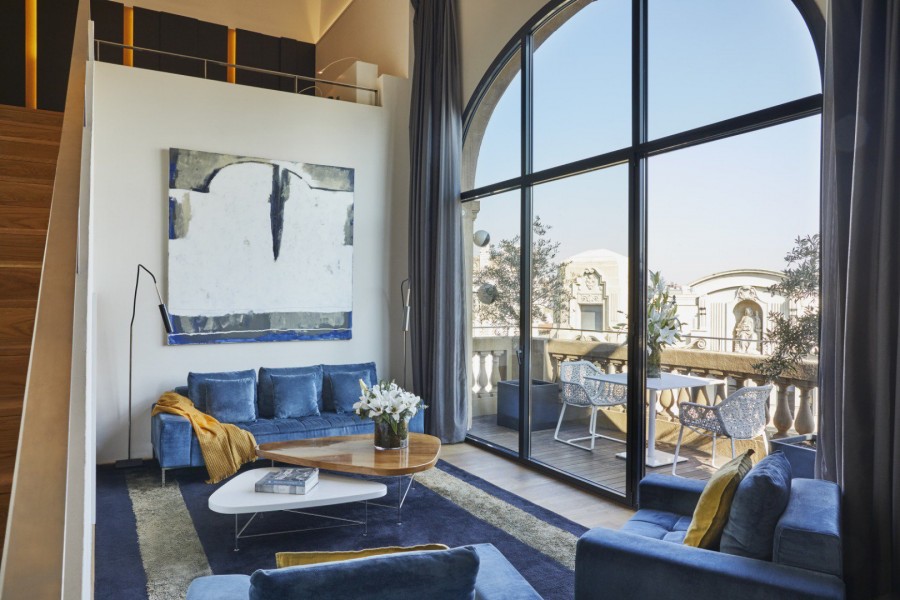 This luxurious hotel benefits an incredible rooftop from which you can admire the city from the 13-metre-long pool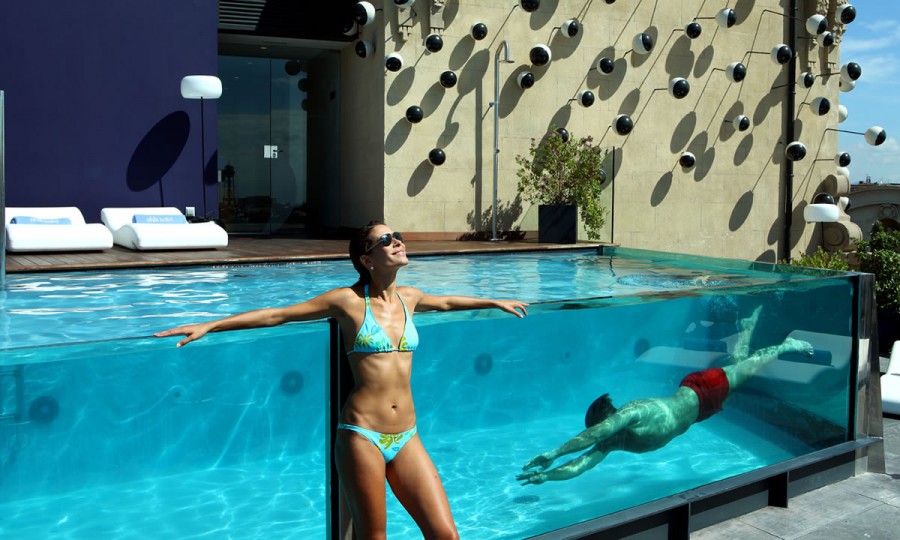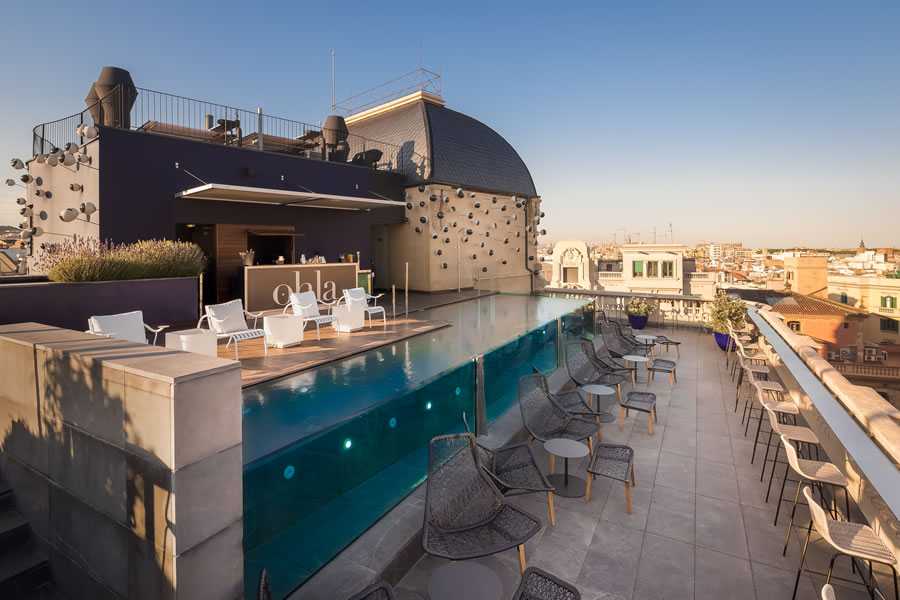 Réservation ( Hotel / Itineraire ) EN