Description
Dwarika's Resort, a 4-star hotel, is located on the hills of the village of Dhulikhel in Nepal. This hotel is made up of many charming little pavilions scattered on the hillside and is the ideal place if you want a quiet and relaxing holiday in the heart of nature. In addition, it will offer you a sumptuous view on the surrounding nature and especially the Himalayas.
This hotel will therefore offer you inside these small pavilions many suites each more charming than the other. Built according to the traditional Nepalese methods, these cottages will offer you all the calm and rest you will have come for.
Decorated with many touches of wood but also with natural and local fabrics, these suites are cosy and comfortable and will make you enjoy indoor and outdoor spaces thanks to the terraces and small gardens they have.
To fully relax, a wellness and spa area will be at your disposal and will offer many services: treatments, massages and other rituals but also unusual facilities such as a house of salt stones, a maze of meditation or, rooms that will allow you to balance your chakras.
For the more curious, many other activities will be possible in this establishment. Yoga sessions, meditation, pottery, cooking, painting, hiking, reading in the library or a few strokes in the indoor and outdoor pools: it's up to you !
After so much effort, you can regain strength in one of the 3 restaurants of the hotel offering recipes Nepalese, Japanese or inspired by the flavors of the Himalayas to taste indoors or by the pool. End the day in one of the bars and lounges of the establishment : panoramic view, wines, cocktails, you cannot dream better.
Stay at Dwarika's Resort and enjoy a relaxing stay in the heart of Nepalese nature.
A splendid view on the Himalayas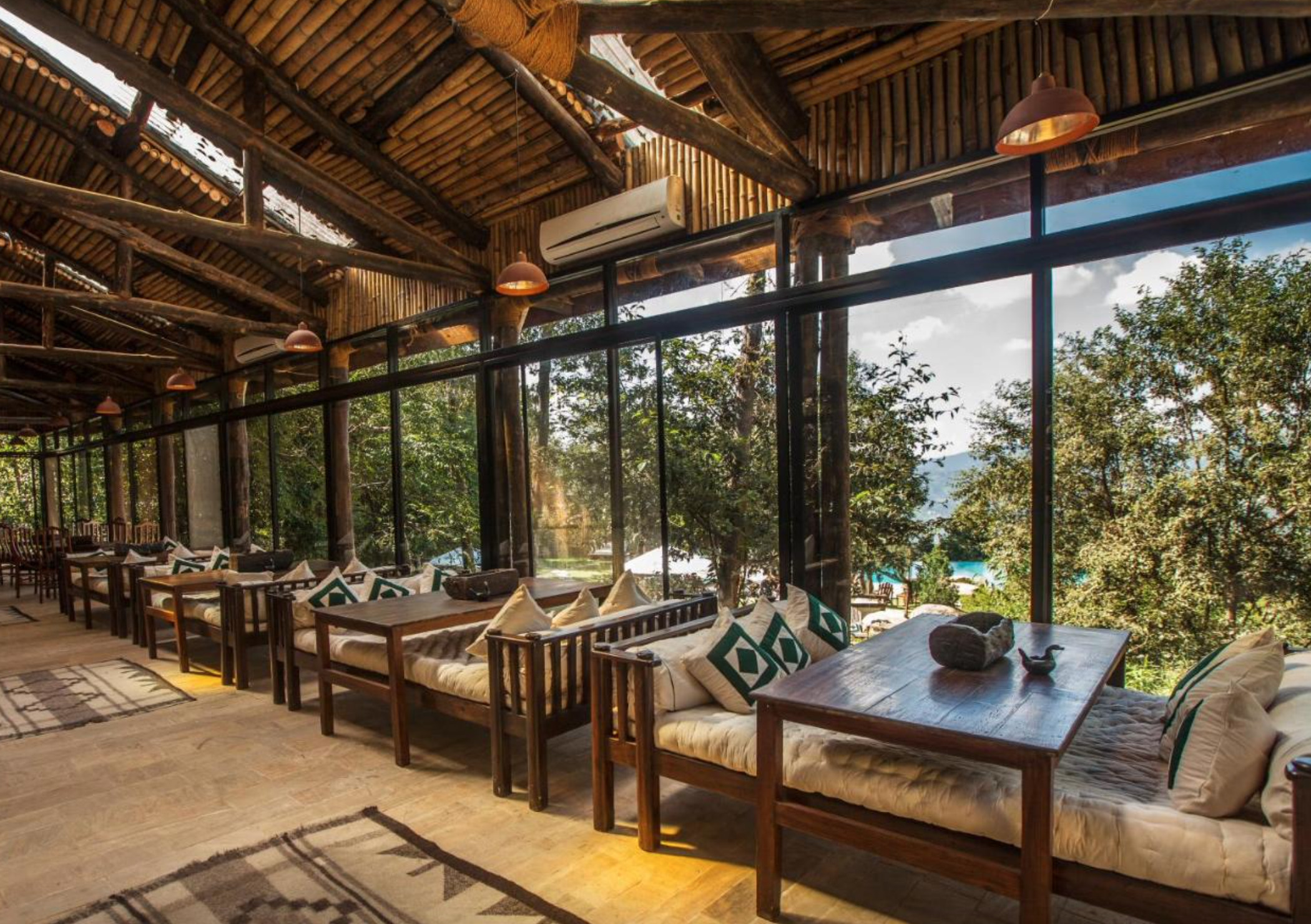 Taste new flavours in one of the hotel's restaurants: Japanese, Nepalese and Himalayan flavours : you won't be disappointed in the recipes at Dwarika's Resort !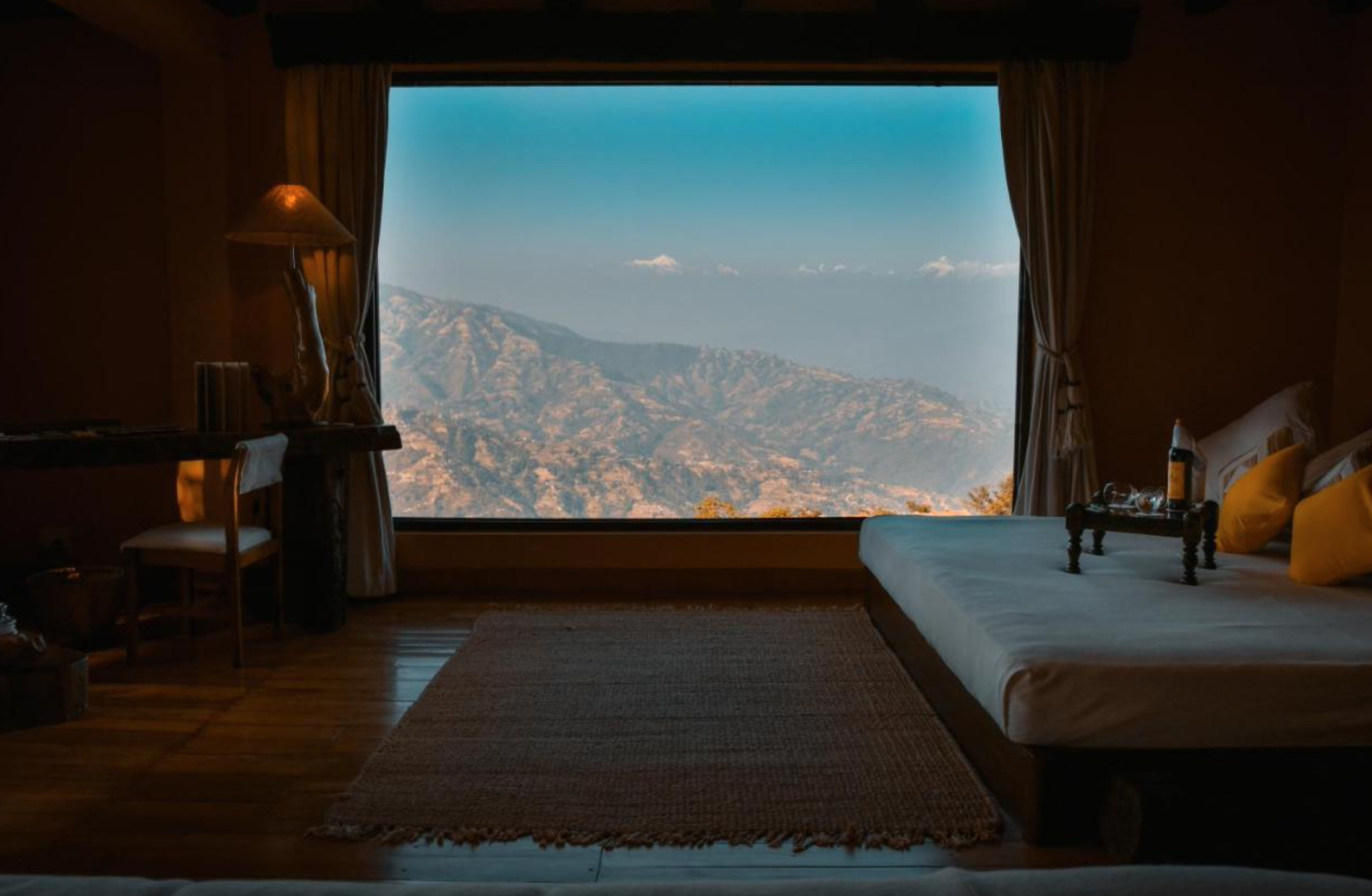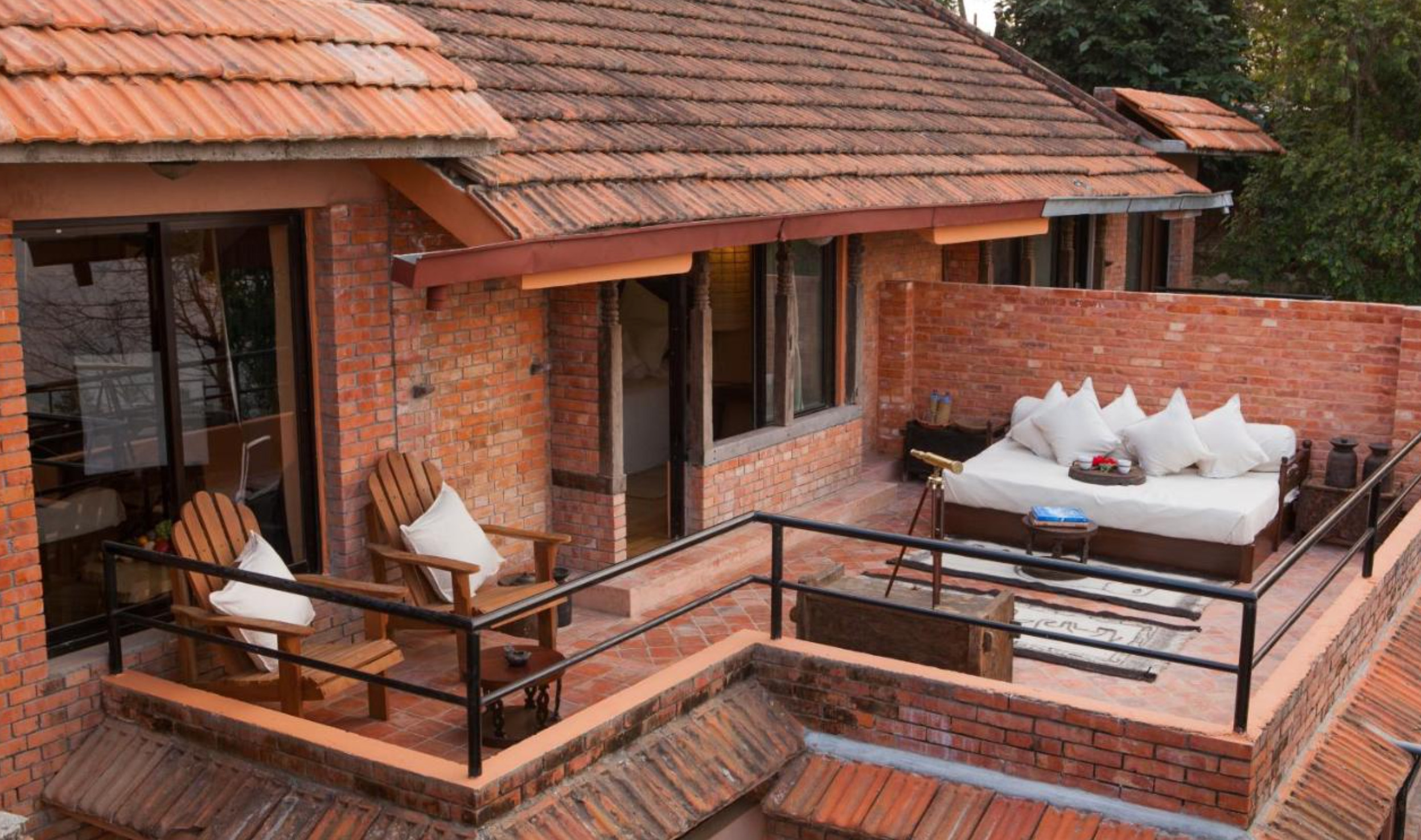 Réservation ( Hotel / Itineraire ) EN