Description
The majestic Ashford Castle, which has been in existence for over 800 years, is located near Galway in Connacht Province, Ireland. In the heart of nature, this castle offers a royal life for a few days. Indeed between its luxurious services and its preserved environment, this exceptional place will make you dream.
The castle offers 83 rooms, suites and cottages elegant, chic, spacious and bright that will guarantee you a quality stay. These accommodations feature antique and very luxurious furniture, which is a real treat for a squire.
These rooms, suites and cottages offer a superb view of the green gardens of the estate, a true living masterpiece to admire to infinity.
During your holidays you can enjoy the immense spa present in the castle. Treatments, massages, indoor pool, hammam, and fitness room, you can only get out changed.
Relax by admiring the sublime view offered by the large bay windows of the wellness area, this is what the Ashford Castle offers.
For the most sporty of you, enjoy on this area many spaces: tennis courts, horse riding and horseback riding lessons, 9 hole golf circuit with possibility to take lessons, ball-trap and archery, boat rental to go fishing or bike rental for some cycling. What is certain is that you will not be bored there!
As for meals, there are 7 restaurants and 3 bars where you can enjoy Irish, American, traditional, bistronomic, vegetarian or vegan dishes, as well as many cocktails, teas and beers.
Finally, one of the last services offered by this hotel is the rental of spaces: weddings, honeymoons, conferences or meetings, nothing better than such a fairytale place to receive your guests.
Stay at the Ashford Castle and enjoy a stay full of discoveries.
A panoramic view on the castle gardens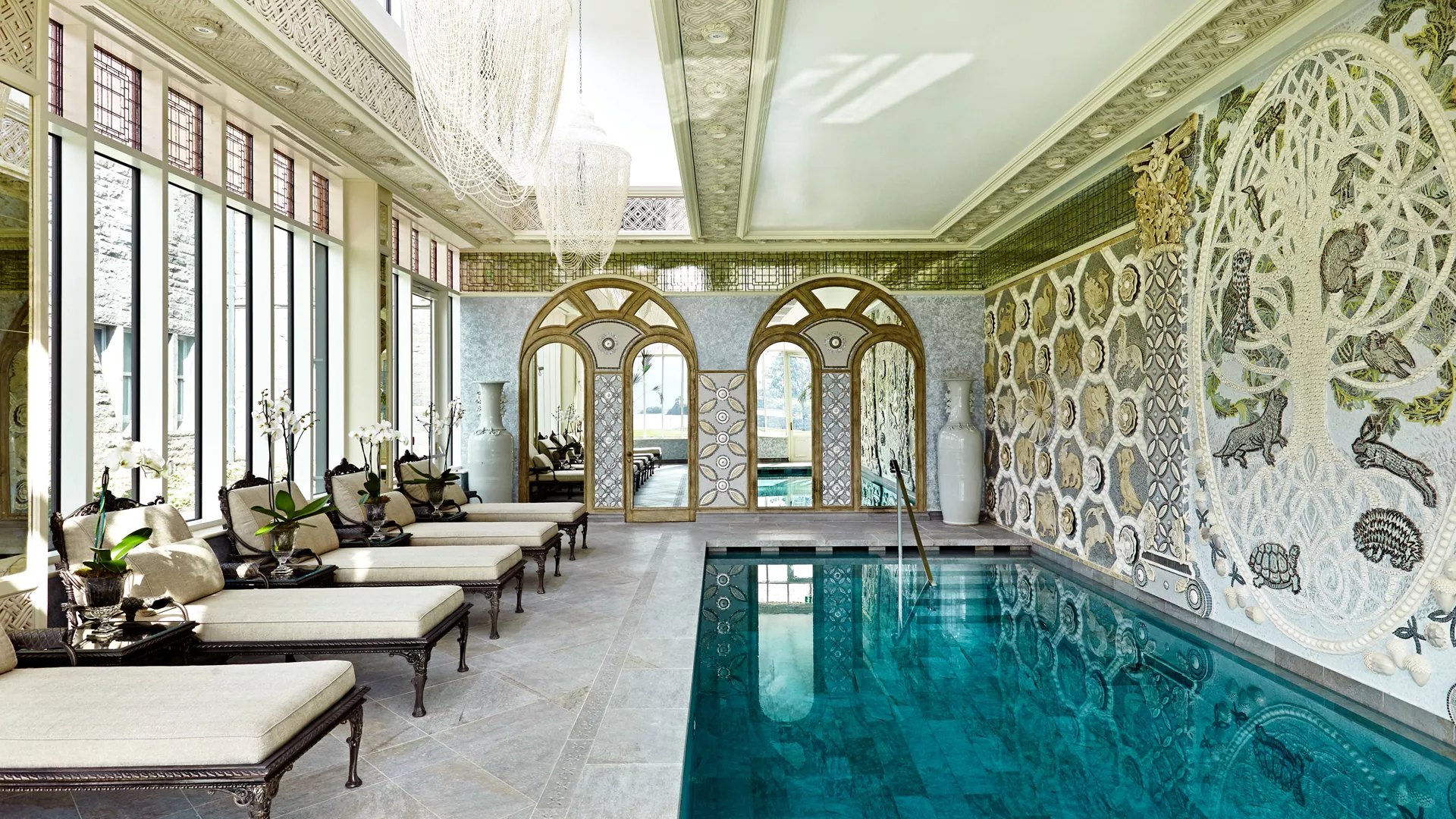 Enjoy many activities on site: horse riding, ball-trap and archery, tennis, golf, fishing or cycling, you will not be bored at the Ashford Castle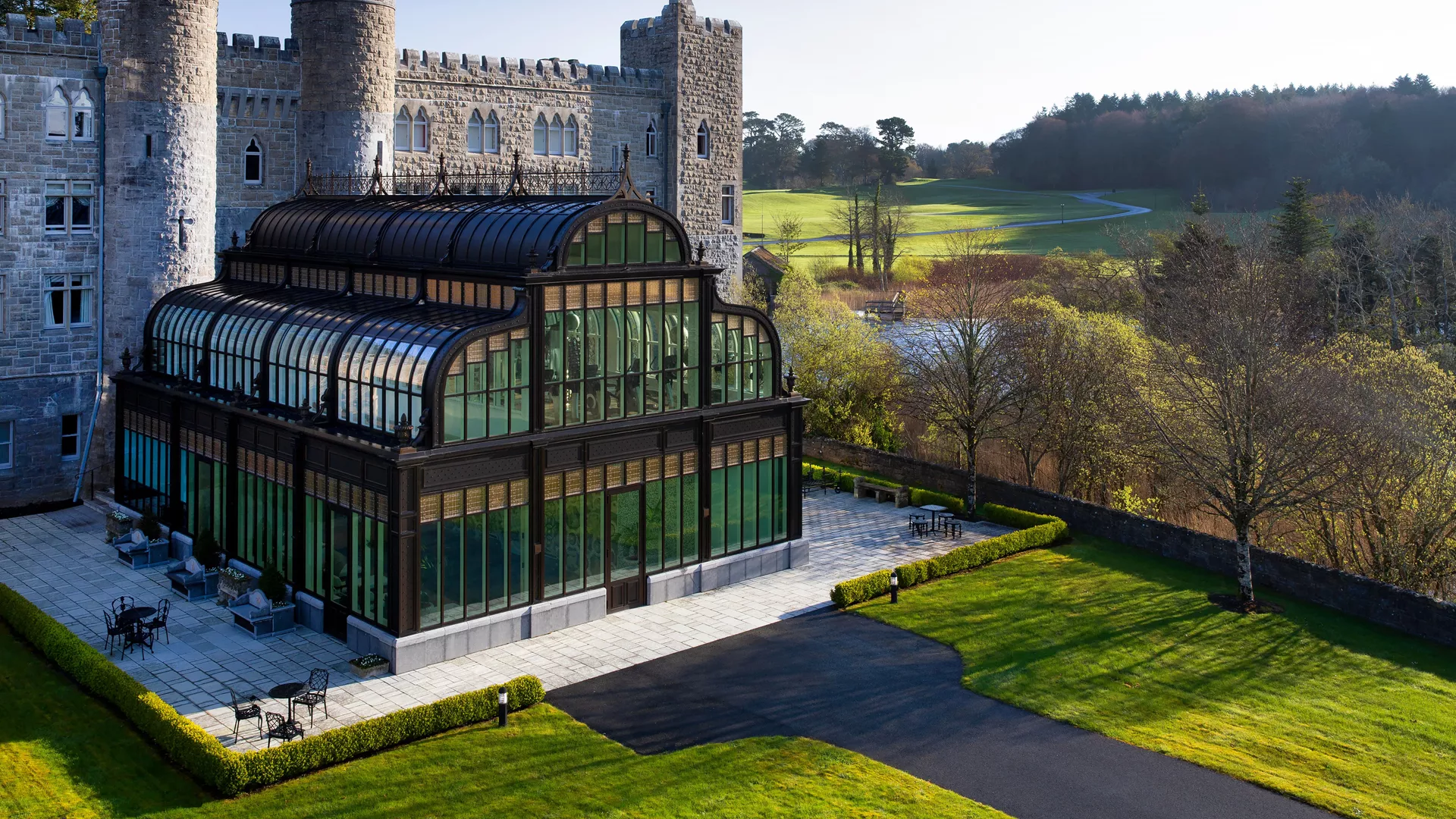 Réservation ( Hotel / Itineraire ) EN