Description
The 5-star Alila Fort Bishangarh Hotel is located in the small village of Bishangarh and is easily accessible from Jaipur or Delhi. Built in a former royal fort, this hotel evolves in a building with a strong history and will offer you a sublime view on nature and the surrounding mountains.
Stay in one of the 59 stately rooms and suites that make up the hotel. Decorated in a contemporary way but still respecting the historical monument and its architecture, these rooms are comfortable, luxurious and bright. These suites all have huge bay windows that will allow you to admire the incredible view all day long, and if you want even more, the presidential suite will offer you a panoramic terrace!
To keep you busy during your stay, you will have access to a wellness area offering treatments, massages and other rituals, but you will also have access to a sublime swimming pool and a fully equipped gym for your daily workouts.
After so much effort, do not hesitate to come and take strength in one of the restaurants or bars of the hotel. On the menu, Mediterranean cuisine, Indian tapas, traditional recipes, local tea and coffees, you will surely find something to delight your taste buds…
Enjoy a relaxing stay in the heart of nature at the Alila Fort Bishangarh Hotel.
A sublime view on the surrounding nature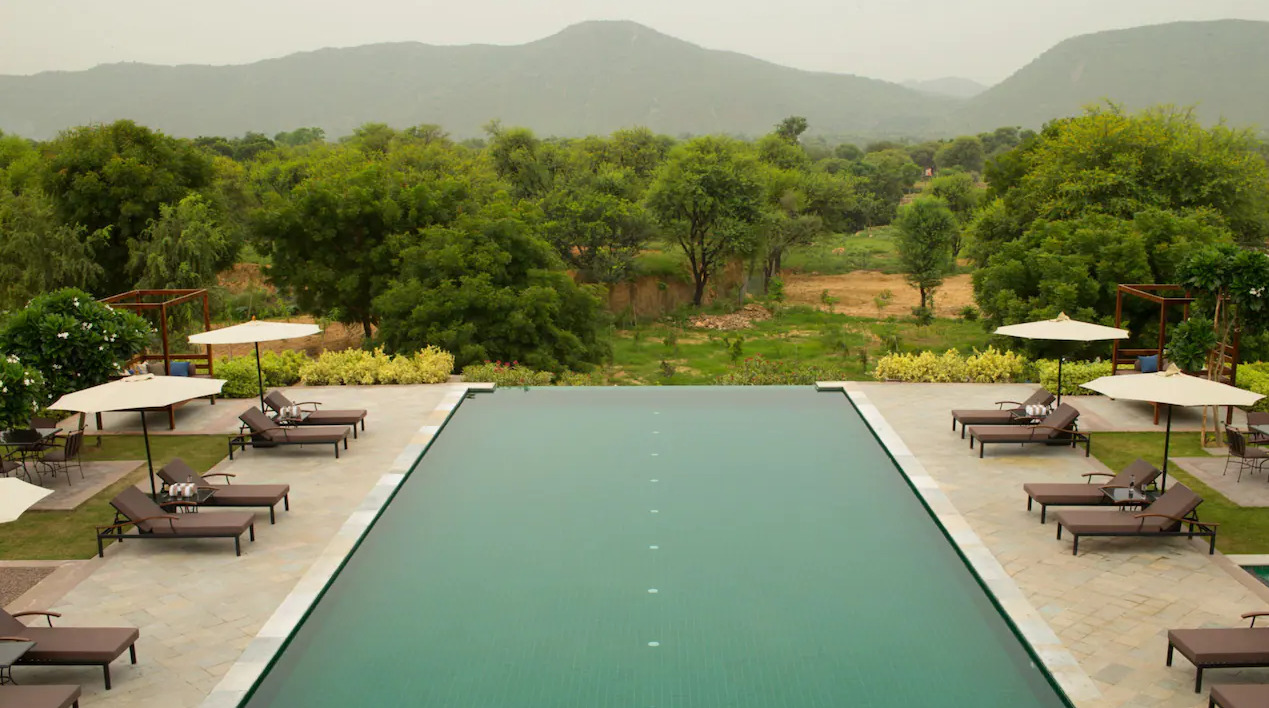 Enjoy a spa, a swimming pool and a fitness room to relax and continue your daily workouts: an incomparable luxury...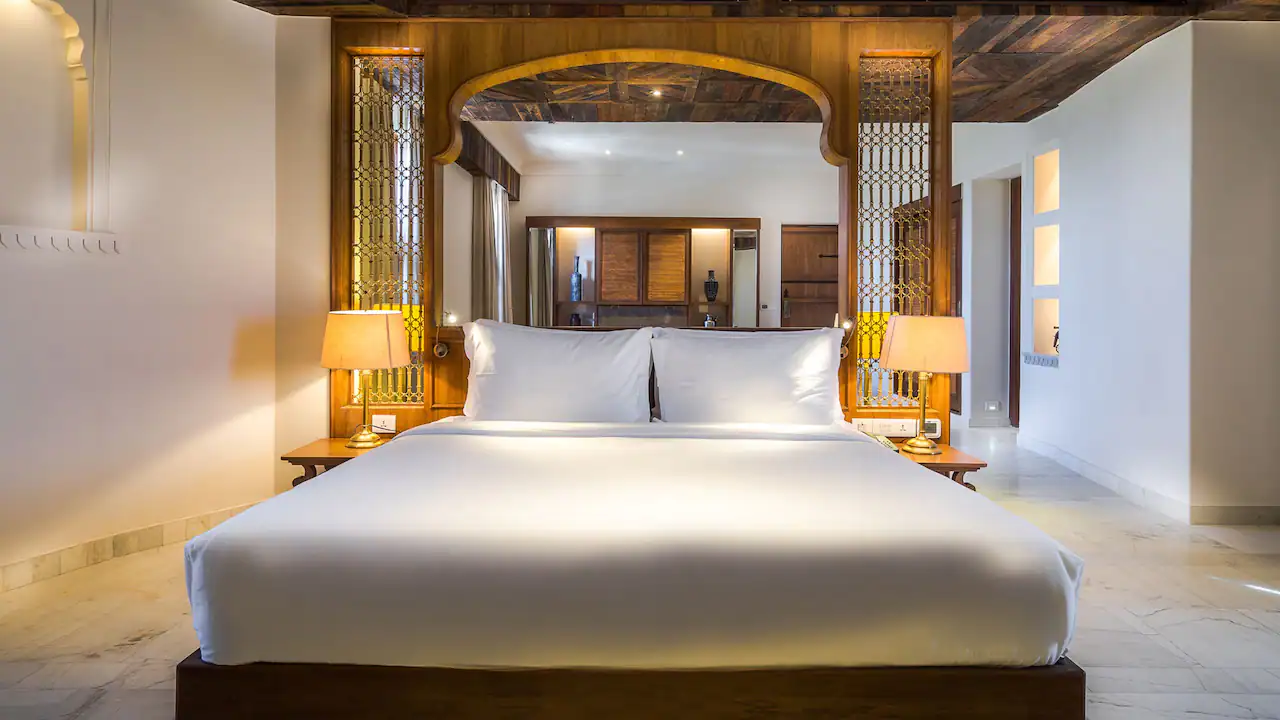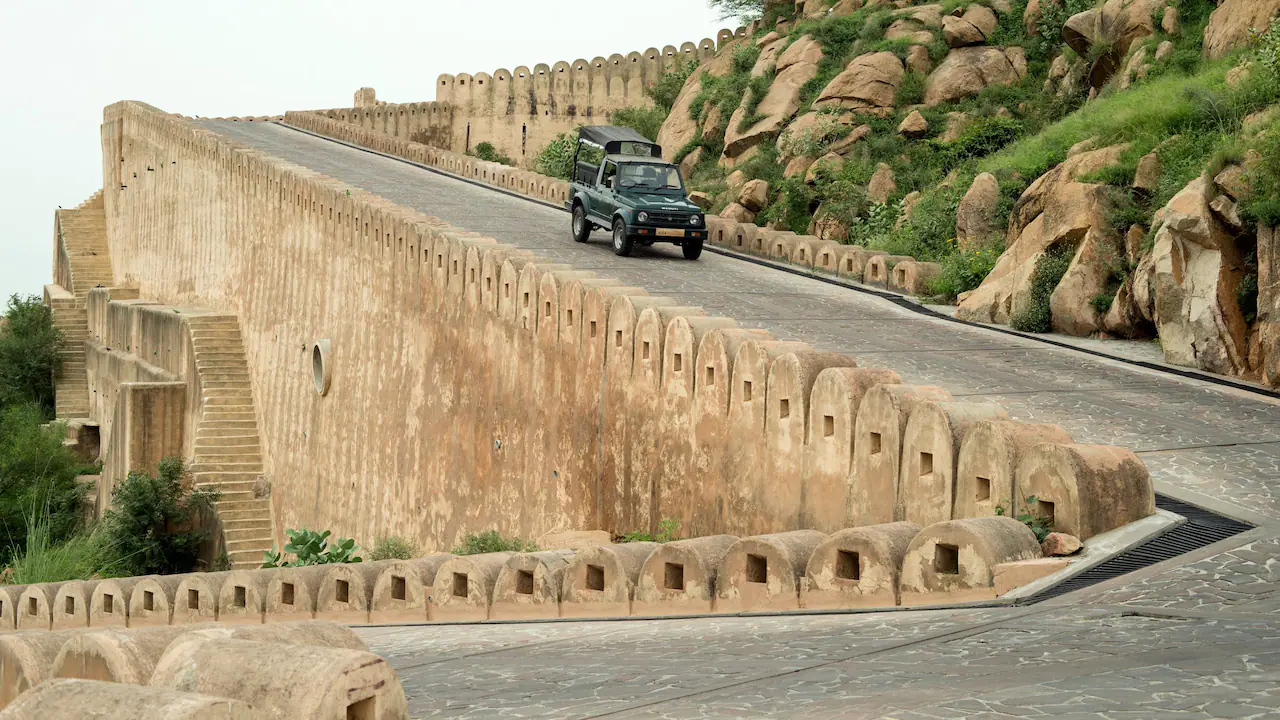 Réservation ( Hotel / Itineraire ) EN