Biarritz is an ideal destination for a holiday between the sea and the mountains, close to Spain. In the heart of the Basque Country, this seaside resort is a little nugget of the Atlantic Coast that immerses you in a warm and friendly atmosphere.
The town of Biarritz combines modernity with a sense of tradition, making it easy to find your place and enjoy your leisure time. You will discover the Virgin Rock, the emblem of the city, a natural curiosity in the shape of a long ship's hull overhung by a statue of the Virgin. From this rock you can see the whole coastline.
As the European capital of surfing, this seaside resort will give you the opportunity to admire both enthusiasts and amateurs on the beach of the Côte des Basques. Biarritz is 7 kilometres of fine sandy beach, but also a rich cultural heritage. You can visit many museums such as the chocolate museum, the sea museum or the historical museum of the city. You can also discover the Chapelle Impériale, the Art Deco casino located on the Grand Plage, and taste the mythical sweets of the Miremont pastry shop.
Discover the most beautiful charming hotels with views in Biarritz and the Basque Country.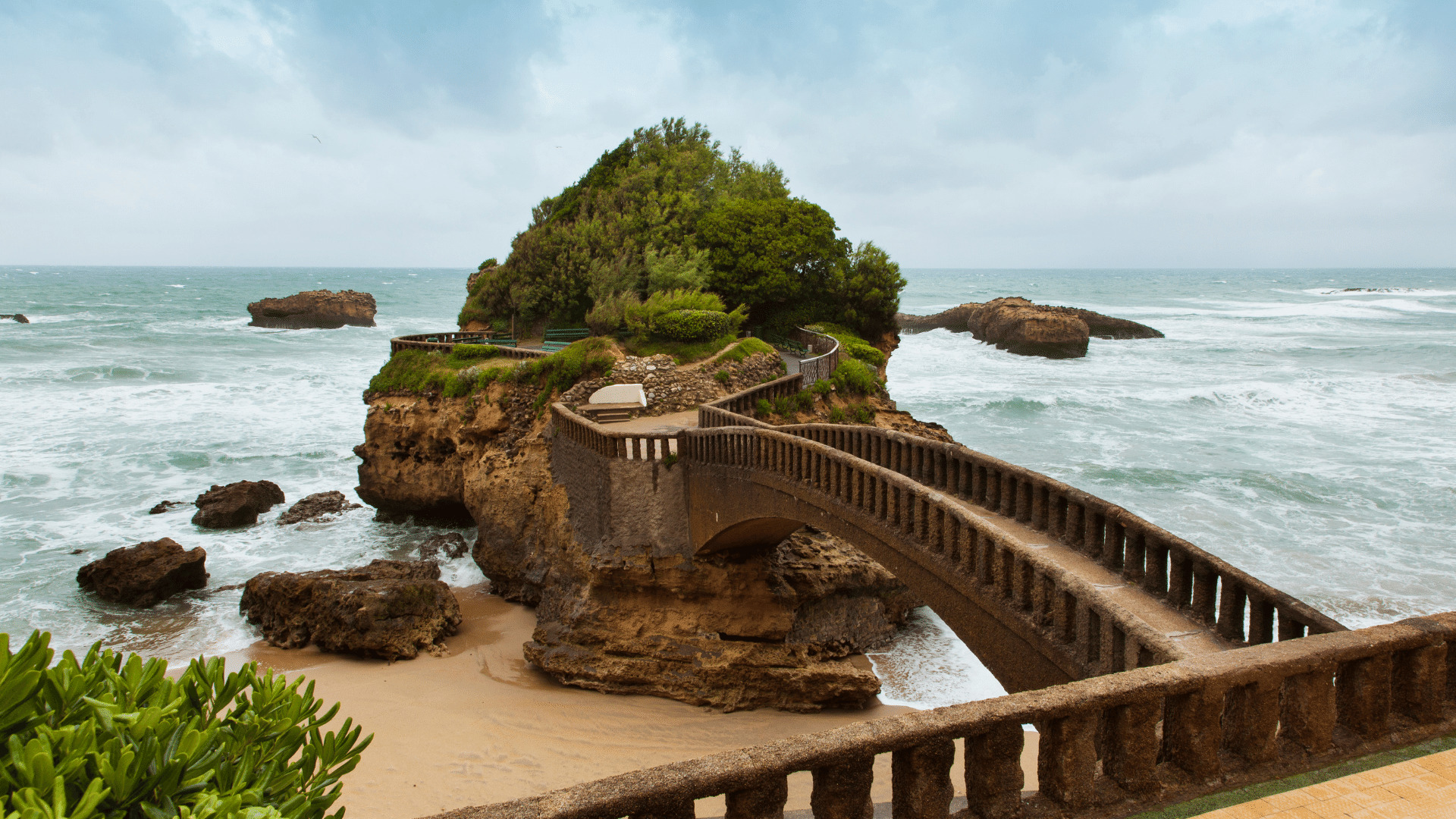 Hotels in Biarritz and the Pays Basque