Description
The BAYA Hotel & Spa, a 3-star establishment, welcomes you to the heart of the Landes in CapBreton, a seaside resort known for its soothing beaches but also for its success with surfers. The hotel offers you an incomparable view of the Atlantic Ocean.
The hotel offers rooms and suites with design and modern decoration but also very colourful. The colour comes in part from the large windows giving the rooms a turquoise colour. These rooms and suites mix materials such as wood or stone which gives the rooms a "between land and sea" effect.
Chef Nicolas Mayeux will be happy to welcome you to his bistronomic restaurant offering an extraordinary sunset and offering you local and "homemade" cuisine. If you need more relaxation, the hotel's wellness area will welcome you with traditional Thai techniques. You will also have at your disposal a sauna and a fitness area. The BAYA hotel and Spa therefore offers one of the most beautiful views of the Atlantic Ocean, from its restaurant but also from the rooms where you will be able to admire these landscapes as much as you wish.
Location
France
Biarritz & Pays Basque
Capbreton
Les Landes
A panoramic view of the Atlantic Ocean directly from your room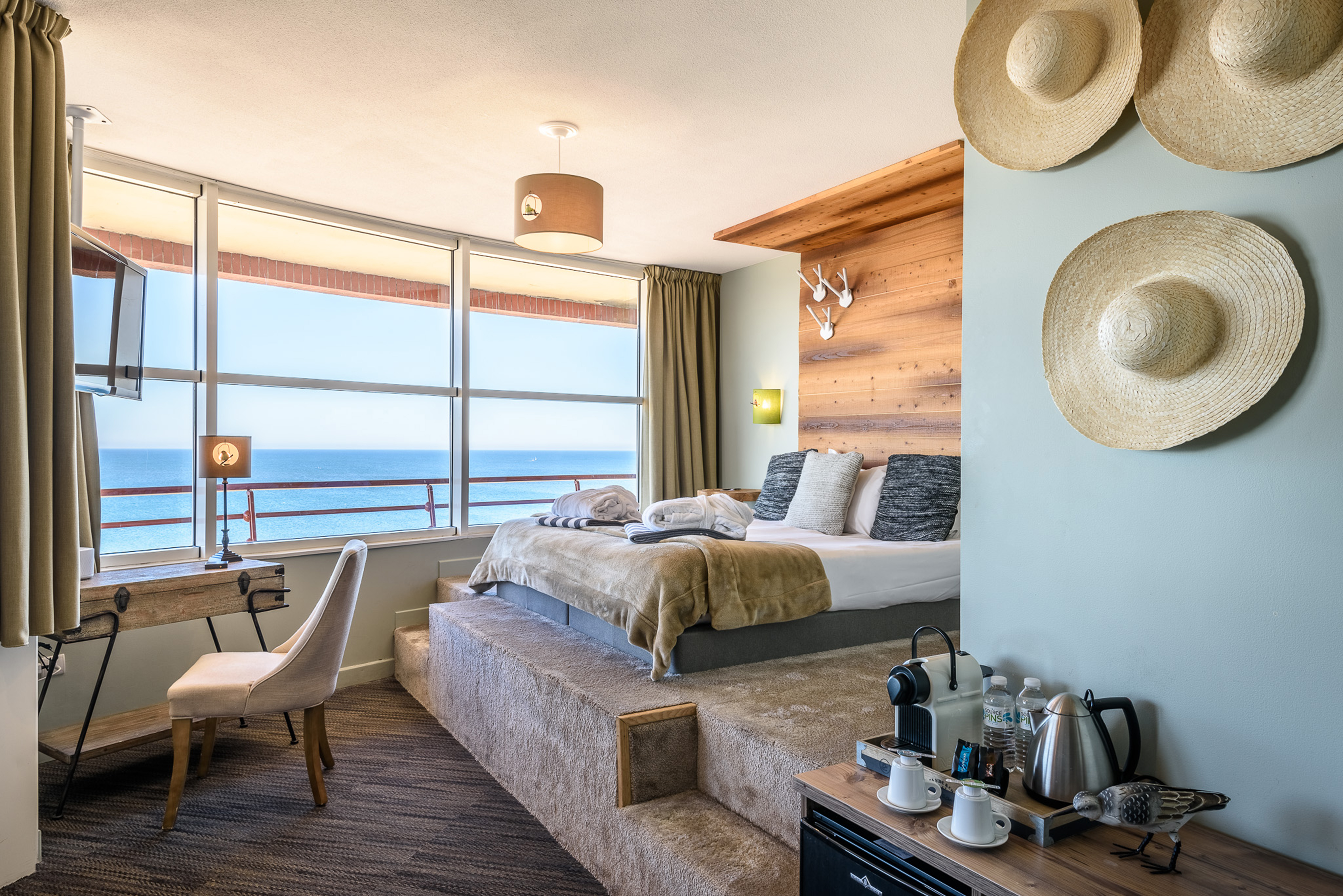 Enjoy rooms combining wood or stone and enjoy large sea view windows, all giving a real "land and sea" effect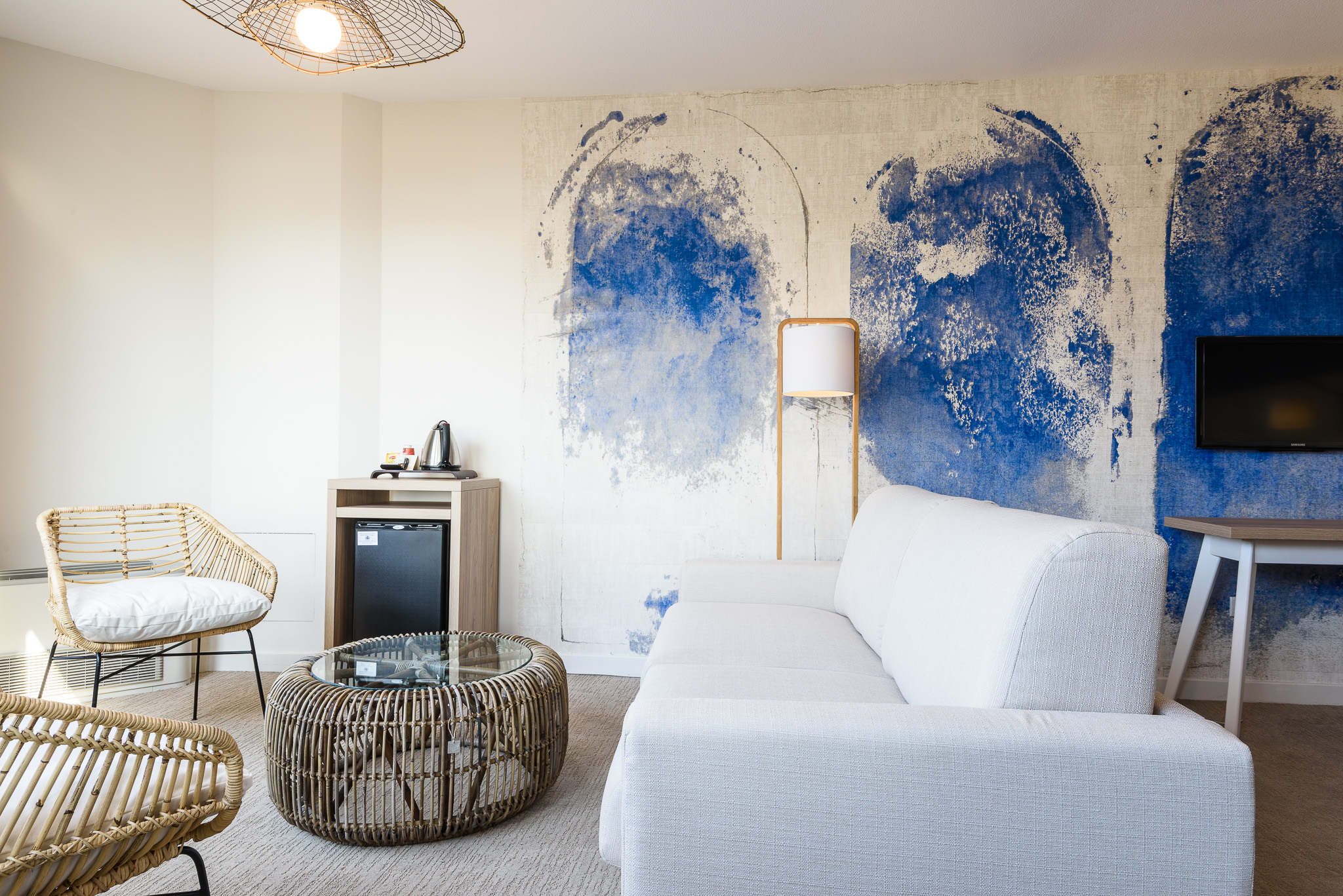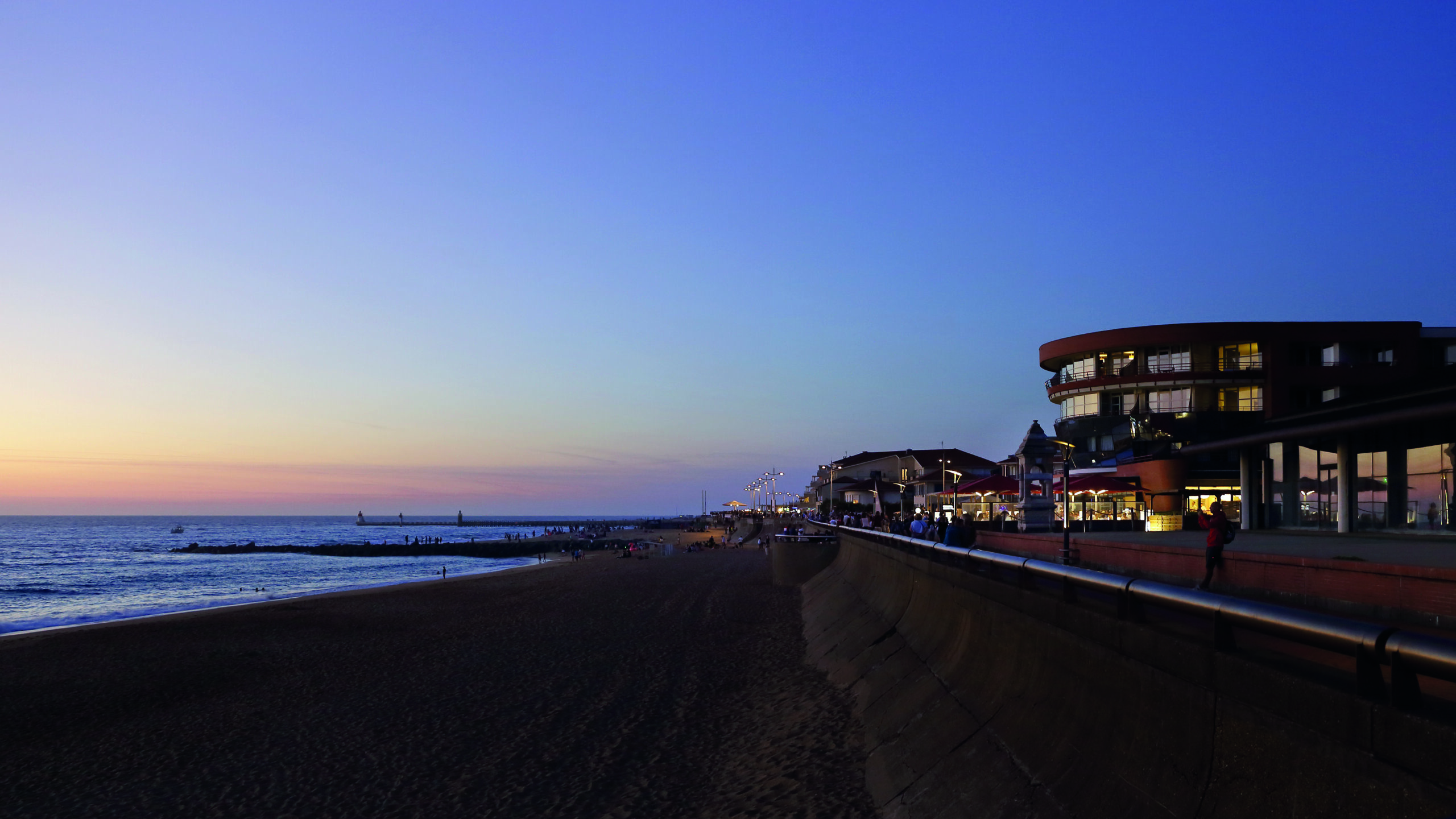 Réservation ( Hotel / Itineraire ) EN