Description
The Wickaninnish Inn is a luxury hotel located in Tofino, British Columbia, on the west coast of Canada. This iconic establishment is nestled on Chesterman Beach, offering breathtaking views of the Pacific Ocean and the wild landscapes of the region.
The hotel features elegant rooms and suites, tastefully designed and equipped with all modern comforts. The accommodations provide a warm and inviting atmosphere, with panoramic views of the ocean or the surrounding forest. The interiors are decorated with natural materials to create a rustic and luxurious ambiance.
The Wickaninnish Inn is renowned for its exceptional service and attention to detail. The attentive staff is there to cater to every guest's needs and provide a memorable stay experience. The hotel offers a range of facilities and services, including a spa, indoor pool, fitness center, tennis courts, water activities, and much more.
Dining at the Wickaninnish Inn is an exceptional culinary experience. The hotel's restaurants offer dishes prepared with fresh and local ingredients, showcasing the flavors of the region. Guests can enjoy delicious meals while admiring the magnificent views of the ocean.
Location
North America
Canada
Tofino
A breathtaking view of the Pacific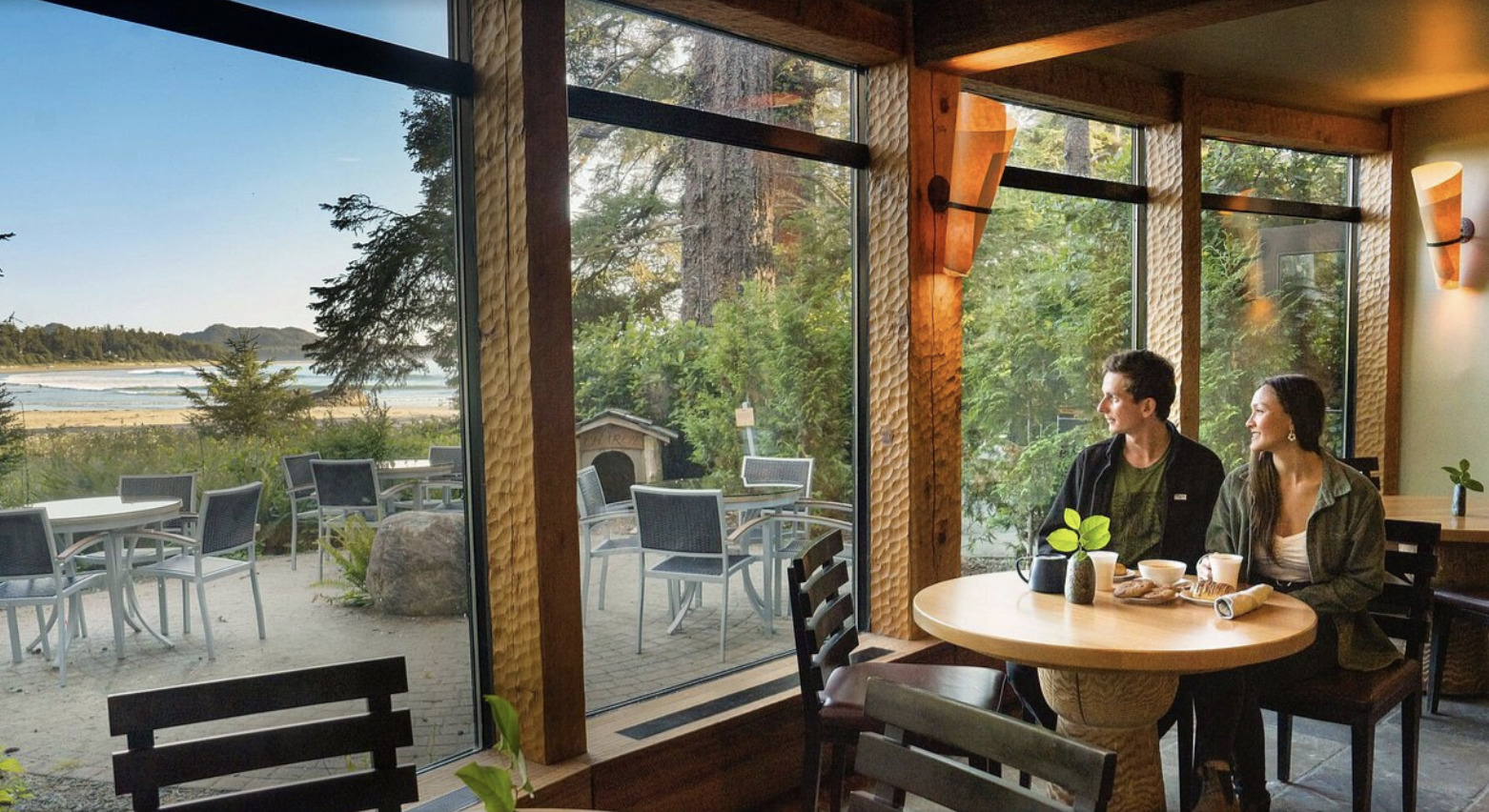 The Tofino region is filled with outdoor activity possibilities
Guests of the Wickaninnish Inn can enjoy the surrounding natural beauty by hiking along coastal trails, surfing the waves of the Pacific Ocean, kayaking in the bays and estuaries, whale watching, and exploring the nearby islands.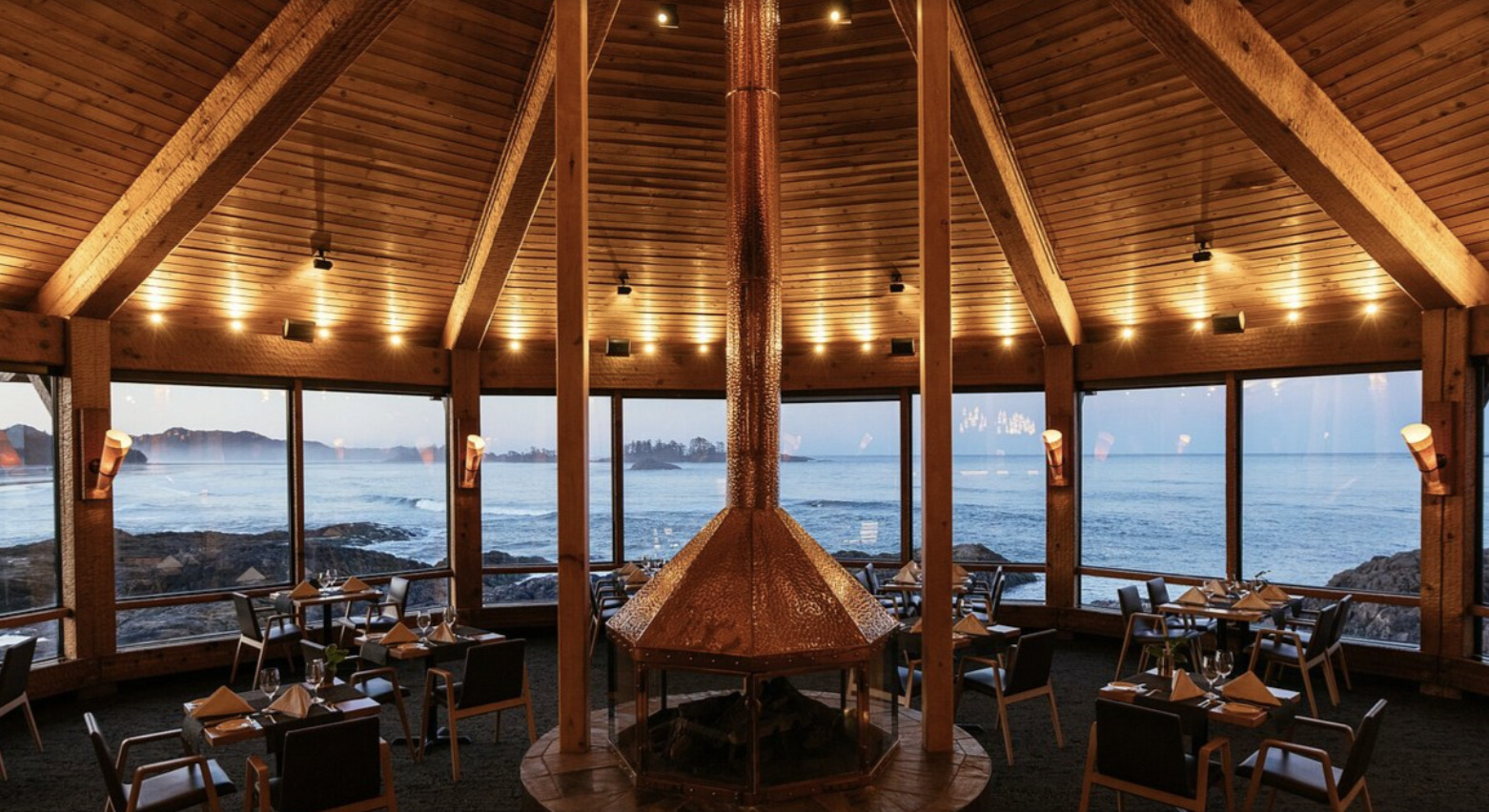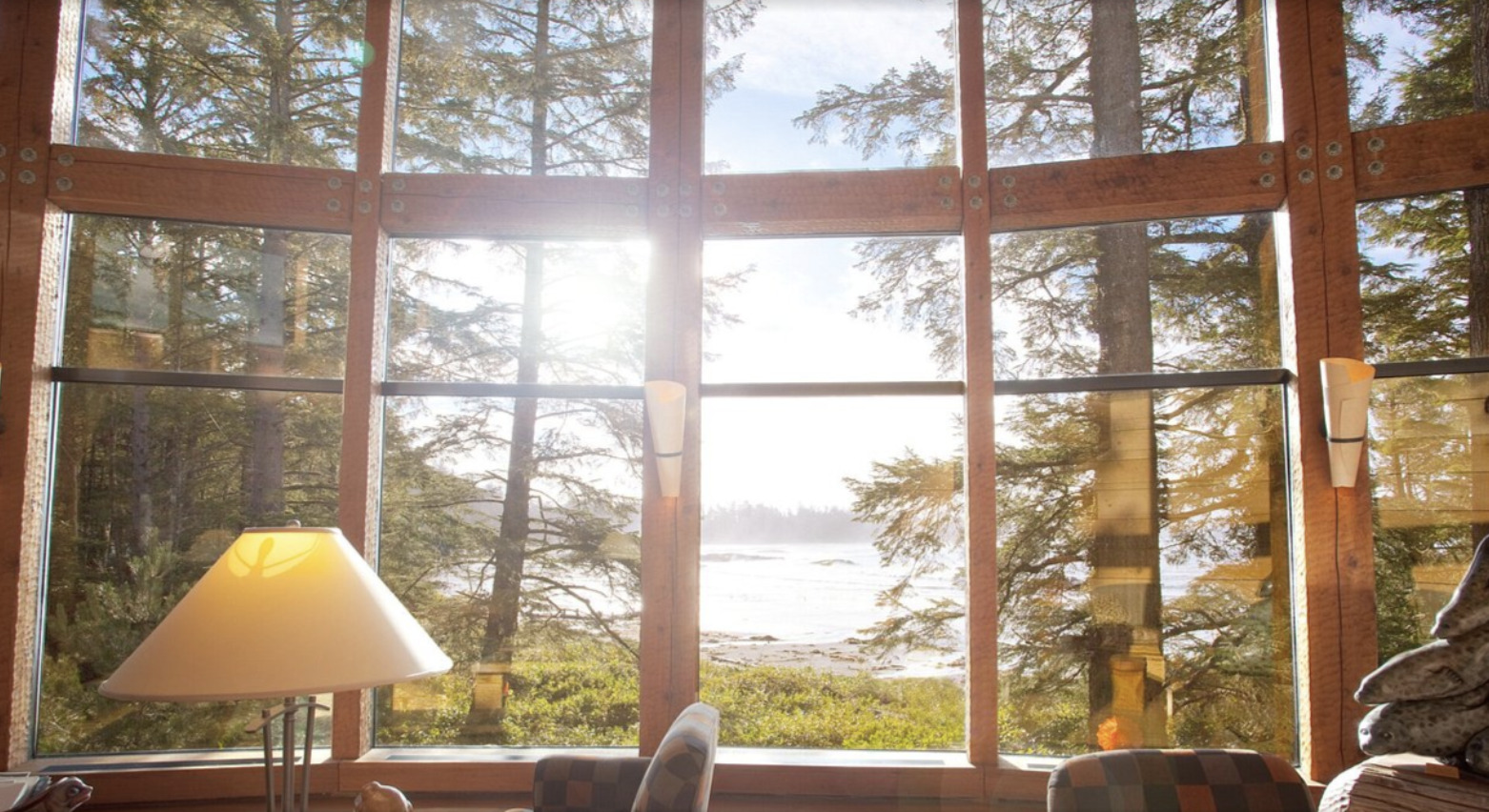 Réservation ( Hotel / Itineraire ) EN