Mandapa, a Ritz-Carlton Reserve
Description
The luxurious Mandapa Hotel,a Ritz-Carlton Reserve is located in Bali near the Ayung River in Indonesia and is a true sanctuary: the perfect place to stay if you are looking for serenity and luxury. Offering a magnificent view on the green nature that surrounds the hotel but also on the river Ayung, you can only spend a pleasant stay in this hotel.
Mandapa, a Ritz-Carlton Reserve offers sumptuous, luxurious and fully equipped suites and villas. Decorated in a traditional Balinese style, these accommodations will bring you, by their location in the middle of nature, the calm that you have come to seek. The suites offer a magnificent view on the hotel's surroundings, which you can fully enjoy thanks to the many balconies. The villas each have a private pool and a garden that will give you a view on the river or the rainforest.
For more relaxation, head to the hotel's wellness area, which will provide you with treatments and massages, a sublime outdoor swimming pool with incredible views, yoga and meditation sessions and a fully equipped fitness centre: Nothing better to relax completely.
For a good meal at any time of the day, the Mandapa offers many restaurants on its estate: European cuisine by the river at Kubu, refined dishes on the Sawah terrace, tea in the afternoon, a colourful cocktail or a light snack by the pool, this renowned hotel offers a range of flavors to taste absolutely !
Finally, if you really liked this establishment, you can rent some spaces for your private and professional events: a prestigious place to receive your loved ones or collaborators !
An incredible view on the green nature and the river Ayung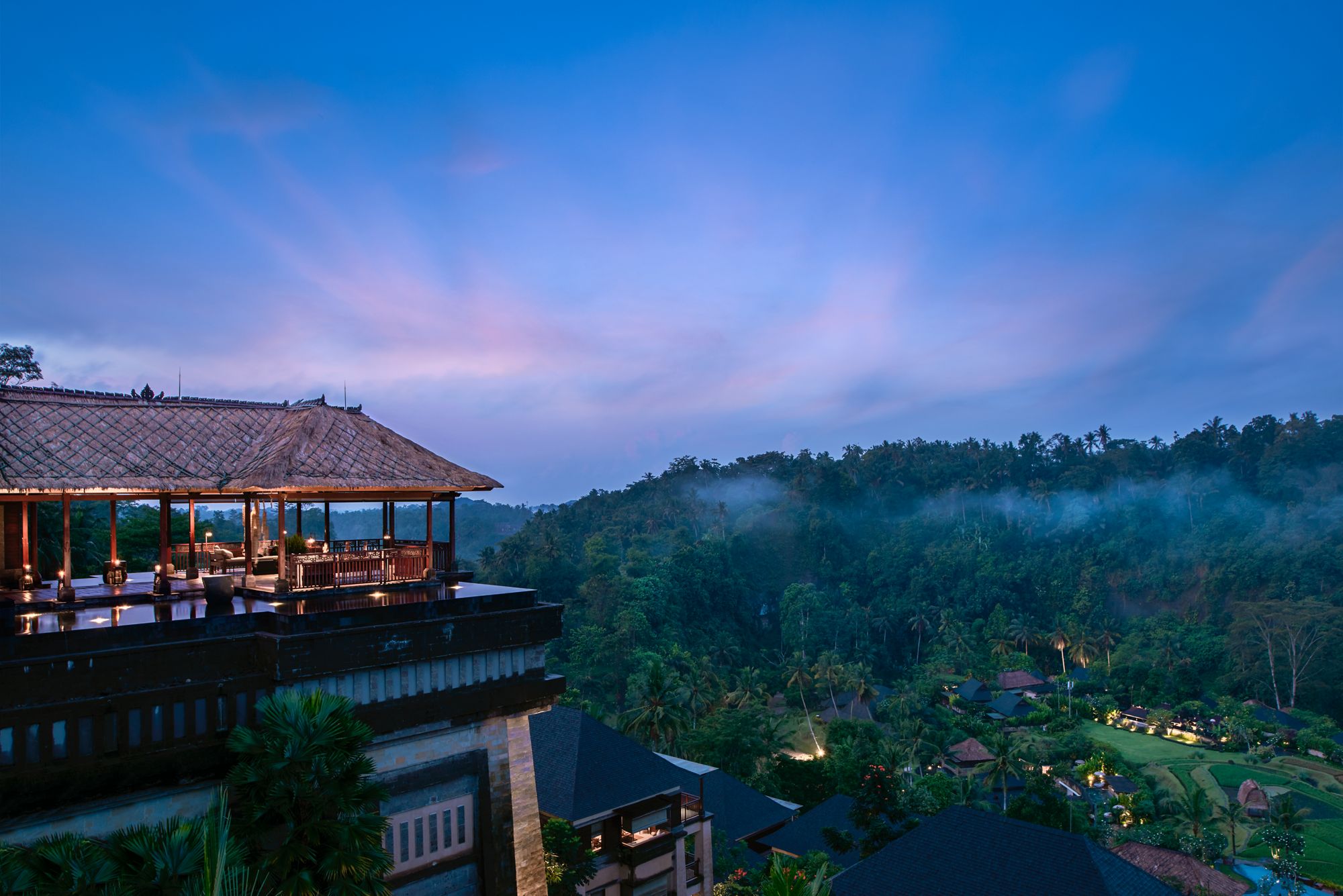 Enjoy a wellness area combining sublime outdoor swimming pool, treatments, massages, yoga and meditation sessions as well as a fully equipped fitness room that will be very useful if you want to continue your daily workouts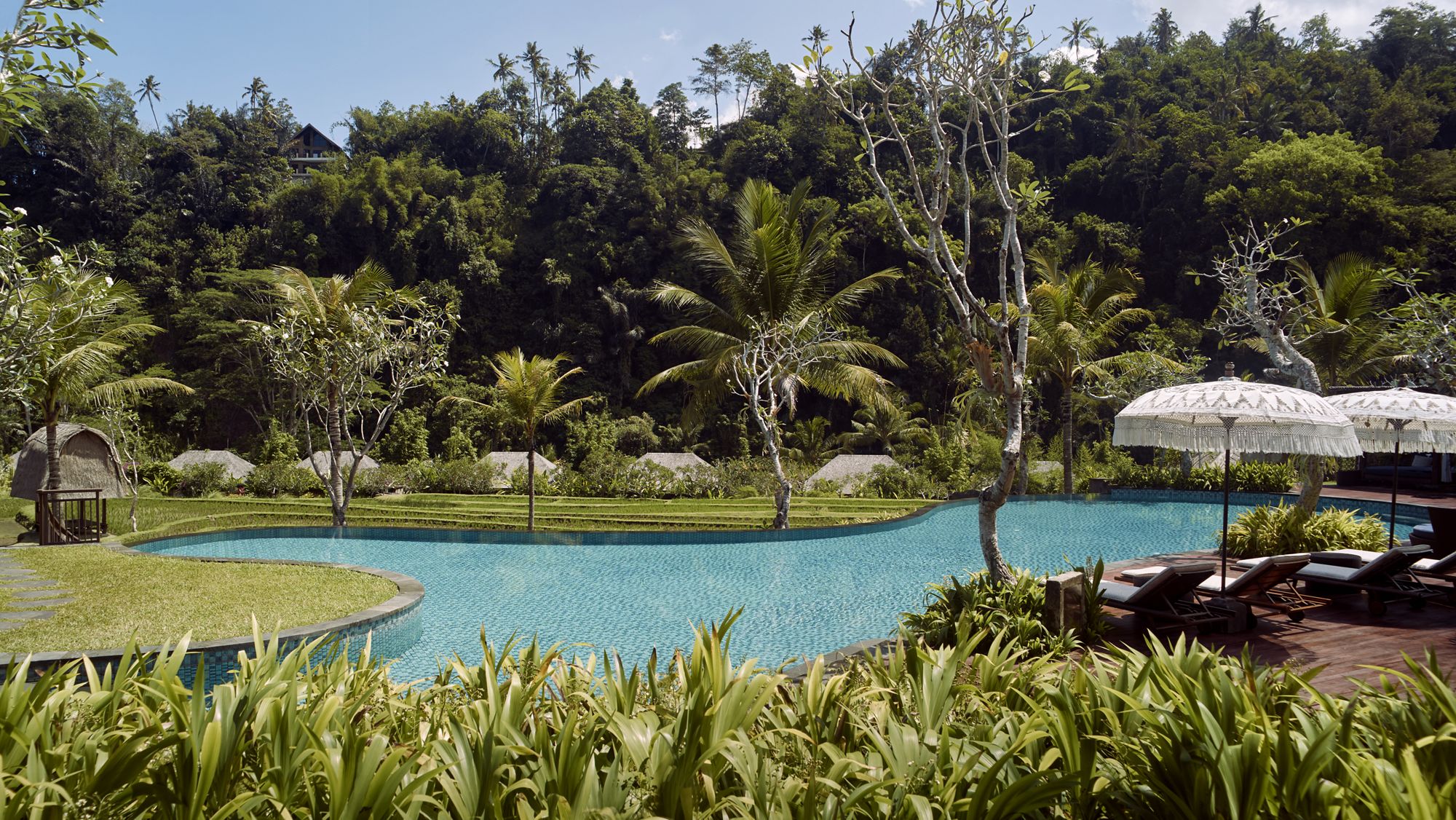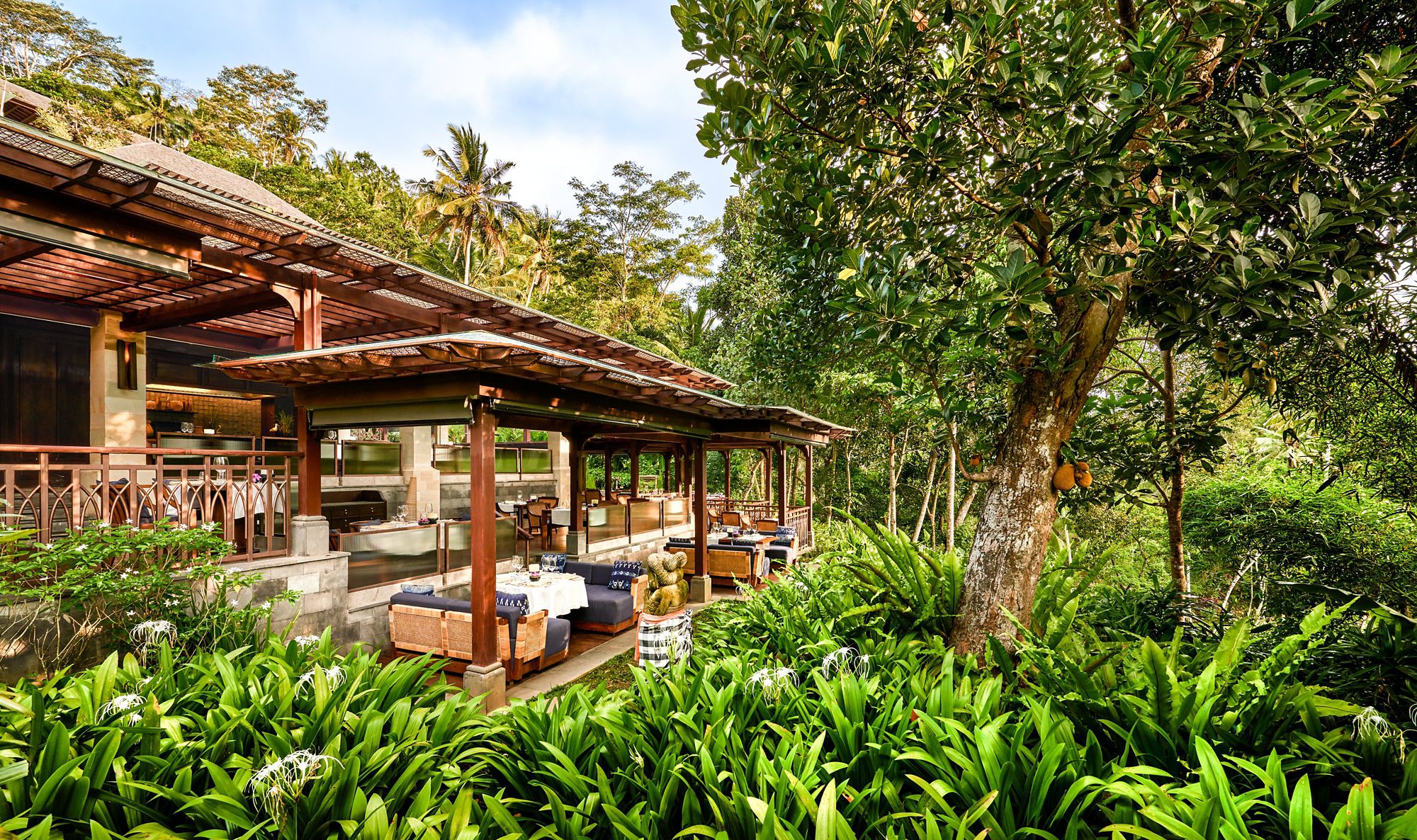 Réservation ( Hotel / Itineraire ) EN