Description
Lions Bluff Lodge is a luxury safari lodge located in Tsavo West National Park, Kenya. It is perched on a hill overlooking the vast plains of Tsavo, offering breathtaking views of Mount Kilimanjaro, the Taita Hills, and the Sagala Hills.
The lodge is renowned for its unique and environmentally friendly design, blending seamlessly with its natural surroundings. It offers comfortable and spacious accommodations, including thatched-roof bandas (traditional African huts) and tented camps. Each room is well-appointed and provides modern amenities while preserving an authentic safari experience.
One of the highlights of Lions Bluff Lodge is its incredible wildlife viewing opportunities. Tsavo West National Park is home to a diverse range of animals. Guests can enjoy game drives and guided walks, allowing them to explore the park and observe wildlife up close.
In addition to wildlife experiences, Lions Bluff Lodge also offers cultural visits to the neighboring villages of Taita, where guests can learn about the local traditions, customs, and way of life. The lodge supports the local community through various initiatives, including education, healthcare, and conservation efforts.
A view of Mount Kilimanjaro and the surrounding hills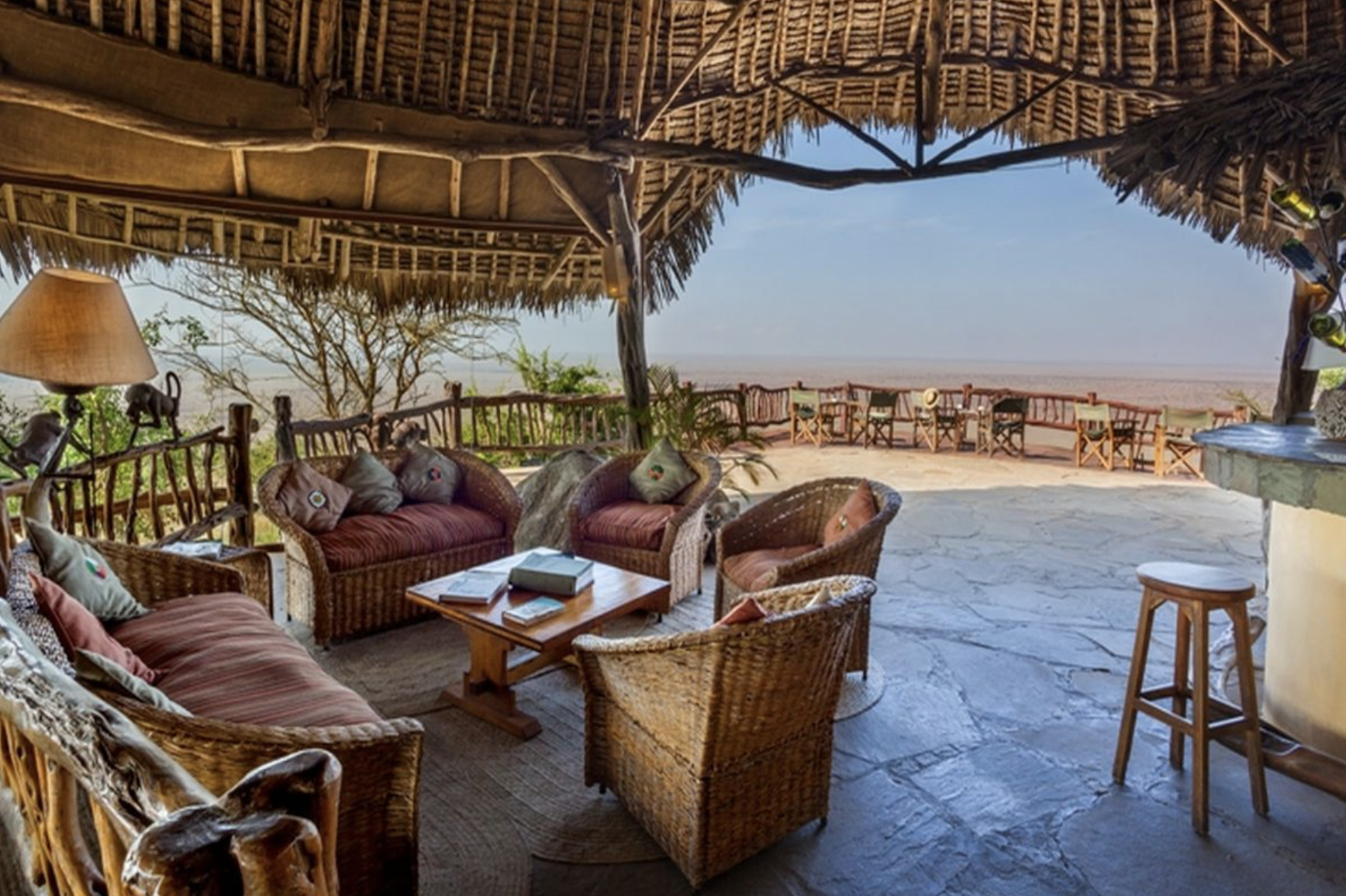 It is a luxurious and immersive safari experience, combining comfortable accommodations, breathtaking views, wildlife encounters, and cultural interactions.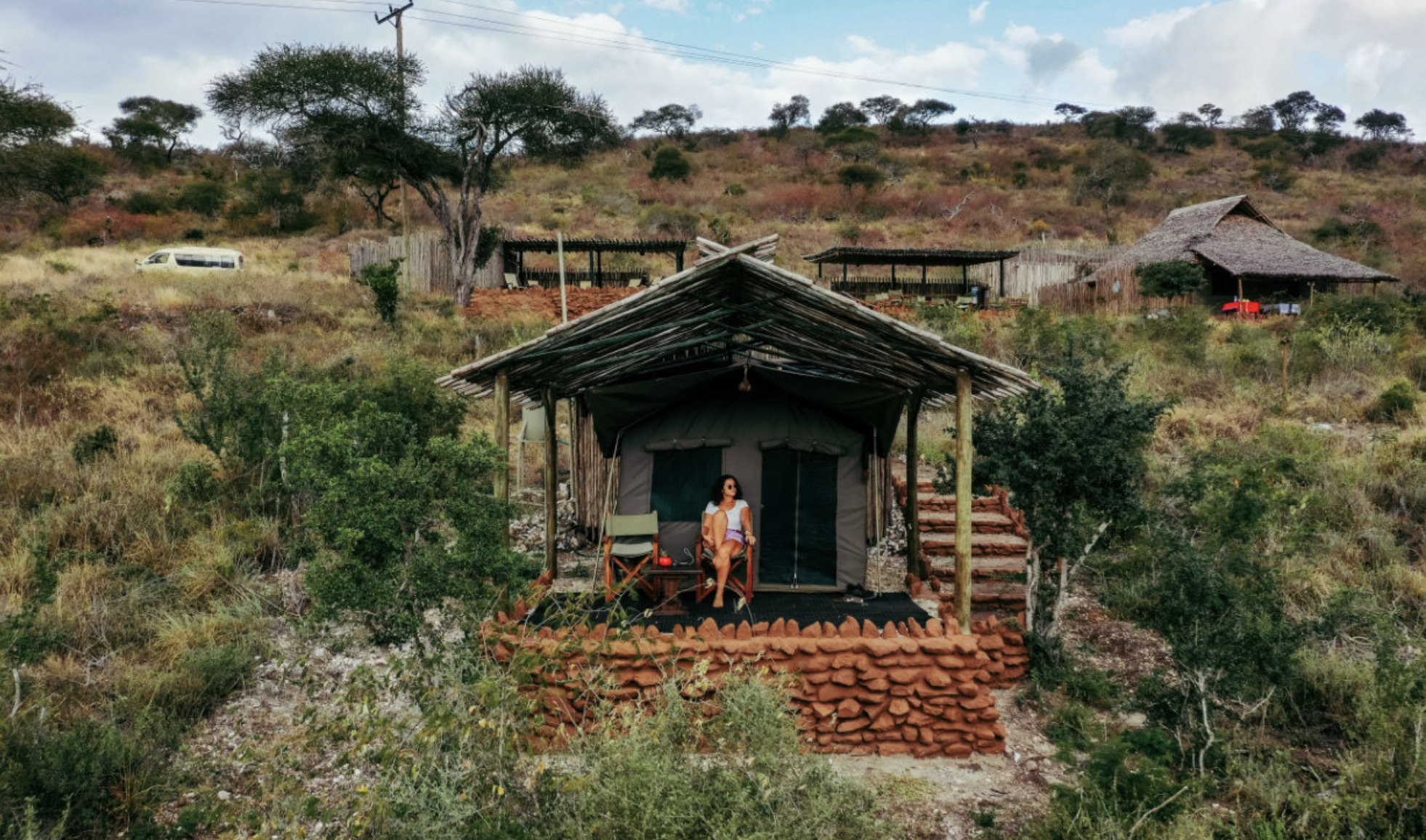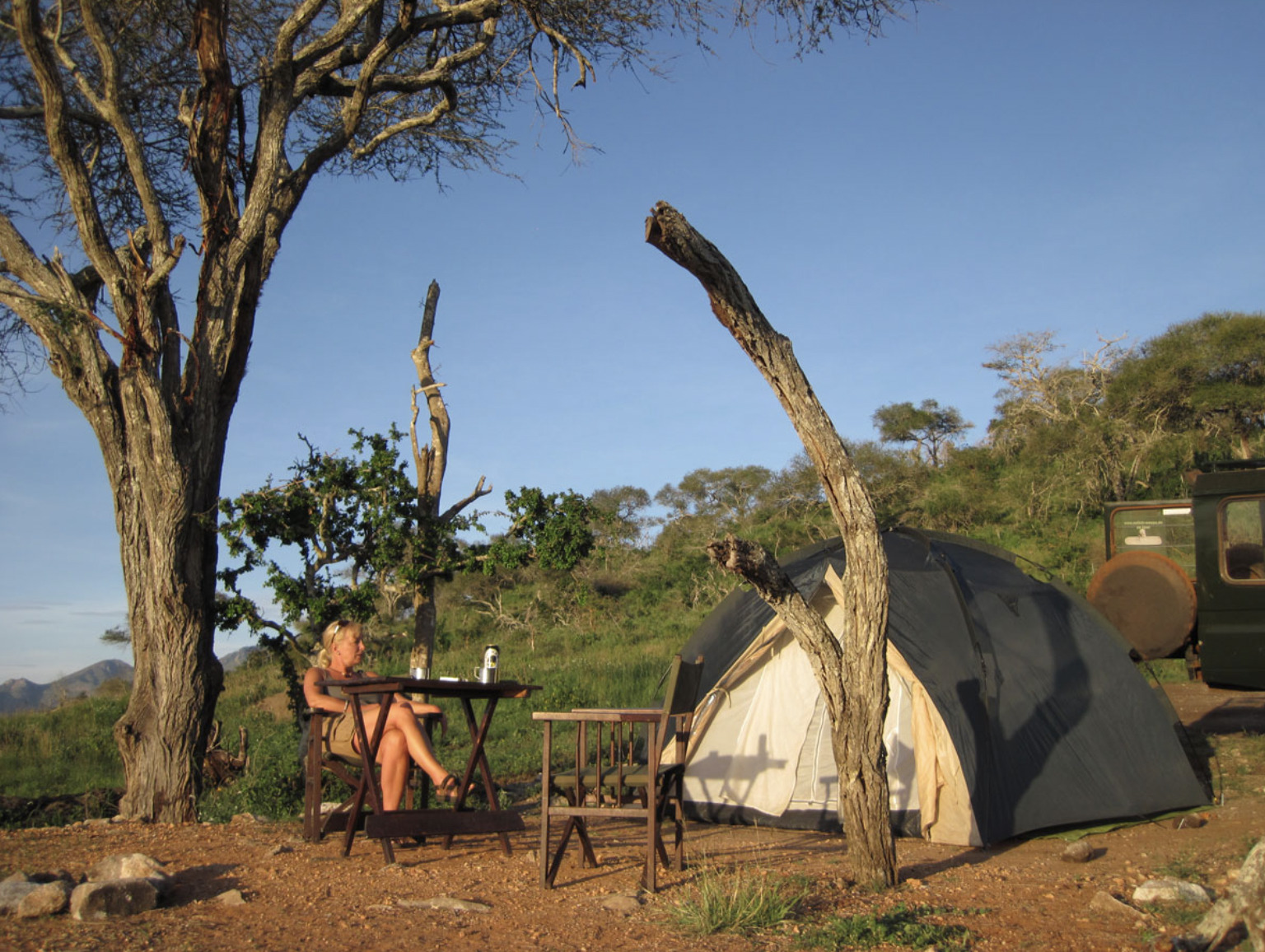 Réservation ( Hotel / Itineraire ) EN