Description
The Argos in Cappadocia, a 5-star hotel, is located in Turkey and more precisely in the region of Cappadocia, known for its semi-arid appearance, its fairy chimneys and its sublime sunrises littered with hot air balloons… This hotel with an exceptional panorama will offer you a setting and a sublime view to admire without moderation!
This hotel offers many rooms and suites each more original than the other. All decorated in a natural and contemporary style with touches of wood and stone but also with many touches of colors referring to the Middle East, you will feel at home in these rooms. They will offer you all the comfort you have come for and even more: private pools and terraces, personal jacuzzis or rooms with the appearance of caves, you will live, here, an unforgettable experience!
To relax a few hours you can enjoy the wellness area of the hotel and its many treatments and massages but also its superb outdoor pool. You will come out relaxed and rested.
Finally, regarding the restaurant, this hotel will offer you a wide range of choices. Typical dishes of the region concocted with local and natural products, new, fresh and revitalizing flavors, wine bottles from all over the world, cocktails prepared at the hotel bar or a room service offering absolutely everything you can imagine. In short, here you will find something to delight your taste buds!
An incredible view on the fairy chimneys of Cappadocia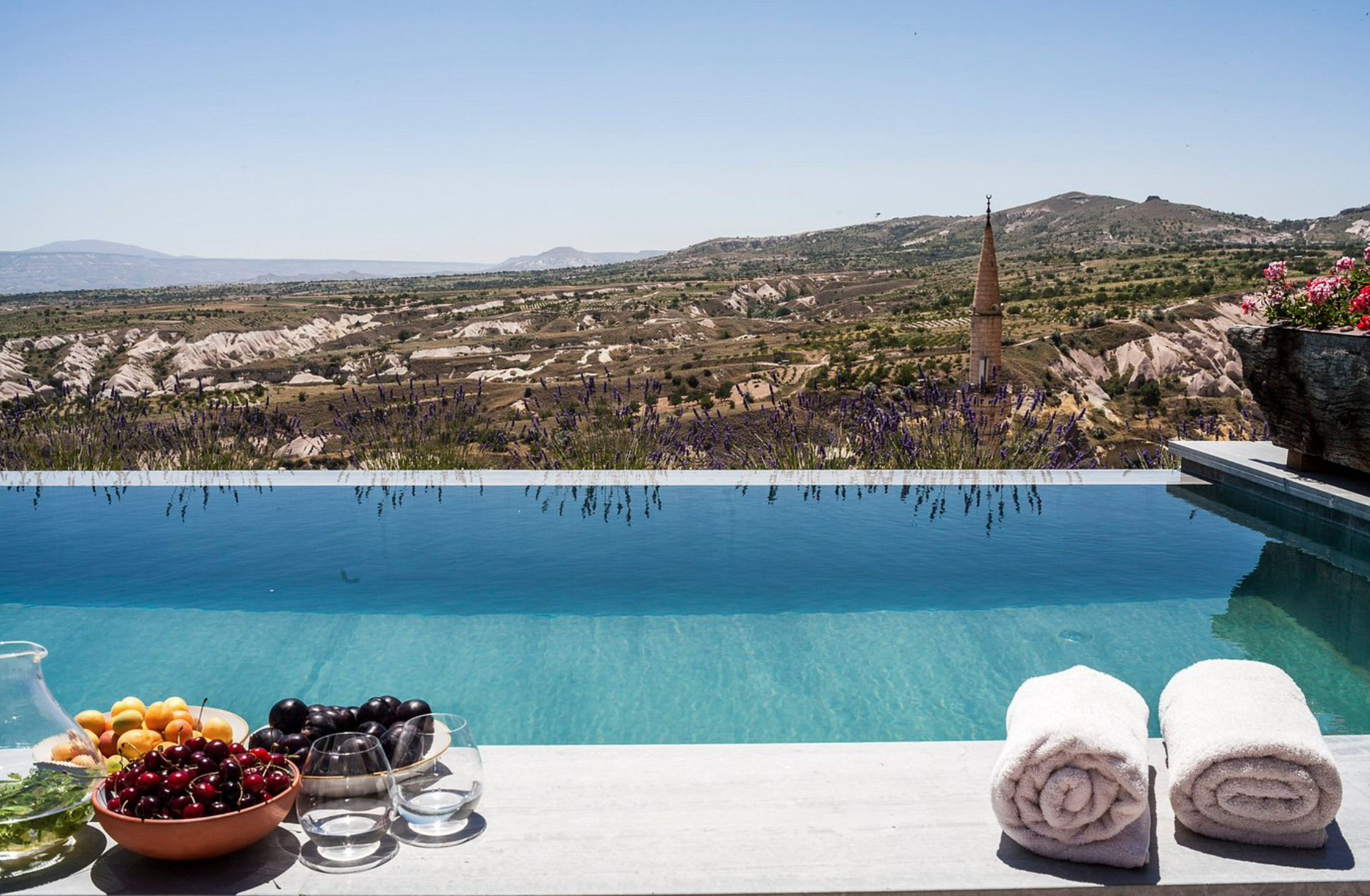 Enjoy a few hours at the hotel's spa, treatments, massages, outdoor pool: you will come out completely relaxed...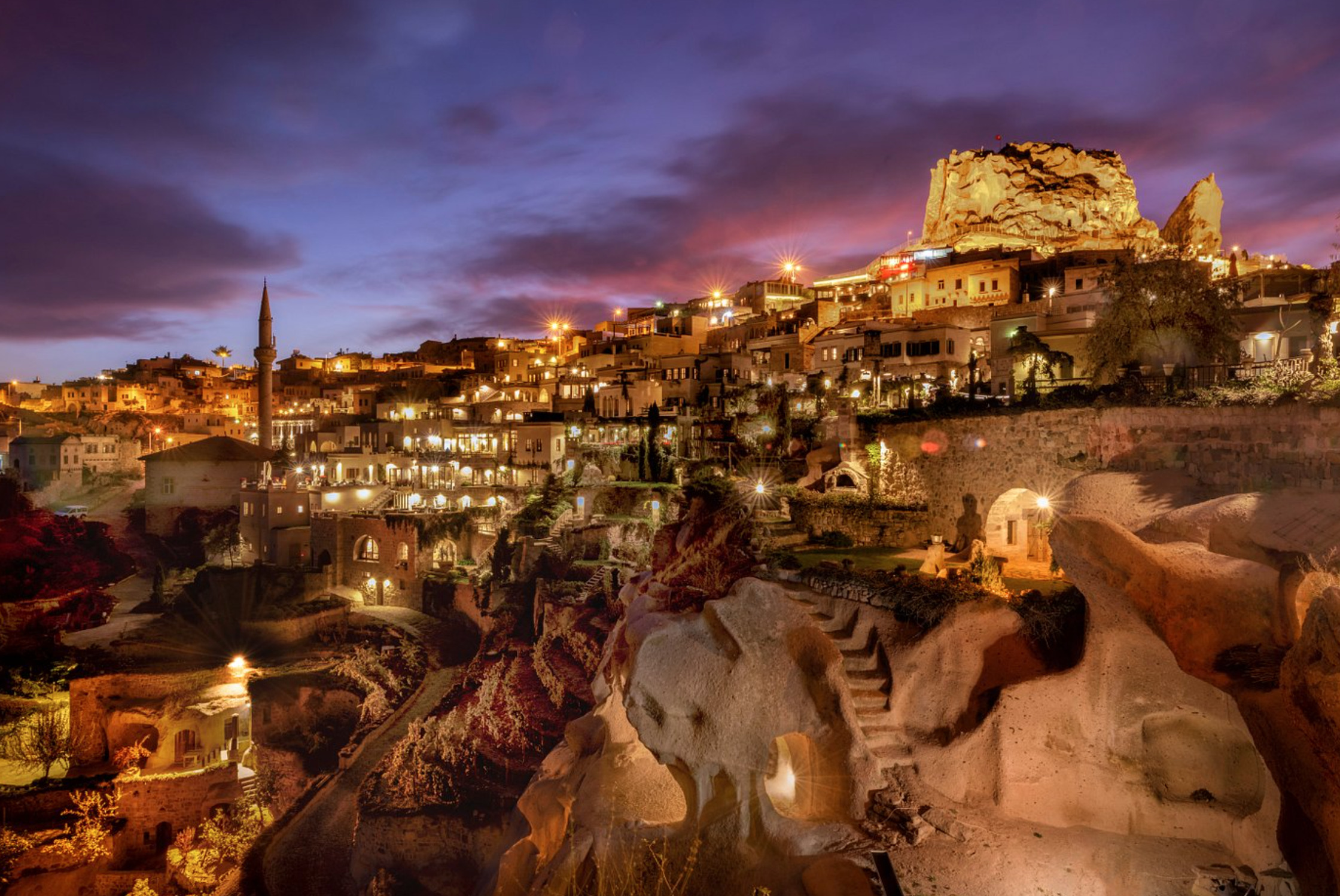 Réservation ( Hotel / Itineraire ) EN