Description
North-west of Phuket, in the heart of the tropical hills, lies the sublime resort of Trisara. Located by the sea, you can admire the turquoise waters surrounding the province of Phuket from this hotel.
This hotel offers numerous villas, suites and residences for up to 16 people. These are luxurious, bright and decorated in a contemporary style but above all, they have sublime private pools overlooking the ocean… You will understand, in these villas, you can only have a pleasant stay !
To relax, Jara Wellness will be delighted to introduce you to its many treatments, massages and other therapies. In this centre dedicated to wellness, you can also spend your time in nature thanks to the many sports and meditation sessions offered there.
In this resort, you will have access to a fully equipped fitness room, as well as numerous cruise possibilities to discover the Thai coast. Take a traditional cooking class, enjoy the private beach and saltwater pool or try the water sports on offer (kayaking, diving, windsurfing, paddleboarding).
After a beautiful sunny day, enjoy a delicious meal at this resort. Whether at PRU for simple and local flavors or at Seafood for seafood meals concocted with love… For a little more privacy, you can enjoy meals delivered to your room but also barbecues directly prepared at home by a chef !
Stay in a stunning villa in the Trisara resort and enjoy a stay right on the water.
A magnificent view on the turquoise waters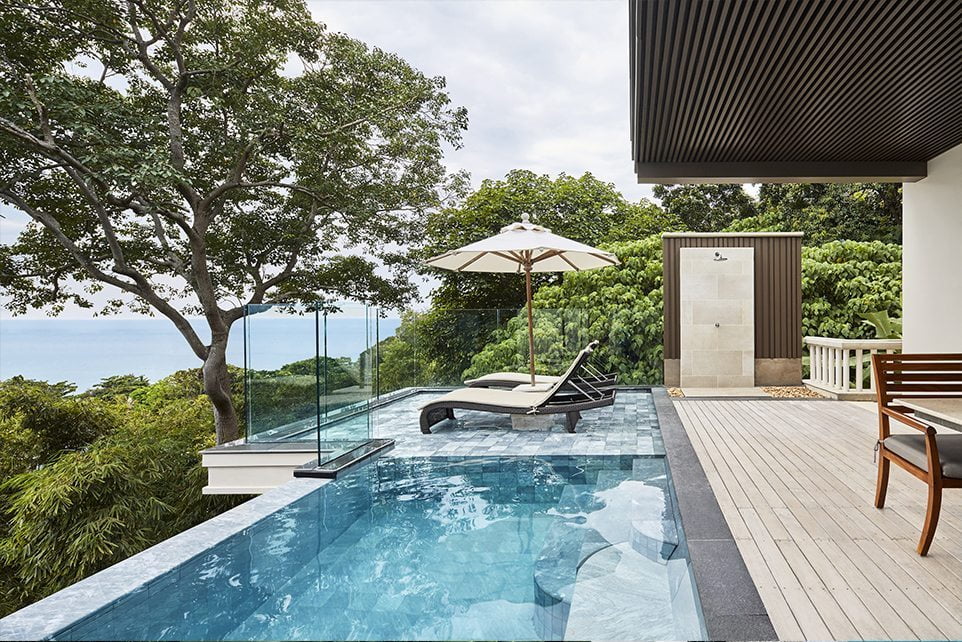 The villas, suites and residences offered by the Hotel Trisara promise luxury, space, luminosity and above all privacy thanks to the private pools they have...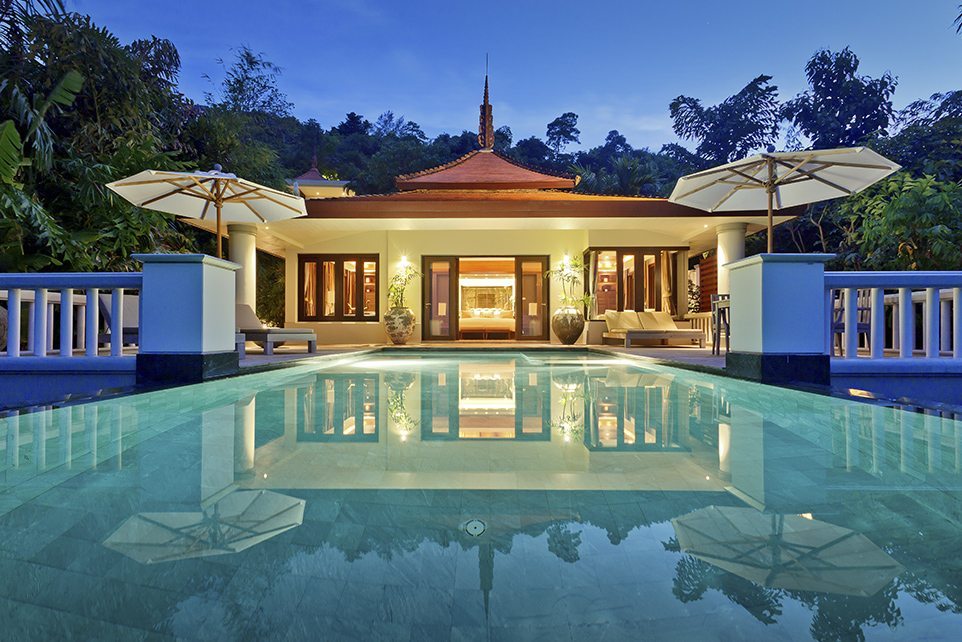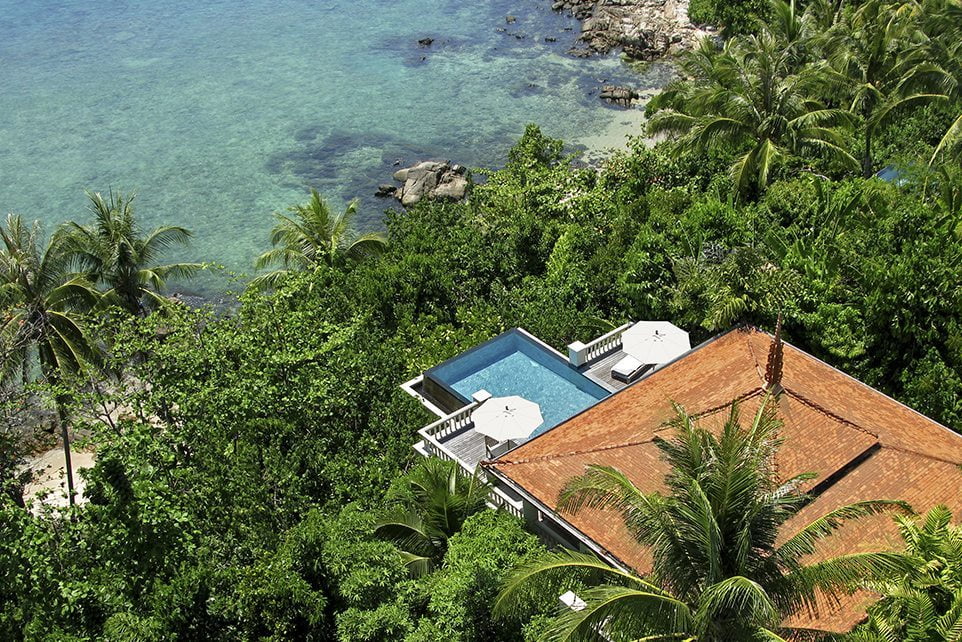 Réservation ( Hotel / Itineraire ) EN