Description
The 5-star Rayavadee Krabi is located on the Phranang Peninsula of Krabi near the Krabi Marine National Park. Located in an area known for its incomparable fauna and flora, the Rayavadee evolves in sustainability and tranquility. It is an ideal paradise for a family or romantic holiday…
This complex offers 94 pavilions and 7 villas that are hidden through the rainforest, offering you an idyllic setting. With their unique design reminiscent of traditional Thai houses, these villas and pavilions will offer you all the luxury you've come for thanks to the pools and gardens they have, but especially thanks to the incredible view you can admire.
For a few hours of relaxation, you can try the hotel's spa, which offers many treatments, massages and other rituals inspired by traditional Thai methods. You can also, in the beauty salon, have your hair done, make up and even have a manicure.
For more sensations, the hotel also offers numerous walking or maritime excursions as well as cooking workshops or water sports: one thing is sure, you will not be bored at Rayavadee Krabi.
Finally, to restore yourself, you will also have a wide choice available to you. From Thai dishes by the Phranang beach to international cuisine by the pool, to simple and light meals to enjoy on the sand under a limestone cliff: the whole family will find something to delight their taste buds!
Stay at Rayavadee Krabi and spend an unforgettable holiday in the heart of Thai culture!
A magnificent view on the turquoise waters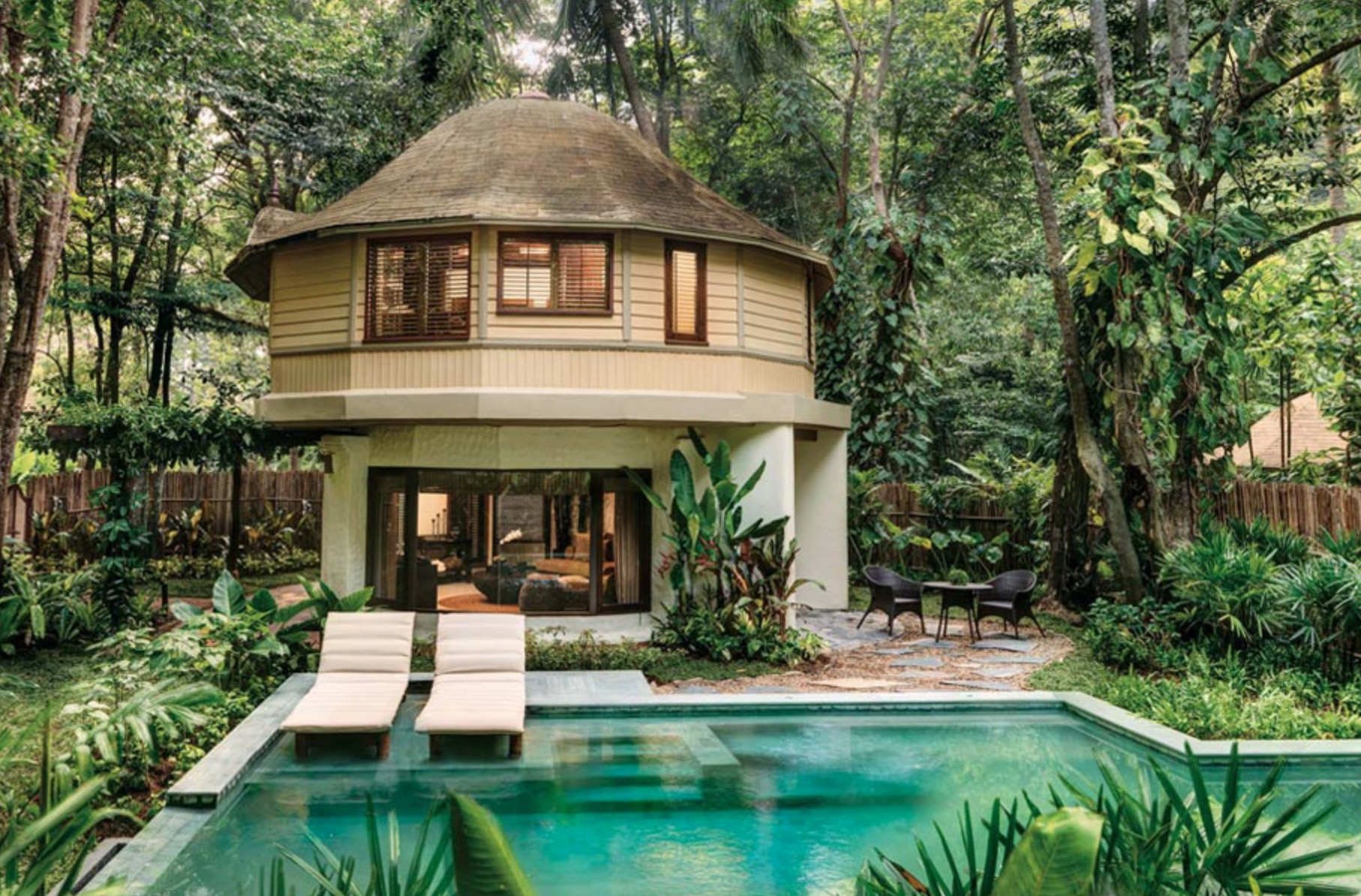 Enjoy sublime villas located in the heart of the rainforest. Benefit from private pools and a magnificent view, they will allow you to spend a holiday in complete privacy...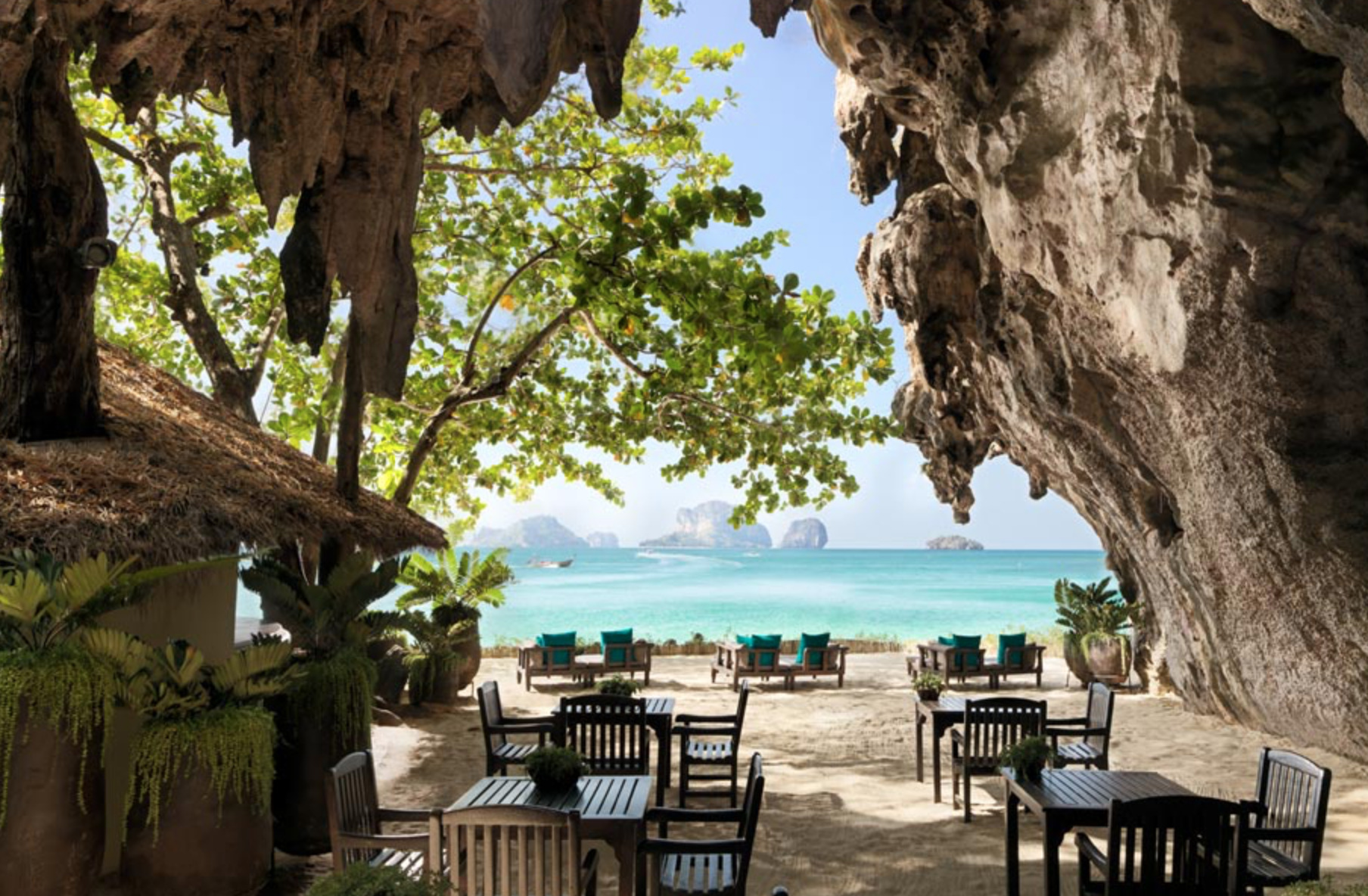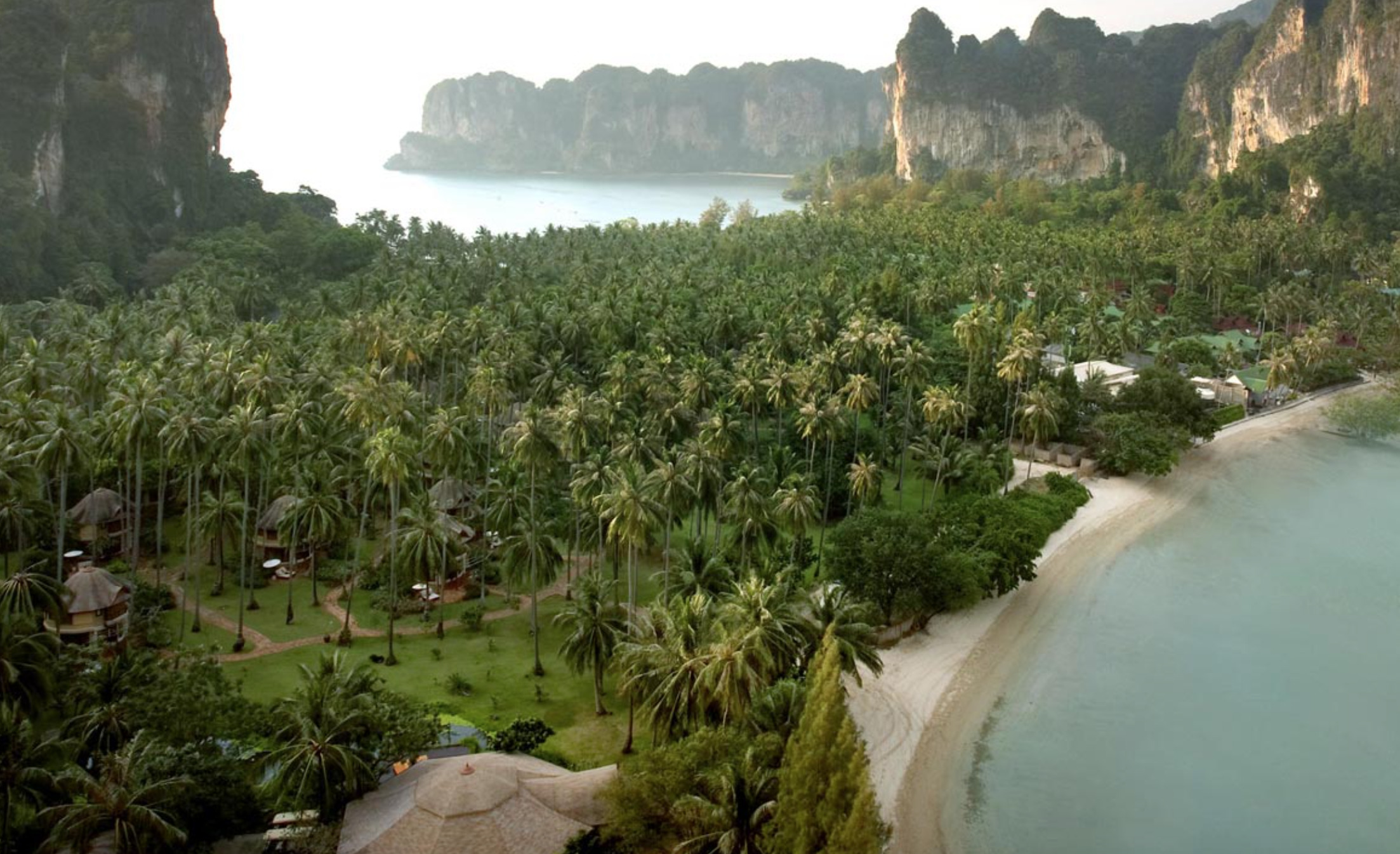 Réservation ( Hotel / Itineraire ) EN