Mandarin Oriental, Bodrum
Description
The 5-star Mandarin Oriental, Bodrum, is located on the Mediterranean coast near Bodrum in southwestern Turkey. Offering an incomparable view on the turquoise sea and a green setting, you will spend the most beautiful stay!
This property offers rooms, suites, apartments or villas. These accommodations are luxurious, comfortable and very spacious. Decorated in a contemporary, modern and elegant style, you will feel at home. Some of them will make you enjoy a balcony sea view, others will offer you the luxury of a garden and a private pool: nothing better to enjoy in privacy!
To relax, the hotel's huge spa will provide you with indoor and outdoor pools, fitness center, yoga and meditation sessions, but also a wide range of treatments and massages that will allow you to completely let go during your stay!
Finally, for a bite to eat or a drink, you can choose from no less than 10 restaurants and bars. On the beach, on the terrace or indoors, Japanese, Mediterranean, Chinese or local flavors, you will necessarily be disoriented…
An incredible view on the Mediterranean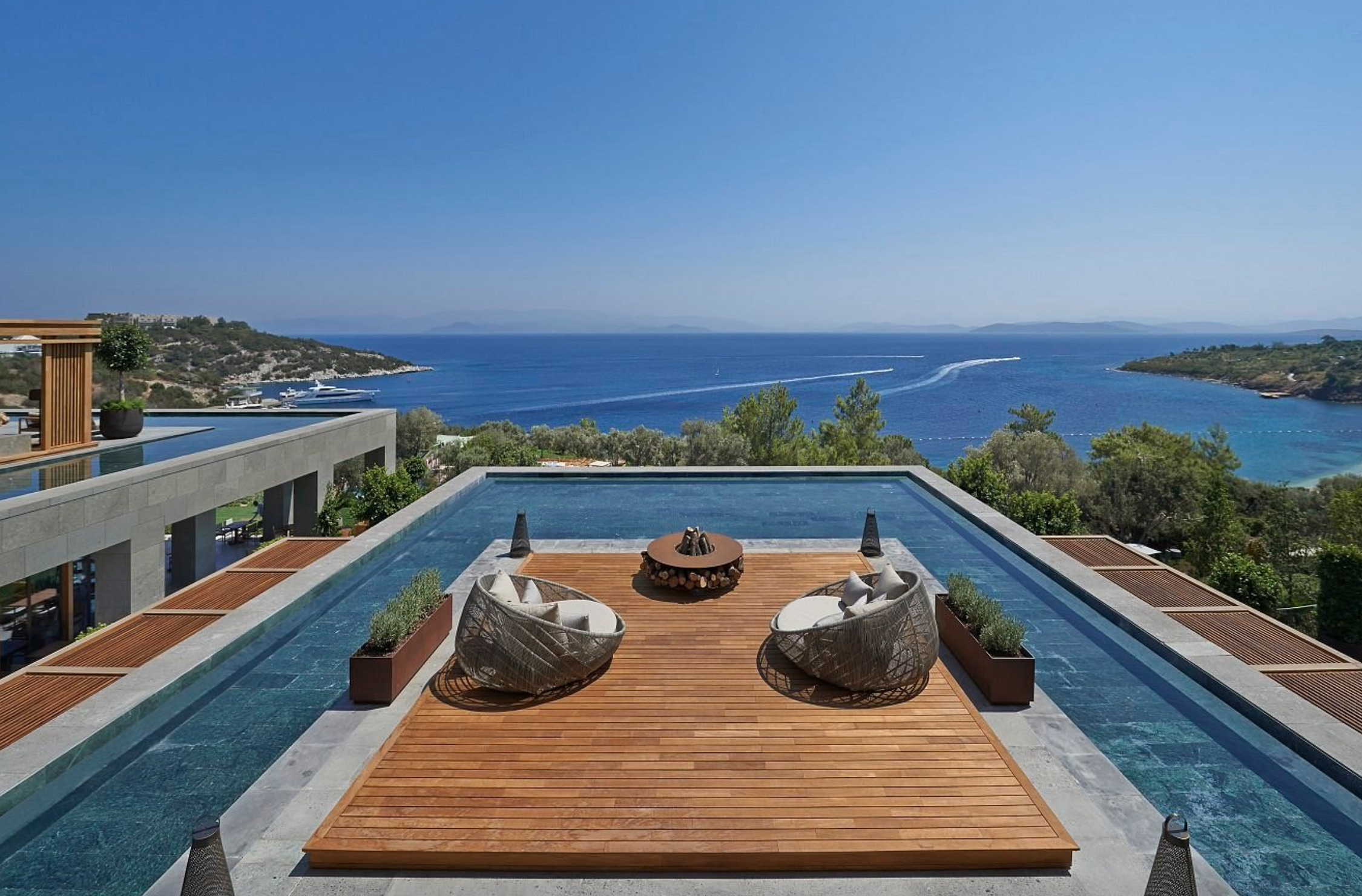 During your stay at Mandarin Oriental, Bodrum, you can enjoy your balconies, gardens or private pools to admire the panoramic view all day long...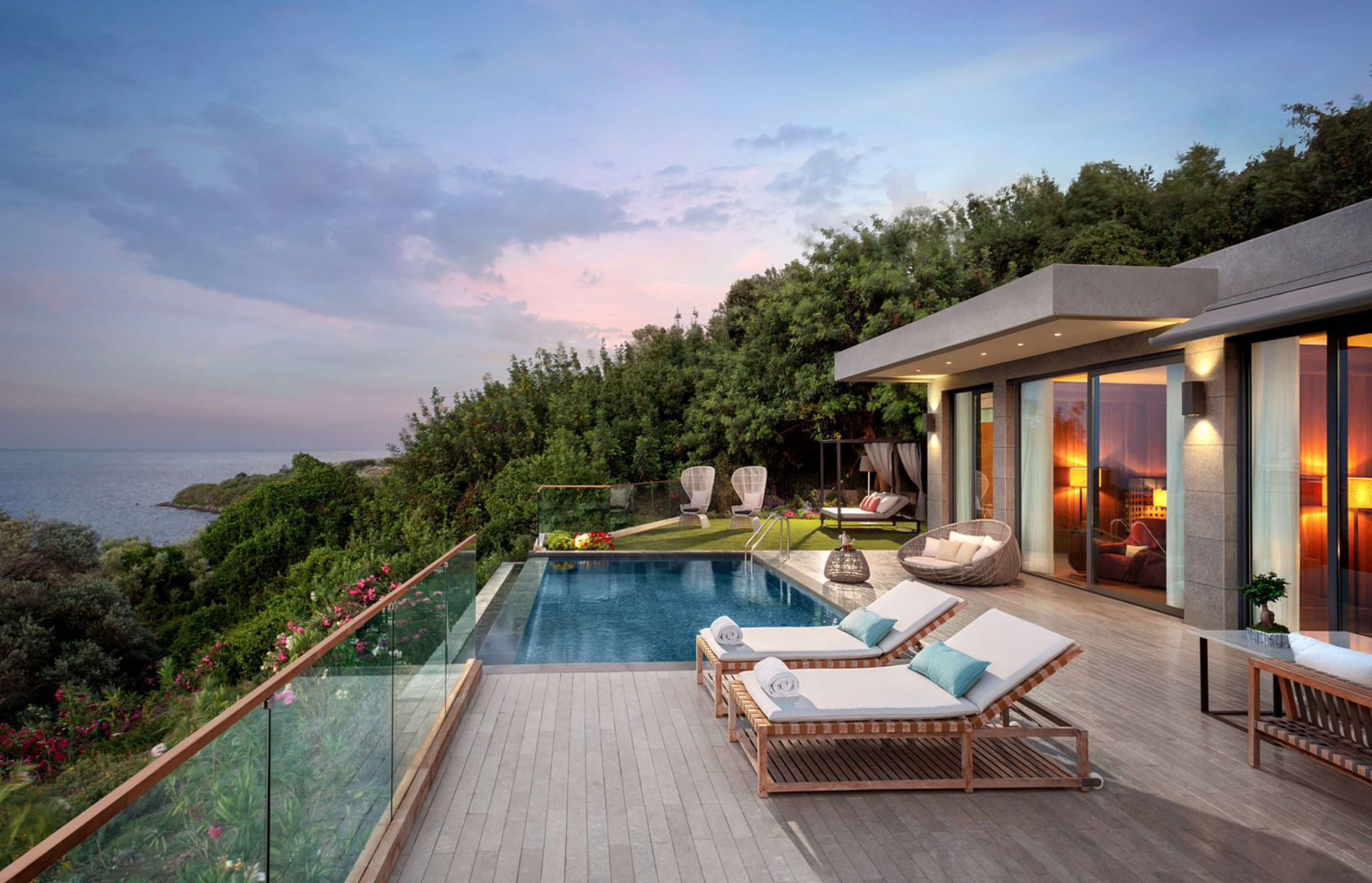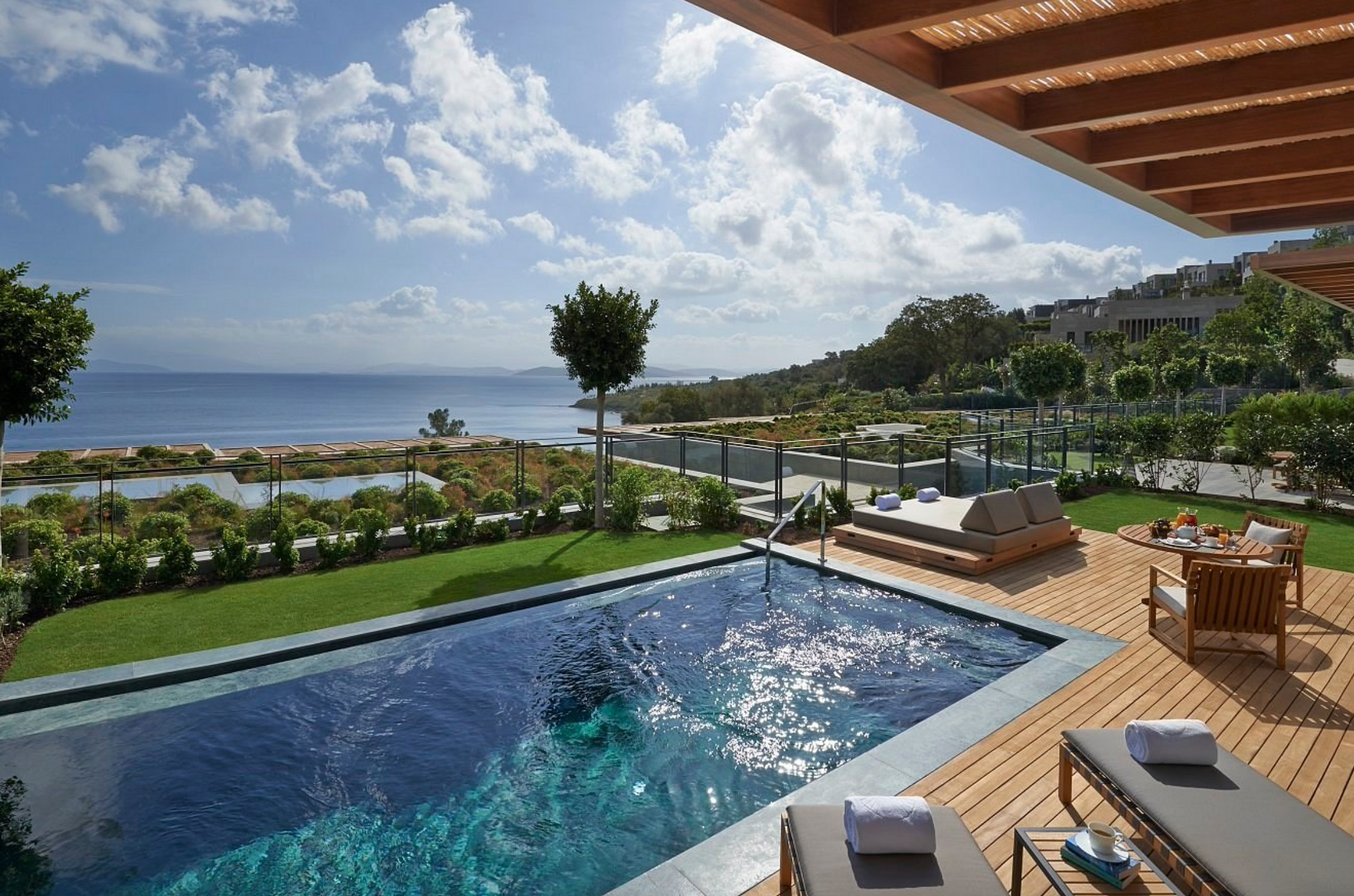 Réservation ( Hotel / Itineraire ) EN