Description
On the edge of the cliff of the village of Oia northwest of Santorini, the Katikies hotel is located on the westernmost tip of Santorini. Oia, much quieter than Fira, is famous for its legendary sunsets and lively cultural scene.
The Hotel Katikies Santorini welcomes you facing the sea in a luxurious establishment on the famous Greek island for a relaxing holiday rich in cultural discoveries.
This hotel with a sublime view offers rooms or suites in a refined style, in the colours of Greece, with some balconies and a private pool that allow you to fully enjoy the setting surrounding the hotel.
The hotel offers a gastronomic restaurant, the Botrini's, awarded with a Michelin star, which offers you refined dishes, to enjoy indoors or on the terrace overlooking the sea.
This luxurious hotel also offers a spa that is located in a hidden cave and that offers many amenities to its guests: swimming pool, steam house, hot tub, massage in pairs, treatments, showers and more for your relaxing lazy holiday on the island of Santorini.
Santorini, the flagship destination for lovers, welcomes you in all its splendour thanks to the Katikies Santorini hotel.
An incredible view on the sea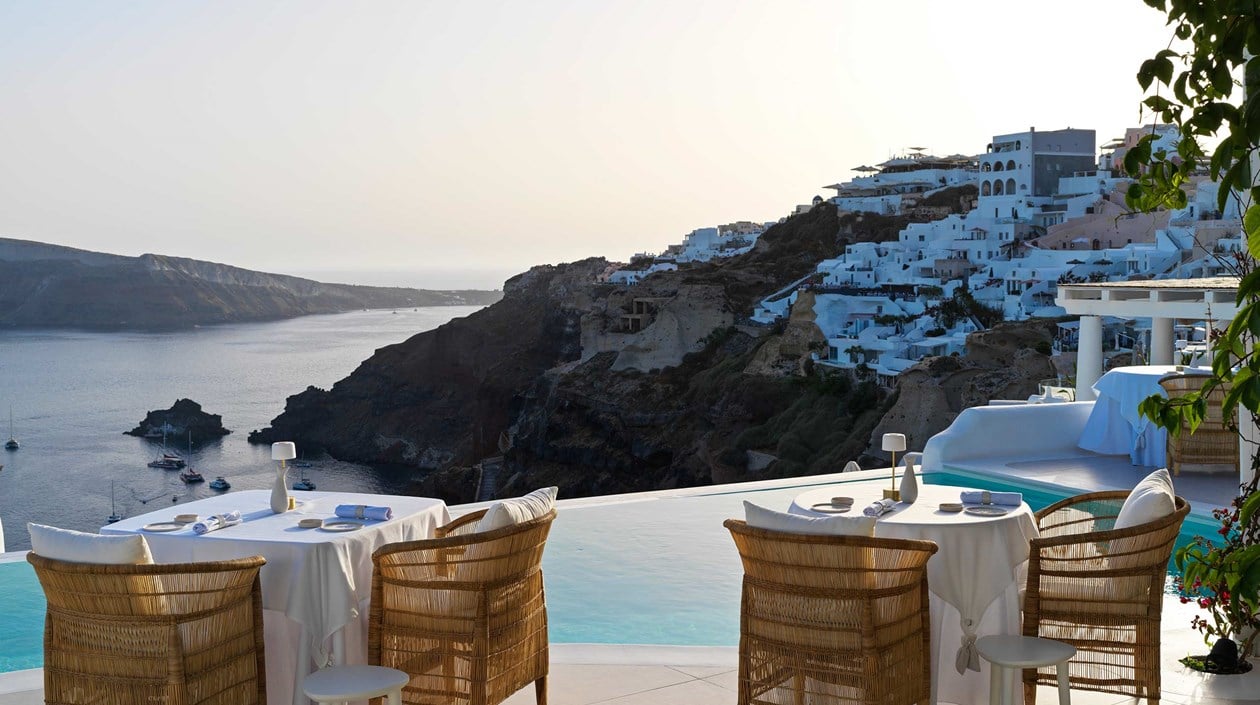 The hotel's restaurant, Botrini's welcomes you facing the sea to taste gastronomic dishes, awarded with a Michelin star, which will make you love local flavours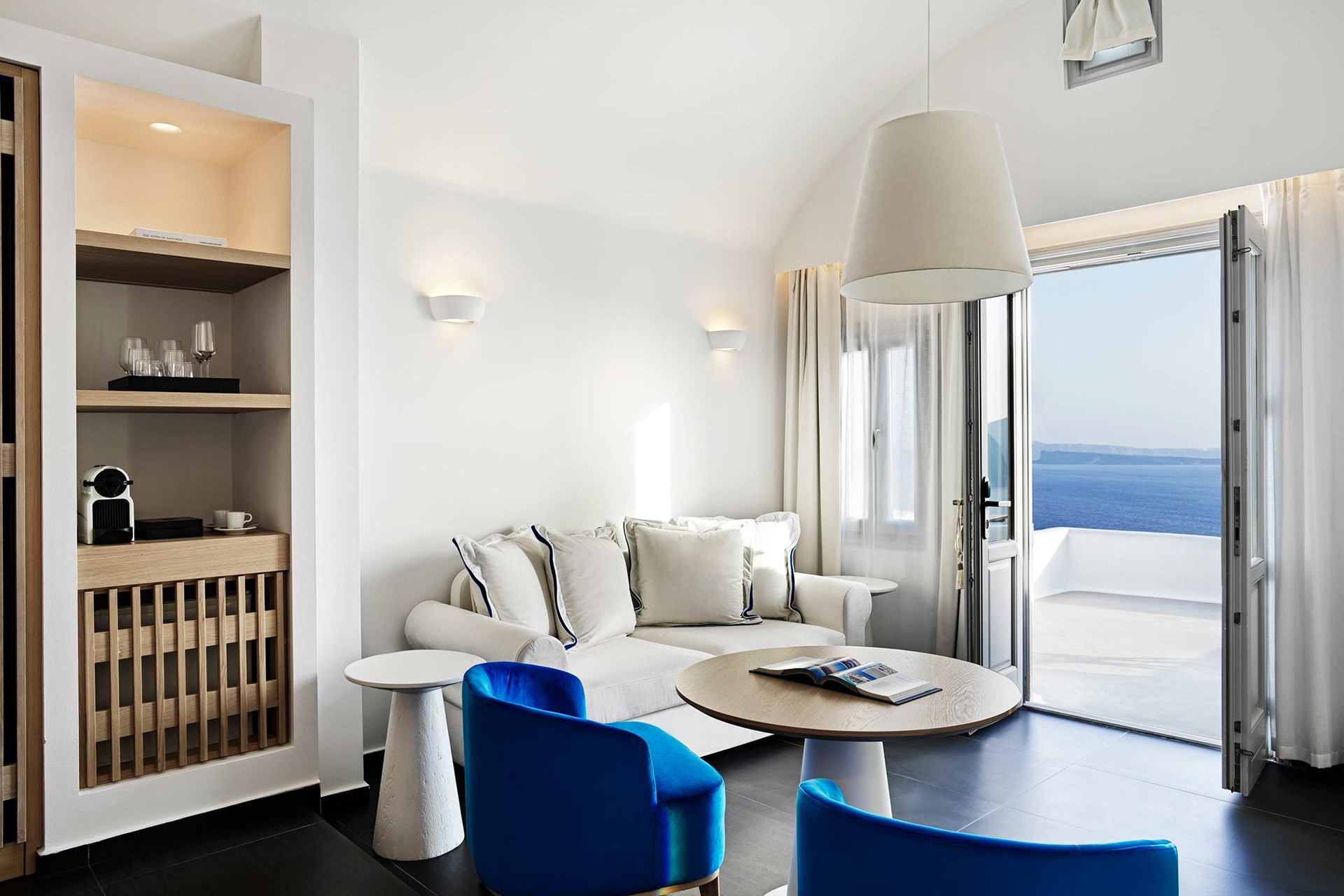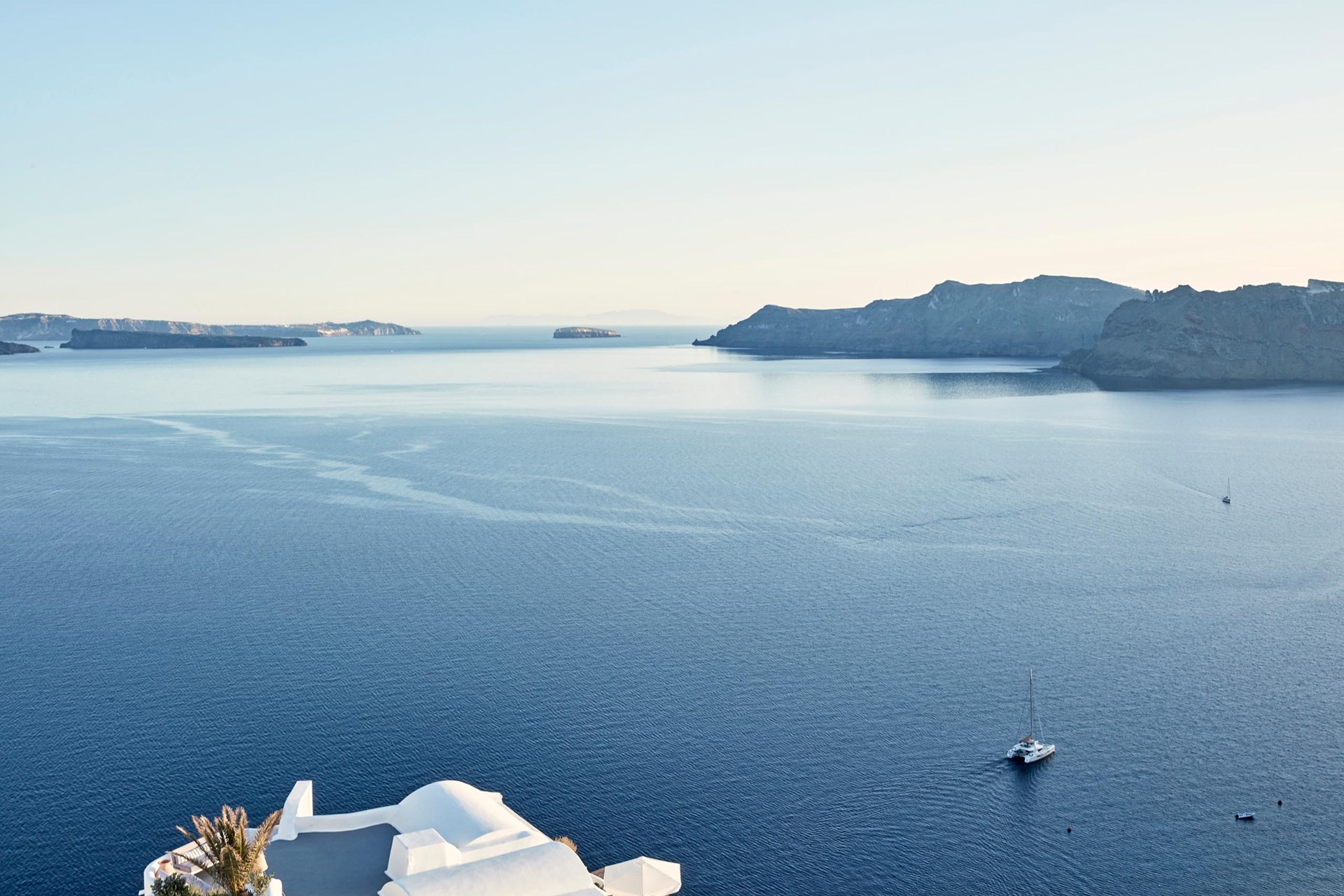 Réservation ( Hotel / Itineraire ) EN