JW Marriott Venice Resort & Spa
Description
The JW Marriott Venice Resort & Spa, a 5-star superior hotel, welcomes you to the private Island of Roses in Venice, Italy. This exceptional and luxurious resort in the heart of the lagoon guarantees you an unforgettable moment. The rooms are modern, spacious, bright, and what a view for those with large windows overlooking the lagoon and the city in the distance!
Enjoy a wide choice of typical Italian dishes or rather international specialities thanks to the hotel's many restaurants, including Le Sagra Rooftop Restaurant, located on the roof and overlooking the hotel park and the lagoon. Take advantage of the PoolSide Bar for a lounge evening by the pool or a private cooking class to learn a little more about local specialties. For a moment of intense relaxation, the largest spa in Venice opens its doors to you facing the sea with many facilities… As a bonus, a free shuttle service is available to access Saint Mark's Square in less 20 minutes.
Location
Italy
Venice
Île privée des Roses
A view on the Lagoon and Venice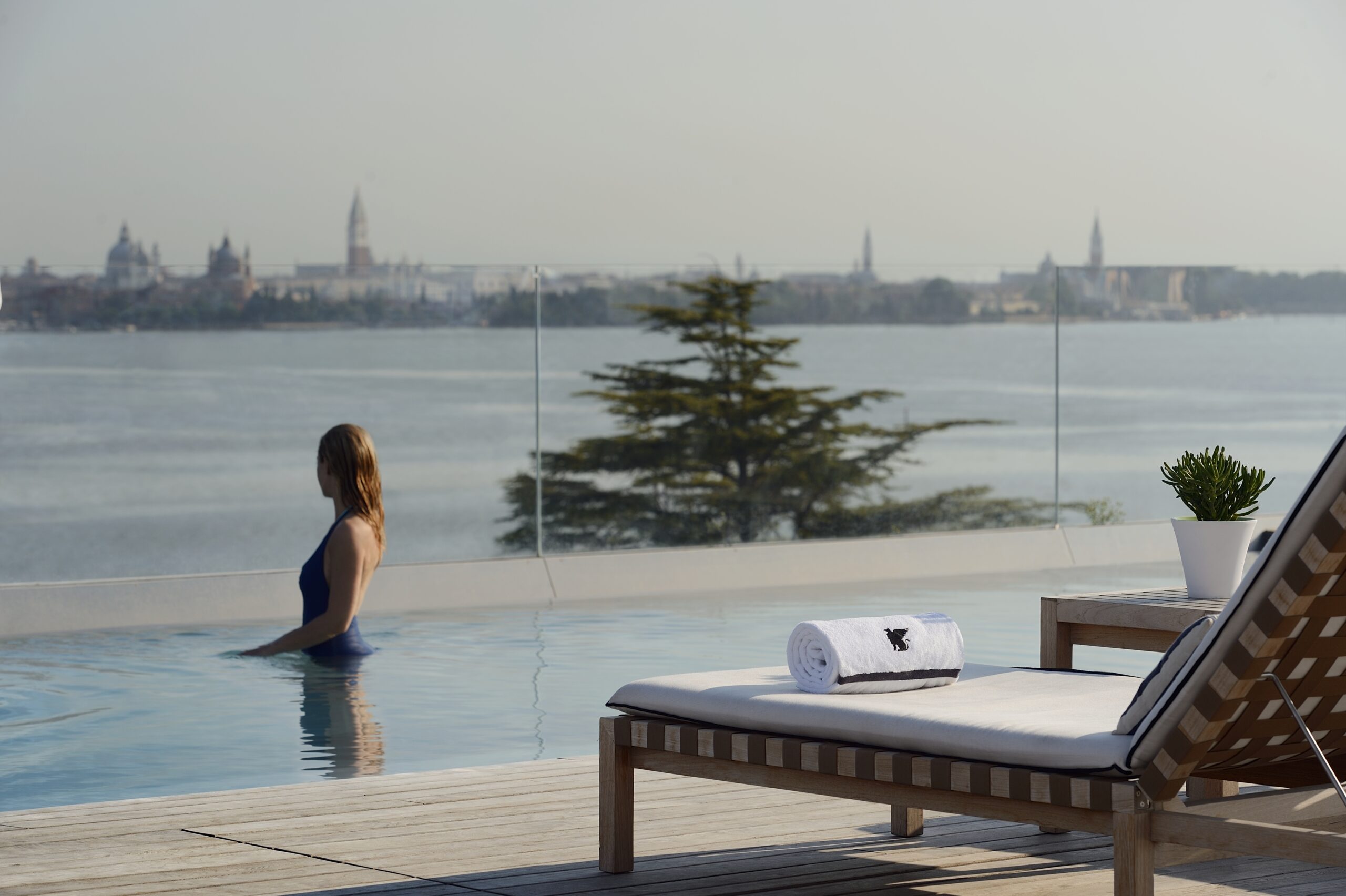 Set off on a unique vacation spot on a private island surrounded by lush gardens.
From your room, the indoor pool or the rooftop terrace, the panoramic view of the lagoon with Venice and its monuments is sumptuous!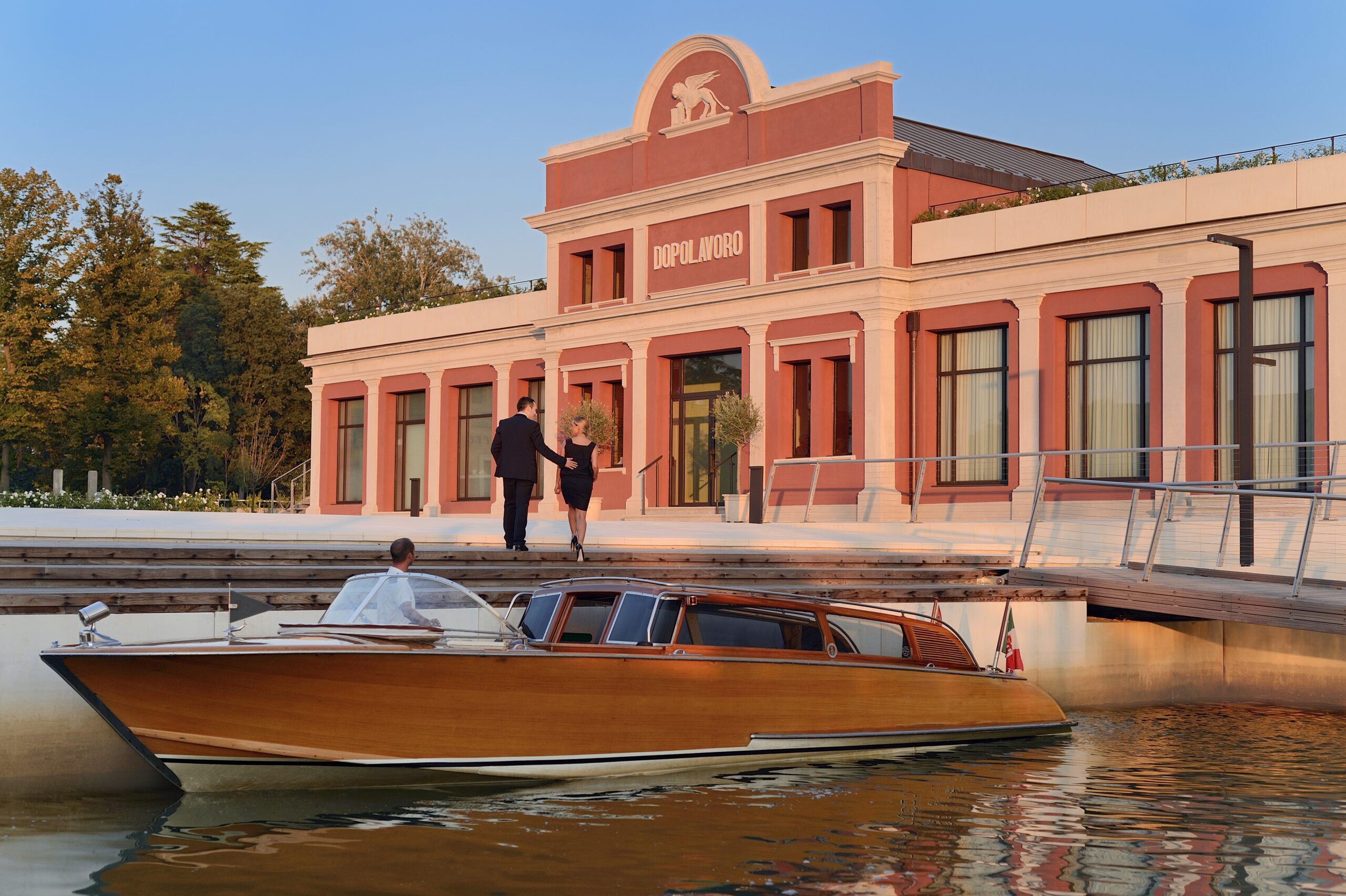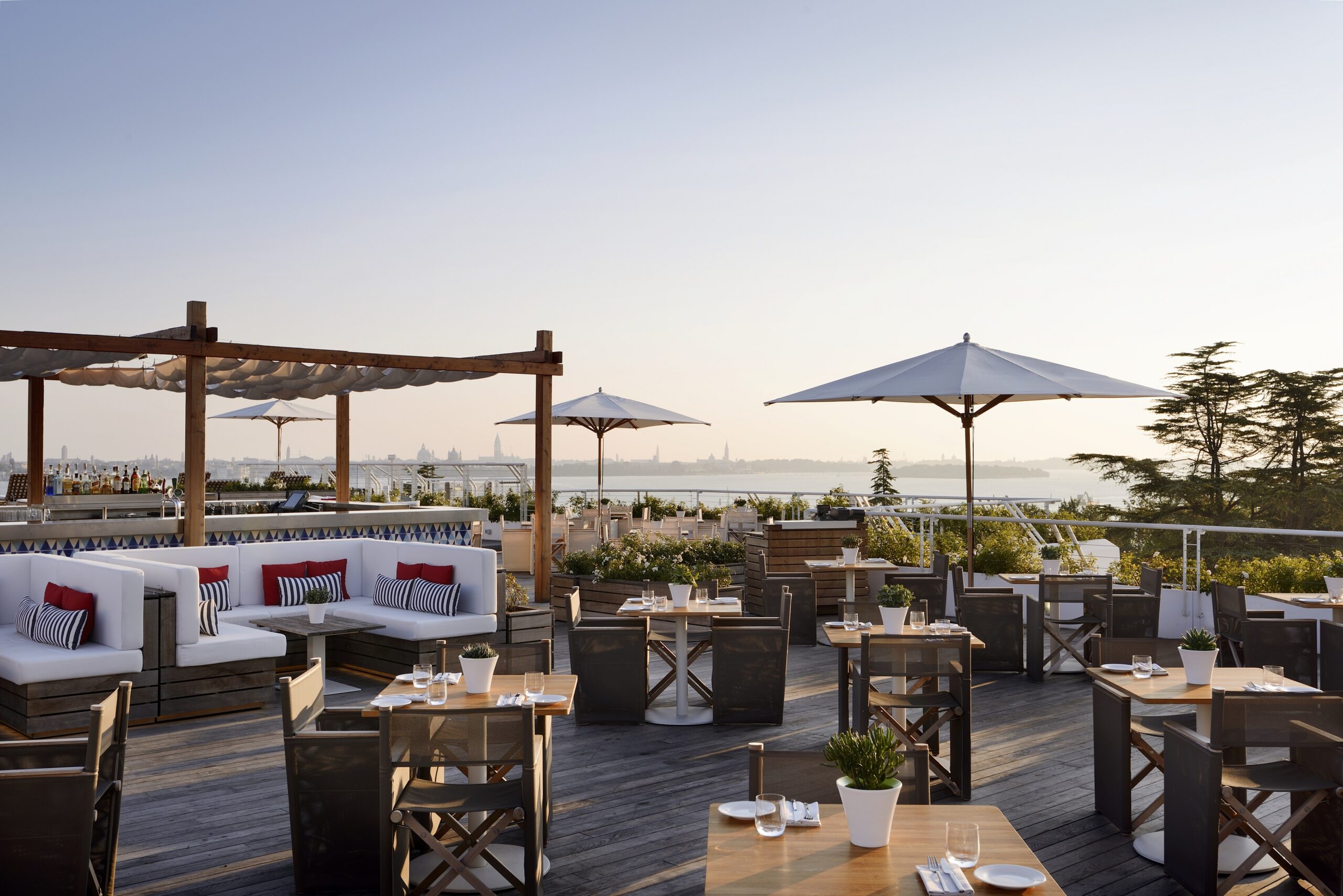 Réservation ( Hotel / Itineraire ) EN