Iberostar Selection Marbella Coral Beach
Description
Located by the sea in Marbella, the 4-star Iberostar Selection Marbella Coral Beach hotel offers an incredible location and stunning views on the turquoise sea from the rooms as well as from the common areas of the hotel.  The property enjoys direct access to the beach.
This hotel offers spacious and bright rooms overlooking the sea or pool. Most of the rooms have balconies to fully enjoy the outdoors and the panorama that the hotel offers and some rooms are lucky enough to benefit from private jacuzzis, which allow you to relax from your room .
For a moment of relaxation, the hotel invites you in the wellness area of the establishment which combines swimming pool, sauna, hammam, body and face treatments or massages, a real bubble of rest and relaxation in the heart of Marbella. Sports facilities will also be at your fingertips if a sports session tempts you, on the contrary, if you prefer yoga or pilate, group classes are organized regularly.
As for the other services offered by the Iberostar Selection Marbella Coral Beach, you can take advantage of the Alhambra Buffet for Spanish specialities prepared in a spectacular way in front of your eyes. Also check out The Origin Beach Soul Restaurant for tartars, tapas, pizzas and other snacks and salads.
The Tartesos Bar offers cocktails to sip in music thanks to the many artists who play there live.
private or professional events, it is also possible to rent small or large spaces of the hotel capable of accommodating between 20 and 220 people.
As you will have understood, the Iberostar Selection Marbella Coral Beach is the ideal hotel for a festive or relaxing stay in the heart of Andalusia!
An incredible view on the turquoise waters of the Mediterranean Sea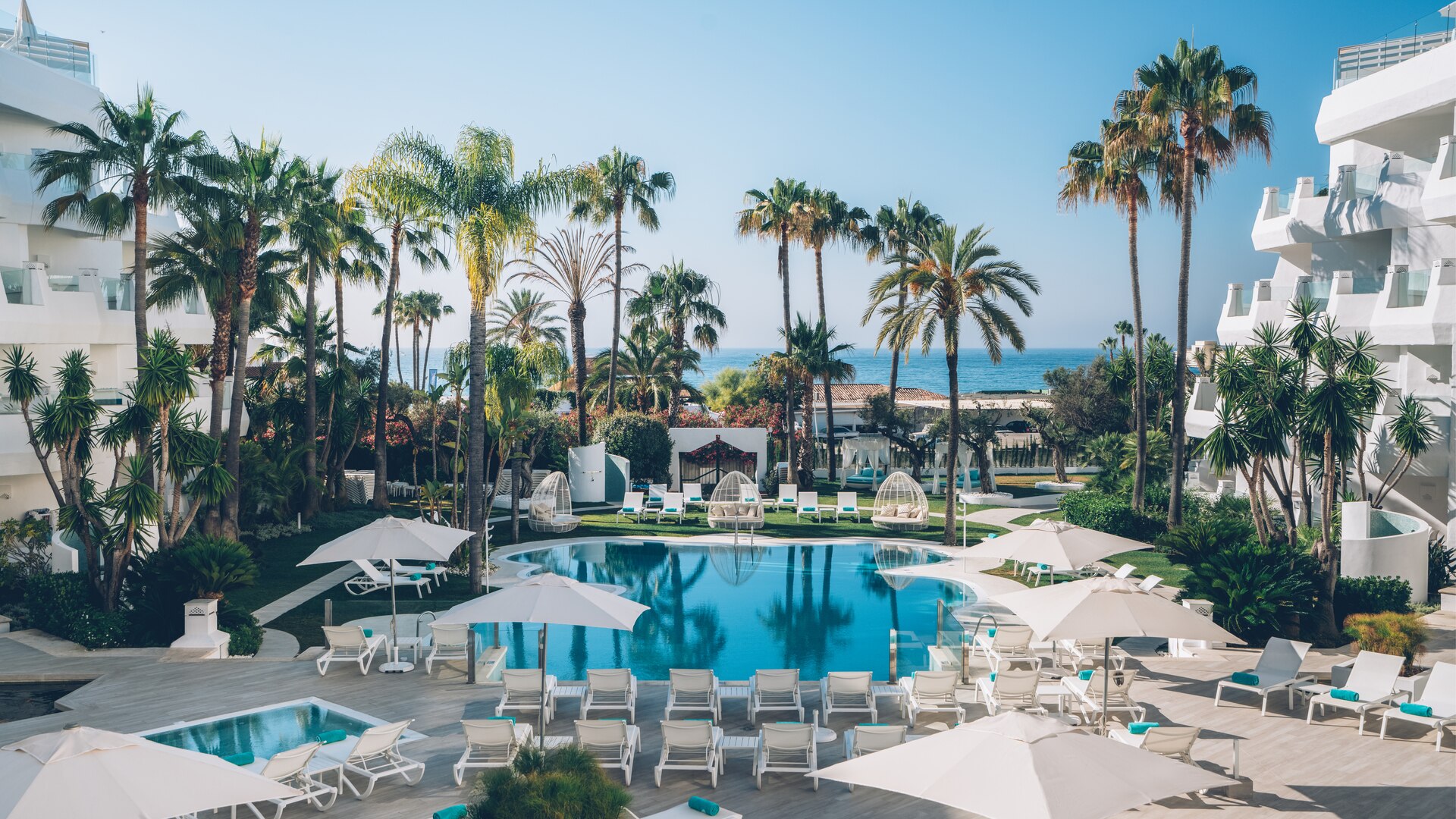 Enjoy a complete wellness area for a moment of total relaxation: swimming pools, sauna, hammam, facial and body treatments or massage, you will necessarily come out relaxed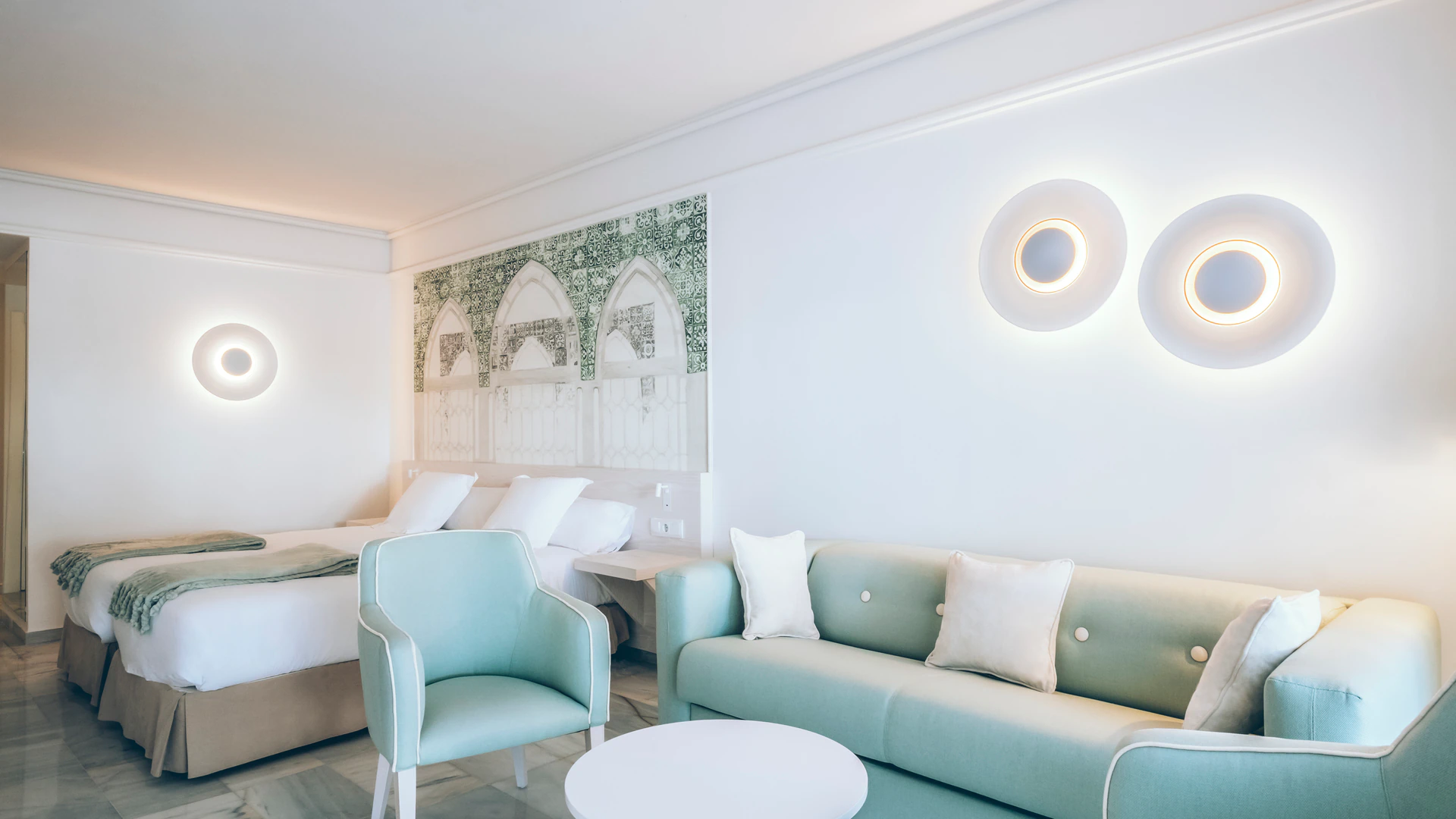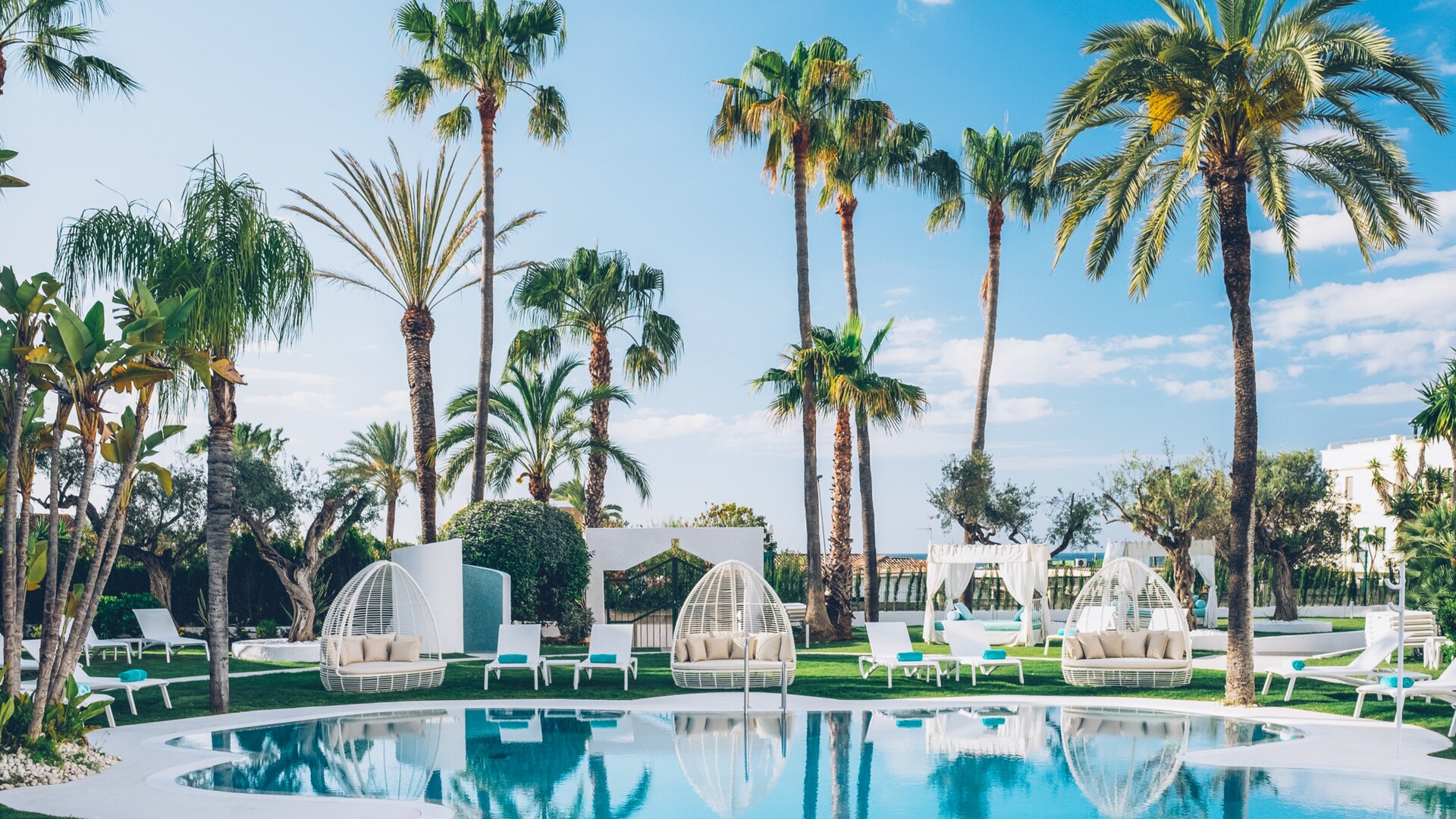 Réservation ( Hotel / Itineraire ) EN