Hôtel Version Maquis Santa Manza
Description
The Hotel Version Maquis Santa Manza is a 4-star establishment located in the south of Corsica in Bonifacio. This intimate hotel in an exceptional setting offers 10 comfortable rooms.
All are open to the outside thanks to a private terrace offering a spectacular view on the Corsican countryside and the sea in the distance.
Here everything is designed to be pleasant, relaxing and useful: heated swimming pool, wellness area with massages with essential oils, availability of a driver to access Canetto beach in just 5 minutes, boat rental, or even various sports activities.
As for small appetites, no problem, the snacks will meet your needs by offering charcuterie and local cheese platters, ice creams, smoothies, sodas. This service is also available in room service but also on the large table d'hôtes which offers between 1 p.m. and 8 p.m. a number of snacks.
You will feel overwhelmed by the quality services offered to you, but above all by the incredible panorama of the lush Corsican maquis and the surrounding mountains with the Gulf of Santa Manza and the Mediterranean Sea on the horizon.
An incomparable view on the Corsican maquis and the Mediterranean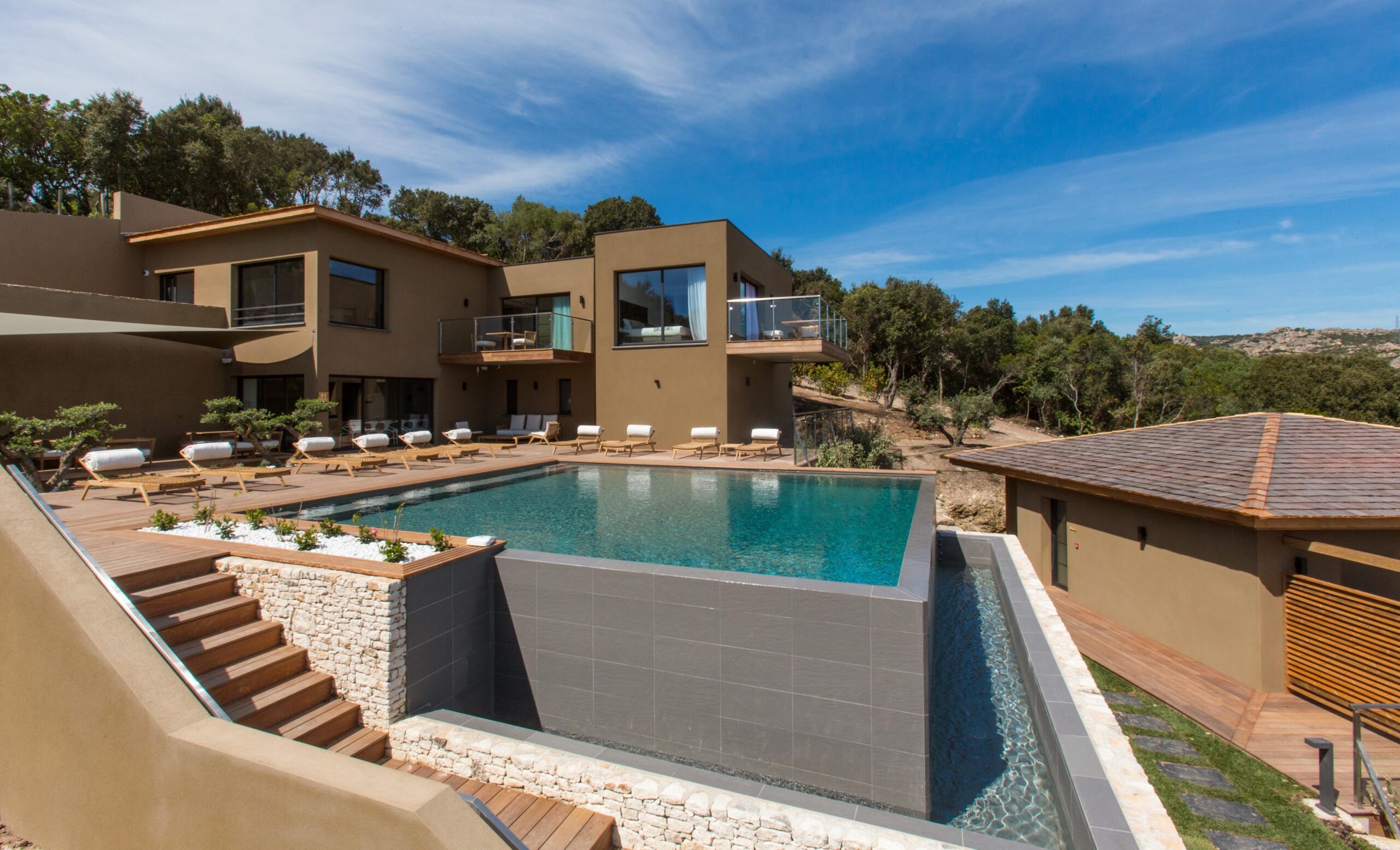 An incredible mix of materials that gives interiors and exteriors a unique character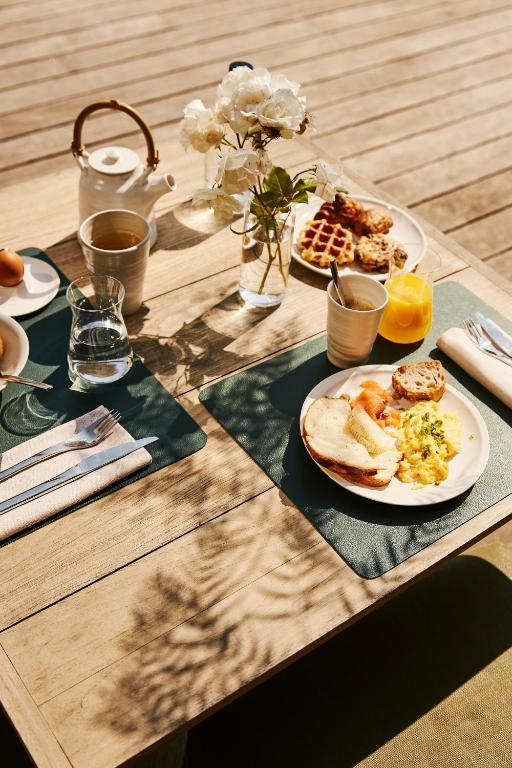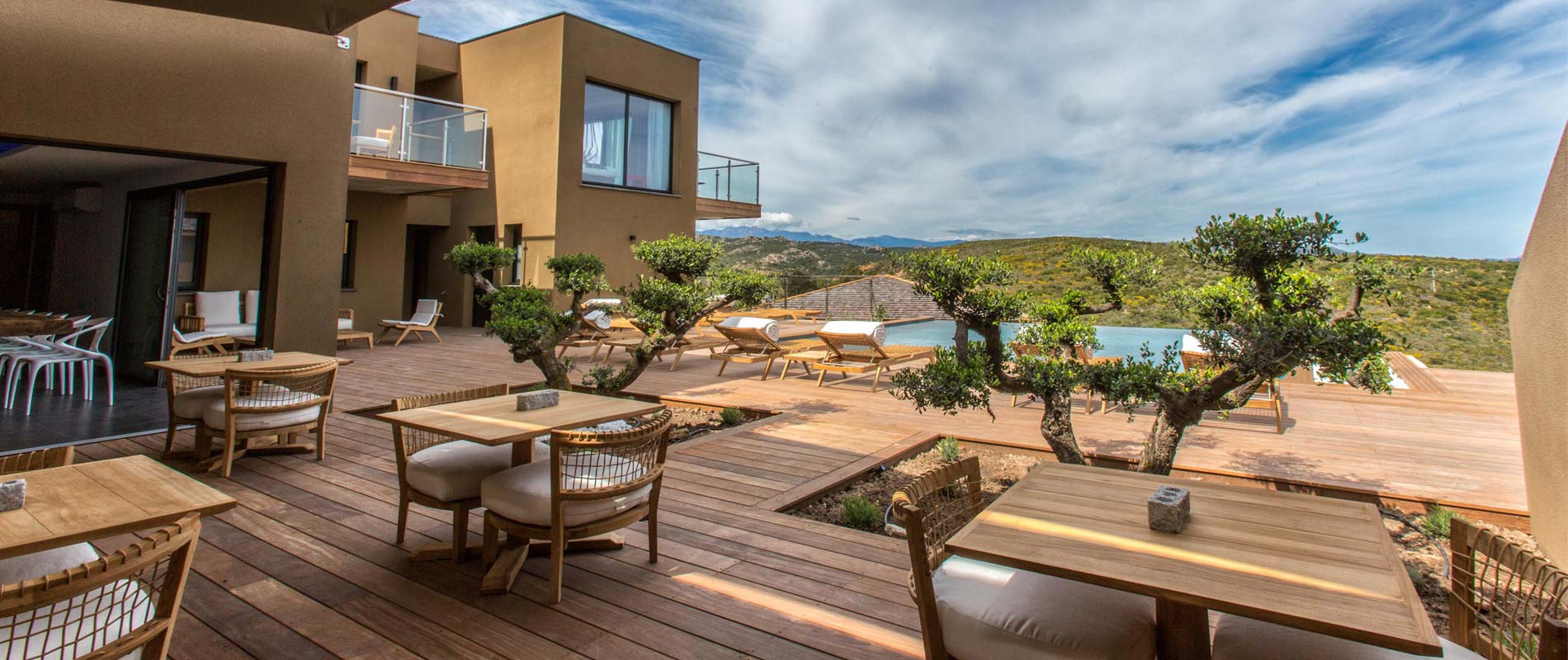 Réservation ( Hotel / Itineraire ) EN