Description
The Hacienda Na Xamena hotel is located near the Port of Sant Miquel on the island of Ibiza and offers stunning views on the sea and the nature that surrounds the hotel.
This property offers 77 rooms and suites overlooking the sea. These accommodations are clean in white tones with a few touches of wood, the rooms are decorated in a bohemian luxury style according to the hotel, a pretty simple decoration and for good reason… In the background a sublime turquoise view. Some have balconies and for the lucky ones, you can enjoy a swimming pool, jacuzzi and even a private hammam.
For a moment of total relaxation, the hotel invites you to test the wellness area La Posidonia. Apart from its balneotherapy waterfalls and superb swimming pool, the property's spa benefits from yoga, stretching and pilate classes, and you can also enjoy a body or face treatment or a massage.
For food, the Eden Restaurant & Lounge invites you to enjoy a cuisine based on seasonality and sustainability. Dishes are mostly made from ingredients from the organic vegetable garden on the hotel grounds.
The snack By The Pool offers simple but delicious treats to enjoy all day long by the water.
Location
Spain
Ibiza
Port de Sant Miquel
An exceptional view on the sea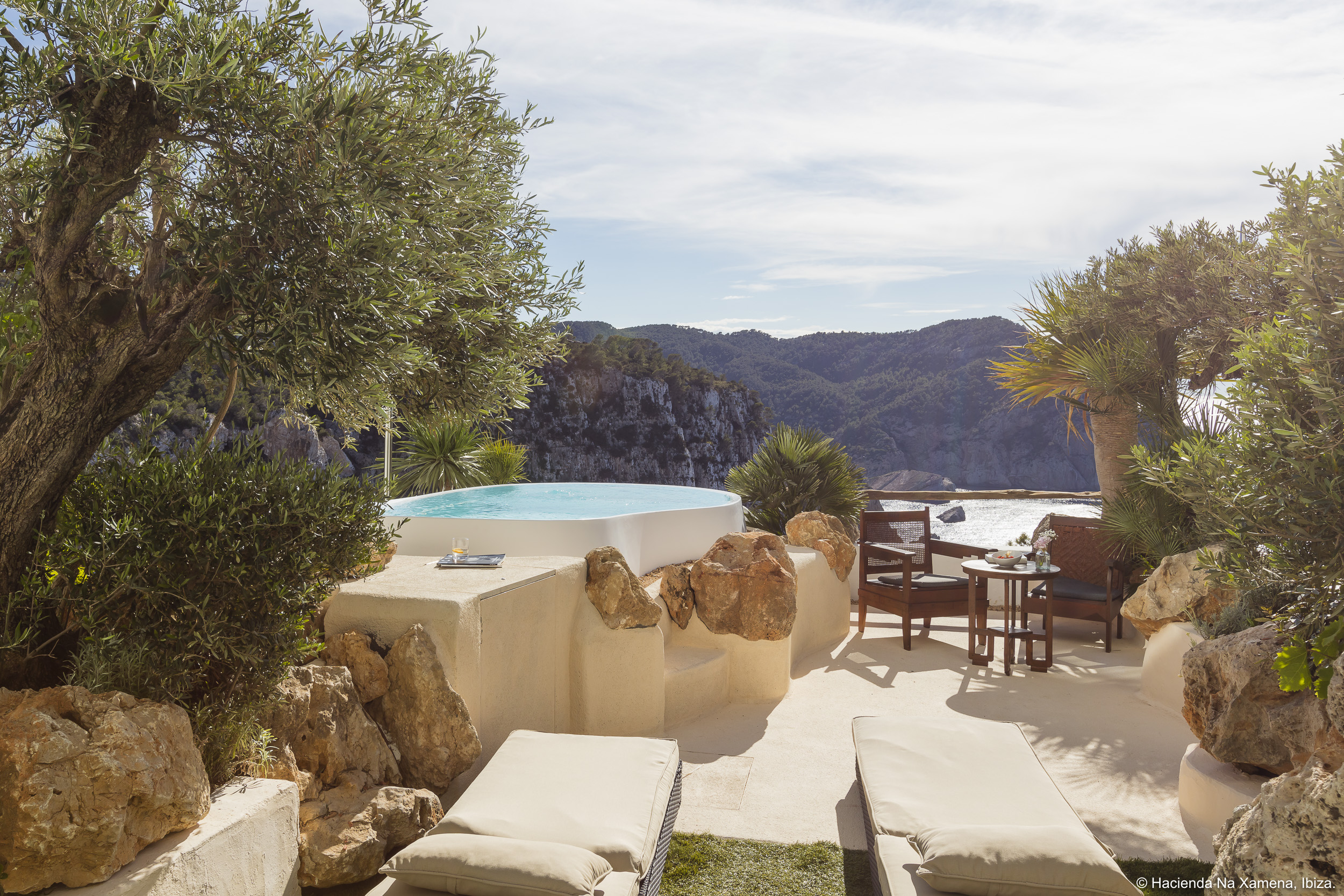 Take advantage of the Posidonia spa, which offers balneotherapy cascades, a swimming pool, yoga, stretching and pilate classes, but also professionals who can relax with a face or body treatment or a massage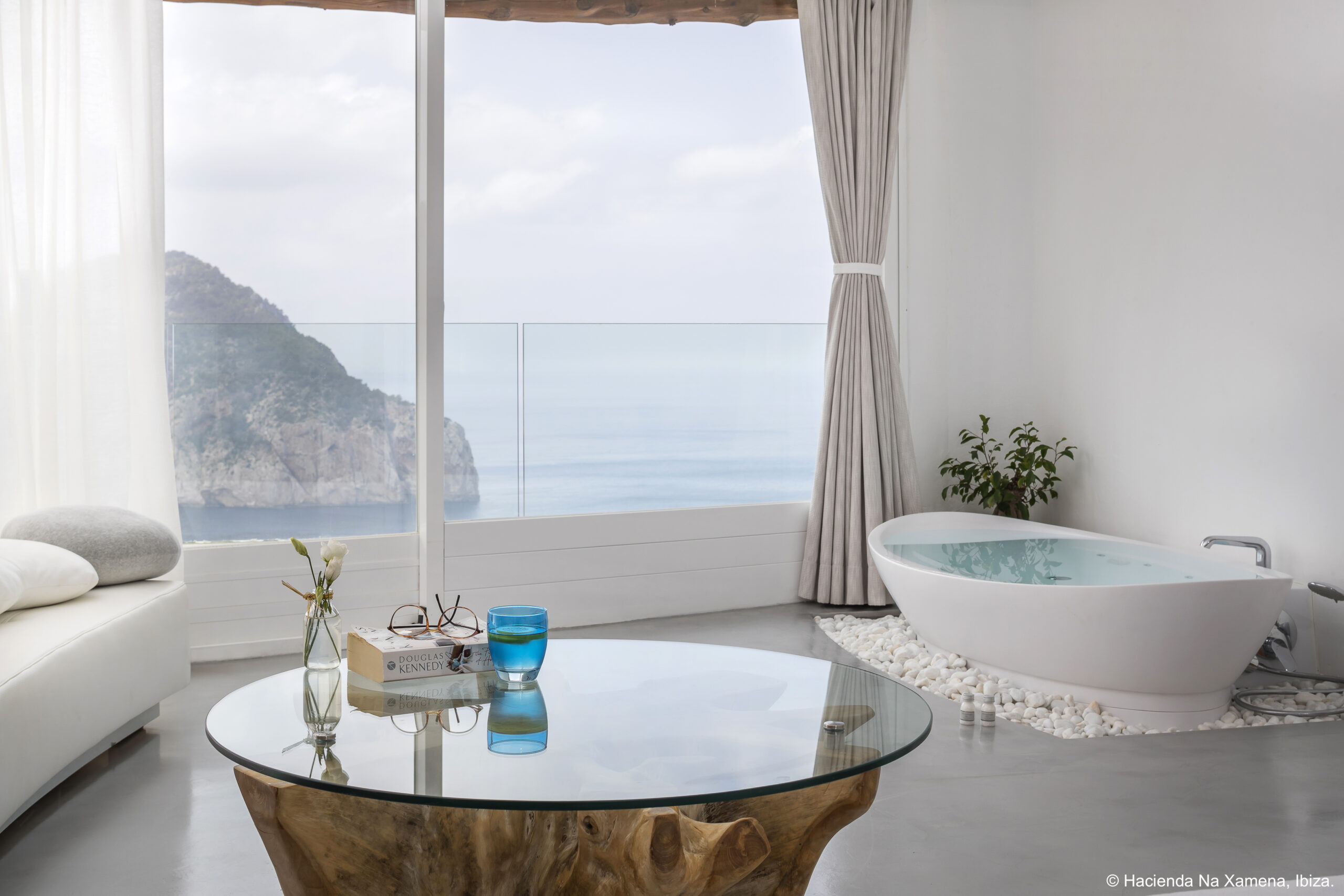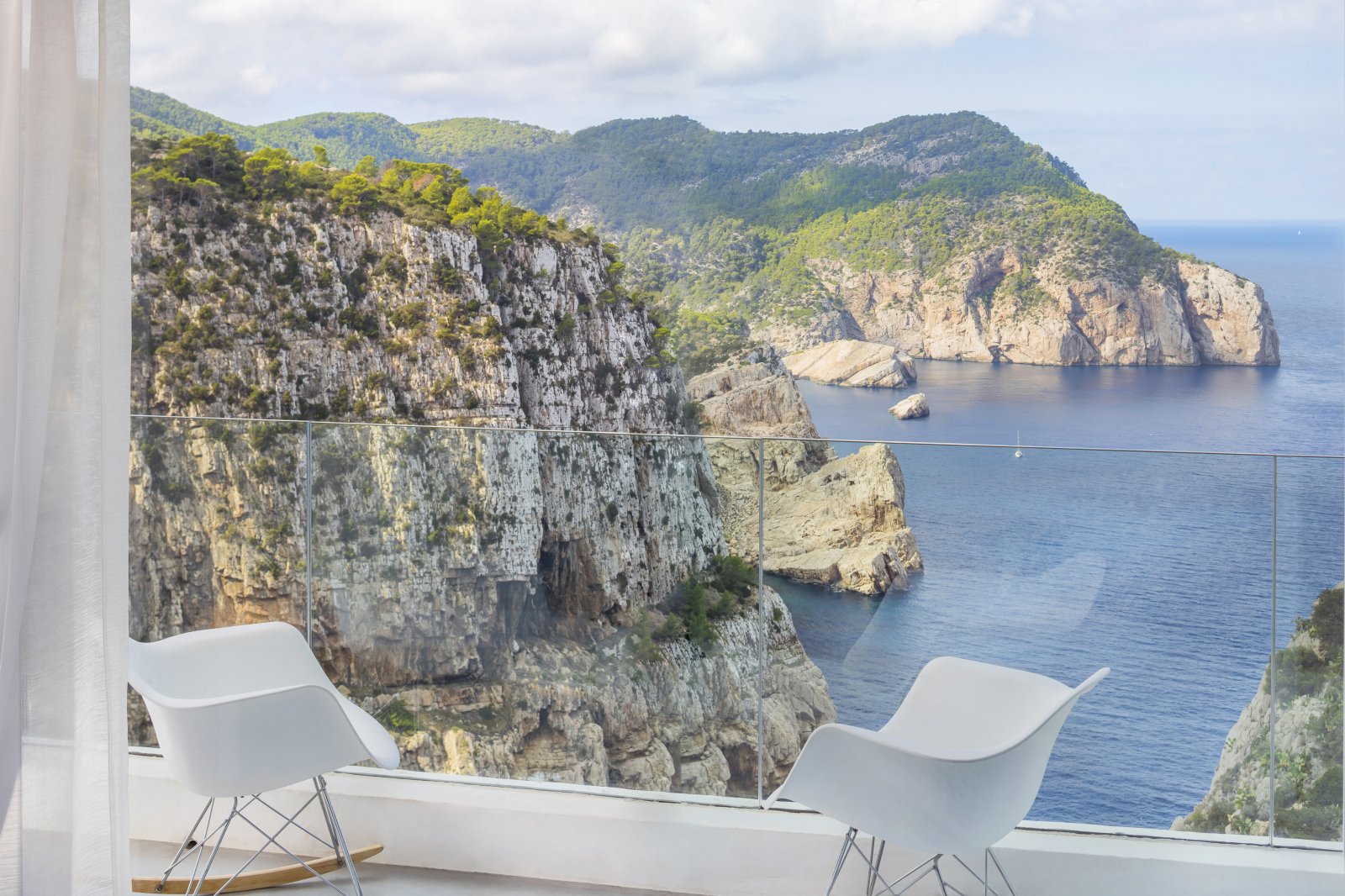 Réservation ( Hotel / Itineraire ) EN