Four Seasons at Jimbaran Bay
Description
The prestigious Four Seasons at Jimbaran Bay is located in Jimbaran Bay in Bali, Indonesia. This incredible resort will offer you sublime villas with luxurious amenities but above all, it will offer you an incredible proximity to the Indian Ocean and therefore a breathtaking view on the turquoise waters.
The 14 villas offered by the hotel are inspired by traditional Balinese architecture that is easily recognized through the thatched roofs. These accommodations are spacious and very bright, they will offer you a luxurious living environment and can accommodate up to 4 people. With all the exteriors, these villas also all have a private pool, what to enjoy in privacy! As for decoration, this one is trendy and bohemian, you will feel at home there!
For a few moments of total relaxation, the Four Seasons at Jimbaran Bay hotel entrusts you to wellness professionals who will mix ancient traditions with many modern techniques to relax. Treatments, massages and other rituals for the face, body, nails or even hair, everything will be set up for you to have an unforgettable time.
To eat the Four Seasons at Jimbaran Bay has set the bar high: a traditional seafood barbecue in Sundara, an Asian meal at Taman Wantilan, a healthy menu to enjoy by the pool at Aluminium, Balinese recipes in Jala or a meal at home in your villa? In this establishment there is something for everyone, you will not be disappointed…
In addition, a tennis court, a gym, a private beach as well as yoga and painting classes will be available fort you : luxurious services for a stay rich in discoveries.
Finally, thanks to its 14 hectares of land, you will be able to organize your wedding or any private or professional event in this hotel: enough to welcome your guests in a magical place by the water.
An incredible view on the Indian Ocean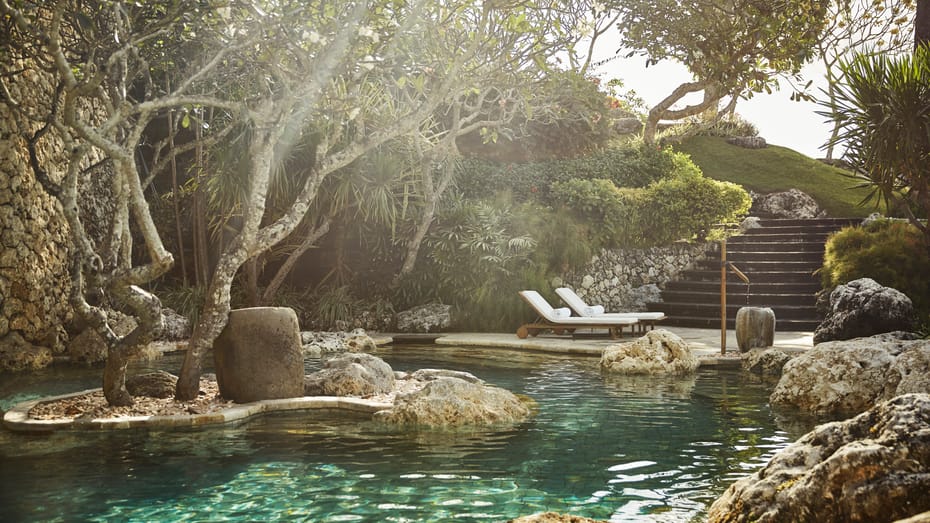 Enjoy gardens and private pools directly from your Balinese villa: spacious, modern and bright accommodation that will offer you all the luxury you need for your ideal stay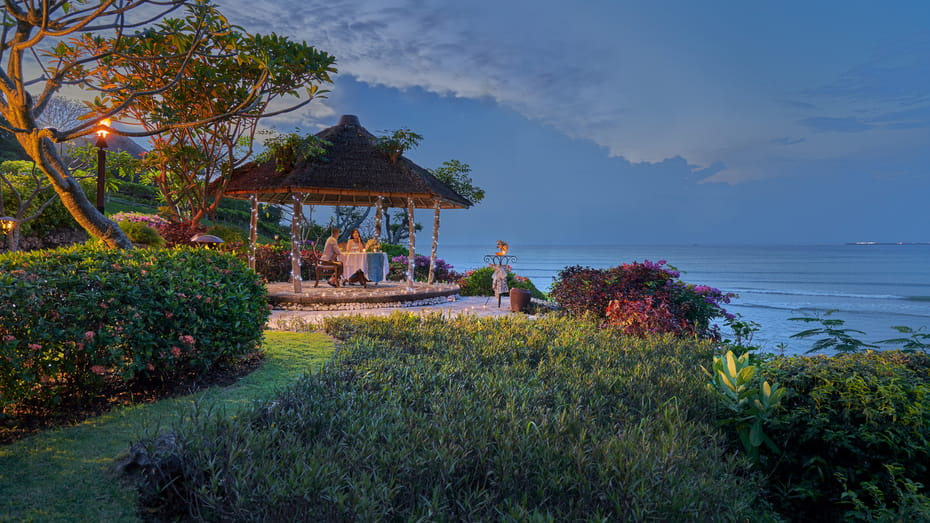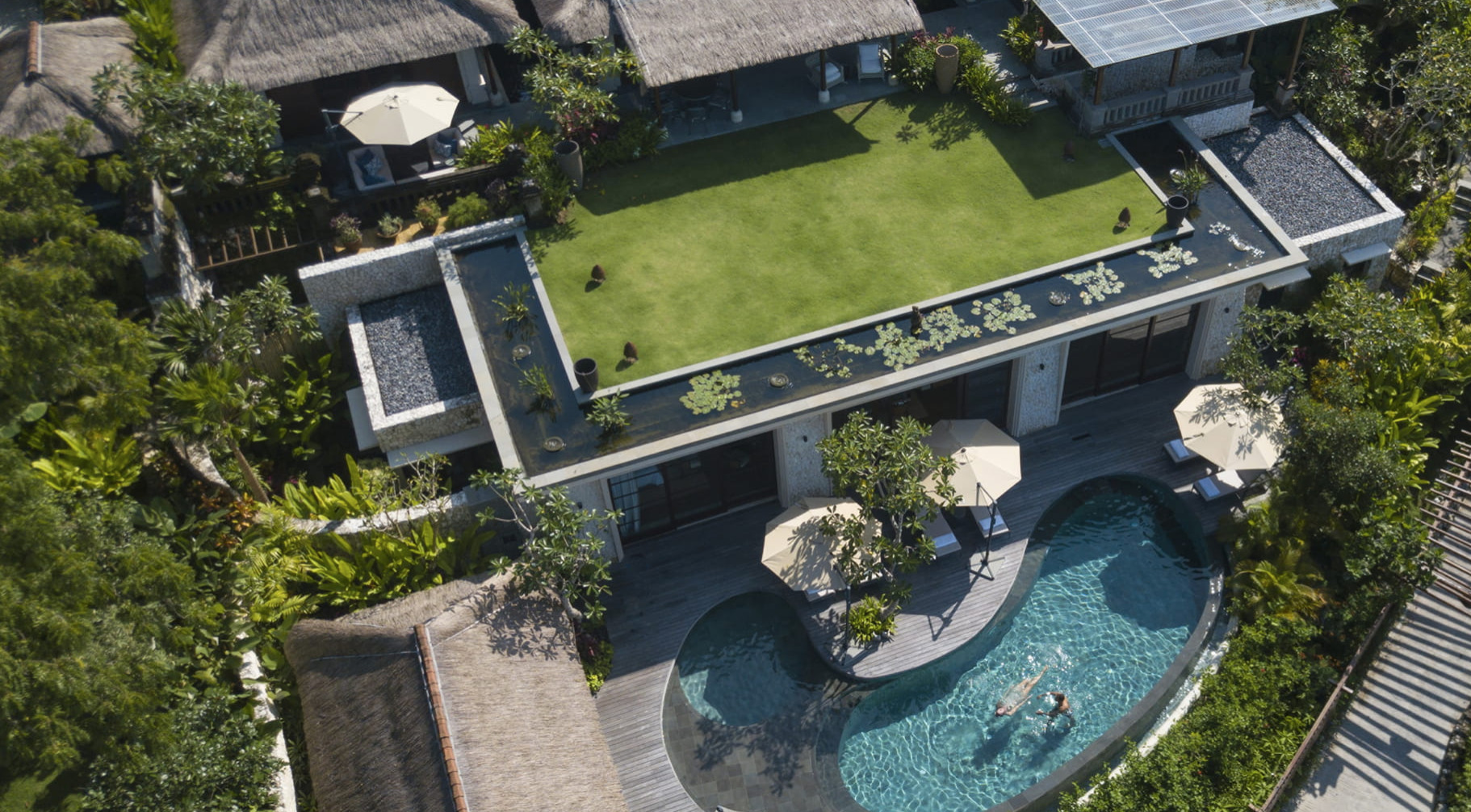 Réservation ( Hotel / Itineraire ) EN