Finolhu Baa Atoll Maldives
Description
The 5-star Finolhu Baa Atoll Maldives is located on the island of Kanufushi in the Maldives, in the middle of the Indian Ocean… You will stay in this resort as in paradise, feet in the water and head in the clouds, let yourself be lulled by the gentle sound of the waves!
The Finolhu Baa Atoll Maldives offers more than 125 villas in contact with the sea… Located on stilts above the water, on the beach or the lagoon, they offer a breathtaking view on the turquoise waters: a panorama to admire day and night. These villas are decorated in colorful and summer tones reminiscent of those of the island. They all have a green garden and most of them will also make you enjoy a private pool!
For more adventures, you can also try the bubble tent located directly on the beach and which will let you enjoy the starry sky!
To relax for a few hours, the hotel's spa will welcome you and will offer you a massage or other beauty treatments. If on the contrary you are looking for more sensations, yoga sessions and a gym will be at your disposal, but you can also try diving, jet skiing and other water sports, golf, tennis or pottery, painting and other artistic workshops!
On the restaurant side, you will also have the choice! Gastronomy, international cuisine, grilled dishes and Maghreb specialities, exotic fruits, milkshakes and many wines and other cocktails will be accessible in the various bars, clubs and restaurants of the resort.
So don't wait any longer, come and stay at Finolhu Baa Atoll Maldives!
Location
Indian Ocean
Maldives
Kanufushi Island
A panoramic view on the sea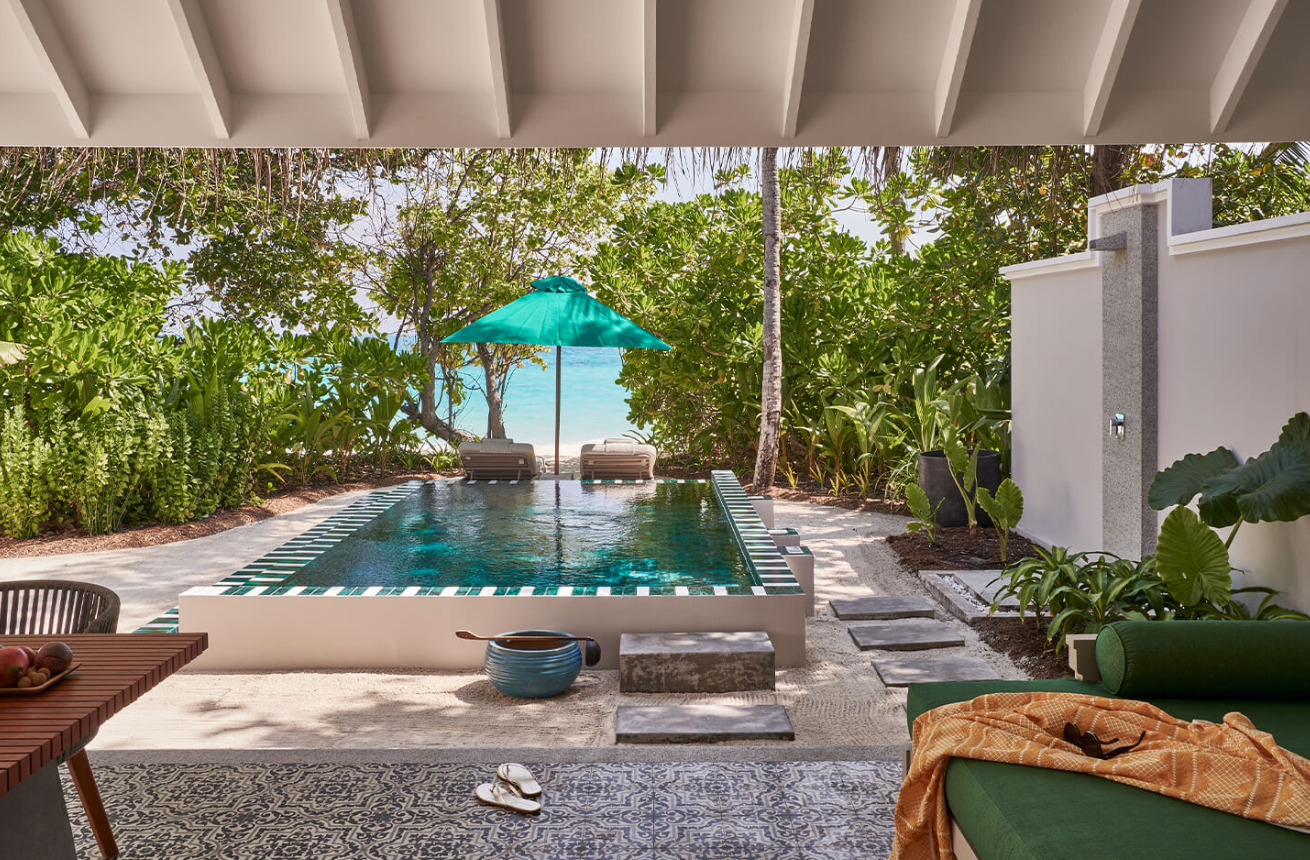 Artistic workshops, motorized water sports, diving, golf, tennis and many other activities will be accessible to you at the Finolhu Baa Atoll Maldives resort!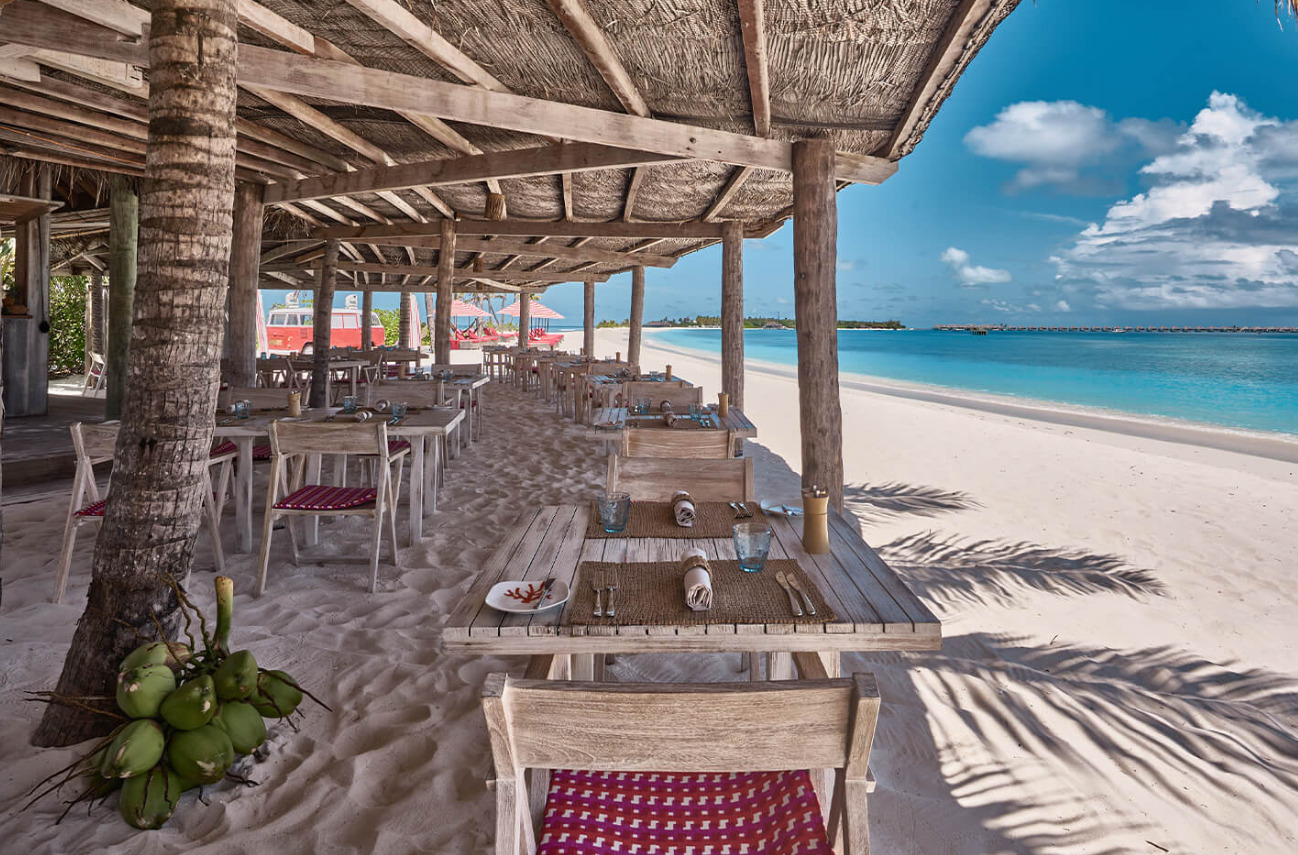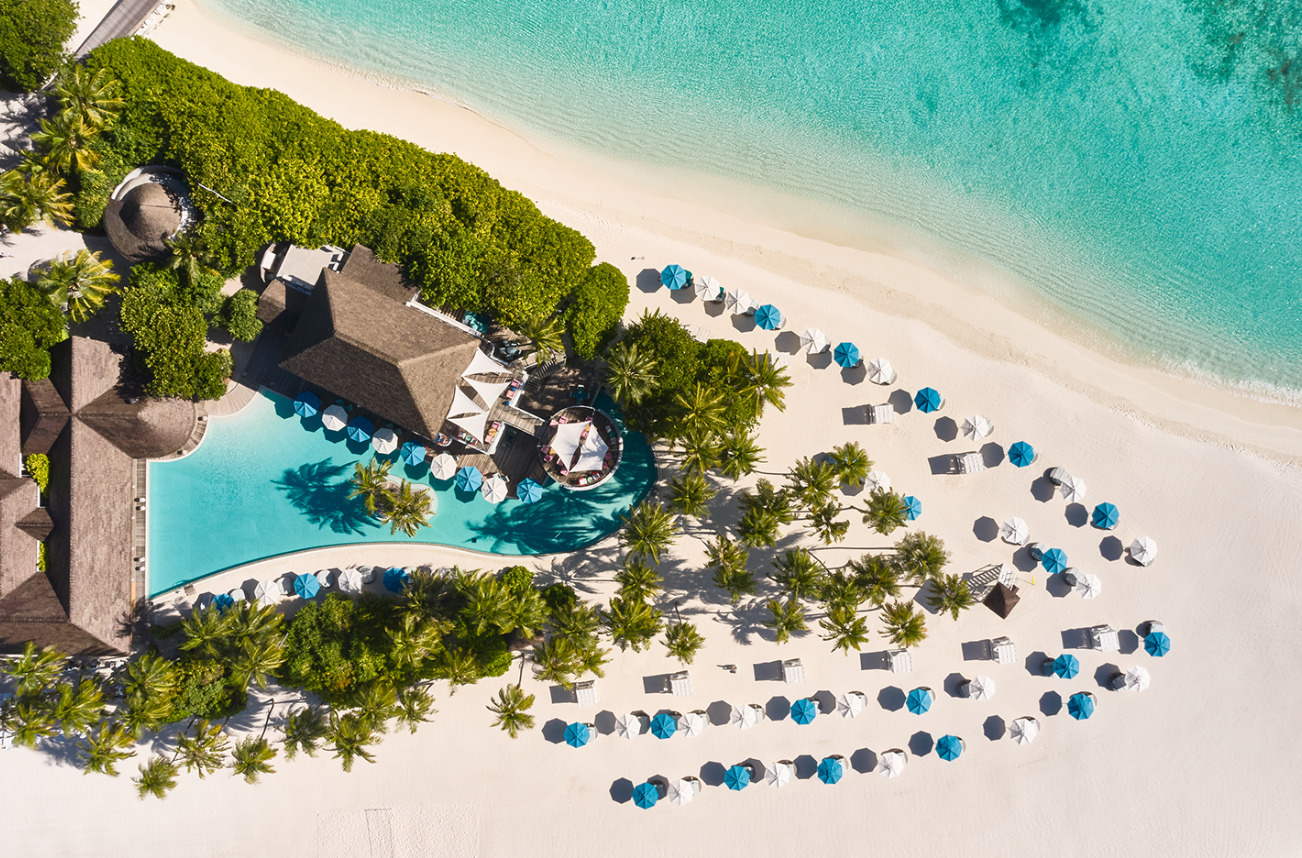 Réservation ( Hotel / Itineraire ) EN