Description
The Daios Cove hotel welcomes travelers from all over the world to the largest island in Greece and offers exceptional services for a panoramic stay on the shores of the Aegean Sea. This establishment skillfully combines five-star luxury and a choice atmosphere.
This hotel offers rooms, suites, villas and even a mansion for unique stays on the Greek island. These accommodations are design, comfortable and offer you all a sublime view on the sea, enough to fill your eyes. The rooms have balconies and some even have the chance to enjoy a private pool, just like the 250 square meter mansion with Mediterranean decoration that allows you to enjoy the incredible environment of the hotel.
To eat you will have the choice between the 5 restaurants offered by the hotel, a range of gastronomic dishes that will make you discover new flavors: The Beach House offers Mediterranean dishes that are quite simple to taste feet in the water. The Ocean Restaurant offers gourmet dishes with bright colours that will delight your taste buds. The Taverna offers sea views to enjoy traditional Greek cuisine in a magical setting at nightfall. The Pangea offers international dishes to discover new flavors in a design setting and the Firefly makes you enjoy typical or international dishes, delivered directly to your door.
To refresh you, there are also plenty of bars. Between the Ocean Bar and the Crystal Box, you can easily enjoy a refreshed cocktail while admiring the sea.
The Daios Cove also offers a very pleasant wellness area after a day of sightseeing. At the program vitality pool or leisure, numerous saunas, water jets, cryotherapy, hammam, beauty salon, treatments, massages, high-quality revitalizationtech, therapeutic water circuit and a large fitness room with coaches and specialists who offer joint courses, including yoga.
Whether it's relaxing on the hotel's private beach, swimming in the pools, enjoying fine cuisine or simply enjoying the unique atmosphere, Daios Cove is the perfect luxury retreat.
A fascinating view on the Aegean Sea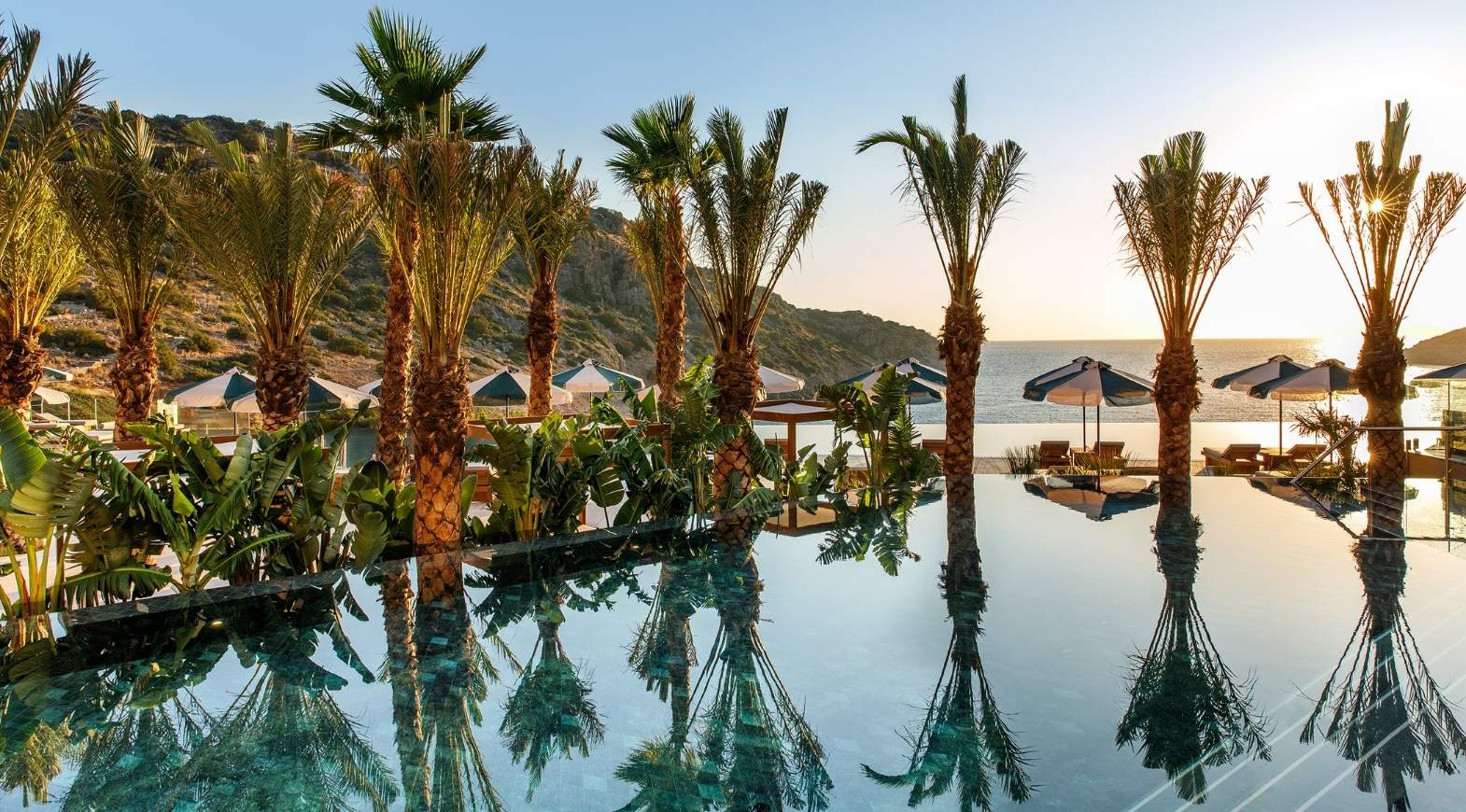 Daios Cove offers comfortably designed rooms, suites and villas with balconies and some private pools. It also offers a 250 square meters mediterranean style manor and a large private pool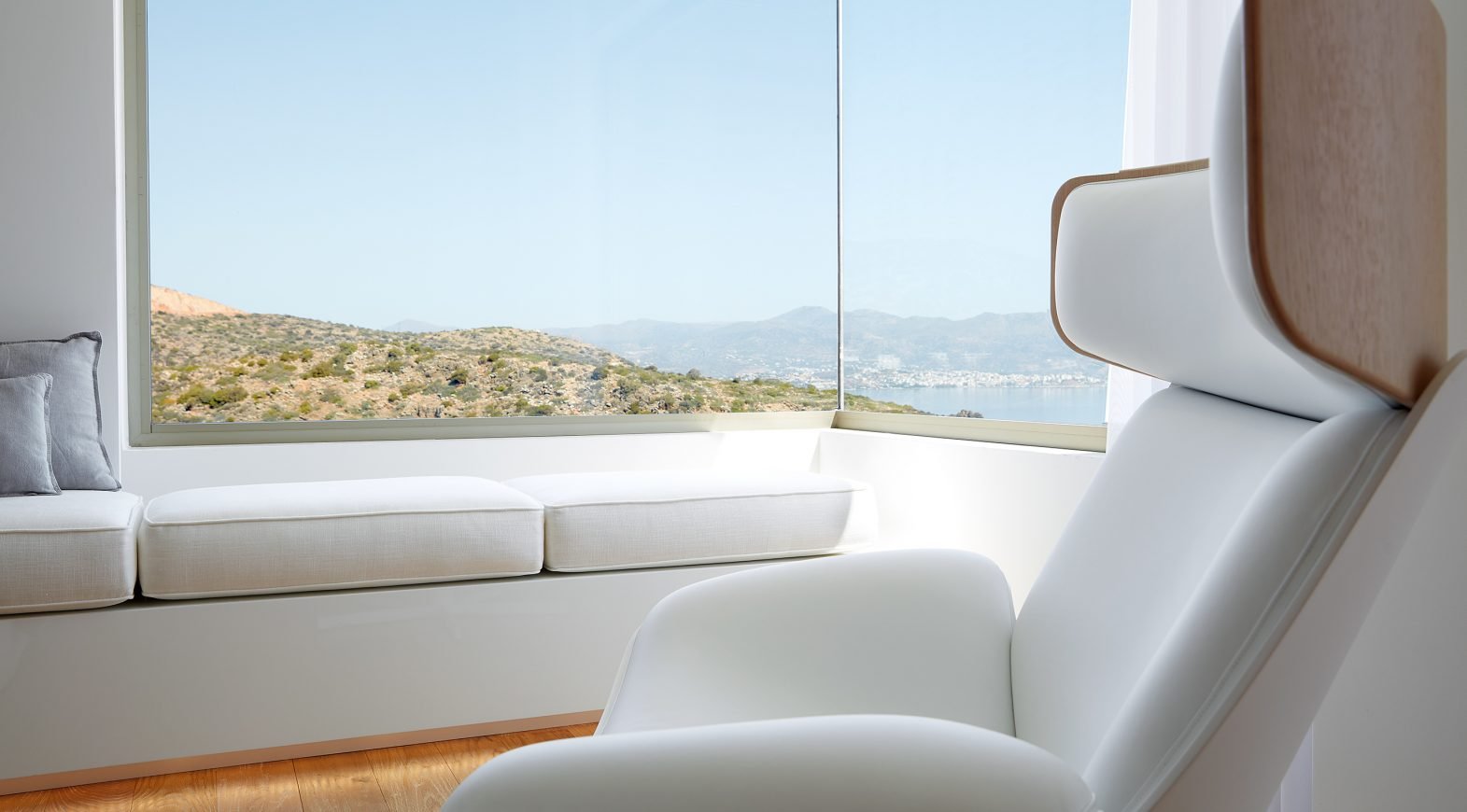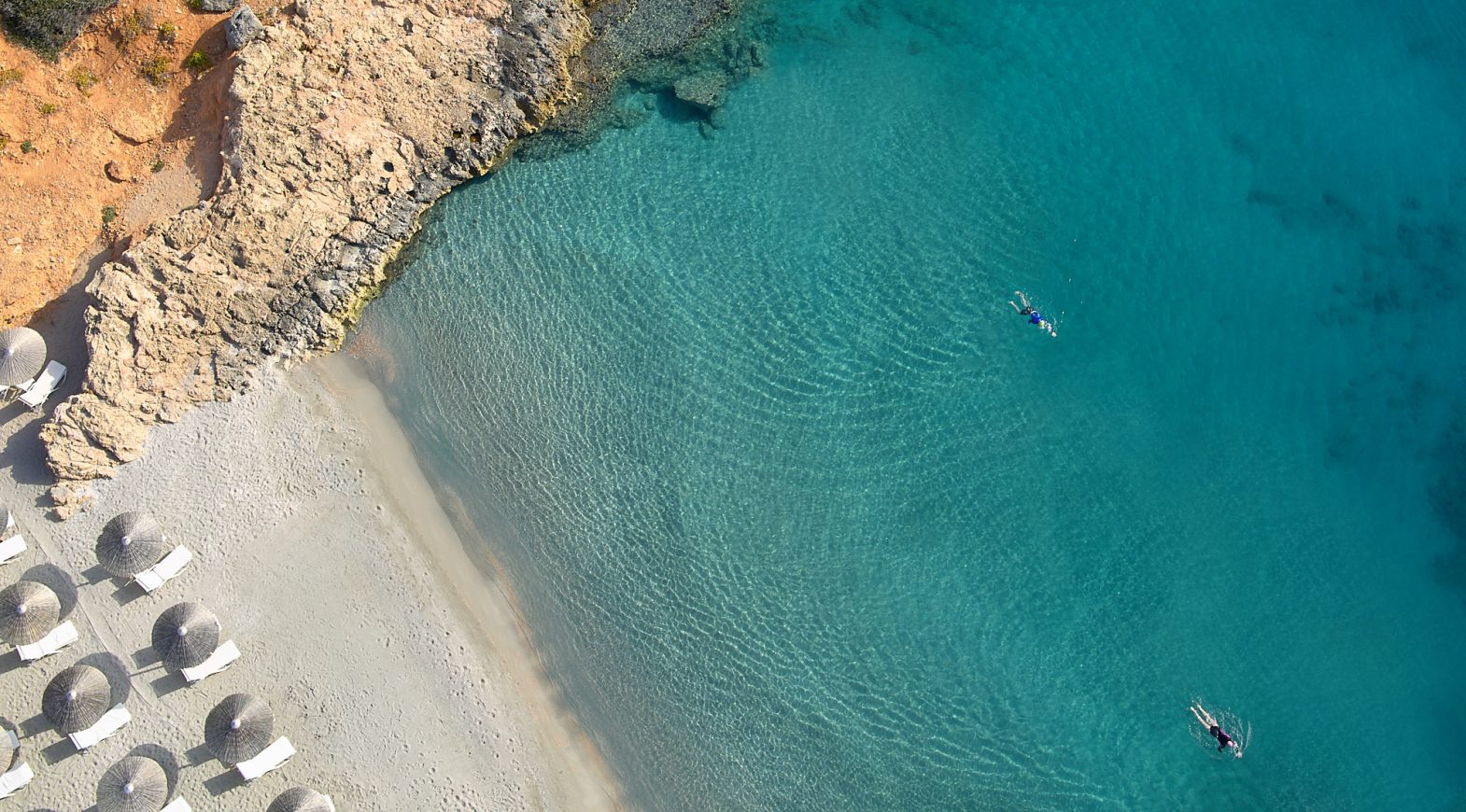 Réservation ( Hotel / Itineraire ) EN