Description
The Cosmopolitan Suites is a small luxury 4-star hotel nestled in the village of Fira in Santorini that offers its guests a sublime sea view directly from the center of the village.
The establishment with white walls is a real haven of peace, it is relaxing and close to all amenities: transport, restaurants, bars…
This hotel offers rooms, suites and villas all opening onto a magnificent view of the Aegean Sea and offering you a sunset worthy of the most beautiful postcards!
The rooms and suites are simply decorated, in neutral tones and with many natural materials such as wood and stone.
You can refresh or dine at the bar-restaurant offering cocktails to sip on all day long in front of a sublime sea view, but which also offers snacks and other refreshing dishes in a relaxed but elegant atmosphere thanks to a menu composed of delicious dishes.
The Cosmopolitan Suites guarantees a relaxing stay thanks to its large infinity pool, wellness area, massages and face and body treatments. Facilities that will relax you under this heat.
This hotel offers many other services such as boat tours, car rental, transfer to the airport and even a doctor present in case of problems.
Enjoy a relaxing holiday at Cosmopolitan Suites to discover the beautiful island of Santorini.
An indescribable view on the Aegean Sea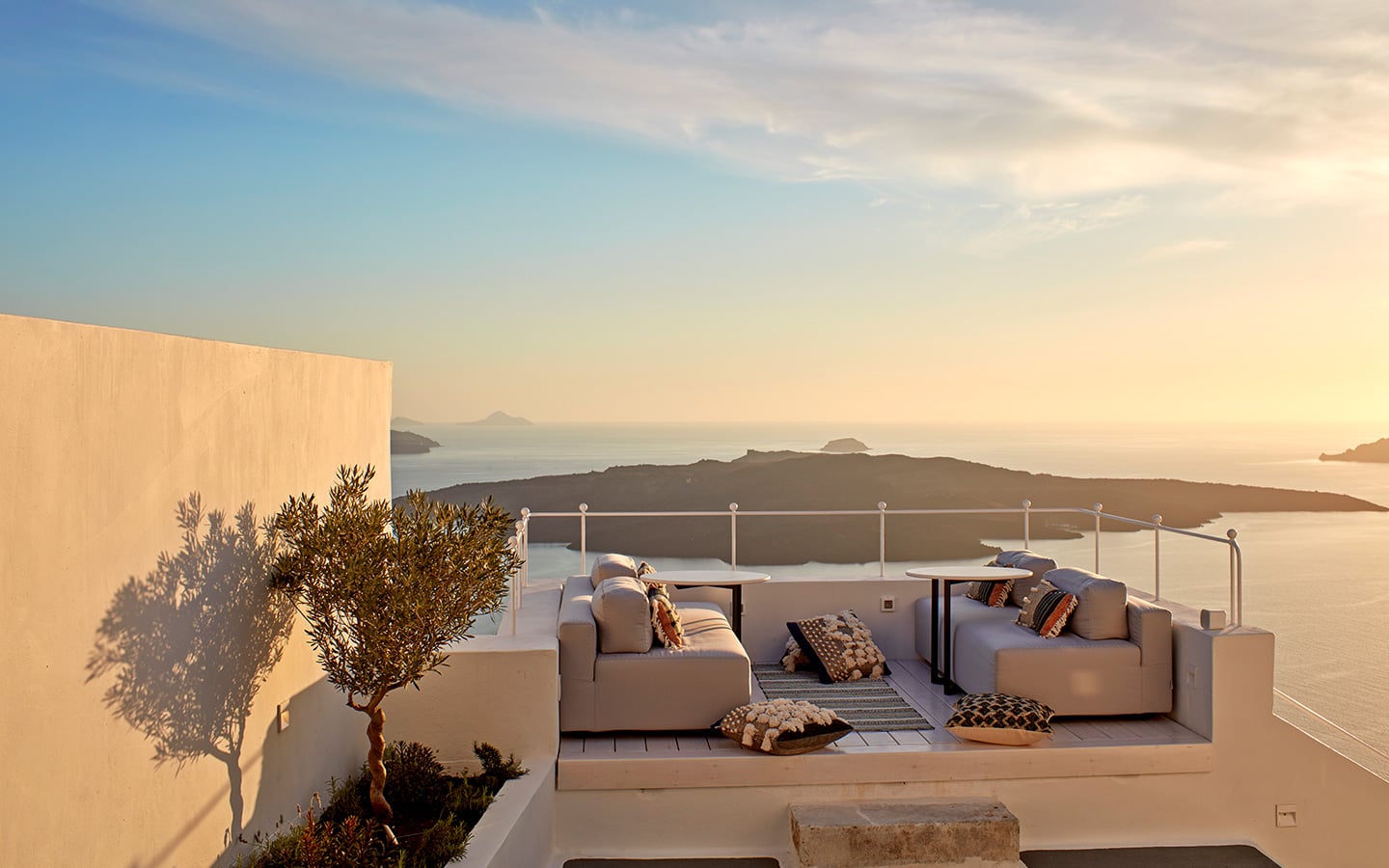 The Cosmopolitan Suites guarantees a relaxing stay thanks to its large infinity pool, wellness area, massages and face and body treatments. Equipment that will relax you under this heat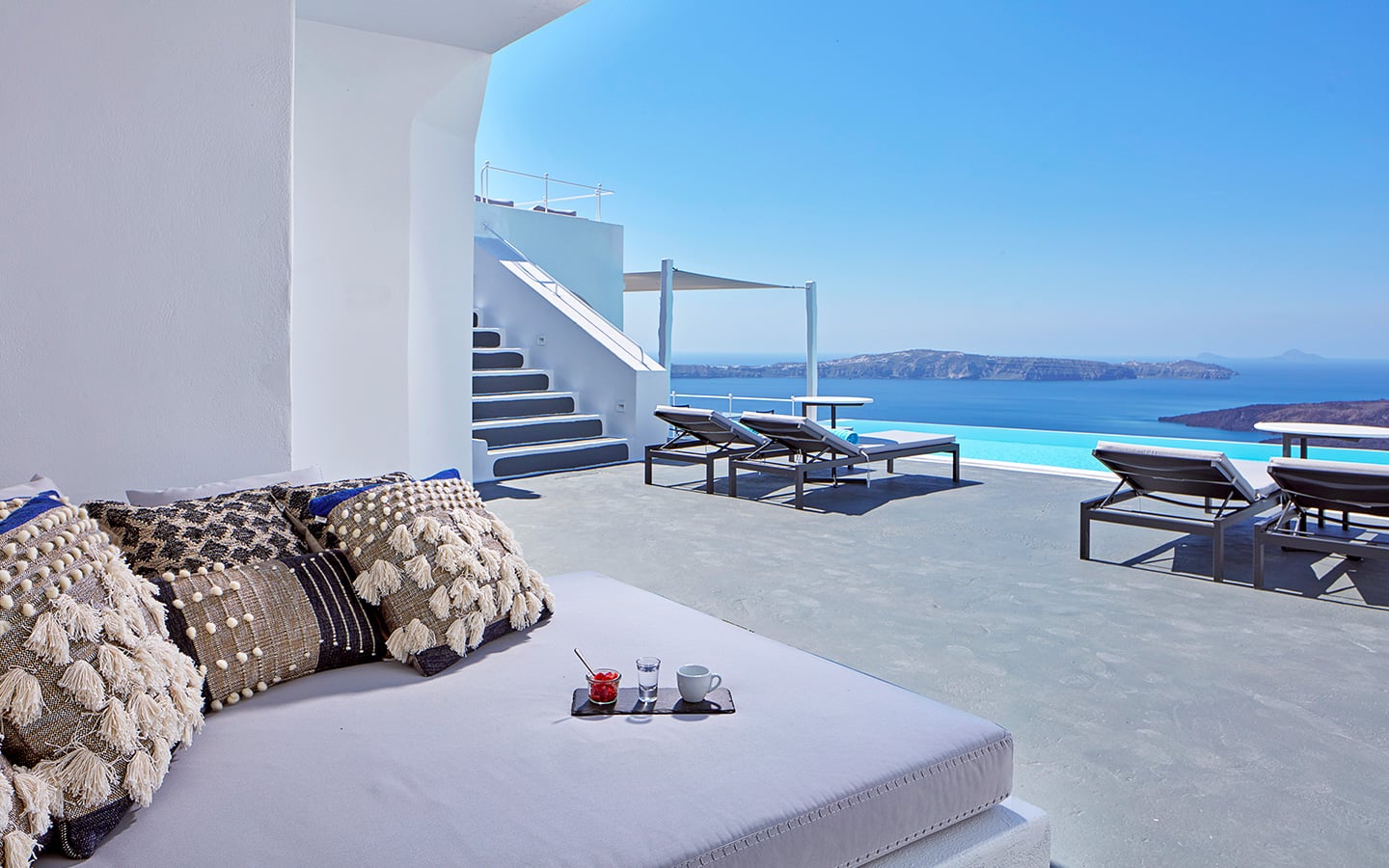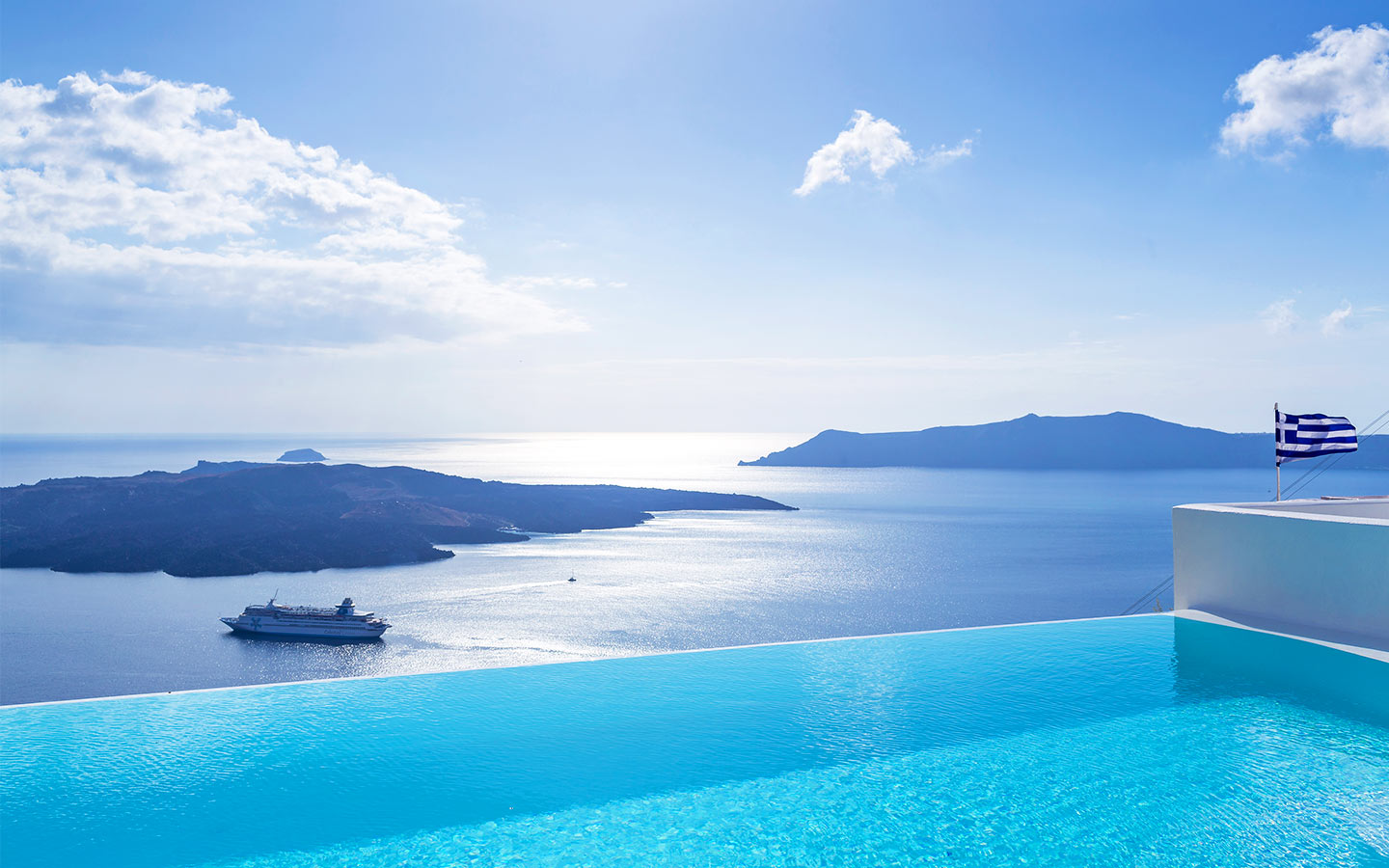 Réservation ( Hotel / Itineraire ) EN