Description
The Constance Halaveli hotel welcomes you to the Maldives on the island of Halaveli. This resort is made up of 85 exceptional villas all with a private pool.
You can choose to have your meals at Jahaz, with a large outdoor area and sumptuous buffets, at Jing, located on a pontoon above the water and combining european and asian dishes, or at Meeru with seafood and meat to enjoy barefoot on the beach next to the palm trees.
Make the most of relaxation in one of the two bars, in the huge swimming pool near the ocean or in the U Spa on stilts with steam bath, sauna, cold and hot pool and other various facilities for the greater happiness of your body. Also take advantage of a hairdressing & beauty salon and the services of a stylist. Diving is an essential activity to add magical moments to your stay.
Location
Indian Ocean
Maldives
Halaveli Island
A heavenly view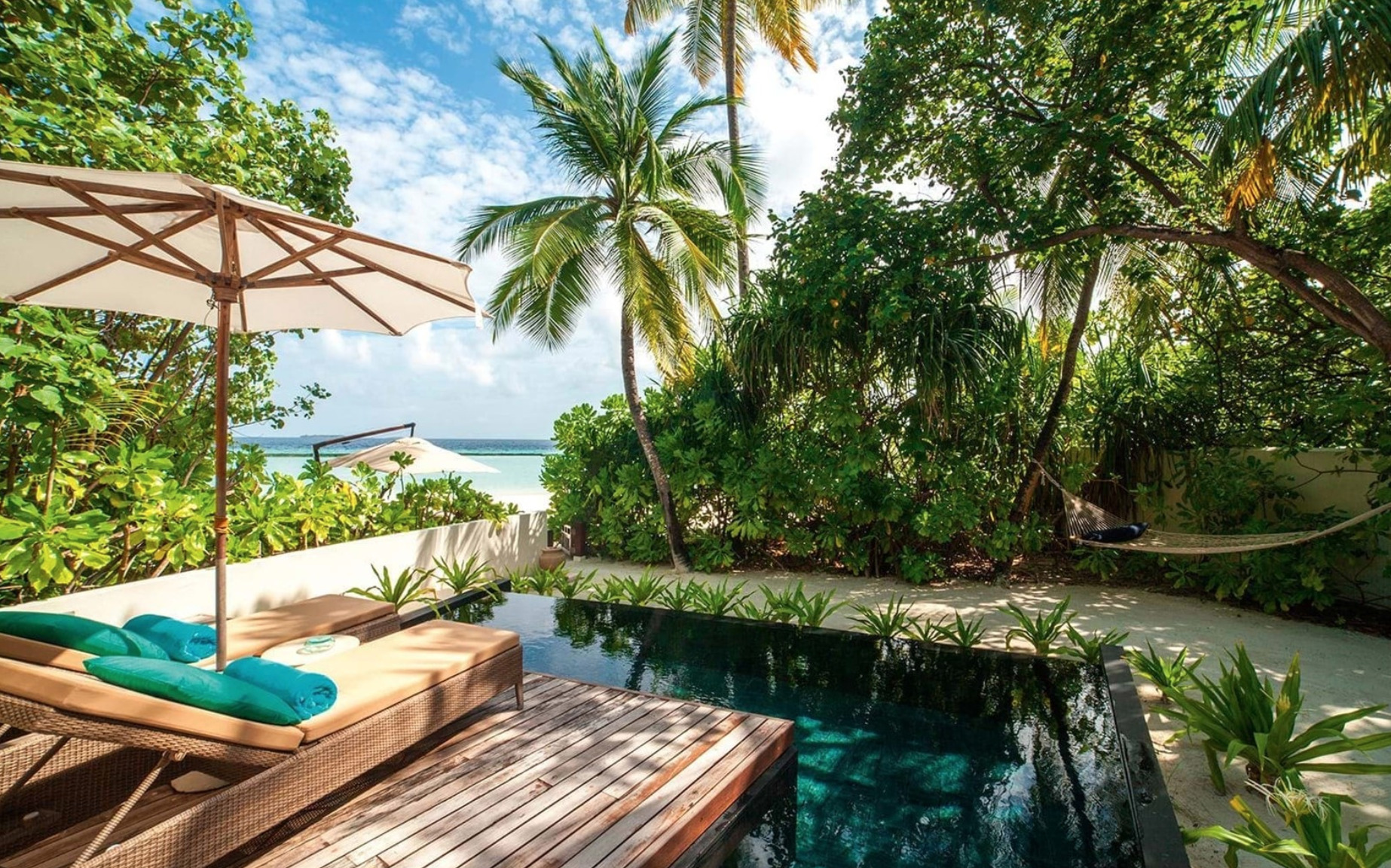 This Maldives hotel, member of the Leading Hotels of the World, has all the assets to make you feel in paradise
In an idyllic intimate setting, stay in a luxurious retreat lulled by the gentle sound of the Indian Ocean waves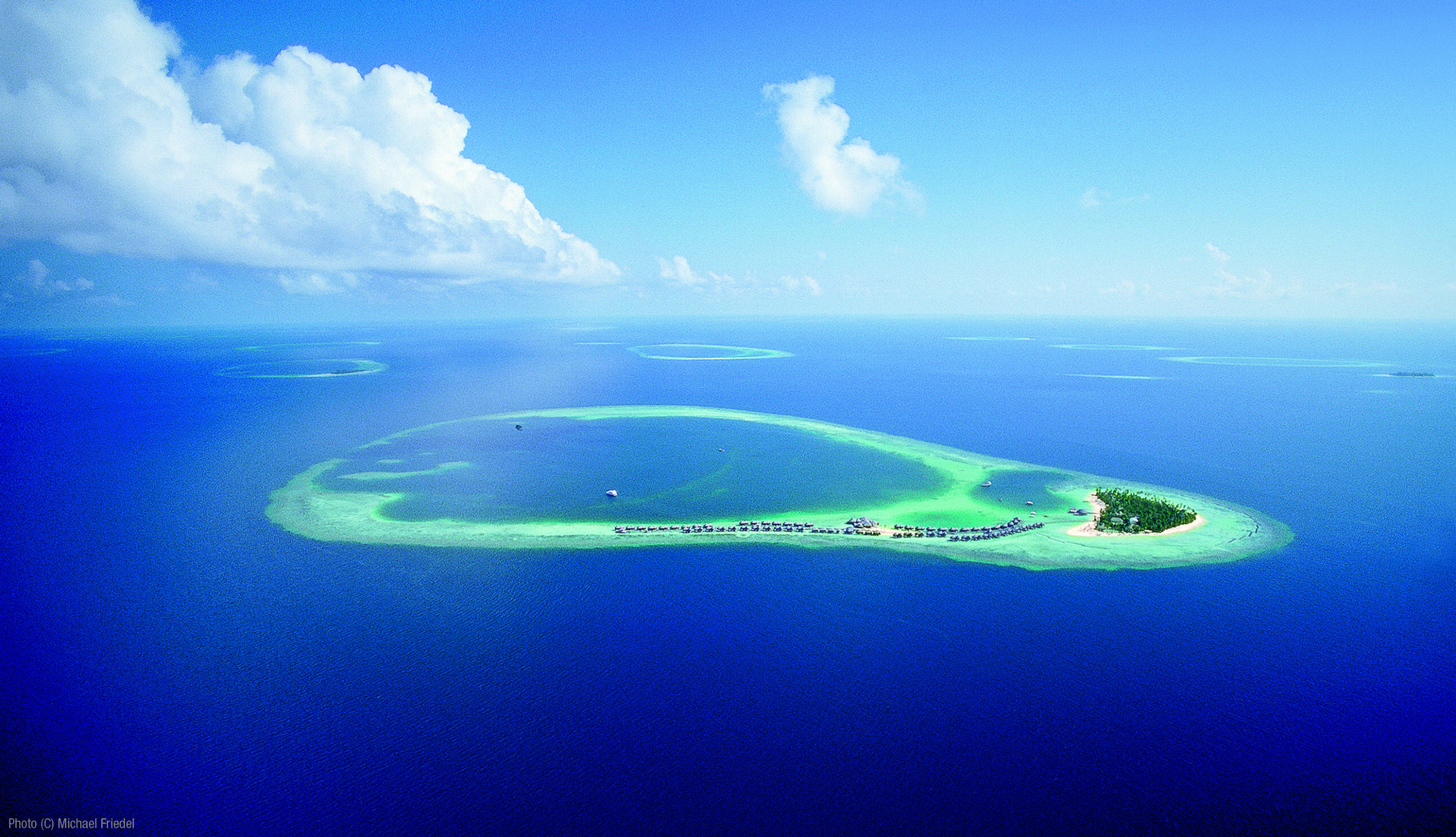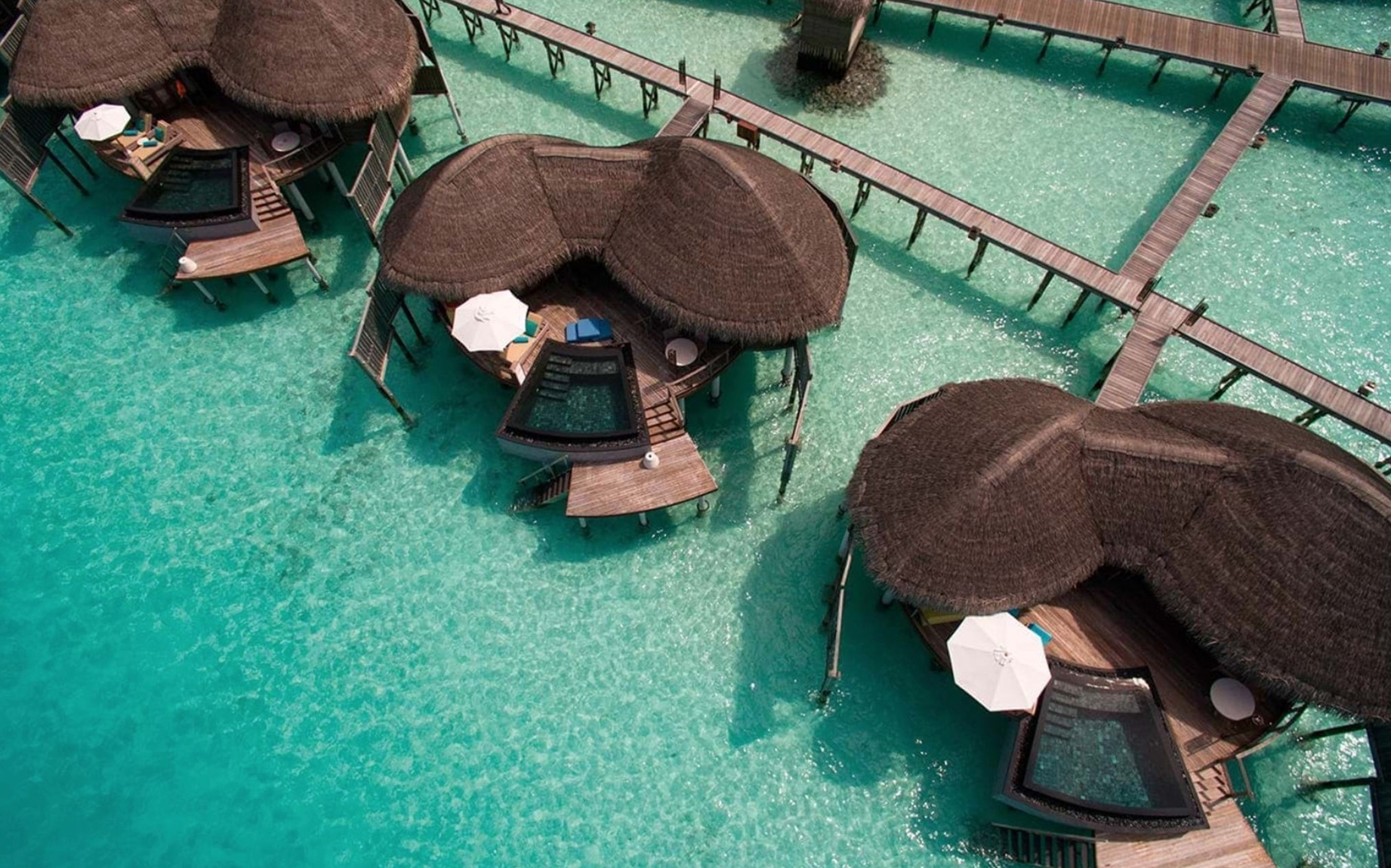 Réservation ( Hotel / Itineraire ) EN