Description
The CavoTagoo hotel is located on the shores of the island of Mykonos, and offers you a magnificent view on the sea, whether from your room, the restaurants or other public areas of the establishment.
The number one goal of CavoTagoo is to create memorable experiences for its guests, so the hotel does everything possible to ensure that every visit will be deeply etched in the minds of its guests.
The property offers heavenly and spacious rooms and suites with a sublime sea view. They are decorated with sobriety, in soft colors. Most have a private balcony, and some are lucky enough to enjoy a private swimming pool or jacuzzi with a sea view and a bit of shelter, creating a very intimate cave effect.
For dining, you can choose between 2 restaurants: Le Meraki, which offers colourful Greek and Mediterranean dishes or Zuma, a more gastronomic restaurant with swimming pool and views on the Aegean Sea.
A wellness and spa area is also available by the CavoTagoo hotel for a moment of relaxation and beauty. You will find massages as well as body and face treatments provided by professionals who combine techniques and unique ingredients. You can also get your hair done and have a manicure.
CavoTagoo has managed to be a cosmopolitan luxury hotel and destination for lovers of unique and relaxing experiences all over the world.
A splendid view on the turquoise waters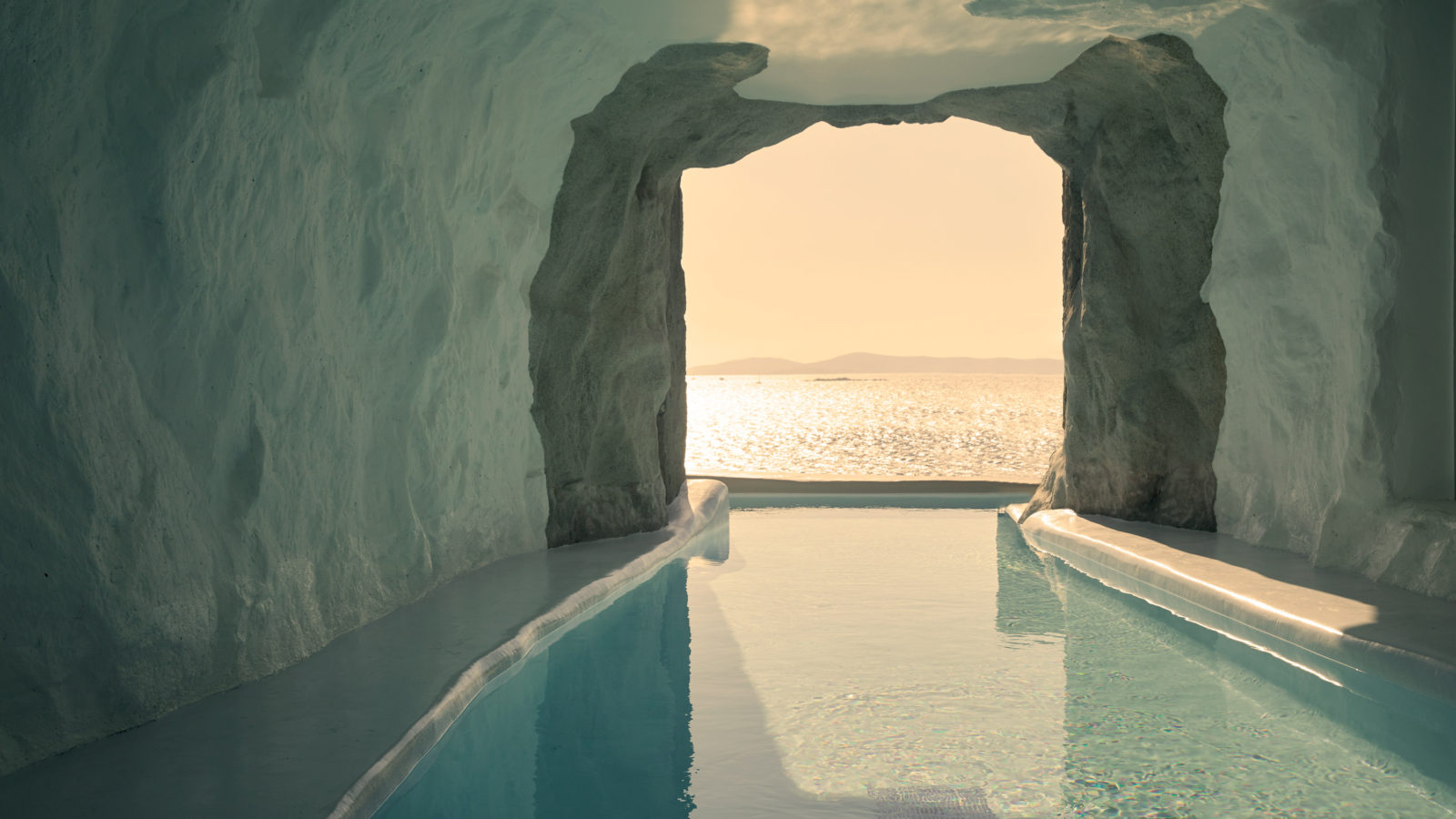 Whether in the public areas of the establishment, or in your rooms, the magnificent sea view follows you wherever you go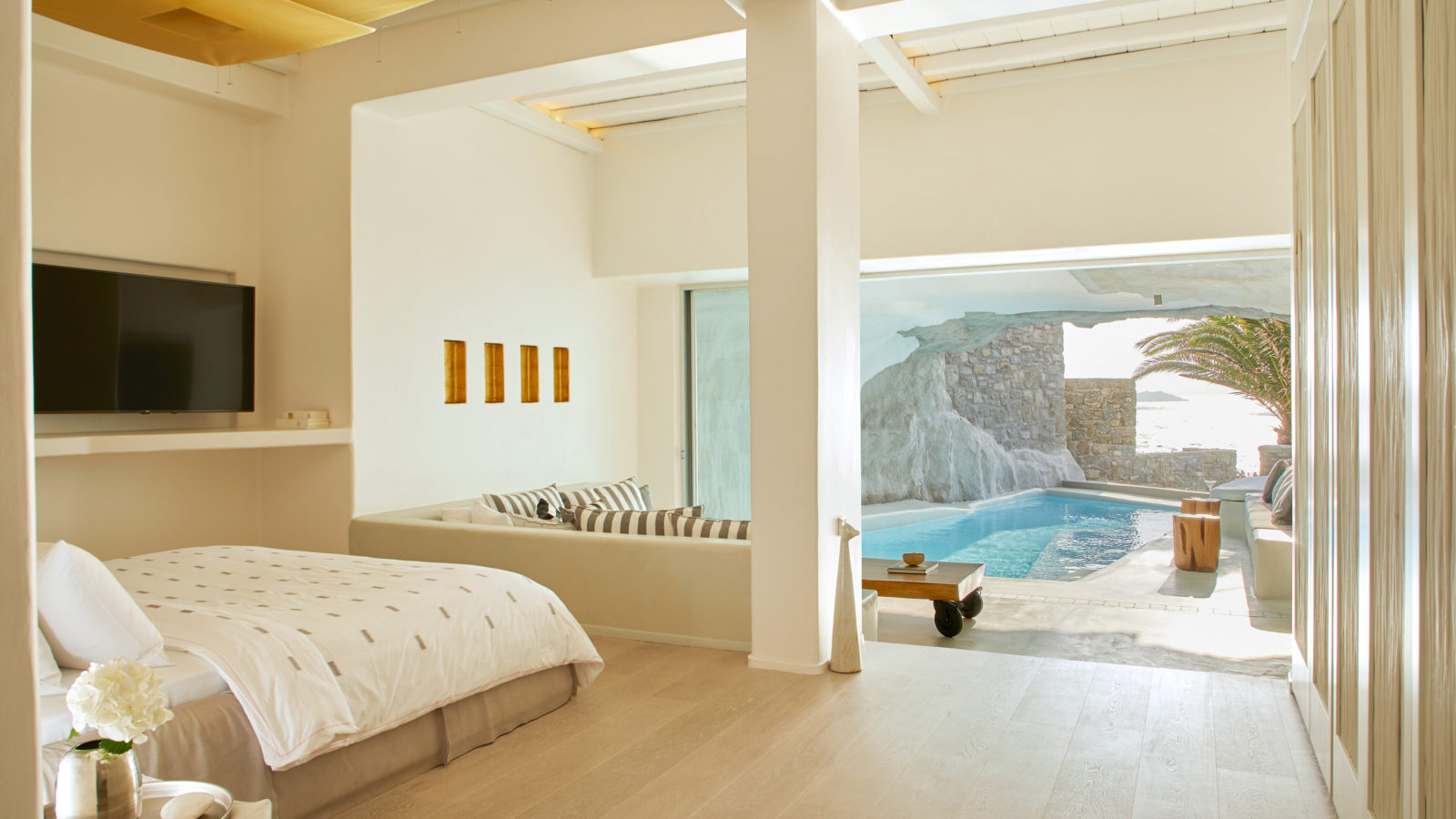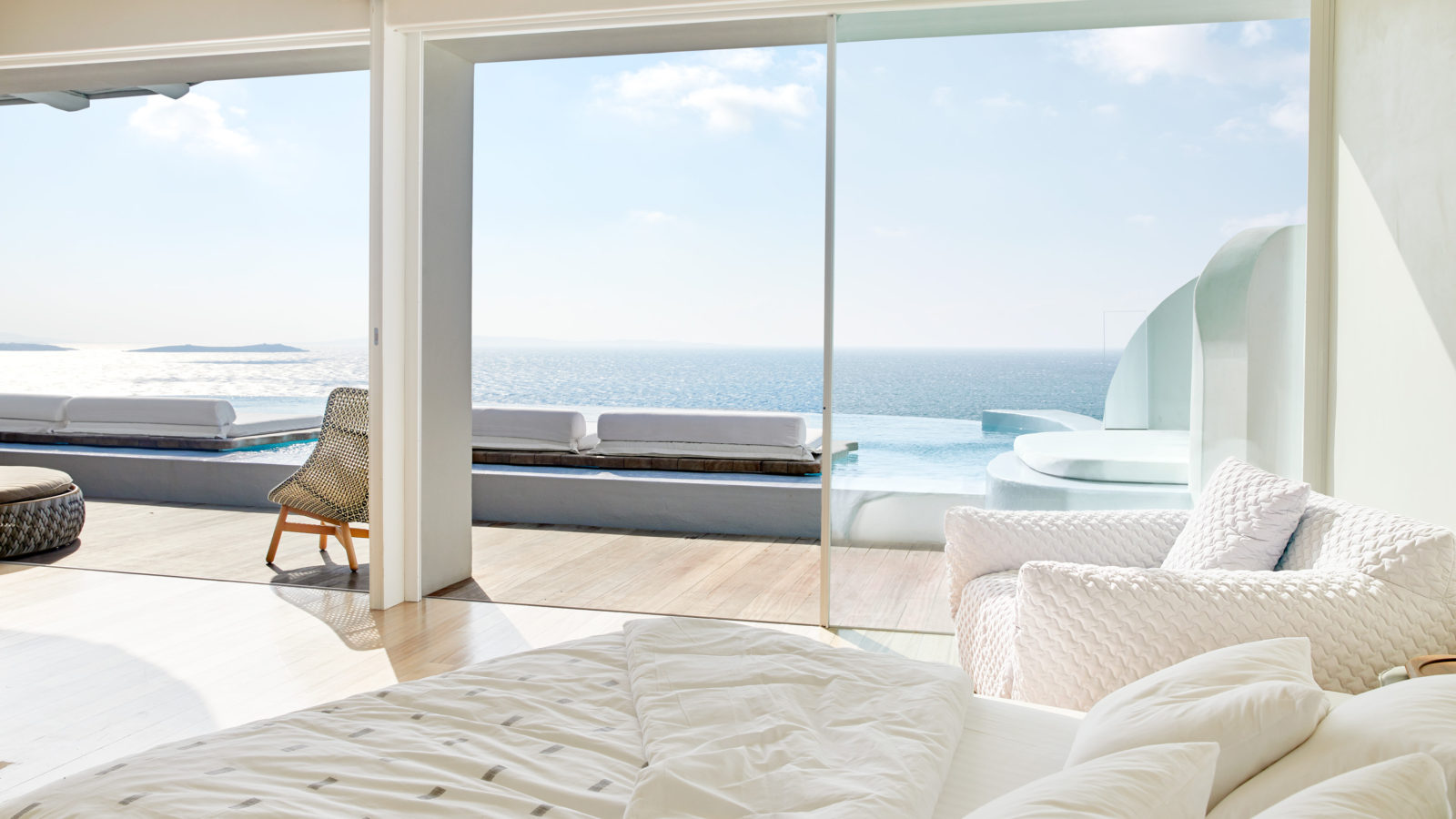 Réservation ( Hotel / Itineraire ) EN