Description
The prestigious Bohemia Suites & Spa is located on the island of Las Palmas de Gran Canaria in the Canary Islands in Spain. In this welcoming and elegant hotel, you will feel at home thanks to its luxurious facilities such as the huge swimming pool! Surrounded by gardens, beaches and the city centre, it will surely offer a panoramic view on the island.
Bohemia Suites & Spa offers spacious and bright rooms, suites and studios. Decorated in a simple but colourful way, these accommodations reflect the festive life of the island and offer a sublime view on the city, the ocean and the beaches.
To relax in this hotel, a complete wellness area is at your disposal. Indoor and outdoor pools, saunas, steam baths, cold water pools, ice fountain, treatments and massages: you can only get out of this spa completely relaxed. As for the sportiest, they can spend their time in the hotel's fully equipped gym, an incomparable luxury in an establishment located in the heart of a seaside resort.
For your lunches or dinners, the 360° Restaurant will be delighted to welcome you on the top floor of the hotel in a room entirely covered with bay windows that will allow you to admire the Atlantic in all its splendour. This restaurant offers gourmet Mediterranean dishes made with quality local products: what to satisfy your taste buds!
End the day at the hotel bar and enjoy a delicious cocktail that will refresh you in this intense heat.
Location
Spain
Canary Islands
Las Palmas de Gran Canaria
A magnificent view on the Atlantic Ocean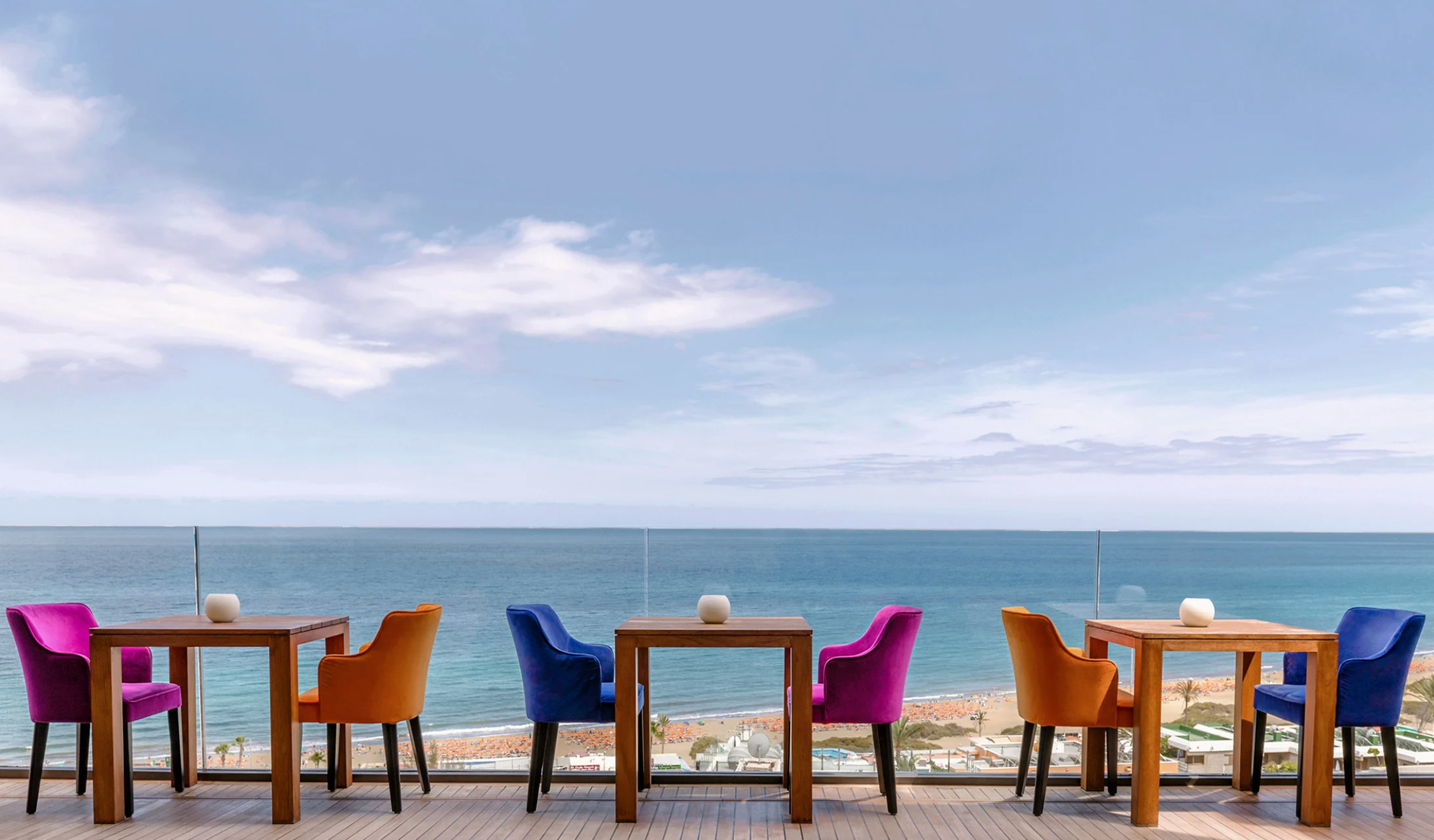 Try the 360° Restaurant, located on the top floor of the hotel, which offers panoramic views on the Atlantic Ocean through its many bay windows. You can taste delicious Mediterranean gastronomic dishes made from quality local products: a real luxury!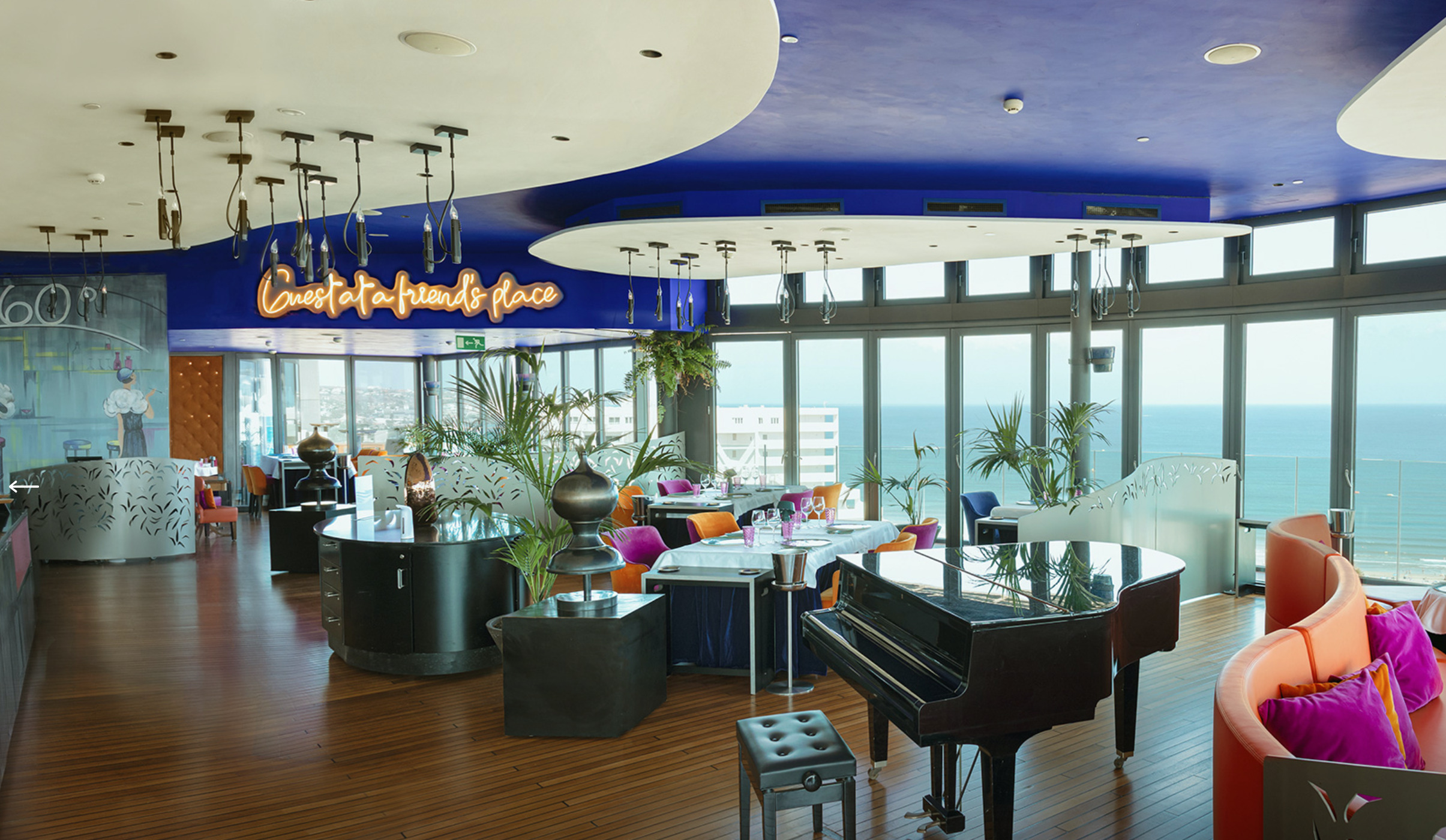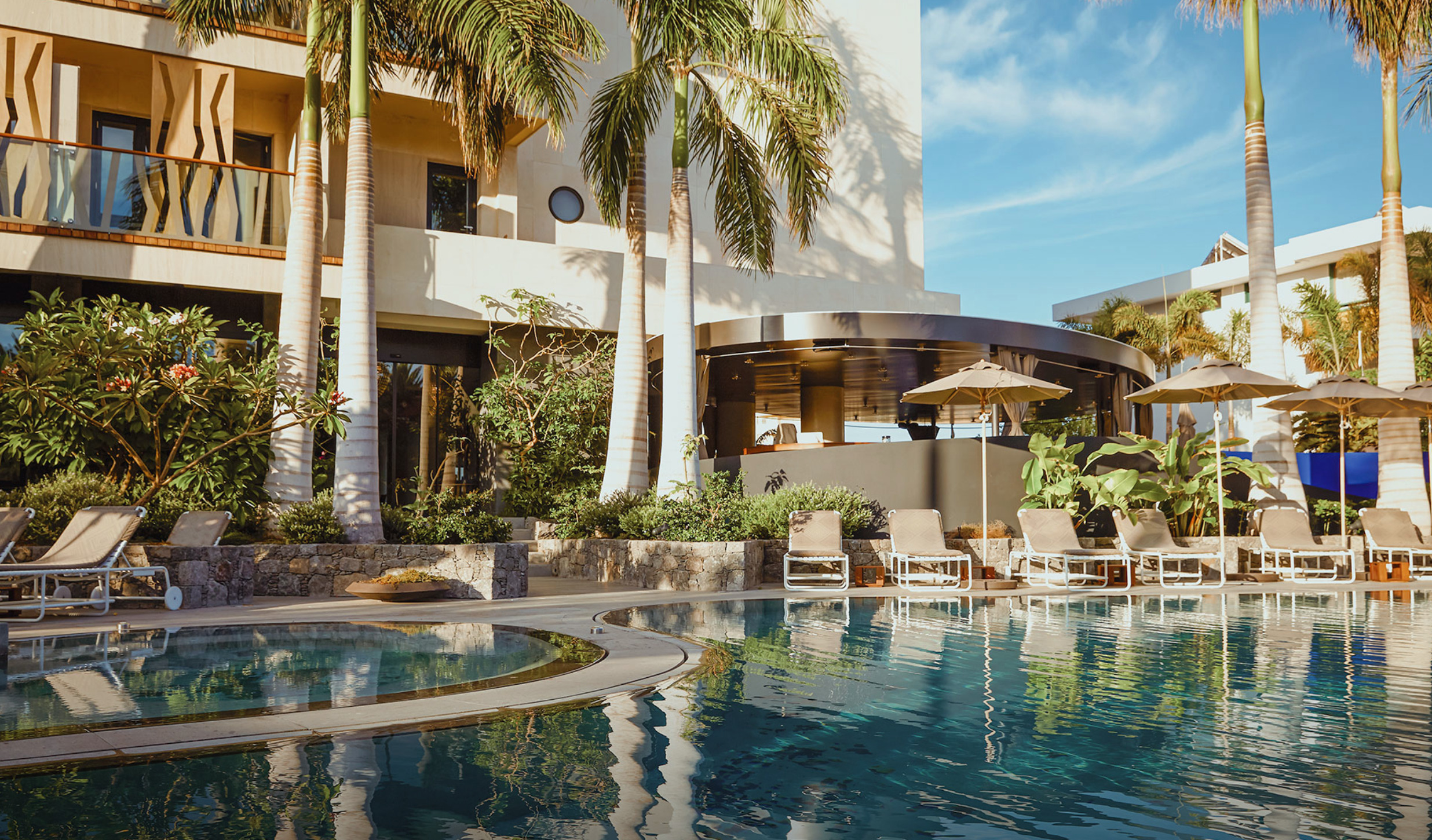 Réservation ( Hotel / Itineraire ) EN