Description
The Bodrum Loft, a 5-star establishment, has a special and very design architecture that is in perfect harmony with the Mediterranean environment in which it evolves! Located not far from Bodrum in the southwest of Turkey, this hotel offers a magnificent view on the sea and its turquoise waters!
This property offers many sublime rooms and suites. These are minimalist, bright and decorated in light tones that let in more natural light! The sublime bay windows that make up the facades of the rooms will allow you to admire a continuous panoramic view on the sea that stretches as far as the eye can see!
If you want more luxury, you can enjoy one of the villas offered by the property, they will offer you more space and privacy.
Take time for yourself in the wellness area of the establishment, located in the heart of the garden and overlooking the turquoise waters of the sea, it will offer you everything you have come for. Hammam, sauna, treatment rooms and massages, fitness area and outdoor pool, you can only come out completely relaxed!
Finally, finish your day in one of the 3 restaurants of the hotel. Italian flavors and snacks to enjoy in the shade of olive trees, local and Mediterranean recipes, gourmet buffet concocted especially for you or ice cream and other sweets in the afternoon: you will surely find something to delight your taste buds in this sublime luxury hotel!
A panoramic view on the Mediterranean Sea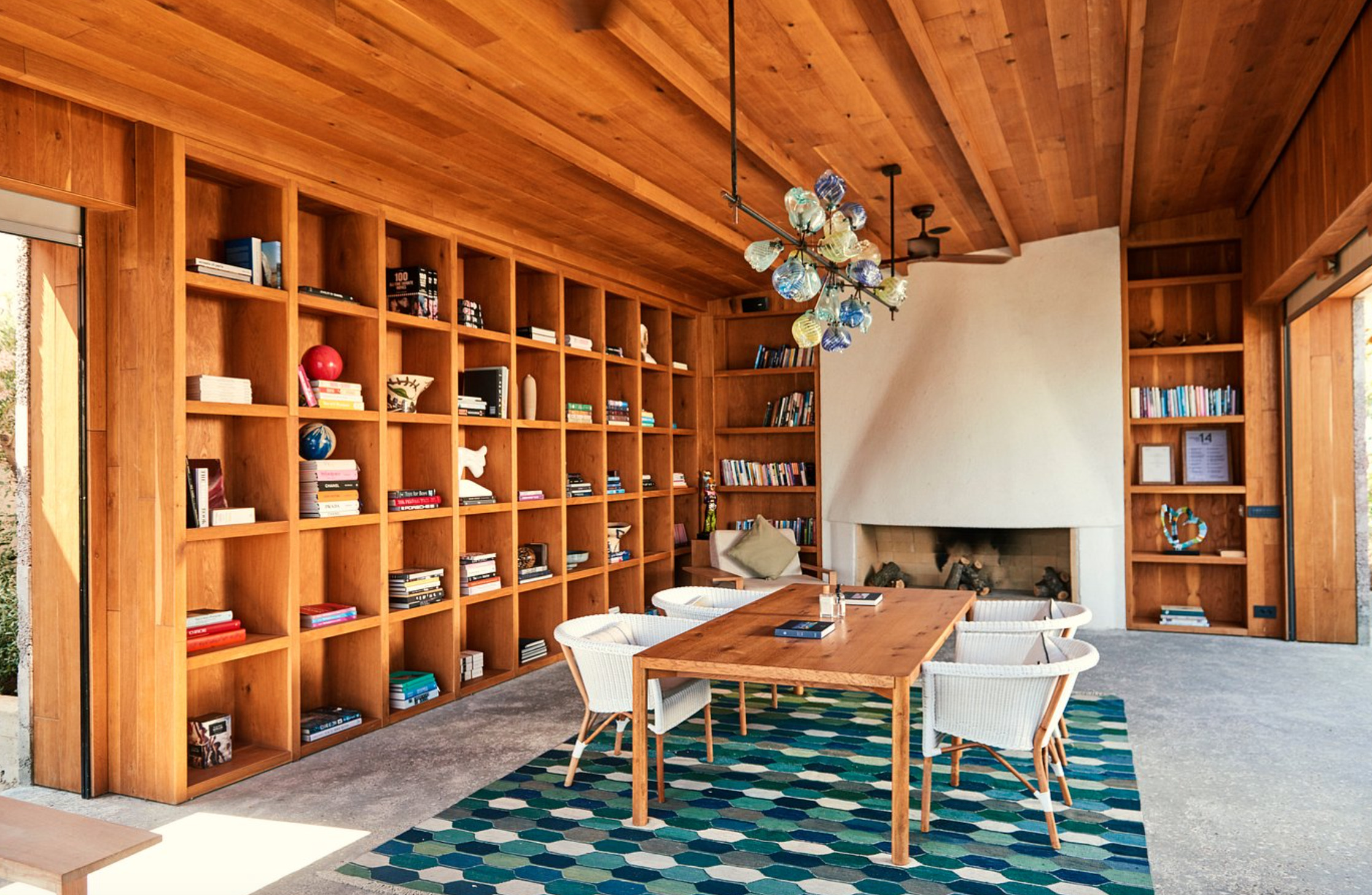 Relax by taking advantage of the hotel's many facilities: hammam, sauna, treatment and massage rooms, fitness center and outdoor pool, you will find everything you have always dreamed of!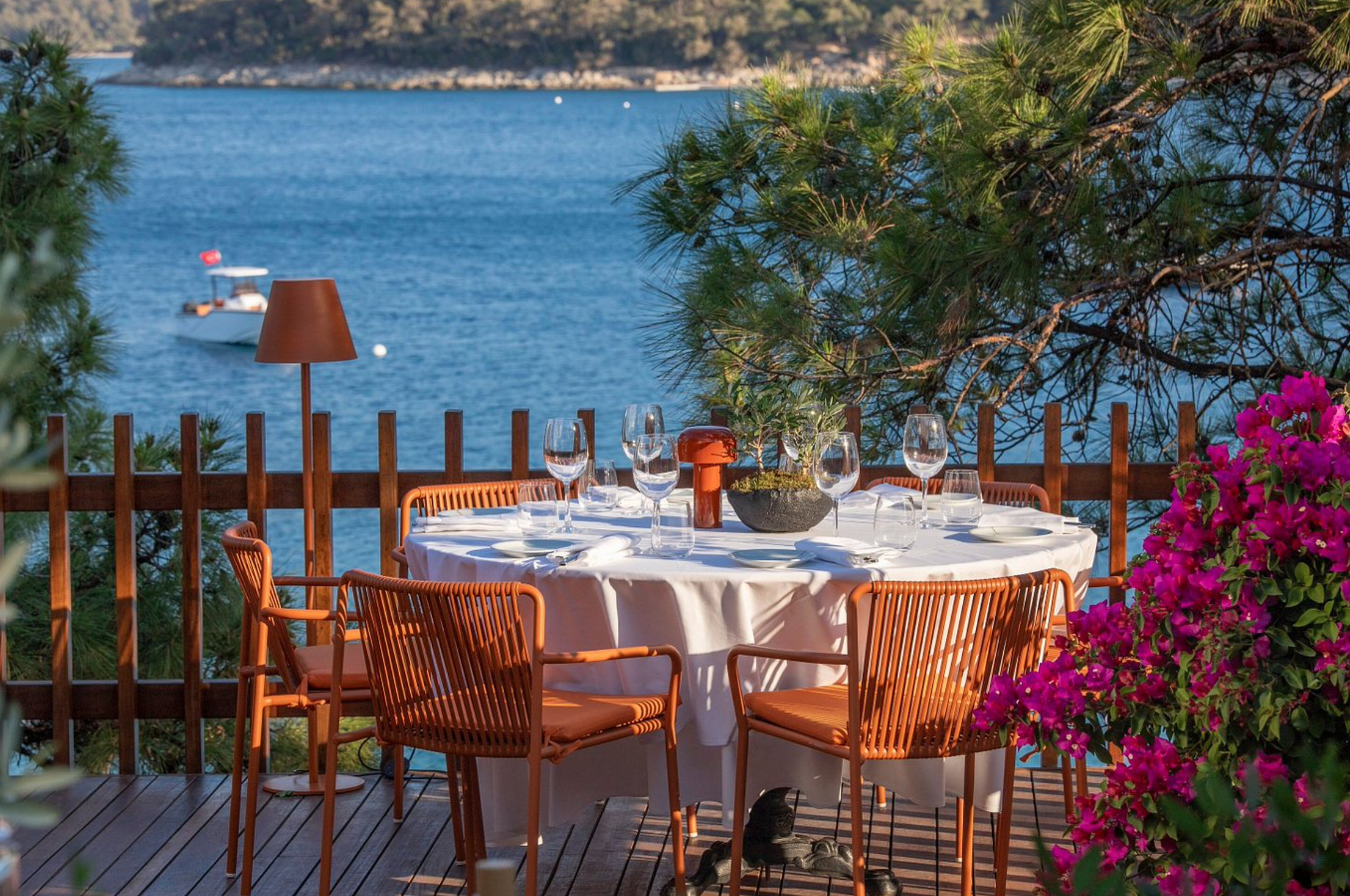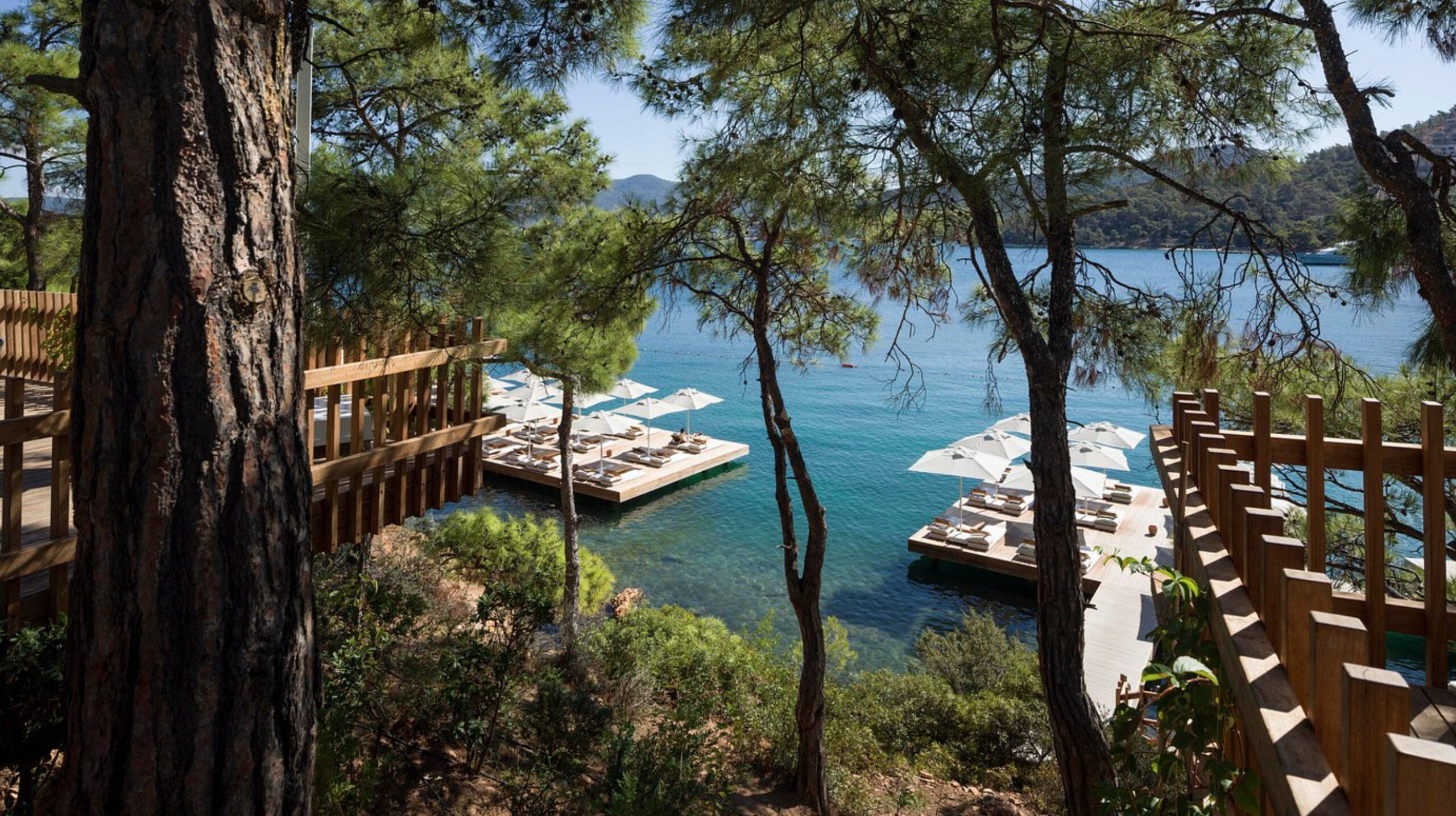 Réservation ( Hotel / Itineraire ) EN