Description
Amare Hotel Marbella is located in the heart of Andalusia. Its location is ideal because of its closeness to the sea but also to all the amenities of the city. Everything is accessible on foot from this luxury hotel nestled in the heart of the city and offering a magnificent sea view.
This property offers very modern, spacious and uncluttered rooms and suites in which light is omnipresent. These accommodations are ideal for a stay with family or friends by the sea, they are comfortable and gives you a magnificent panoramic view on the turquoise water of the Mediterranean as well as on the seafront. Most of these rooms have balconies to fully enjoy the incredible panorama.
For a few hours of relaxation, enjoy a huge spa within the hotel itself.
Enjoy the professionalism of the staff during a massage, a facial treatment, a body treatment, a beauty treatment etc. Discover the hotel's indoor and outdoor pool, its solarium, hydrotherapy circuit and other quality equipment that are all incredibly relaxing.
As for meals, a wide range of choices awaits you: 7 restaurants and bars are present in the hotel, enough to make you discover new flavors all more surprising than the others. Mediterranean cuisine, authentic, sensorial or gastronomic. Cocktail bars in which you can enjoy an incredible view from the hotel's rooftop, or directly feet in the water from the pool in the afternoon. You will have too many options to eat in the Amare Hotel Marbella.
Many evenings are organized in this establishment: DJ, music group, musicians or singers, one thing is sure, you will not be bored!
Finally, this hotel offers access to a private beach, the Amare Beach, to enjoy peace of the Mediterranean with deckchairs, snacks, cocktails and a professional service.
An impressive view on the Mediterranean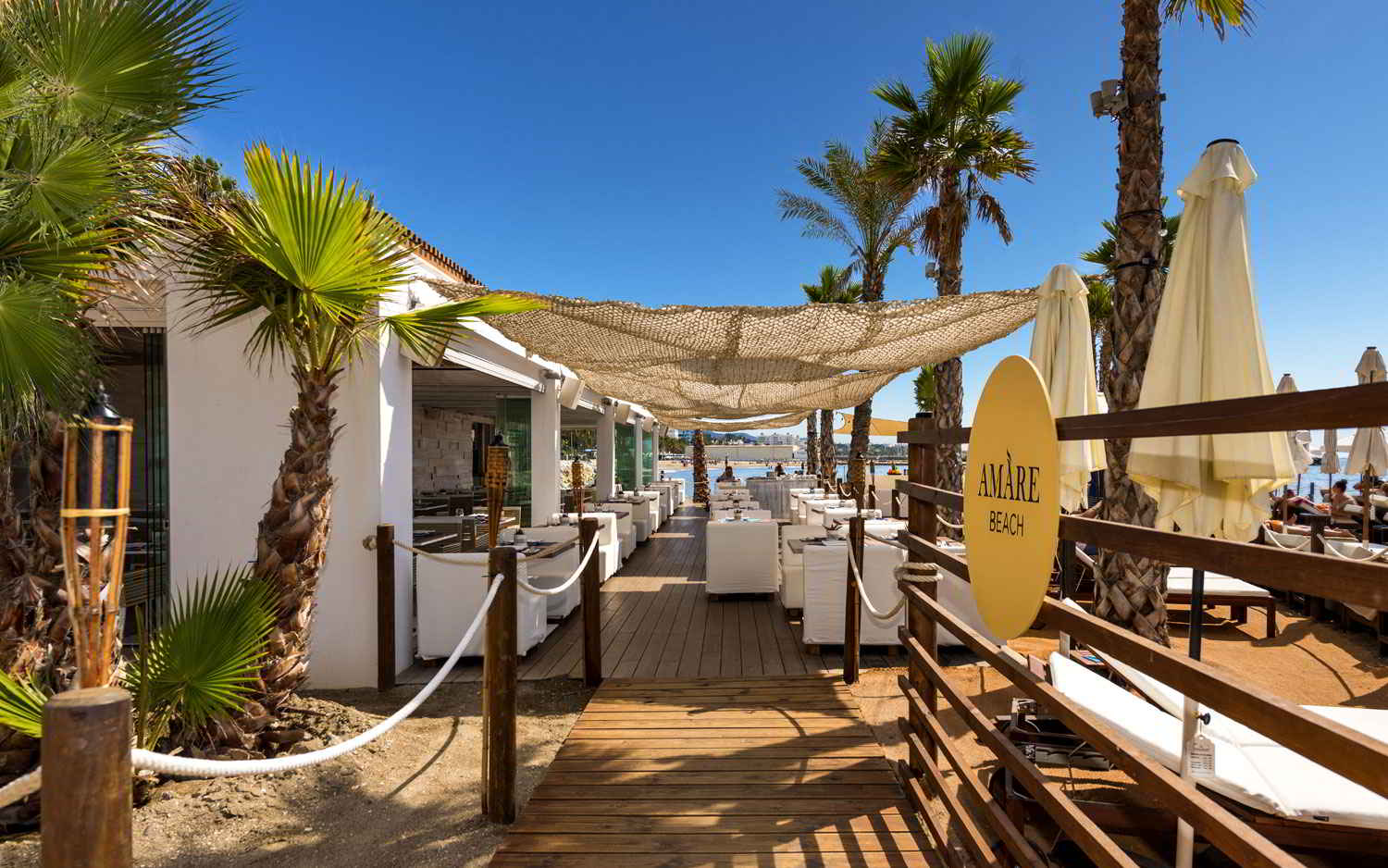 Enjoy 7 restaurants and bars offering tasty, authentic, gastronomic and sensory dishes and a sublime view from the hotel's rooftop or from the pool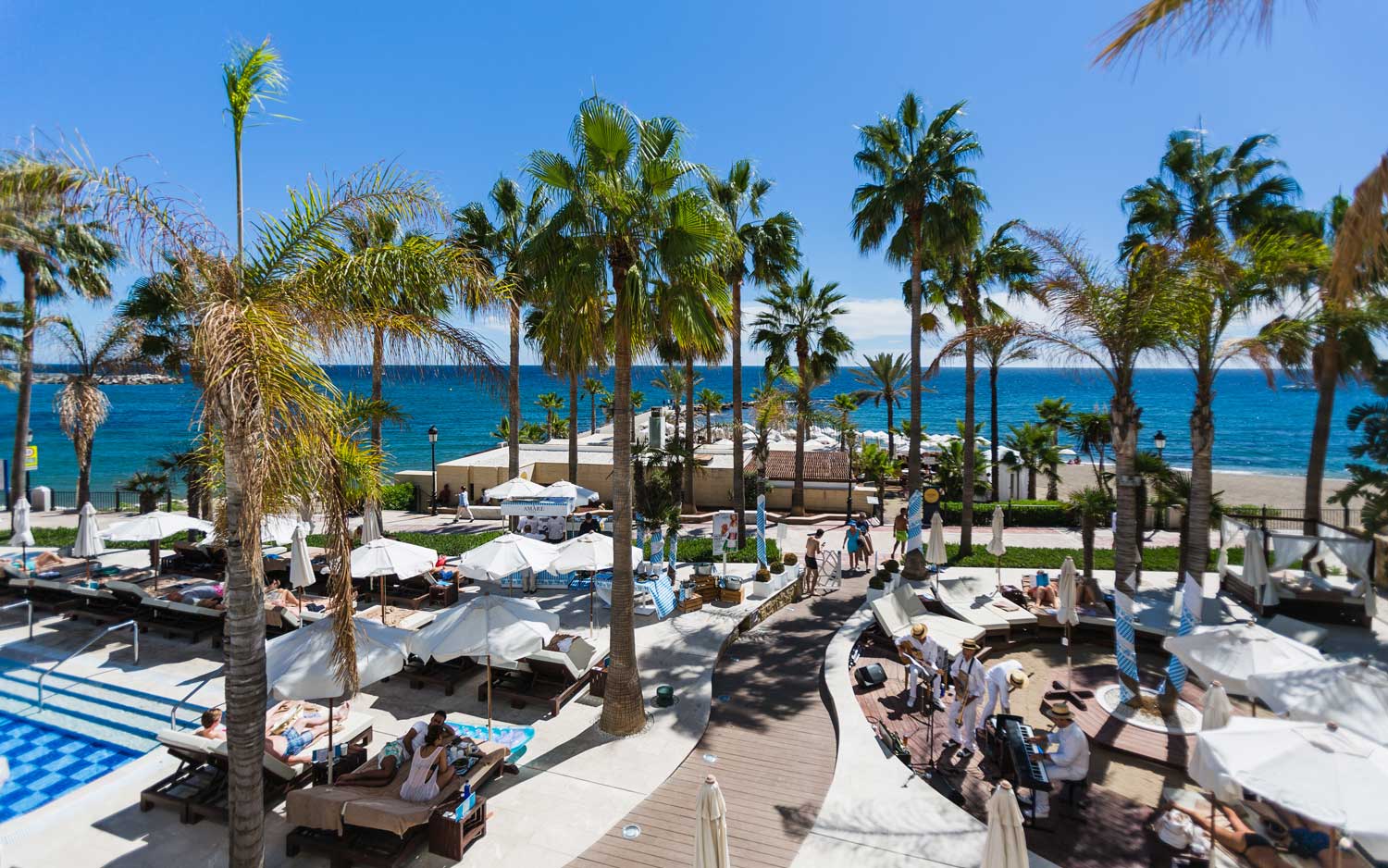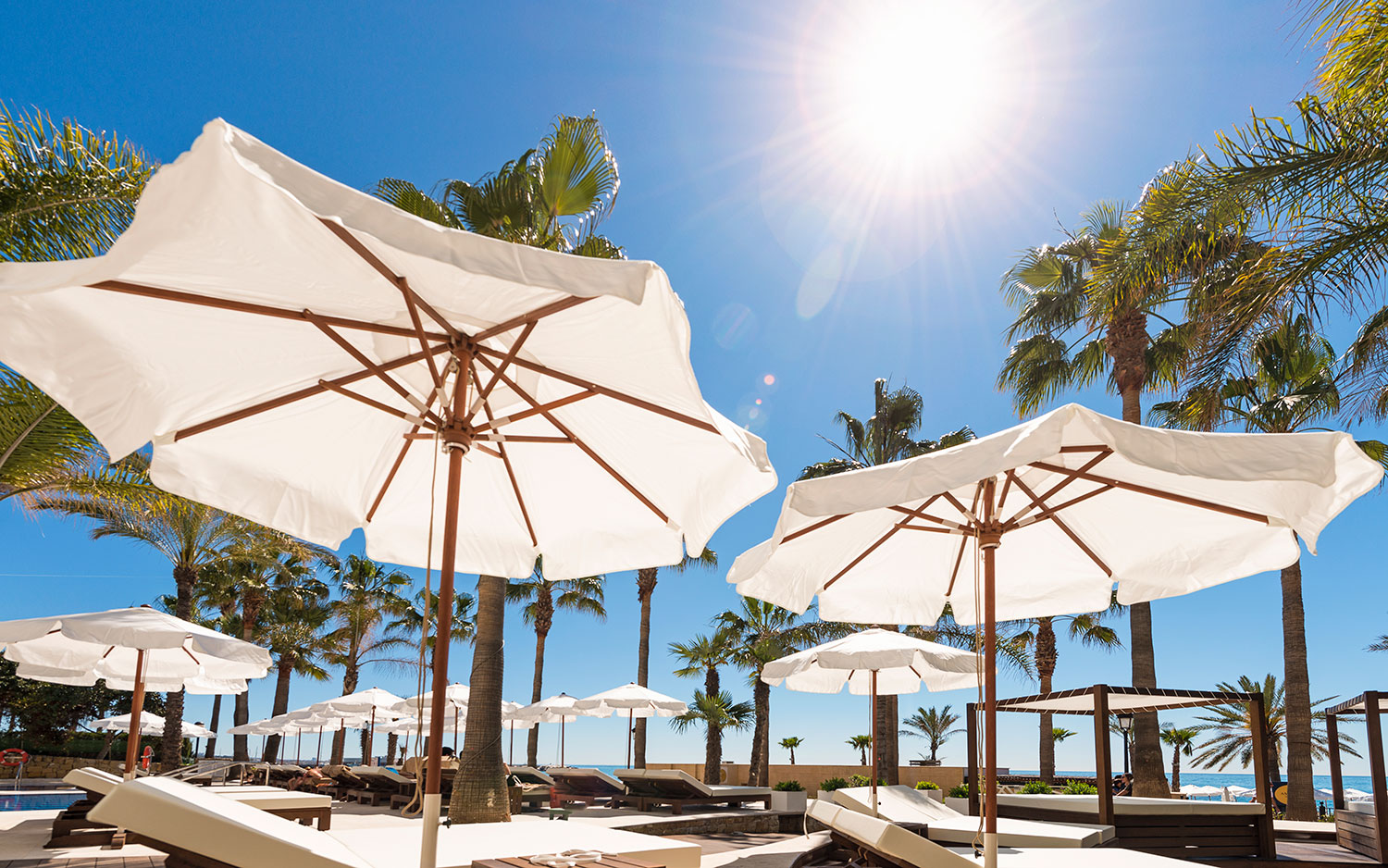 Réservation ( Hotel / Itineraire ) EN